Non-rechargeable button or coin cell batteries are pretty popular and are available in a wide range of chemistries from almost all battery manufacturers. AG4, LR626, LR66, 177/376/377, SR626SW batteries are also prevalent and are available from virtually all battery manufacturers. All these batteries are the same as the LR626 battery equivalent.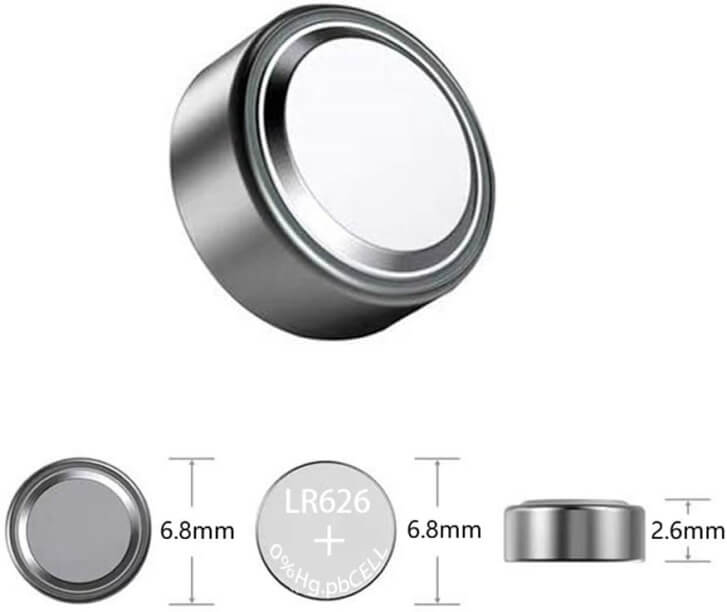 These batteries are typically found in wristwatches, toys, digital cameras, remote controls, car keys, thermometers, and other small electronic gadgets that require a dependable power source. These batteries are manufactured by reputable brands such as Renata, Varta or Panasonic.
The AG4, LR626, LR66, 177/376/377, SR626SW batteries have the exact physical dimensions but different chemistry and characteristics. Additional confusion is exacerbated by the fact that some manufacturers frequently use various labels for all batteries. These labels include LR66, SR66, AG4 GA4, SG4, 376, and 377. Like the LR626 battery equivalent, the LR1130 battery also comes in other matches and solutions suitable for electronic devices.
Technical Specification of LR626 
Consumers and manufacturers alike appreciate the LR626 battery. It is a 1.5-volt alkaline button or coin cell battery having a capacity of 1.5 volts. L denotes an alkaline cell, R represents the round form of its battery. The LR626 comes with a complete set of specs:
Chemical System: Alkaline manganese button batteries;
Nominal Dimensions: 6.80×2.60 mm;
Trivial Voltage: 1.50V;
Common Weight: 0.35g;
Using in Calculator, Watch, Electronic toy, etc.
Shelf Life: 90 percent or more of the service capability;
Loading: 47.
Shorthand for the Batteries Name
| | |
| --- | --- |
| Battery Code Starts With | Type Of Battery |
| L  (Before the digits) | An alkaline R626 battery  |
| S (Before the digits) | A silver-oxide's R626 coin cell battery |
| P (After the digits) | Potassium hydroxide electrolyte |
| W (after the digits) | IEC 60086-3 watch batteries standard |
| S (after the digits) | Sodium hydroxide electrolyte. |
| Without P or S (after the digits) | Organic electrolyte |
LR626 Replacement Batteries Specifications and Features
Manufacturers occasionally utilize LR626 as a substitute for some delicate concerns. In short, AG4, LR66, 177/376/377, and SR626SW batteries are some frequent alternatives. If you are concerned about what battery replaces LR626, the below discussion will help you understand.
AG4
The acronym AG4 should stand for 'alkaline G4 battery. Manufacturers identify LR626 batteries with AG4 to emphasize replacing the AG4 /SG4 /LR66 /177 /376 /377 /SR626SW battery. 
The most popular AG4 battery is Rayverstar LR626 AG4, a great combination of high energy and continuous voltage delivery provided by these AG4/LR626 batteries. There's more to it than that. If you are looking for high-capacity, long-lasting batteries that are also compatible with the LR626 standard, go no further than SKOANBE. 
LR66
The battery code usually begins with the letter 'L,' which indicates that it is an alkaline battery (LR626 in this case). The LR626 battery is also known as the LR66 battery and other similar names. These are alkaline coin (H x D) batteries with 2.6 x 6.8mm dimensions, such as the  Eunicell AG4 / LR66, regardless of the brand name on the packaging.
When turned on, it produces a nominal voltage of 1.5 volts, which gradually decreases until it eventually falls below one volt. The Maxell SR626/ LR66 batteries are developed explicitly for high-precision electronic devices like quartz watches, which require a high energy density per unit volume and a stable operating voltage to operate correctly.
177/376/377
Some manufacturers employ number labels, such as 177, 376 and 377, to identify their products instead of LR626. Don't be confused by thinking 177, 376, and 377 batteries are the same or not. The 177 and 376 batteries are non-rechargeable silver-oxide high-drain batteries, according to the manufacturer's specifications. The Energizer 377/376, on the other hand, is a non-rechargeable silver-oxide low-drain battery.
.
To minimize confusion, some manufacturers offer multi-drain 177/376/377 batteries with low self-discharge rates and good tolerance to high-drain pulse currents to reduce the likelihood of failure. Duracell's 376/377 silver oxide button batteries provide dependable, long-lasting power for a wide range of products, including medical devices, watches, toys, and other items of interest. This Duracell 376/377 is an exact replacement for the  LR626 batteries.
SR626SW
Silver-oxide batteries, such as the R626SW, have a battery code beginning with the letter "S." These batteries are pretty inexpensive per individual battery because of their compact size. In summary, if you want an LR626 wristwatch battery, a Maxell SR626SW battery should suffice.
As the battery drains, the voltage drops to around 1.55 volts. With a single battery replacement, LiCB SR626SW batteries can run several devices for considerably longer. It has (D x H) 6.8 x 2.6 mm dimension and 25 to 30 mAh.
LR626 and Other Batteries Equivalents Chart
| | | | | | |
| --- | --- | --- | --- | --- | --- |
| Battery | Chemistry | Nominal and Cutoff Voltages | Capacity | Diameter and Thickness | Operating Temperature |
| Duracell D377/376 | Silver Oxide | 1.55V/1.2V | 24 mAh, | Diameter 6.9 mm X Thickness 2.7 mm | 0°C to +60°C |
| Energizer 377/376 | Silver Oxide | 1.55V/1.2V | 24 mAh | Diameter 6.8 mm X Thickness 2.6 mm | ~2% @20°C |
| Rayverstar LR626 | Alkaline Batteries | 1.5 V/1.2V | 28 mAh, | Diameter 6.65 mm X Thickness 2.46 mm | -10°C to + 85°C |
| SKOANBE | Alkaline Batteries | 1.5 V/1.2V | 27 mAh | Diameter 6.8 mm X Thickness 2.6 mm | -10°C to +60°C |
| Eunicell AG4 / LR66 | Alkaline Batteries | 1.5 V/1.2V | 24 mAh, | Diameter 6.7 mm X Thickness 2.8 mm | -10°C to +60°C |
| Maxell SR626/ LR66 | Silver Oxide | 1.55V/1.2V | 21 mAh | Diameter 6.65 mm X Thickness 2.46 mm | 0°C to +60°C |
Safety Concerns With LR626 Battery and Its Equivalents Batteries
These days, AG4, LR626, LR66, 177/376/377, SR626, SR626SW batteries don't contain heavy metals like mercury, cadmium, and other poisons. It's possible that these batteries may draw the attention of children and dogs because they are "small sparkling objects" that can be swallowed.
Besides, toxic chemical burns can result if these batteries are ingested because of the risk of electrolytic reactions. It is advisable to take measures and store these batteries in a secure location at all times.
FAQs
Is a 626 Battery the Same as a 377?
Yes, if the 626 battery is a silver-oxide battery, the 626 and 377 batteries are essentially comparable in terms of size and performance. Due to the possibility that these batteries differ in other significant characteristics, the phrase "more or less" is used.
Are 392 and 384 Batteries the Same?
Yes,392 and 384 batteries can be used as a replacement battery in terms of dimensions. The Energizer 392 and 384 battery is a multi-drain silver-oxide cell widely seen in timepieces such as wristwatches. 
Do 377 and SR626SW Batteries Look Alike?
In terms of physical dimensions, both the 377 battery and the SR626SW battery have the exact dimensions of 6.8 x 2.6 mm and, most likely, the same battery chemistry as each other.
What Exactly is an SR626SW Battery?
Ans: When it comes to wristwatch batteries, the IEC 60086-3 watch batteries standard is met by the non-rechargeable silver-oxide button battery (SR626SW), which has a cell size of 6.8×2.6mm and uses a sodium hydroxide electrolyte.
What Does SW on a Battery Mean?
The battery code following the numbers is S for sodium hydroxide electrolyte and W for IEC 60086-3 watch batteries. These batteries are silver-oxide batteries for wristwatches; thus, they are appropriate for other electronic devices.
Conclusion
Choosing the LR626 battery equivalent requires extensive investigation. To assist you find the correct battery equivalents for your device, I've put together this small guide.
Most watch manufacturers advise replacing the batteries every year to two. However, battery life varies depending on battery usage and age. As a watch age, it loses efficiency and requires more power to run. The best technique is to keep an eye out for signals that your watch's battery needs to be replaced.
Read more: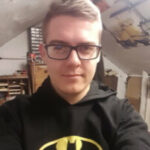 Hi, I am responsible for the 'Homeowners Power Solutions' category. My name is Liam Jaxon and a licensed technician with 7 years of experience in vehicle batteries, electrical gadgets, and home appliances. My working experience in different residential & light commercial electrical sectors and the automobile industry helped to acquire vast knowledge in this industry.