As a beauty enthusiast, you would like to stay in healthy, silky, and smooth hair. It depends on how to take proper care of your hair. Most of the people spend their full day working outside. So, their hair will become rough and smooth for the whole day's pressure. 
In this case, nighttime is the perfect time to return your hair to beauty. From seven to nine hours of sleep at night is also essential for healthy hair. Plus, you must maintain a few things before going to sleep. 
So, how do you protect your hair extensions while sleeping? 
To understand that, you can observe our writing. In this post, we concentrate on the best five ways to protect your hair at night. 
Let's start.
Ways to Protect Your Hair Extensions While Sleeping
Nighttime is the best to rebuild the hair when you sleep. The truth is to take proper care at night, you can enjoy the beauty of your hair from morning to sleeping time. Don't keep your hair tied up at night. It is harmful. For this reason, you have to take some simple but effective steps to protect your hair extensions. Here are the best five ways to protect your hair extensions while sleeping along with keeping your hair length, strong, and healthy.
1. Keep Dry Your Hair Before Going To Bed 
This is the most important aspect to clean or wash your hair before going to bed. You can also save time washing your hair at extension night. But, don't forget that wet hair can be damaged just because of its weakness. So, there is no sacrifice to dry your hair as soon as possible after washing. Due to the effect of wetness, the hair can break when you sleep at night. 
Just invest an extra one hour to get dry hair. Most beauty lovers like to use a good quality hair dryer to solve this problem quickly. You need to connect the heat protectant treatment at the drying time. 
2. Brush Your Hair
"Brush the hair a hundred times only a day"- this myth or story came from old beauty experts. We aren't sure, is it a right or wrong myth. But, if you desire to promote your hair length & shine, you have to brush the hair daily as well as frequently. You must brush your hair extensions before going to bed. No one can avoid this rule for getting tangle-free hair. How to brush your hair?
You can use a paddle brush and turn it from bottom to top part. Remove all tangles or build-up knots slowly and carefully. Don't try to do this job quickly, otherwise, your hair can break. Alternatively, you can try any boar bristle brush that is suitable for distributing normal oils along with brushing. 
Ultimately, ensure your roots free-from any tangles or knots. It doesn't matter if you wear tapes, wefts, or other types of extensions, check the hair extensions bond regularly while sleeping. 
3. Apply for Perfect Hair Extensions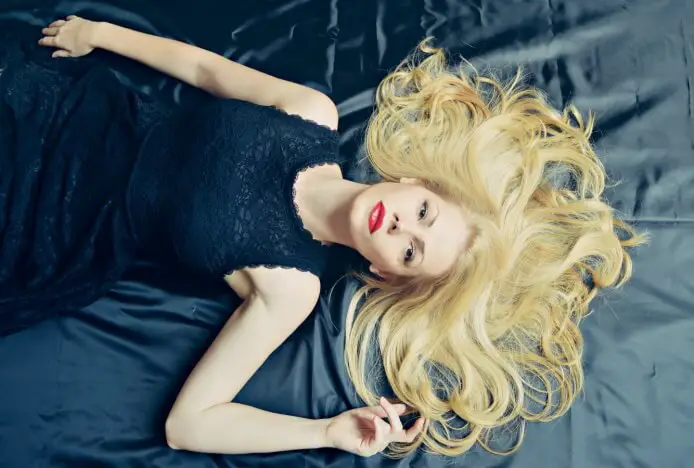 Applying the right hair extensions is good, comfortable, and safe for your hair while sleeping. Remember, you should follow only comfortable hair extensions. Don't try to apply modern styles that can be uncomfortable and damage your hair at night. You would like to opt-in for suitable extensions depending on the hair length from the several styles. 
Can Wear a Fabric Scrunchie
If your hair is short or small, you can wear any comfortable scrunchie. Fabric hair scrunchies are the highest quality accessories in the market today. Avoid other low-quality hair elastics for your luxury hair. You don't tighten the hair by using scrunchies, just keep the relaxation position. These are secure and less harmful to the hair. Read more: Can You Bleach Bellami Hair Extensions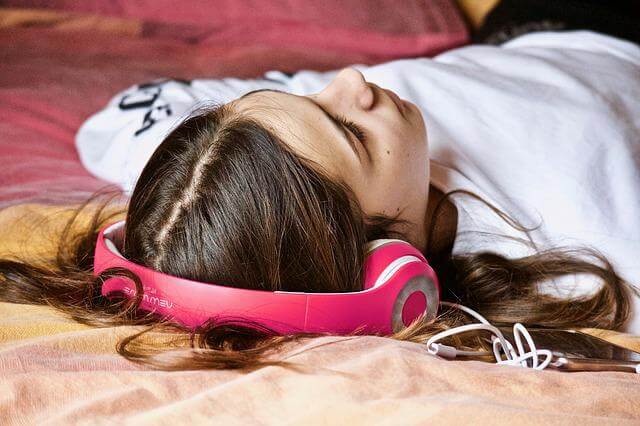 Can Apply to a Braid or Plait Style 
This, however, is the most traditional and popular hairstyle, especially in sleeping times. If you do a braid or plait, it is more secure and helpful for your hair. The number of benefits you can enjoy from this secure hairstyle. A braid is more suitable for long hair. It protects the hair from moving around and creating tangles. 
Plus, a plait supports reducing your hair's ends and mid-lengths friction when you move in a sleeping moment. You can easily brush your hair in the morning because this extension keeps the hair smooth and tangle-free. 
Can Wear A Ponytail 
To apply a ponytail style is another secure and comfortable style nowadays. It is not comprehensive work. Before using the perfect style, you have to brush the hair completely to remove any tangles. This style is suitable for short and medium hair. 
It is also safe to do a low to medium-stance ponytail along with snatching hair only halfway. Keep in mind that don't pull your hair tightly and use a comfortable hair brand.
Can Cover Your Hair Extensions 
Another style of protecting your hair extensions when you sleep is to cover the hair using a stylish satin headscarf. It works like a silk pillowcase and keeps the hair smooth. You can maintain any hairstyle using a chic pillowcase. 
4. Try an Overnight Treatment
If you are tense about your unhealthy hair, you can try the overnight treatment. It is important to take care of using combined masks once a week depending on the hair conditions. Most of the hair masks are used at night before sleeping. You have to invest just fifteen to thirty minutes to use it. This overnight treatment helps to hydrate and rebuild the breakage of hair within a short time.
Remember, you should follow the manufacturer's instructions before applying any hair mask. The standard rule is that you can apply it twice or three times a month. Don't apply only coconut oil overnight instead of using masks. 
On the other side, you can use dry shampoo for overnight treatment. Excessive shampoo and conditioner can damage, brittle, and dry your hair if the hair is wet. This is because you have to apply dry shampoo on hair roots before sleeping at night. It protects and washes your hair properly. 
5. Scalp Or Head Massage 
Massage makes your scalp active & healthy. Who does not know the importance of scalp health? Without an enthusiastic scalp, you don't get the length, shine & glow, and strength of hair. For this reason, you have to invest only two to three minutes at nighttime for messaging your scalp or head. 
Keep your hair down and use your fingers to massage the roots of the hair. Massaging the scalp not only encourages your hair to grow strong but increases root blood circulation. So, it is crucial to protect your hair extensions while sleeping. 
Final Words  
Ultimately, every beauty lover prefers to get smooth as well as strong hair. To get healthy & active hair, you should conserve some ways before sleeping. Because nighttime hair care is the most powerful, helpful, and efficient way of getting amazing hair with ease. You could wash your hair, dry as soon as possible, brush, and keep a relaxed position before going to bed.
Already, you have got enough accurate information on ways to protect your hair extensions while sleeping. Now, start your hair nighttime care with confidence and keep the hair wonderful.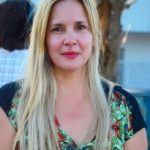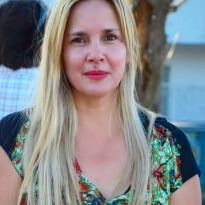 Guys, I am Camila Avery and I love to help my mom to do indoor & outdoor activities. As a lady, I have passed my time on gardening, home improvement, and personal or self-care. I have acquired some degrees in outdoor recreation, beauty, and hair care. It is not easy to work with top-level professional beauty experts. But, I got that opportunity and experimented with different hair extensions, hair colors, and cuts.