If it's the matter of a jeep wrangler, you have to look at the battery coming from trusted brands. Your Jeep Wrangler might be happy to know that. Top reliable battery brands and products are available in the market. It is not easy to get the exact one to keep your jeep wrangler running for the long term. 
Optima is my first choice brand, especially Optima DH6 YellowTop battery is the overall best pick. I focus here only on 6 top reliable batteries that are suitable for your jeep wrangler. 
This post also provides you with a pre-buying guide and FAQs section that is always helpful to know details.  
First of all, you can see a quick overview to know each battery's special features from the 6 best batteries for jeep wrangler. 
Quick Overview
| | | | | | |
| --- | --- | --- | --- | --- | --- |
| Brands | Battery Types  | Voltage  | Capacity  | Warranty  | Weight  |
| Optima DH6 YellowTop Battery | AGM  | 12-volt  | | 3-year | 54 Pounds |
| XS Power D3400 XS Series  | AGM | 12-volt | 65 Ah | 10-year | 48 Pounds |
| Ampere Time LiFePO4 Deep Cycle Battery  | Lithium  | 12-volt  | 100 Ah  | 10-year  | 24.25 Pounds |
| Optima 8025-160 25 RedTop Battery  | AGM | 12-volt  | | 3-year  | 38 Pounds  |
| ACDelco Gold 48AGM Battery  | AGM | 12-volt | 70 Ah | 3-year | 45.5 Pounds |
| Optima D34/78 YellowTop Dual Purpose Battery  | AGM | 12-volt | 55 Ah | 3-year  | 43.5 pounds  |
Factors to Consider While Buying a Jeep Wrangler Battery
For getting the right jeep wrangler batteries, you have to consider the price, cranking power, capacity, shelf life, warranty, and more. The best jeep wrangler battery is dependent on the higher cranking power capacity and price. 
I will try to provide you with a detailed guide on how to buy the best product and what to consider before buying the jeep wrangler batteries. 
Price
The price depends on the battery's Ah rating and performance. If the battery is of better quality, you have to invest more. Ultimately, jeep wranglers need a more powerful battery. The average price of some batteries is less than $200 to up to $300.  
Shelf Life
Shelf life indicates the battery's lifespan. The low shelf-life is a minimum of 6 months and a maximum of between 3 and 5 years. If you want to get on a tight budget jeep wrangler battery, you don't enjoy longer shelf life or warranty. It is better to invest more in the high-performance demand of the jeep wrangler.
Capacity 
The capacity measures the AH (Amperage Hour)  rate of the battery. And, specifies the duration of the valid current that delivers the battery. At this time, the engine can be off. 
The best jeep wrangler has to have at least a 60Ah capacity of high-performance. When the engine is off, this Ah power is sufficient for the light and appliances. 
Recharge Time & Voltage
Users always want to get a short recharge time battery. But, sometimes shorter recharge time is bad for draining the battery quicker. It is essential to give enough time to recharge your jeep wrangler battery fully. Use the appropriate charger to avoid overcharging. From  13.8-volt to 15- volt, a regular charger is good for batteries. 
Reserve Capacity and CCA 
If the reserve capacity is longer, you can enjoy the more convenient power. Alternatively, cranking amperage capacity is an important factor in the low-temperature surrounding. At zero degrees temperature, you need more than 800 CCA. But, on average, 750 CCA is enough to start the jeep. 
Warranty
Most manufacturers offer up to 24 months warranty which is not bad for the long shelf life. But, for the jeep wrangler, you should choose the 3 to 4 years warranty batteries. In this case, starting, dual-purpose, and deep cycling batteries are the best choice. 
Detailed Review of the 6 Best Batteries for Jeep Wrangler
Getting ready to know the details about each of the batteries for the jeep wrangler. Here are the main features, brief description, pros, and cons of the 6 batteries. After reading top to bottom, you get what you expected. Let's start.
1. Optima DH6 YellowTop AGM Battery
Click on the Image to Read More Reviews on Amazon
Key Features
Comes with a smart design with 54 pounds weight;
The size is (LxWxH)10.94 x 6.89 x 7.48 inches;
The nominal voltage of 12-volt;
Provides a 36-month (3 years) free replacement warranty. 
The first product is always the best. That's why I take first place as a top-quality brand. Yes, Optima is a powerful and high-rated brand in today's market. So, the DH6 YellowTop battery is the king of my selection. Collecting this product, you may not go wrong when you know its strong features. Let's explain why this product is overall the best. 
The YellowTop battery is specifically made for providing power to the jeep. The highlighted thing is its premium cranking power as well as remarkable cycling capability. The Absorbed Glass Mat (AGM) design makes this Optima battery strong and powerful. AGM batteries are also the best for cars.
With fiberglass sheets, you can store them without any tension. 800 Cold Cranking Amps and 300+ discharge or recharge cycles are good for modern vehicles.
The Yellow Top battery can deal with up to 300 full depletions. For this reason, users do not worry about it tumbling. Ultimately, it is a completely sealed dual-purpose AGM battery. It features spill-proof and maintenance-free making it perfect for use in the long term in any position without risks. But, it is a little pricey and the customer service is not good enough. 
The Good
Smart design and easy to install;
Maintenance-free and spill-proof;
High-quality battery;
Great warranty. 
The Bad
This product is more pricey than other competitor brands;
Poor customer support.
2. XS Power D3400 XS Series Battery 
Click on the Image to Read More Reviews on Amazon
Key Features
Comes with only 48 pounds weight;
The typical capacity is 65 Ah;
Features spill-proof, sealed, and vibration resistant;
The nominal voltage of 12-volt.
This product is also pricey like my fast-listed product. But, with the name of XS Power, you know, you are getting the best quality battery. Yes, XS Power offers high-performance batteries that are tested by the lab. Before putting the label on products, experts ensure their quality. I think to buy a poor quality battery, it is better to go through the top brands. 
Anyway, the D3400 XS Series 12V battery comes with the highest energy density chemistry. This AGM (Absorbed Glass Mat) battery is an ideal choice for racing and competition car audio or jeep wrangler. It features a large capacity of 65 Ah. You can mount it in any position and use the battery long-term for a jeep wrangler. You can drive your vehicle worry-free. 
The XS Power battery is entirely sealed which creates it spill-proof. That's why it doesn't leak acid. Even if you do not need to clean water on top of it. Some customers noted that the battery handle is too weak to break at any time. 
The Good
The manufacturer doesn't sacrifice its quality;
Perfect for use in the long run;
Easy to install and set up;
Light in weight;
Good price and size. 
The Bad
Little pricey;
Poor handle. 
3. Ampere Time LiFePO4 Deep Cycle Battery 
Click on the Image to Read More Reviews on Amazon
Key Features
Smart design along with a smart size, (L x W x H) 13 x 6.82 x 8.48;
The nominal capacity of 100 Ah;
Comes with only 24.25 pounds weight;
Feature 4000+ Cycling. 
3rd time, wondering what the exception is? Don't think I would like to always offer AGM batteries. Some top-level lithium batteries are good for the jeep wrangler. So, what's new from this battery? 
The important thing is that the Ampere Time LiFePO4 Deep Cycle Battery is not too expensive. You can buy it within a short budget. This product is the lightest in the line, weighing only 24.25 pounds. So, super easy to carry from one spot to another. 
It is designed to use automotive-grade LiFePO4 cells to support higher energy density and high performance. Even though it allows you to mount in any position without risking the acid leaks. You can use this product for RV, solar homes, campers, golf carts, motor homes, and off-grid applications. Because this battery is fully safe and secure.  
The most crucial thing is battery longevity. In this case, Ampere Time lithium-ion batteries provide a 10-year lifetime and 4000+ life cycle. One small issue with the battery is the promising capacity & promising BMS are not adjustable. And, it is not able to hold charge according to what the manufacturer says. 
The Good 
Superb lightweight design;
Fantastic product;
Safety based on UL Testing Certificate;
Built-in BMS.
The Bad 
Not hold a charge for a longer period. 
4. Optima 8025-160 25 RedTop Starting Battery 
Click on the Image to Read More Reviews on Amazon
Key Features
Suitable for independent as well as dual fitting battery plate;
Offers 36 months warranty;
More than 15 times the vibration resistance;
Comes for only 38 pounds weight.
Optima has a wide variety of options in the market. The Optima RedTop battery is also the best jeep wrangler like the previous YellowTop. The difference between RedTop and YellowTop have their reserve capacity, cracking power, and more. 
By the way, Optima 8025-160 25 RedTop Starting Battery features 800A cranking power that is higher than the YellowTop battery. Alternatively, the reserve capacity is quite lower than YellowTop.
Though it is not able to do more deep cycling, this battery delivers ultimate crank power. Using the cranking power, you can start your car or jeep in any condition, even toughest roads. 
Another thing is its spiral technology and AGM construction that ensures it up to 3 times the lifespan of the traditional battery. Be sure using this battery, you acquire an exceptional driving experience. 
It is almost spill-proof, leakage-free,  vibration-proof, and lightweight. The weight is around 38 pounds withholding support for effortless standing into the hood. 
The Good
Higher cranking power;
Lightweight;
Universal fitting quality;
Great warranty;
Works in any weather. 
The Bad
Expensive;
Doesn't work in the long term.
5. ACDelco Gold 48AGM Battery 
Click on the Image to Read More Reviews on Amazon
Key Features
Comes with a top-quality construction;
Features 36-month warranty;
Cold-cranking amps of 760;
Offer 120 reserve capacity;
It weighs approx 45.5 pounds.
With the ACDelco Gold 48AGM Battery, you may imagine, this product is also an AGM design similar to the previous battery. Be sure AGM batteries provide the best performance and characteristics for jeep Wrangler. They are risk-free. So, this ACDelco battery is technically strong and designed inside special fiberglass. That is why acid can't leak out. 
Most AGM batteries are expensive. But, fortunately, this product is affordable and high-quality. You don't have to clean the terminals frequently. The CCA rate of the ACDelco battery is 760, which is higher when you compare it for the price. So, you can get a fast as well as a reliable start-up. The nominal capacity is not bad. It has a 70 Ah capacity and 120 reserve capacity is enough to power modern cars and jeeps. This battery withstands between -30°C to 45°C temperature.This professional-grade battery is a BCI Group 48 Battery. 
Thanks for its 3-year warranty or free replacement benefits although some customers claim that is poor quality. But, for the price, it is nearly impossible to find a better battery than the ACDelco battery for your jeep wrangler. 
The Good
Lightweight and durable;
Maintenance-free and spill-proof;
Satisfactory warranty;
Temperature and weather-resistant;
Not pricey. 
The Bad
6. Optima D34/78 YellowTop Dual Purpose Battery 
Click on the Image to Read More Reviews on Amazon
Key Features
It weighs 43.5 pounds;
Offers 750 CCA;
36-month warranty;
Reserve capacity is 120 minutes;
55 Ah nominal capacity.
Confused! Again Optima Yellow Top! Don't worry, this is the Optima D34/78 YellowTop Dual Purpose Battery, a little bit different from my first product. 
This battery is the best for cars that need the most powerful energy like stereo, hydraulics, DVD, and others. It is specially designed to produce power for your jeep wrangler. Like other Optima batteries, it is made from portable polypropylene materials. So, spill-proof, leak-proof, and maintenance-free design.
The cold-cranking amps of 750 indicate this battery is powerful enough to start up vehicles. Its 43.5 pounds weight and SpiralCell design ensure easy carrying and safety due to its strong and reliable power source. 
It is capable of powering up to 300 deep cycles. 120 minutes reserve capacity is not bad for stable performance. The quick research and slow discharge support the battery to work well in any weather. So, this last product is also the overall best dual-purpose battery. 
The Good
Higher cold-cranking amps;
Maintenance-free;
Light in weight;
Easy to install;
Strong construction.
The Bad
A little bit pricey like other Optima batteries. 
Frequently Asked Questions about the Best Batteries for Jeep Wrangler
Do Jeeps Require a Special Battery? 
No, jeeps don't require a special battery. But, most of the jeeps require group 48 or H6 batteries. AGM batteries are available for jeep wranglers. Ultimately, jeep wrangler batteries have been more powerful. In most cases, the jeep wrangler requires higher cranking power and deep cycling outlay on the battery-supporting appliances including off-road lights as well as a winch. 
What Type of Battery is Best for a 2022 Jeep Wrangler?
The best type of battery for a 2022 Jeep Wrangler is an AGM (Absorbent Glass Mat) battery. AGM batteries are designed to provide superior performance in harsh weather conditions and can handle the frequent vibration and jarring associated with off-roading. They also provide a longer service life and higher cranking power than regular flooded lead-acid batteries.
How Long Do Jeep Wrangler Batteries Last?
Jeep Wrangler batteries commonly last from 3 to 5 years although it depends on your battery type, driving habits, weather conditions, and awareness.
What Size Battery Goes in a 2019 Jeep Wrangler? 
Here is a short chart of the 2019 jeep wrangler size batteries and their main features.
| | | | |
| --- | --- | --- | --- |
| Battery Size  | Engine | Cold Cranking Amps  | Warranty |
| H6-AGM | V6/3.6L | 760 | 36 Month |
| H6-AGM | V6/3.6L | 760 | 36 Month |
| H7-AGM | L4/2.0L | 850 | 36 Month |
| H7-AGM | L4/2.0L | 850 | 36 Month |
How Do You Know If Your Jeep Wrangler Needs a New battery?
When the car is slow to start or takes a long time to turn on after including the key, you have to replace the battery. Or, you notice that the battery connectors and cables show signs of hard attrition. 
Are There Special Considerations to Take Into Account When Selecting a Battery for a 2022 Jeep Wrangler?
Yes, there are special considerations to take into account when selecting a battery for a 2022 Jeep Wrangler. It is important to make sure the battery is the correct size and type to fit the specific model and year. Additionally, it is important to select a battery that is able to provide the necessary power output for the vehicle's electrical system, as well as one that is able to handle the extreme temperatures found in off-roading conditions. Finally, it is important to select a battery with a long lifespan and a good warranty.
How Much is the Battery for a Jeep Wrangler? 
In the modern age, to replace or change the jeep wrangler batteries, you need to deliver $250 plus. Including $150 plus, in supplies and $95 in labor. Alternatively, the cost of a jeep wrangler battery change can be from $220 to $230. In this case, on average labor costs can be a minimum of $40 and a maximum of $50. This rate may be changed depending on the location and models. 
Final Note
Jeep Wrangler needs a high-power battery for best performance. It is important to consider the cost if you desire to bring the right battery for this purpose. I already have covered 6 alternatives on behalf of you. And, other essential information to understand the topic clearly. Remember, the 6 best batteries for jeep wranglers are reliable and trusted by all users. 
Relevant Resources: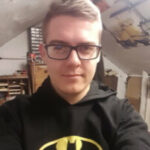 Hi, I am responsible for the 'Homeowners Power Solutions' category. My name is Liam Jaxon and a licensed technician with 7 years of experience in vehicle batteries, electrical gadgets, and home appliances. My working experience in different residential & light commercial electrical sectors and the automobile industry helped to acquire vast knowledge in this industry.