What does the size of the BCI group 31 battery mean? The answer lies in its question. Well, many of the Duracell or AGM and even solar-powered recharged batteries are either powerful or worse, for instance, a deep cycle one is not compatible with lightweight vehicles.
In particular, for marine purposes, deep-cycle functions featured group 31 batteries are identical and a perfect choice in long-term usage. However, if you have a BCI group 31 battery, this is good news to install any recreational vehicles, for instance, in your motorhomes, cars, including an RV even.  
Batteries in BCI 31 group vary not only in their technical specifications but also in the installation terms and upgraded trays and sockets. So, there you may be overwhelmed by the specifications and models of this battery group. But our concern for the prospective users is the first priority even comprising their worthy bucks also.
To save you from this challenging battery searching to fit your vehicle, we have tested and hence stack the features, dimensions, and 5 different well-balanced BCI group 31 batteries that you can find throughout the reading period.    
Group 31 Batteries: Dimensions and Features 
What does a group 31 battery mean? Well, this is the first question while diving into the depth of the details of group 31 batteries. If you want to install a quite large battery in your car or another large vehicle, then a 31 group named battery is the smartest selection. Besides the relatively huge size, each battery consists of 20h capacity in 75-125Ah limit. 
However, it is capable of providing 750-1250 CCA and approximately 150-250 minutes RC each of the usage time. Who are the definite users? Well, this is a regular battery for automobile workshops, in marine, off-the-grid, and similar mid-level applications. Ranging from a good RC, its physical dimension features 13 x 6 13/16 x 9 7/16 inches or in micro size ~13 x 6.8 x 9.44 inches, 330 x 173 x 240 mm with chemical and design like other common groups of batteries, for instance, group 78 battery.  
How to purchase a BCI group 31 battery? Well, along with separately mentioned features, there remain other concerning issues, for instance, materials, battery cell type, amps, and weight. 
The most common BCI group 31 batteries weigh not high, ranging between 30 pounds to 80 pounds. Speaking truth about the battery materials, though a few batteries are available in Lithium-ion form yet you may find almost all having Lead-acid in construction, for instance, AGM, flooded cells, and gel cells. 
Batteries of Lithium-ion are expensive, the reason also works behind "drop-in replacements" with sensitive charging to avoid unnecessary accidents.
Fully charged our tested 12V batteries with signature heat-resistant, for instance, CCA NOT dropping below 7.2V, at 0°F (-18°C). In contrast, MCA or CA should not drop below 7.2V at 32°F (0°C). Still you may ask if you can use a battery with higher cranking amps. 
FAQs
Are Group 31 Batteries Better Than Group 27?
Bigger battery, yes or no? The answer must depend on the demand of your vehicle tray size. Group 31 battery is a choice for your midsize to large size vehicles, either it is an SLI battery or a deep-cycle. Most of the dimensional issue allows a battery to fit in the same tray sometimes, however, it is not a regular matching issue. 
| | |
| --- | --- |
| Group 27  | Group 31  |
| 12×6.8×8.9 in (306x173x225 mm) | 13×6.8×9.4 in (330x173x240 mm) |
| Left-Positive terminal position  | Left-Positive terminal position  |
| 54 to 70 pounds  | 60 to 75 pounds  |
| 140 to 220 minutes of RC | 155 and 240 minutes |
From the aforementioned comparison table, it is significantly noticeable that group 27 can fit in group 31 machined boats which are loaded with other electronic accessories. Moreover, a BCI group 27 battery and between a BCI group 31 battery respectively differentiates in the length of 1" and in width of 0.5". 
From the weight-containing perspective, group 27 batteries contain less weight than group 31, even in some cases, for instance, if the battery has entirely Lithium-ion in construction, then the chance of weighing is less. So, a lightweight yet powerful battery may serve quite longer by the proper maintenance. 
The reserve capacity of BCI 31 battery is higher than BCI 27, yet the chances of battery drainage are up to the user's concern and application methods. 
Over the discussion of the possible differences, a group 31 battery we have found the most significant and identical to apply either in the marine application or in-car applications which are heavy-loaded.  
How to Replace a Group 31 Battery in a Car?
On the first design, a BCI 31 battery was designed particularly for marine applications. The upgraded battery box has been used in multiple cars and other vehicles like caterpillars. Installation in a truck, an SUV and off-road vehicles can optimize on rough roads at any time, and not a big deal how long you are driving. The deal is heavy shock and vibration, yet most of the models have been engineered to avoid such issues.
While replacing the battery, check the vehicle tray or box first to continue with that which has enough clearance to not interfere while shutting down the hood. After the physical fitness test, users require a wiring upgrade too. Including an alternator might up-gradation, its stock battery bracket screw installation is also a must in order to make the around 12V charge instantly.  
What Types of Batteries Does Group 31 Manufacture?
Group 31 manufactures a wide range of batteries, including deep cycle, AGM, dual purpose, and starting batteries. Deep-cycle batteries are designed for long-term use in applications such as golf carts and renewable energy systems. AGM batteries are designed for use in vehicles, motorcycles, and other applications where frequent starting and stopping are required. Dual-purpose batteries are designed to provide both starting and deep cycle capabilities in one package. Starting batteries are designed to provide a high starting power for vehicles, boats, and other machinery.
Group 31 vs Group 34 Battery?
One of our crew members was getting close to fixing a deep-cycle group 34 battery in his 100 series by using some of the inputs. Due to the ARB air compressor, group 34 was not able to enter the group 31 tray though group 27 with Yellowtop entered at ease. However, while approaching the BCI 34 battery, he needed to cut some of the fuse box brackets. Nothing like a major issue yet was not fitting properly.  
A group 34 battery size means suitability with a medium-large car or other similar size applications, yet still works as a powerful battery and you can check the group 34: batteries: comparison chart and recommendations. As a powerful one like BCI 31, group 34 battery features 750-900 CCA, 100-145 minutes RC, 20H capacity within 50-75 Ah. so, both groups differ not only in terms of service but also installation capacity.  
Dual Purpose or Deep Cycle Group 31 Battery? 
Dual-purpose battery:
One line is perfect for it and that is "worse than starting batteries but better than deep-cycle". Along with the allowance of deep cycle operations, it features a high-tech deep discharge. 
Rather than engineered specific designs it weighs little yet not strong enough like a deep cycle battery. Fortunately, it provides 200 minutes reserve capacity, 900 cold-cranking amps, and at least 100h. 
Deep-cycle Battery:
Used to discharge deep-cycle and applicable in deep-cycle operations in off the grid and electric vehicles and marine applications. Quite heavier than a dual-purpose battery and capable of RC value in the 240-250+ range and 20h capacity in the 120-125 Ah range.    
Some Awesome Group 31 Batteries Recommendation  
Optima 8052-161 D31M BlueTop Group 31 Battery 
Click on the Image to >> See on Amazon
Specifications
| | |
| --- | --- |
| VOLTAGE  | 12V |
| CCA | 900 |
| AH | 75 |
| RC | 155 min  |
| BATTERY CELL TYPE  | AGM |
| MATERIAL  | Lead-acid  |
| DIMENSION  | 12.8 x 6.5 x 9.38 inches |
| NEGATIVE TERMINAL POSITION  | Right  |
| POSITIVE TERMINAL POSITION  | Left  |
Editor's FAQs
What is the weight of the Optima 8052-161 D31M group 31 battery model?
Only 59.8 pounds, yet if it has other compact features like heavy-weighted ones, it may feel a bit heavy once a time of installation. 
Is it for deep-cycle use?
Yes, of course, even works better like other deep-cycle purpose battery models. The main fact is it consists of SAE dual terminals or posts which are made of S.S. and capable of generating conductivity. Including the conductivity increasing feature, the battery model acts like anti-corrosion.
Is its conductivity performed better in cold weather?
However, the entire making with Steel means to increase huge power and becomes a relief in cold-weather starting. 
How can I utilize it, specifically any vehicle type?
Similar to a few groups of 31 battery models, this one has a lead design including advanced Sprircell technology to let the battery charge within the shortest time. Moreover, rather than an electric accessory loaded boats or cars, the installation we prefer in RV applications. 
---
Odyssey 31-PC2150S Heavy Duty Commercial Group 31 Battery
Click on the Image to >> See on Amazon
Specifications
| | |
| --- | --- |
| VOLTAGE  | 12V |
| CCA | 1150 |
| AH | 100 |
| RC | 205min  |
| BATTERY CELL TYPE  | AGM |
| MATERIAL  | Lead-acid  |
| DIMENSION  | 13.06 x 6.89 x 9.59 inches |
| NEGATIVE TERMINAL POSITION  | Right  |
| POSITIVE TERMINAL POSITION  | Left  |
Editor's FAQs
Is it a group 31 battery for commercial purposes? 
Yes, according to our experience and the title ahead states it is something like that. Rather than installing it inside the car or small vehicle, utilize the entire Lead Acid AGM cell type battery in industrial or heavy-weighted vehicles. 
How does it make the performance better during cold-weather starting? 
The answer is its construction with thin lead plates with Spiricell technology. 
Can it withstand long and in any situation?
As per our experience, the Odyssey manufacturer has created the model with 1150 cranking amps which mean to serve vehicles up to 10 years once after the installation. But some of the other statements complain against it. Also, it has withstood capacity around 400 cycles causing 80 percent of discharge which leads the way for the user to maintain stable voltage without any issues if it crosses high levels. 
Any recovery option?
As long as it is designed to compete for the highest shock impact, however, to resist any type of mechanical vibration. Until the battery is sealed, it can recover soon.
Temperature tolerance?
The manual states around -40 degrees Celsius (-40 degree Fahrenheit) to 45 degrees Celsius (113 degrees Fahrenheit) if possible.
---
Deka East Penn 8A31DTM Group 31 AGM Battery
Click on the Image to >> See on Amazon
Specifications
| | |
| --- | --- |
| VOLTAGE  | 12V |
| MCA | 800  |
| AH | 105  |
| RC | 210 min  |
| BATTERY CELL TYPE  | AGM |
| MATERIAL  | Lead acid  |
| DIMENSION  | 13 x 7 x 9 inches |
| NEGATIVE TERMINAL POSITION  | Right  |
| POSITIVE TERMINAL POSITION  | Left  |
Editor's FAQs
For which vehicles is it suitable?
Deka Intimidator,  a group 31 battery is compatible with marine cranking amps (MCA). Marine cranking amps are quite different from regular cold-cranking amps. How? Well, the differentiation we have experienced in both of the operation temperature tolerance. MCA is tested at 32 °F (0 °C) while CCA inserted battery is tested at 0 °F (-18 C)°. 
What about its reserve capacity?
210 minutes it has tested with MCA tested category and we have short-listed in the 3rd position as long as it concludes both standard and threaded ones in versatile vehicles, exceptionally in marine applications, for instance, newer outboards. 
---
Deka East Penn 8G31DTM Group 31 Battery
Click on the Image to >> See on Amazon
Specifications
| | |
| --- | --- |
| VOLTAGE  | 12V  |
| CCA | 550  |
| AH | 98  |
| RC | 190 min  |
| BATTERY CELL TYPE  | AGM  |
| MATERIAL  | Lead Acid  |
Editor's FAQs
Is it for deep cycle usage?
Another Deka manufactured group 31 battery to conclude your overwhelming while aiming for a deep-cycle purpose. Deep cycle batteries last for longer with meeting your dua purpose choice, in fact, come with a huge storage, unlike group 34 batteries. However, the storage acts as a storage battery for solar power or we love to call it a solar powerhouse. 
What about the Deka Dominator dimension?
The entire battery dimension has 13 in / 33length a, 6.8125 in / 173 mm0 mm width, and 9.4375 in / 240 mm height to differ in terms of working capacity. 
Which high-end tech has it been installed out of the factory?
It is a newly formed advanced basis gelled electrolyte technology, not only increases the quality to perform for longer but also helps to compete with the anti-vibration system. However, it has been tested by the manufacturer as an ISO 9001, IATF 16949, and ISO 1400. 
Does it make any sense with a low discharge rate?
Well, it has a low self-discharge rate. Even for trolling in seasonal storage, or as we have mentioned earlier as a powerhouse with solar energy. 
---
Odyssey 31M-PC2150ST-M Dual Purpose Battery
Click on the Image to >> See on Amazon
Specifications
| | |
| --- | --- |
| VOLTAGE  | 12V  |
| CCA | 1150  |
| AH | 100  |
| RC | 205min  |
| BATTERY CELL TYPE  | AGM  |
| MATERIAL  | Lead acid  |
| DIMENSION  | 16.8 x 11.1 x 11.9 inches |
| TERMINAL | SAE  |
Editor's FAQs
Odyssey made standard construction, is it? 
We have collected the last but not the least one manufactured by Odyssey, 31M-PC2150ST-M. This is the most reliable model which has standard SAE brass posts. Hope the prospective users may find the battery compatible with automotive clamps. 
Which vehicles is it compatible with? 
The standard for small vehicles, yet a smart choice for cars loaded with advanced electronics and for marine trolling motors. 
Is it heat-resistant and how much temperature can it hold?
Odyssey stands for each battery type either the model is made of AGM or solid power type. Ranging between  -40° F to 176° F or -40° C to 80° C is very generous for installing and using on a daily basis. Even in terms of a marine purpose, it will play like a starting or a deep cycle battery by balancing.
---
Editor's Choice and Comparison 
| | | | | | |
| --- | --- | --- | --- | --- | --- |
| | Optima 8052-161 D31M | Odyssey 31-PC2150S | Deka East Penn 8A31DTM | Deka East Penn 8G31DTM | Odyssey 31M-PC2150ST-M |
| Cold Cranking Amps  | 900  | 1150  | 800  | 550  | 1150  |
| Ampere Hours  | 75  | 100  | 105  | 98  | 100  |
| Reserve Capacity  | 125 min  | 210 min  | 210 min  | 190 min  | 205min  |
| Terminal  | Both SAE  | Not SAE  | SAE  | Not SAE  | SAE  |
We have enlisted all the BCI group 31 batteries to figure out which one can fix your vehicle to run in a harsh environment in any way. According to our experience, we put Optima 8052-161 D31M in first, not only for its compatibility with a wide range of vehicles for your regular usage on travel but also for material quality which is also made of Lead Acid, yet is capable of operating in extreme temperature. 
But in terms of cold-cranking amps, both Odyssey 31-PC2150S and Odyssey 31M-PC2150ST-M are far better than other models. However, if you are a prospective user, you can take Optima 8052-161 D31M into account. 
We feel nothing a bit different while countering the dimension of each BCI group 31 battery model. Most of the models creating manufacturers have a keen observation on each and as a result, all 5 BCI batteries have approached and tested the standard dimension. 
If you are aiming for an instant result, Odyssey 31-PC2150S and Deka East Penn 8G31DTM both have 210 maximum minutes of reserve capacity or self-charging capacity which will keep the transport always ready unless you give a long tour.  
Final Thoughts 
BCI group 31 batteries split from groups 34, 65, 68, 74 and 75 in terms of the dimension and construction materials a few times. Being concerned with performance and specifications, this diverse group of batteries is a smart choice for marine applications thoroughly. 
As per our experience, whether most have good balancing performance featuring cold-starting ability and deep-cycle too, or many have RVs and emergency driving vehicles. From the overwhelming gestures, we have pinpointed such branded group 31 batteries and for your concern, done a well enough comparison too.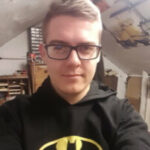 Hi, I am responsible for the 'Homeowners Power Solutions' category. My name is Liam Jaxon and a licensed technician with 7 years of experience in vehicle batteries, electrical gadgets, and home appliances. My working experience in different residential & light commercial electrical sectors and the automobile industry helped to acquire vast knowledge in this industry.