One of the most famous commercial gyms is Planet Fitness for fitness junkies such as me. The most common question which I got is, 'how fast do planet fitness treadmills go?' But in my sense, it just doesn't matter how quickly you run when it comes to taking advantage of running. However, back to the answer,
Planet Fitness doesn't have its own manufactured treadmills. Precor has a contract with Planet Fitness, a leading fitness equipment provider. Planet Fitness has been authorized to give all of Precor's cardio and strength training equipment to its clubs due to this contract with the largest fitness chain in the world.
Life Fitness offers a life-changing experience with its technology and design based on the biomechanical movement of the person's activity. Like most other fitness equipment, the life fitness treadmill is also advanced devices added with the latest technology that offers an effective cardio workout suited for all level exercisers. The judgment-free zone and superior quality treadmills will allow you to reach your fitness goal too.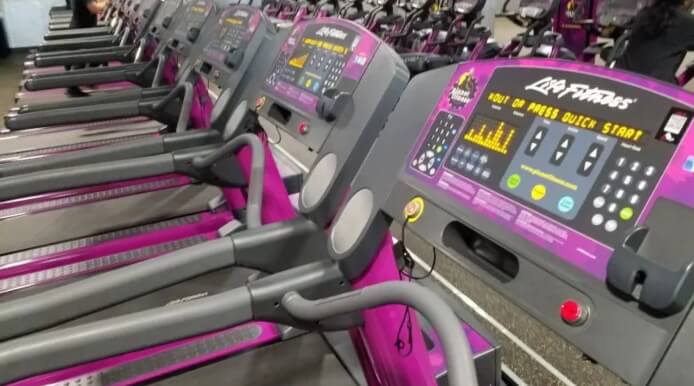 How to Use Treadmills at Planet Fitness
Treadmills are popular for people who want to get cardio at Planet Fitness. Planet fitness has many kinds of treadmills so that they can seem different, but the core functions are the same. Let's see how to use these treadmills means the' basic functionality is-
1. Simply hit the quick-start button to begin a manual workout.
2. You must wear the emergency stop clip on your garment. Because if you shift your position on the treadmill by accident, the machine will immediately stop. 
3. The short answer to the question 'how do I speed up my planet fitness treadmill' is that you can do it manually or automatically. Using the arrow buttons, you may vary your speed and incline to find the perfect setting for you. If you want to complete a full cardio workout, aim for 20-30 minutes. You should progressively increase your speed and incline until you find what is comfortable for you.
4. You may also select from several automated programs that will modify your speed and incline for you as you run. Once you've got accustomed to the manual setting and want to add some diversity to your cardio routine, these programs are a fantastic option.
5. When you're done working out, press the stop button to bring the machine to a stop gradually. You may also use the speed arrow button to reduce your speed manually.
6. Remember to clean the treadmill after each use.
What Is the Highest Speed of a Treadmill of Planet Fitness?
Some people run on a treadmill to strive to shape or relieve stress, while others like running their limits. It takes about 100 calories each mile to run at any speed. The slower your pace, the longer you build-up, and the more calories you burn. For serious runners, the majority of the planet fitness treadmills have 4.0 CHP engines. You may go 10 to 18 mph or even faster with this motor.
A typical rule of thumb for Planet Fitness treadmill speeds is that 2 to 4 mph is a walking speed, 4 to 5 mph is a brisk walk or jog, and anything over five mph is jogging or running for most individuals. Also, instead of simply increasing the speed on the treadmill to improve the workout intensity, try adding some inclination.
For example, a treadmill will indicate the same amount of calories expended if a 160-pound woman with 35 percent body fat and a 160-pound woman with 20 percent body fat runs at a 10-minute mile pace. On the other hand, the second lady burns more calories since she has less body fat and higher muscle mass.
How Accurate Are the Treadmills at Planet Fitness?
It's crucial to note that the calories estimated are only approximations. While specific cardio machines are more precise than others, none of them can be guaranteed to be 100 percent accurate. The calory counter for Treadmills is frequently designed to approximate the caloric costs of an individual that is "average fit."
The rate of burning calories of a person may alternate depending on different parameters, including ambient temperature, gender, age, weight and fitness. All these elements that can influence the rate of caloric burning of a person cannot be considered at one time.
But treadmills in Planet Fitness can consider as a unique component that involves you in calorie-burning mechanisms by 15% to 20% on average. You can be too fast on the planet fitness treadmill, depending on your fitness level and goal.
Is There a Time Limit on the Planet Fitness Treadmills?
Except for the 30-Minute Express Circuit equipment, no piece of cardio equipment or strength training equipment like the treadmill at Planet Fitness has a time limit. Age, time, and frequency of use limits may apply to amenities. The treadmill, however, has a one-hour time limit before switching to "cool down" mode. On most other treadmills, you can simply alter the speed to override this.
What Are the Right Walking or Running Speeds on Planet Fitness Treadmill?
Many of today's high-tech treadmills require you to enter your personal information before you can use them. This usually includes your weight, gender and age, which can be accounted for in the calorie-burning equation. You can also figure out your calorie-burn formula by yourself with the help of the below chart, found in Planet Fitness.
| | | |
| --- | --- | --- |
| Duration | Speed  | Incline level |
| 0 to 5 minutes | 2.5 | incline 5 |
| 5 to 8 minutes | 3.5  | incline 7.5 |
| 8 to 12 minutes | 3.7 | incline 10 |
| 12 to 15 minutes  | 4.0  | incline 10 |
| 16 to 21 minutes  | 4.0  | incline 7.5 |
| 21 to 26 minutes  | 3.0 | incline 7.5 |
| 26 to 30 minutes  | 4.0 | incline 10 |
| 30 to 35 minutes  | 4.0 | incline 7.5 |
| 35 to 40 minutes  | 3.5 | incline 7.5 |
| 40 to 45 minutes  | 2.5 | incline 5 |
This chart is an estimation and not a complicated figure. The more significant fact is the health benefits and comfort derived from your cardiovascular exercises from treadmills.
Conclusion
Most of the Planet Fitness treadmill console provides instant feedback on your current speed. If the console shows ten mph or kph, that means you start to run fast like an athlete!! On a treadmill, speed is just one intensity option. Most treadmills also have a tilting slope that enhances your training effort. 
Typically, planet fitness treadmills are tilted from 0 to 15 percent, depending on the type. As the ramp is inclined, the harder it is for you to ride at any given speed. Check not just the speed but also the inclination to measure your workout intensity. After reading this article, I hope you have no confusion about how fast do planet fitness treadmills go!!
Read more: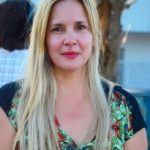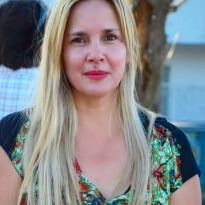 Guys, I am Camila Avery and I love to help my mom to do indoor & outdoor activities. As a lady, I have passed my time on gardening, home improvement, and personal or self-care. I have acquired some degrees in outdoor recreation, beauty, and hair care. It is not easy to work with top-level professional beauty experts. But, I got that opportunity and experimented with different hair extensions, hair colors, and cuts.