Don't you want to decorate and lighting up you home around nicely?
A solar powered motion security light is obviously a best option for this. It's a best option because you don't need to worry about power and it has an amazing feature of motion. But buying a motion sensor security light can be tricky most of the time. There are hundreds of various makes and models available on the market, and they are in various sizes and shapes.
If you want to use it as an outdoor motion sensor, then you obviously want something what'll be able to hold up to around all year with all kinds of weather, where as if you want to use it as a motion sensor inside of your home, you may want something discreet and won't clash with your home decoration.
Motion sensors have different kinds of alert types and various detection area sizes too. The bigger the solar panel, the powerful the motion light is, obviously. We're here to help you to find the suitable and best solar security light for your home.
Things to Consider Choose A Good Solar Powered Security Lights
Before purchasing a solar motion light, you need to consider some features and abilities of it. Mainly, we have to look up about the following things to get the best solar security light.
Solar Panel:
Solar panel is a most important thing of a motion flood light. It is one of the key parts. The security light collects power from the sun through the solar panel & stores it into the battery to supply power to the security light. There are some kinds of solar panel like Polycrystalline, Monocrystalline & Amorphous. Amorphous is for general use, it is less Good as others types.
If you want a powerful solar security light, then you'd get a light with either Monocrystalline or Polycrystalline solar panel. Wattage is also important. A lower power light may run by a 1-5 watt solar panel, but a larger light needs 10-15 watt solar panel. For this, the size of a solar panel is important. Because the larger the solar panel, the more watt will be produced.
Fixture & Casing:
When you're going to use a flood light outside, which means it has to face all king of weather. So, it's important to get a light which has a high quality build material so that it can be properly placed all year round. You should but a light of Aluminum casing instead of Plastic. You also should check the IP (Ingress Protection) of IP65 (Dust Protected) or IP68 (Liquid Protected). You should also look over mounting hardware and cable length so that you can maintain it easily.
Sensors:
Sensors, as like as motion detectors and photosensors have a significant part in solar powered security light cause they help to converse the battery power and switch the light when necessary. There are many kinds of motion detectors, but among them, PIR is most effective. And make sure that it is a adjustable PIR sensor & also has a "Automatic turn on at night" sensor.
Battery:
As solar panel cannot collect or produce energy at night, they store energy during the daylight into the rechargeable battery to provide power to the light at the night, and so you must find a light with a powerful battery.
We found four different types of rechargeable batteries that used in solar security light. They are- Li-Phosphate (LiFePO4), Nickel-Metal Hydride (Ni-MH), Lead Acid & Nickel-Cadmium (Ni-Cd).
High power solar panel security flood lights are generally powered by either Lithium-Ion (generally by lithium iron phosphate which has the most advantages for solar panel lighting from all Lithium-Ion batteries) or lead acid batteries. Li-Phosphate (LiFePO4) is more common battery for the wide range of solar security lights than the lead acid battery; because it has higher specific energy. Battery capacity is also a significant fact. 
You need at least 4000mAh-7000mAh battery capacity for high power light which can be found in Lithium-Ion battery or Lead Acid battery. Lead Acid batteries are also a most common rechargeable battery option for high power solar security lights.
Bulb & Brightness:
This is the main part of best solar powered outdoor security lights because of illuminating a certain area at night. You must have to choose a bulb type carefully to get the best performance. There are different types of bulb such as LED, CFL, HID, Halogen, HPS, MH etc. But among them, LED light is the best because of its brighter light and less power use. So, it is important to choose a flood light with a LED bulb.
Benefits of Utilizing Solar Security Lights
There are many benefits to utilizing solar security lights in your place. First of all, they can be easily introduced anywhere outside to give your place one more degree of protection in the evening. 
You may just have to utilize a couple of screws to mount them or utilize a modern strength glue. 
Assuming you are worried about working with energy, you have nothing to stress about because no wires are needed.
In addition, the batteries within every unit are charged by little solar-powered chargers, so this will likewise save you on your electric bill. It is a success for your wallet as well as for the earth too. 
The movement sensors in the security lights likewise guarantee that the lights possibly come on when they recognize something, so you don't have to buy brilliant lights and leave them on an entire evening.
Quick Solutions
How Lengthy Do Solar Motion Lights Last?
As a rule, the batteries in outside sun-powered lights can be anticipated to go on around 3 to 4 years before they should be supplanted. The actual LEDs can most recent decade or more. 
You will realize that the time has come to change parts when the lights can't keep up with a charge to enlighten the region during the evening.
What Would It Be a Good Idea to Search for in a Solar Security Light?
For high-power solar floodlights, choose bulbs from 1000 to 3000 lumens. It's even smarter to pick a bulb with at least 5000 lumens of light to floodlight the private entranceway patios. 
Anyone with a high brightness of 6000, 8000, 10,000, or 12000 lumens can track the brightness of the downlight.
How Long Do Rechargeable Batteries Last in Solar Lights?
In 3 to 4 years
The solar light will last anywhere from 3 to 4 years without the need to replace rechargeable batteries. Although rechargeable batteries are intended to reduce the amount of waste generated by batteries, they are still not lifelong gadgets.
View Our Selected Top 5 Solar Powered Motion Security Light
1. Sunforce Solar Brightest Motion
Click on the Image to >> View on Amazon
This light has 180 degrees of detection range;
Contains a highly powerful Lithium-Ion battery;
Lumen output: 900;
Determines the duration of the light once motion is detected: 30 seconds, 60 seconds, or 120 seconds;
Has a 30 feet long detection distance.
It can light almost any kind of dark area. The powerful motion sensor light uses solar power to light up with a bright light. It has 60 super bright LED lights that come on when the sensor detects motion, up to 30' away with a 180 degrees detection range.
It has a 900 mAh rechargeable battery and is covered with durable plastic and aluminum housing. This light is suitable for porches, back entrances, and near the garage.
Things We Liked
Fully weatherproof design;
No main power or wiring is required;
Easy installation; 
Maintenance-free;
Hardly weather resistant.
Things We Didn't Like
---
2. Maxsa Innovations 40218 Motion-Activated Security Spotlight
Click on the Image to >> View on Amazon
It has 2 light head;
Contains 3 single battery;
Has a 90 one-minute activation ability;
It comes with 3 rechargeable Ni-MH batteries with 9 feet of wire. It can activate up to 150 times when on for one minute at a time. Come with a plastic body. But it has a feature that 2 light heads are adjustable in different directions, it is a dual head LED security light with 8 super bright LED. It is also has durable weather proof housing.
Things We Liked
It's perfect for walkways, entryways, sheds, balconies, garages and backyards;
Able to detect motion up to 400 feet away with 180 degrees of area;
3 rechargeable batteries;
4+4 Super bright 0.5 watt LED light with 90 one-minute activation capability;
Produce over 160 lumen with a single head light.
Things We Didn't Like
Ni-MH battery is less good as other types of rechargeable battery.
---
3. MAXSA Innovations 44640 Solar-Powered Security Floodlight
Click on the Image to >> View on Amazon
16 surface mount LEDs produce over 878 lumens of super-bright light;
Contains a highly powerful Lithium-Ion battery;
Totally weatherproof and has an IP44 weather rating;
It can be activated 120 times in one minute.
Super-bright LEDs lights make the MAXSA Innovations 44640 solar-powered security linhtone of the brightest solar motion flood lights! Suitable for lighting up your garden, porch, deck, yard, areas around the house or shed. This light comes with a  6V/ 4Ah rechargeable lithium-ion battery and 15 feet of wire.
It can be activated up to 120 times-one minute at a time. Motion-activated solar-powered security floodlight has a plastic body and can automatically turn on the light when motion is detected and 20 LEDs produce about 1100 lumens.
Things We Liked
Easy Installation;
LEDs can produce over 1100 lumens;
Weatherproof IP-44 rating means will last in any kind of weather;
Great for sheds, garden, and anywhere you need;
Easy DIY so no electrician is needed.
Things We Didn't Like
Plastic body;
Less IP rating than others.
---
4. iThird LED Solar-Powered Motion Outdoor Security Light
Click on the Image to >> View on Amazon
It has compact size & attractive design;
It can cover up to 190 feet of area;
It has a easy installation feature;
iThird present this awesome bright LEDs, it is compact and attractive. This unit is built for outdoor weather and can be easily installed in multiple configurations with effort & minimum tools.
It has lead acid rechargeable battery that is so good.  It can light-up up to 10 hours in a full charge. This light can cover up to 190 feet of yard. Best for yards, garages, garden, backyards etc.
Things We Liked
Functions up to 8-12 hours on a full charge;
Covers up to 190 feet;
Produce Lumen: 330lm;
Easy to install;
Built in motion detectors turns on the light automatically and off auto off after user defined timer settings;
Larger solar panel.
Things We Didn't Like
---
5. Maxsa 40330 Solar-Powered Outdoor Security Floodlight
Click on the Image to >> View on Amazon
It contains 3 single battery;
Able to light-up up to 10 hours;
Made with durable metal body;
Maxsa 40330 solar powered security light is perfect for continuous lighting of signs, flags, driveways, yards, garages or any kind of large outdoor area. The 12 super-bright LEDs automatically turn on at dusk.
It comes with 3 rechargeable NI-MH batteries and 15 feet of wire. Light stays bright for 5 hours at the full power setting, or up to 10 hours in the power saving setting. It also has a durable metal body which is long lasting.
Things We Liked
15 feet of wire;
Weather proof design and material;
Great for lighting doorways and walkways;
Turn on automatically in night;
Overall awesome performance;
Has an easy DIY installation so no electrician is required.
Things We Didn't Like
Less powerful NI-MH battery.
---
6. Sunforce 82153 Solar Motion Security
Click on the Image to >> View on Amazon
50-LED Triple head solar motion light;
180-degree detection range;
Fully weather-resistant and can be mounted almost anywhere;
Standard 1000 lumens.
Whenever you look at the Sunforce Solar Motion Flood Light, it is undeniable that this security light means business. Nothing stuck in ambiguity against emitting 1,000 lumens of 150 LED blinds is unlikely to succeed.
We like that you can change the point of each board. You can cover the specific area you need and you can change the awareness of the movement sensor. However, we have noticed that the motion sensor is not responsive enough as different lights are available
Things We Liked
Bright light;
Adjustable coverage area;
Adjustable time settings;
Separate solar panels.
Things We Didn't Like
---
Final Words
We've explored the best solar-powered safety lights available and focused on the ups and downs of every to limit our round down to the most elite.
Solar-powered security motion flood lights are really helpful to prevent thieves and unwanted strangers in your house. You can also use it as a great decoration for your house. It does not require electricity because it runs over the power of solar energy. 
Solar-based controlled lighting permits you to enlighten your front yard, carport, and walkway without adding to your energy bill. It is also weatherproof so that you don't need to be worried during bad weather. 
But you must carefully choose the best one for you. Good luck.
You Might Also Like: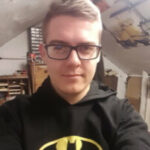 Hi, I am responsible for the 'Homeowners Power Solutions' category. My name is Liam Jaxon and a licensed technician with 7 years of experience in vehicle batteries, electrical gadgets, and home appliances. My working experience in different residential & light commercial electrical sectors and the automobile industry helped to acquire vast knowledge in this industry.