In most cases, devices are designed to use batteries to power them, especially in older film cameras, shutter remotes, or compact flashlights. From the plenty of options, CR2 batteries are well known to provide essential energy for long periods. Plus, some popular brands manufacture CR2 batteries within a limited budget.
Are you willing to get everything about CR2 battery equivalents and replacements?
Below we look at the comprehensive guide to CR2 battery. 
What Is a CR2 Battery?
CR2 battery is commonly used in a wide variety of applications, especially in cameras. Also, you can utilize this popular cylindrical non-rechargeable battery in many security devices, EDC & tactical flashlights, weapon-mounted lights, and golf range finders
It is a cylindrical cell lithium battery and so power to suitable many industrial applications. The CR2 battery is quite similar to the D Cell Battery but a little smaller. 
Another similar battery of the CR2 is the 15270 battery that has nominal voltage from 3.0 to 3.7 volts. Both have similar dimensions. According to the chemistry types and BMS (Battery Management System), CR2 and 15270 batteries voltage can be changed. 
Sometimes 15270 batteries are titled as 'rechargeable CR2' batteries. Most of the users feel comfortable using CR2 batteries. 
CR2 Battery Specifications and Features 
Technical Specifications Of The CR2 Battery
| | |
| --- | --- |
| Nominal Voltage  | 3 Volts  |
| Diameter  | 15.60  mm (~0.59 inches) |
| Height  | 27.0 mm (~1.063 inches) |
| Capacity (Lithium)  | ≈  800 mAh |
| Operating Temperature  | -40°C – 60°C  |
Features
The feature of the non-rechargeable CR2 battery physical dimensions is (height×weight) 27 mm× 15.6 mm. CR2 battery is a non-rechargeable lithium battery with a nominal voltage of 3.0 volts and a cutoff voltage of 2.0 volts. 
On average, the typical capacity is in the 800 to 850 mAh range although you have to consider the cutoff voltage and drain conditions to get an exact capacity. 
So the question is what battery is equivalent to the CR2 battery?
This battery is a direct replacement and equivalents for the DLCR2, ECR2, KCR2,1CR2, and 5046LC. They can be rechargeable or non-rechargeable versions. Where non-rechargeable batteries feature a higher capacity than rechargeable batteries. But, the fitting ability is the same for the maximum devices.
However, most of the CR2 batteries are manganese-dioxide lithium non-rechargeable cylindrical batteries with a diameter of 15.6 mm and a height of 27 mm. Very rare CR2 batteries are carbon-monofluoride lithium batteries. 
Cross Reference Chart
There are several brands as well as models that produce CR2 batteries. Reputable brands offer up to 10 years of shelf life. But, the most common shelf life is more than 3 years depending on the model and brand of CR2 batteries. 
We share here a chart of the most popular CR2 battery models. All models are high performance and feature also a nominal voltage of 3.0 volts and a cutoff voltage of 2.0 volts with a low self-discharge rate. And, the operating temperatures range from -40°C to +70°C. 
Models
Capacity 
Discharge Currents
Duracell CR2
950 mAh 
Average 10 to 20 mA
Energizer CR2 
800 mAh 100Ω @21°C down to 2.0V
1000 mA max. continuous
1200 mA, 3s/7s, @21°C, 760 cycles, down to 1.8V
1800 mA, 3s/7s, @21°C, 400 cycles, down to 1.8V
2500 mA max. 
GP CR2
800 mAh @10 mA @23°C down to 1.8V
10 mA continuous
900 mA, 3s/27s, @23°C, 900 cycles, down to 1.6V
Panasonic CR2
850 mAh
20 mA continuous
900 mA, 3s/27s, @20°C, 1000 cycles, down to 1.8V
Varta CR2
850 mAh, @20mA @20°C down to 2.0V
20 mA continuous
900 mA, 3s/27s, @25°C, 900 cycles, down to 1.5V
According to the table, you see the top-quality brands providing high-performance CR2 batteries. The average discharge current of the CR2 batteries is between 10 mA and 20 mA. 
When you observe the best models of these groups, they are providing 900 to 1000 cycles down to 1.5 to 1.8 volts. From the five brands, Duracell CR2 provides a higher capacity, 950 mAh. They are suitable for high-drain devices. 
CR2 Battery vs 15270 Battery
There is no major difference between the CR2 battery and the 15270 battery. Both are non-rechargeable lithium 3.0 volts batteries. But, one difference is that the CR2 battery is rarely larger than the 15270 battery.
Maximum manufacturers CR2 battery labeled as 15270 or 15266 battery because of their fairly similar dimensions. So, the CR2 battery has a height of 27mm, the same as the 15270 battery. Diameter 15.60 mm slightly larger than 15270 battery's diameter 15 mm. 
Depending on the chemistry, 15270 batteries voltage can be changed or increased between 3.2 volts and 3.7 volts. Increasing 0.2 to 0.7 volts from the CR2 battery is not a significant effect. Your device does not face a problem if you use the CR2 battery instead of the 15270 battery. 
Is a CR2 Battery the Same as a CR123?
These CR2 and CR123 batteries are extremely similar in some cases but not the same. The first similarity is that both are 3-volt batteries. Two batteries are made from lithium so both provide the highest energy density. Even their technology is also similar. CR2 and CR123 batteries are not rechargeable and contain a lower discharge range. 
The following comparison chart provides you with actual differences between CR2 and CR123 batteries. 
| | | |
| --- | --- | --- |
| Definition  | CR2 Battery  | CR123 Battery  |
| Nominal Voltage  | 3 Volts | 3 Volts |
| Size | 27mm x 15.6mm | 34.5mm x 17mm |
| Battery Type  | Non-Rechargeable  | Non-Rechargeable |
| Nominal Capacity  | 400 to 800 mAh | 1,500 to 2,500 mAh |
| Rating  | 4.7 | 4.8  |
So, CR2 and CR123 batteries are pretty much the same in some cases and used in flashlights for cameras, torches, or gaming console controllers.
CR2 Batteries Recommendations
We recommend here only two CR2 batteries that are overall best from the available brands.
1. Energizer CR2 Lithium Battery 
Click on the Image to See on Amazon
Energizer CR2 lithium battery is the best for everyday electronics batteries. Perfect for use in multiple electronic devices and more. It is affordable and available in the market. This battery is a great deal of high-power tools, especially range finders.
Energizer battery features a standard nominal capacity of 800 mAh and high shelf life of up to 10 years. So, it can give power to your devices for long periods. Besides, these are more durable and powerful than other brands. Whatever you use it in CD players, cameras, speakers, or portable device 
2. Duracell Lithium CR2 Battery
Click on the Image to See on Amazon
Duracell, one of the trusted brands of the battery industry. Due to the high power and good performance, we recommend this Duracell CR2 3.0 Volts lithium battery. Suitable for use in the utmost household items including electronics, cameras, or other compact devices.
It is equivalent to the 3V DLCR2, CR17355, ELCR2, etc. You can comfortably apply this for long-lasting performance with a 10 years warranty. Design is also perfect within a short budget. 
Frequently Asked Questions 
What Battery Can Replace a CR2?
The KCR2, 1CR2, DL-CR2, DLCR2, 5046LC, CR15H270, and EL1CR2 batteries can replace the CR2.
What Size Battery Is a CR2?
The standard size of the CR2 battery is 15.60 mm.
How Long Does a CR2 Battery Last?
The shelf life of the CR2 battery is from 3 years to 10 years. Duracell, Panasonic, or other high-quality brands offer up to 10 years of shelf life.
What Uses CR2 Batteries?
The CR2 battery is long-lasting for a wide variety of applications from medical applications to industrial applications. So, you can use optics, weapons lights, laser rangefinders, laser designators, alarms, various instruments, communications devices, or memory backup applications. 
Some Final Words
Due to its excellent characteristics, capacity, and long shelf life, the CR2 battery is very famous in the battery industry. Military, medical, or other industries items can use this kind of battery. 
We have already highlighted a lot of data about CR2 batteries in this post. Also, we recommend two CR2 batteries from our observation. So, why are you waiting to use these fantastic types of batteries?
Featured image credit: Amazon.com
Read more: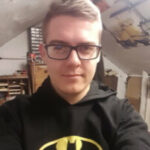 Hi, I am responsible for the 'Homeowners Power Solutions' category. My name is Liam Jaxon and a licensed technician with 7 years of experience in vehicle batteries, electrical gadgets, and home appliances. My working experience in different residential & light commercial electrical sectors and the automobile industry helped to acquire vast knowledge in this industry.