The CR2450 batteries are more prominent and beneficial out of the hundred types of batteries available in the market today. They grabbed the critic's attention from the standpoint of high performance, overall quality, longevity, and more. 
Are you confused about the CR2450 batteries? Desire to know the details? Or, search for the best CR2450 battery ones?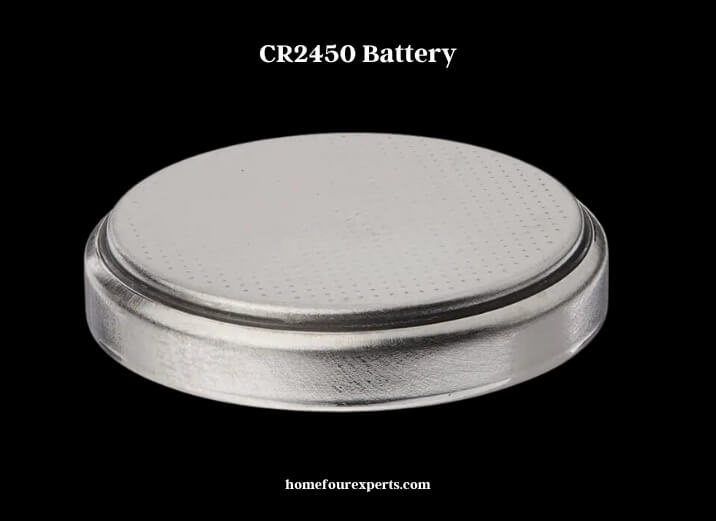 Well, we will try to figure out everything about the CR2450 batteries that you expected. Plus, our goal is to provide you with authentic and the right information on this matter. From some basic info to features & specifications, some verses, and our recommended products are available in this article.
Now, start to read….
Basis Of The CR2450 Batteries 
CR2450 batteries are more powerful, large, and non-rechargeable coin cell or button batteries. CR2450 is used in multiple devices such as remote control, computer motherboards, medical devices, LED flashlights, toys, car remote keys, watches, security systems, and wearable electronics. Sometimes this kind of battery works in high-drain gadgets. Its capacity is also better than the smaller 3.0V lithium battery. 
CR2450 Battery Features and Specifications
CR2450 battery comes with many outstanding features. It has a diameter of ~0.945 inches and a height of ~0.197 inches. Plus, the nominal capacity is higher than other batteries, around 620mAh, although some older CR2450 models feature 540-580 mAh capacity. These models are specifically aimed at high-drain utensils. 
The negative electrode of the CR2450 battery is made up of lithium as well as the positive electrode is made up of manganese dioxide. The CR2450 battery has a label starting at 'CR'.
The CR2450N battery is also a replacement for equivalent batteries such as CR2450N, DL2450, ECR2450, BR2450, BR2450-1W, CR2450N, KCR2450, LM2450, and 5029LC.
All batteries are made from top-quality brands, generally Renata, Varta, Rayovac, or Panasonic. The average size is 5.0mm x 24.0mm and the voltage is 3v of these lithium-type batteries. 
Specifications
| | |
| --- | --- |
| Dimension | 24.5mm x 5.0mm |
| Chemical System | Lithium / Manganese Dioxide (Li/MnO2) |
| Weight  | 5.7  to 6.3+ grams (0.2 – 0.222+ ounces) |
| Height  | 5.0 mm (~0.197 inches)  |
| Nominal Capacity  | 620mAh @ 390µA |
| Nominal Voltage | 3.0 Volts. |
| Termination Style | Requires Holder |
| Max Rev Charge | 1 microampere |
| Typical Volume | 2.4 cubic centimeters |
| Designation | ANSI / NEDA-5029LC, IEC-CR2450. |
CR2450 Vs. BR2450: Which One's Better?
There are some basic differences between CR2450 and BR2450 batteries. Guess what? 
Don't panic. We share here a comparison diagram to present the most important comparisons.
| | | |
| --- | --- | --- |
| Definition  | CR2450 battery  | BR2450 |
| Labels of the battery | Start with 'CR' | The label starts with 'BR' |
| Positive electrodes | It has a manganese-dioxide-positive electrode. | BR2450 battery positive electrode made of carbon-monofluoride. |
| Advantages  | The major advantage is to provide the high discharge currents, necessary for keyless entry systems, remote controls, and similar devices. | The main advantages are long shelf life, very low self-discharge rate, constant output voltage, and much more. |
| Nominal Capacity | CR2450 batteries feature a capacity of around 600 to 620 mAh. | The nominal capacity of the BR2450 batteries are around 500-550 mAh. |
| Shelf Life | From 3 years to more than 10 years is the shelf life of the CR2450 batteries. Only some cheaper models offer 3 years of shelf life. | The most common BR2450 batteries have up to 10 years of shelf life. |
| Available or not available  | This CR2450 battery is easy to collect.  | This type of battery is rare because of the advances in technology.  |
| Replacement | Some CR2450 models can be used as an alternative for the BR2450 battery.  | BR2450 models can not be utilized as a replacement for CR2450 because BR2450 batteries are extremely tough to get these days. |
Which One's Better?
Though both models are good for use on multiple devices, CR2450 is available as a combination of the two of them. Sometimes you notice that a few companies label their CR2450 as BR2450 too. If you want to get both features, you should check the specific shelf-life of that CR2450 battery.
Is LiR2450 the same as CR2450? 
LiR2450 and CR2450 batteries have some similarities and differences. And, few LiR2450 models can be used as a direct replacement for CR2450 batteries. 
However,  LiR2450 is one of the types of 2450 rechargeable batteries. The most exceptional characteristic is that the LiR2450 battery has various nominal voltages like 3.0, 3.2, 3.6, and 3.7 volts.
Among those, the 3.0V rechargeable LiR2450 battery comes with a similar feature to the CR2450 battery. Essentially, both have the same output voltage, 3.0 volts. It allows you to replace these. Even there is no risk for the delicate electronics. 
Where 3.2 volts rechargeable LiR2450 batteries are made from Lithium Iron Phosphate chemistry. The main difference is its 0.2 volts excess output voltage. 
3.6V and 3.7V rechargeable LiR2450 batteries feature higher voltage than the typical CR2450 batteries. Other features are quite similar to both. But, before replacing you should check the manual.
What's the difference between LiR2450 and CR2450 batteries? See the comparison chart to understand clearly.
| | | |
| --- | --- | --- |
| Definition  | CR2450 Batteries  | LiR2450 Batteries  |
| Nominal capacity  | Around 600 mAh | Around 120 mAh |
| Reference price (USD)  | $0.899, higher than LiR2450 | $0.497, lower than CR2450 |
| Average voltage  | Standard CR2450 batteries have 3.0 Volts | Maximum LiR2450 batteries have 3.6V |
| Weight  | Assumably 6.9 germ | Perhaps 5.2 germ |
| Self-discharge rate | The great quality CR2450 battery self-discharge rate is  ~1% annually | These batteries have a higher self-discharge rate, 1-5% per month so higher than CR2450 |
| Diameter  | 24.5mm x 5.0mm  | 24.5mm x 5.0mm |
CR2430 vs. CR2450 vs. CR2477
Only the CR2430 batteries are a lower nominal capacity, just 270-290 mAh. Where CR2477 comes with the highest nominal capacity of ~1000 mAh. On the other hand, CR2450 has a higher from 600 to 620 mAh nominal capacity. This is the major difference between those. 
The diameter of 24mm or ~0.945 inches is the same as all batteries and they are Non-rechargeable 3.0 volts lithium batteries. Another difference is their height, while CR2430 is 3.0 mm ( ~0.118 inches) height. You know, CR2450 has 5.0 mm. The CR2477 comes with a larger height such as 7.7 mm.
From all three models,  the CR2477 batteries provide you with the highest performance and reliability. But, CR2450 is also good for its overall features. 
Some Amazing CR2450 Battery Brands
At present, Panasonic, Sony, Duracell, and Energizer are the most popular and amazing  CR2450 battery brands. They provide you with some essential features compared to the less popular brands. Though some cheap batteries contain better characteristics or are similar. 
Well-regarded brands offer 600-620 mAh nominal capacity and 7 to 10-plus years shelf-life and more.
Now, we are going to focus on the cross-reference chart of the some most famous battery models including their features and specifications.
| | | | | | | |
| --- | --- | --- | --- | --- | --- | --- |
| Models  | Chemistry | Nominal and Cutoff Voltages | Nominal Capacity  | Discharge Current | Operating Temperature | Annual Self-Discharge Rate |
| Duracell DL2450 | Li/Mn02 | 3.0V/2.0V | 620 mAh 6k8Ω down to 2.0V @20°C  | 0.42 mA @2.9V 6k8Ω @20°C | -30°C to +60°C |  — |
| EEMB LiR2450 | Li-ion | 3.6V/2.75V | 120 mAh | 24 mA standard continuous120 mA max. continuous | -20°C to +60°C | — |
| Energizer CR2450 | Li/Mn02 | 3.0V/2.0V | 620 mAh 7k5Ω down to 2.0V @21°C | 0.39 mA @2.9V 7k5Ω @21°C9.0 mA @2.7V 300Ω 2 sec @21°C | -30°C to +60°C | ~1% |
| Maxell CR2450HR | Li/Mn02 | 3.0V/2.0V | 550 mAh | 0.2 mA | -40°C to +125°C | — |
| Maxell CR2450HR-Ex | Li/Mn02  | 3.0V/2.0V | 525 mAh | 0.2 mA  | -40°C to +150°C  | — |
| Murata CR2450 | Li/Mn02  | 3.0V/2.0V | 610 mAh | 0.2 mA | -30°C to +70°C | — |
| Panasonic BR2450 | Li/CFx | 3.0V/2.0V | 550 mAh | 0.03 mA | -40°C to +125°C | — |
| Panasonic CR2450 | Li/Mn02  | 3.0V/2.0V | 620 mAh 6k8Ω down to 2.0V @20°C | 0.42 mA @2.9V 6k8Ω @20°C | -30°C to +85°C  | —- |
| PowerStream LiR2450 | Li-ion | 3.7V/3.0V | 100-120 mAh | 50 mA max. continuous | -20°C to +60°C | —- |
| Renata CR2450N-MFR | Li/Mn02 | 3.0V/2.0V | 580 mAh 2k7Ω down to 2.0V @23°C | 1.3 mA standard continuous 3.0 mA max. continuous | -40°C to +85°C | <1% |
| Renata CR2450N | Li/Mn02 | 3.0V/2.0V | 540 mAh 2k7Ω down to 2.0V @23°C | 0.8 mA standard continuous 3.0 mA max. continuous | -40°C to +85°C | <1% |
| Varta CR2450 | Li/Mn02 | 3.0V/2.0V | 620 mAh 5k6Ω down to 2.0V @20°C  | 0.52 mA @2.9V 5k6Ω @20°C | -20°C to +70°C  | <1% |
The chemistry and nominal voltage are not so different in the multiple models. Depending on the discharge current, temperature, capacity, and battery age, battery performance varies.
Our Selection of CR2450 Batteries
We recommend here three CR2450 battery models that are best in all sectors. Let's see.
1. Panasonic CR2450 Lithium 3.0V Battery
Click on the Image to >> See on Amazon
Key Features
Comes with a 3.0V nominal voltage;
Including height, weight, and diameter are 24.5 mm, 6.3 grams, and 5 mm;
It has a lengthy 10 years shelf-life;
The operating Temperature Range is -22°F to 140°F;
The nominal Capacity is 620 mAh.
Our first selection product is Panasonic CR2450 lithium which is a non-rechargeable 3.0 volts battery. Also, it is known as CR-2450EL. Due to the compact as well as a strong power source, this battery can be used by your personal to professional equipment alike. 
It features a powerful Lithium Manganese Dioxide chemistry that makes it different from others. Producing 3 volts of power and holding a remarkable 630 mAh charge, this battery provides the power as needed. Additionally, it includes amazing power & capacity along with a low self-discharge rate. This low self-discharge lends a lengthy shelf life. 
You can use this product in a wide variety of electronics. So, suitable for watches, remote starters, calculators, and other small electronics.  
---
2. Sony CR2450 Battery
Click on the Image to >> See on Amazon
Key Features
The temperature range is -22°F (-30°C) to 158°F (70°C);
Comes with ~610 mAh nominal capacity;
High energy & continuous voltage supply;
Long shelf life.
This, however, is another fantastic battery from the CR2450 group. Of course, Sony CR2450 3V Lithium Batteries produce strong energy as well as an incredibly long shelf life. This is similar to the CR2450-1, CR2450N, DL2450, ECR2450, and 5029LC batteries. The unique standpoint of the design of this product is excellent. 
Perfect for use in all electronic gadgets adding 
calculators, watches, keyless entry, electronic books, digital thermometers, and other home health devices.
Sony CR2450 batteries have from -22°F to 158°F (-30°C to 70°C) operating temperature range just like room temperature. Its self-discharge rate (~1%) is also good for its shelf life. 
With the weight of this project, 6.6 grams is standard and adjustable. Its nominal capacity is not as low as the cheap brands. The ~610 mAh capacity is powerful enough for your device. So, the Sony CR2450 battery is worth the price and has long-lasting features.
---
3. LiCB 10 Pack CR2450 Battery
Click on the Image to >> See on Amazon
Key Features
Fresh CR2450 battery;
Have full 3 volts charge;
3 Years shelf-life;
No mercury added;
High leak protection.
3rd time's the charm! Right? Be it variety or convenience, LiCB CR2450 Lithium Battery is also a great choice for all serious users. It can be replaced by DL2450, ECR2450, GPCR2450, and CR 2450 batteries. This powerful and durable model works for many devices including heart-rate monitors, keyless entry, glucose monitors, toys & games. 
No mercury was added. CR2450 batteries can be utilized for memory reinforcement, computerized watches, vehicle keys, laser pens, wellness apparatuses, and clinical gadgets like tensiometers and clinical thermometers.
The 10 years' shelf life and annual self-discharge are similar to our first and second selected products. Ultimately, this product is also best for every sector.
---
Frequently Asked Questions 
1. What Battery Can Replace Cr2450?
The 3.0 volts rechargeable LiR2450 battery is a direct replacement for the CR2450 battery. Both have similar features. The most crucial feature is their 3.0V output voltage.

2. How Long Does a CR2450 Battery Last?
Most of the CR2450 battery comes with a 10 years shelf life. That means it lasts 10 years or more than 10 years.
3. What Is the Best CR2450 Battery?
There are many great CR2450 batteries on the market. Among those Energizer CR2450 batteries, Panasonic CR2450 lithium 3.0V batteries, Varta CR2450 batteries, Sony CR2450 batteries, etc are the most popular and affordable. 
4. How Much Does a Cr2450 Battery Cost?
Several CR2450 batteries arrive at different prices. You know, the price is a little higher than other brands. The best type CR2450 battery costs around $8.90 to $9.99. 
5. What is the Capacity of a CR2450 Battery?
The capacity of a CR2450 battery is typically around 600mAh (milliampere-hours). This means that the battery can provide a current of 600mA (milliamperes) for one hour, or a current of 300mA for two hours, and so on. The capacity can vary slightly depending on the manufacturer and the specific model of battery.
6. Is a CR2450 Battery Rechargeable?
No, a CR2450 battery is not rechargeable. It is a lithium primary coin cell battery, which means it is designed to be used once and then disposed of. Rechargeable batteries have a different chemistry and require a special charger to recharge.
Final Verdict
So, the CR2450 batteries are strong & valid lithium manganese dioxide batteries. These provide a lot of benefits including 3.0 volts output voltage and high drain current capacity. Panasonic, Sony, Duracell, Energizer, Varta, Renata, and more are well-known brands nowadays. 
By the way, this article already provided the all necessary data about CR2450 batteries along with the three most popular brands of CR2450 batteries description and more other brands' cross-reference charts.
Read more: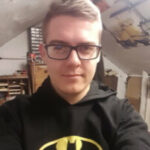 Hi, I am responsible for the 'Homeowners Power Solutions' category. My name is Liam Jaxon and a licensed technician with 7 years of experience in vehicle batteries, electrical gadgets, and home appliances. My working experience in different residential & light commercial electrical sectors and the automobile industry helped to acquire vast knowledge in this industry.