With the name of the CR2477 battery, you are introducing the largest of the coin-style batteries suitable for use in devices that need a higher power source. It's well suited for your cameras, calculators, backup power for CMOS, and watches. Anyway, this info is not sufficient to understand the CR2477 battery equivalents and replacements. 
Learning all about it, please visit this article thoroughly. This article provides you with actual & detailed data about this topic.
What is the CR2477 Battery?  
CR2477 is one of the most usable watch batteries. Also, suitable for multiple toys, remote controls, and medical equipment. This non-rechargeable battery is also known as DL2477, KCR2477, ECR2477, BR2477, EB-CR2477, LiR2477, and more. It is 3.0 volts 
manganese-dioxide lithium battery. 
When you compare the lithium CR2477 battery to the other lithium button or coin cell batteries, you feel confident about its highest capacity. The physical dimensions are 24 mm × 7.7 mm (0.945 inches × 0.303 inches).
So, the height is 7.7 mm and the diameter is 24 mm. Remember, the CR2477 battery comes with several chemicals and voltage. Depending on the exact voltage, the cutoff voltage of the powered device, load, and chemistry, the capacity can change and differ. 
CR2477 vs LiR2477 vs BR2477 
Lithium CR2477 batteries are sometimes labeled as BR2477 or LiR2477 batteries. These are button or coin cell batteries along with non-rechargeable manganese-dioxide lithium batteries. CR2477, LiR2477, and BR2477 batteries are familiar with the most common '2477' batteries. 
We provide here separate information about these lithium batteries.
CR2477 Battery
Click on the Image to >> See on Amazon
The main features of the CR2477 batteries are:
Nominal voltage if 3.0 volts;
Average capacity range 850-1000 mAh higher than lr44 battery capacity;
Around shelf life from 3 to 7 years or more;
The cutoff voltage of 2.0 volts;
Modern CR2477 batteries offer 10+ years shelf life with an annual self-discharge rate of less than 1 percent. The operating temperature is from -22°F (-30°C) to 140°F (60°C). Sometimes it can be between -40°F/-40°C and 158°F/70°C. 
BR2477 Battery
Click on the Image to >> See on Amazon
The main chemistry of the BR2477 battery is carbon-monofluoride lithium. 
The basic difference between CR2477 and BR2477 batteries is their nominal voltage that is an average of 2.8 volts, capacity, operating temperature range, and more. 'BR' batteries contain wider operating temperature, strong output voltage, and long shelf life. But, it has a lower capacity and nominal voltage. 
The most common feature is their similar voltage. Due to the manganese-dioxide lithium chemistry, manufacturers are sometimes desperate to make the BR2477 batteries. To understand the specific features of the BR2477 batteries, you can turn through the Panasonic BR2477 battery. It features:
The nominal voltage of 3.0 volts;
Capacity 1000 mAh;
Operating temperature -40°F (-40°C) to 257°F (125°C);
Features continuous drain of 0.03 mA;
But, the Panasonic CR2477 battery has a drain of only 0.03 mA. So, it is a little different from the Panasonic BR2477 battery. We highly recommend this battery just because of high-temperature applications as well as low discharge. 
LiR2477 Battery 
Click on the Image to >> See on Amazon
LiR2477 battery is a rechargeable button or coin cell battery like the CR2477 battery. According to the chemistry, the nominal voltage can be from 3.2 to 3.7 volts. Other features are:
Nominal capacity between 150-200 mAh with an average capacity is 180 mAh; 
Average nominal voltage 3.6 volts;
The main difference between CR2477 and LiR2477 battery features is the voltage difference between 0.2 and 0.7 volts. The 0.2 volts difference can not be able to provide a critical effect. But, more than 0.2 can damage your devices. 
Another variation of the CR2477 and LiR2477 batteries capacity. Most LiR2477 batteries capacity is lower than CR2477 batteries capacity. 
So, there is a little difference between CR2477, BR2477, and LiR2477 batteries. 
Are CR2477 and CR2450 the Same?
No, there are some differences between the CR2477 and CR2450 batteries. See the comparison table to understand it exclusively.
| | | |
| --- | --- | --- |
| Definition  | CR2477 Battery | CR2450 Battery  |
| Diameter  | Its diameter is 24 mm | Its diameter is a little bit more, just 24.5 mm |
| Height  | The height of 7.7 mm higher than CR2450  | Its height of 5.0 mm, lower than CR2477  |
| Capacity  | The nominal capacity of 850-1000 mAh, highest than other lithium button or coin cell batteries  | The capacity of 600-620 mAh so 30% lower than the CR2477 battery  |
| Nominal Voltage  | The average voltage of 3.0 volts  | Depending on the chemistry the nominal voltage of 3.0, 3.2, 3.6, and 3.7 volts |
| Labeled | ECR2477, DL2477, KCR2477, BR2477, EB-CR2477, LiR2477, etc | CR-2450, 5029LC, DL2450, ECR2450, CR2450N, CR2450EL, CR-2450EL, etc. |
So, CR2477 manganese-dioxide lithium button/coin cell batteries have the highest capacity of the other lithium batteries. The lowest capacity is 270-320 mAh of the CR2430 battery. Again, CR2032 comes with 210 to 230 mAh capacity. 
On the other hand, the CR2354 battery features a nominal capacity from 500 to 560 mAh and the CR3032 battery has the same capacity.
Some Reputable Brands 
Here is a chart of the most popular brands of the CR2430, CR2450, and CR2477 lithium non-rechargeable button cells battery capacities. 
| | | | |
| --- | --- | --- | --- |
| Brands Name  | CR2430 | CR2450  | CR2477 |
| Energizer  | 320 mAh | 620 mAh | |
| Duracell | 270mAh | 540 mAh  | |
| Panasonic  | 285 mAh | 620 mAh | 1000 mAh |
| Renata  | 285 mAh | 580 mAh | 950 mAh |
| Sony  | 300 mAh | 610 mAh | 1000 mAh |
| Varta  | 300 mAh | 620 mAh | 850 mAh  |
Frequently Asked Questions 
Is CR2477 Battery Safe? 
Yes, most of the CR2477 batteries are safe for children, kids, and pets due to the fact of using safe materials. Manufacturers avoid the harmful materials cadmium, mercury, or similar pollutants. You have to charge the battery using chargers intended for such batteries. Otherwise, it can catch fire. 
What Is the Difference Between CR2477 and CR2477H?
There is no major difference between CR2477 and CR2477H batteries. They have the same dimensions where a diameter of 24mm and a thickness of 7.7 mm. The word 'H' means high capacity. Here, the CR2477H battery's capacity is higher than the CR2477. 
Is CR2477 the Same as CR2032?
No, CR2477 and CR2032 batteries are not the same. The physical dimensions of CR2032 are 
20 mm diameter x 3.2 mm thickness. The capacity of more than 240 mAh and voltage of 3 volts.
Alternatively, the CR2477 battery has higher dimensions, 24 mm diameter × 7.7 mm thickness. 
The CR2032 battery is labeled as 2032, 5004LC, AWI L14, BR2032, BR2332, CR2032, DL2032, EA2032C, ECR2032, L2032, LF1/2V, LM2032, RFA-35, and Seiko SB-T15. The CR2477 battery is known as ECR2477, DL2477, KCR2477, BR2477, EB-CR2477, and LiR2477.
Conclusion 
At the end of the day, CR2477 batteries are available in several brands and labeled. So, it is easy to replace and equivalent to the other brands. Even these lithium button cell batteries are larger than other batteries. Of course, you find many top-quality brands of CR2477 batteries. We recommend Panasonic that provides the highest quality battery. 
We have already confirmed plenty of information about this topic. Now, enjoy your devices using the right CR2477 battery.
Featured image credit: Amazon.com
Read more: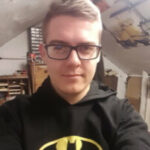 Hi, I am responsible for the 'Homeowners Power Solutions' category. My name is Liam Jaxon and a licensed technician with 7 years of experience in vehicle batteries, electrical gadgets, and home appliances. My working experience in different residential & light commercial electrical sectors and the automobile industry helped to acquire vast knowledge in this industry.