Published on: June 17, 2023
Written by Liam Jaxon / Fact-checked by David Rowan
There are several factors to consider when determining how long a Chromebook battery lasts, such as the type of usage, device model, and battery health. From browsing to gaming, every task impacts the longevity of your battery in unique ways.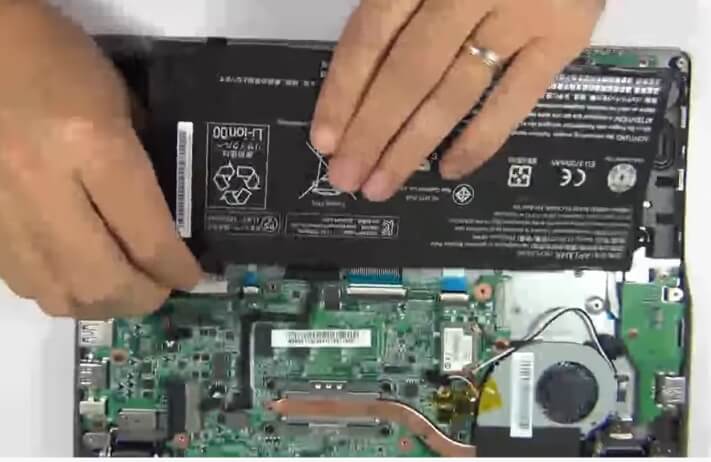 How Long Does a Chromebook Battery Last: A Snapshot
Typically, a new Chromebook's battery life ranges between 8-12 hours on a single charge under average usage. However, it's important to note that the longevity of a battery life depends on various factors. Let's delve into the details.
Factors Affecting Chromebook Battery Life
1. Usage Habits
The way you use your Chromebook significantly affects the battery life. Running multiple applications or heavy tasks like video editing will drain your battery faster.
2. Battery Age and Health
As your Chromebook ages, so does its battery. An older battery will not hold a charge as effectively as a newer one.
3. Screen Brightness
Having your screen brightness at maximum levels can quickly drain your battery. It's recommended to adjust your screen brightness based on your environment.
4. Background Apps
Background apps running without your knowledge can be a significant drain on your battery. Regularly closing unnecessary apps can extend your battery life.
5. Software Updates
Outdated software can affect your battery life negatively. Regular updates help optimize battery usage, so always keep your device up to date.
How to Maximize Your Chromebook Battery Life
Understanding how to effectively manage your device can help extend your battery life. Here are a few tips:
1. Adjust Screen Brightness
Consider dimming your screen brightness or enabling auto-brightness to save power.
2. Close Unused Apps
Prevent battery drain by closing apps you are not using.
3. Turn off Wi-Fi and Bluetooth When Not in Use
Turning off wireless services when not in use can save battery power.
4. Update Your Software Regularly
Keep your device's software up-to-date to ensure optimized battery usage.
5. Use Battery Saver Mode
If your Chromebook has a battery saver mode, use it to extend your battery life during crucial times.
Battery Replacement: When is it Necessary?
If you find that your Chromebook's battery isn't holding a charge like it used to, it might be time for a replacement. Here are a few signs indicating that your battery needs to be replaced:
Rapid or inconsistent battery drain
Battery not charging fully
The device only operates when plugged into power
Battery warning messages
FAQs: Your Burning Questions Answered
How long does a new Chromebook battery last?
A new Chromebook battery typically lasts between 8-12 hours on a single charge under average usage.
Does using my Chromebook while charging affect the battery life?
While it's safe to use your Chromebook while it's charging, prolonged periods of doing so can lead to heating issues which can affect battery health over time.
How can I extend my Chromebook battery life?
You can extend your battery life by adjusting screen brightness, closing unused apps, turning off Wi-Fi and Bluetooth when not in use, updating software regularly, and using battery saver mode.
Can a Chromebook battery be replaced?
Yes, most Chromebook batteries can be replaced, especially when they're not holding a charge as they used to. However, it's advised to have a professional handle the replacement to avoid any potential damage.
How can I check my Chromebook battery health?
You can check your Chromebook's battery health by using the ChromeOS Developer Shell, also known as Crosh. After opening Crosh, you type "battery_test" and it provides a percentage that represents your battery's health.
What Are Some Tips for Maximizing the Lifespan of a Canon T7 Battery?
To maximize the lifespan of a Canon T7 battery, here are a few tips: 1. Avoid using the battery until it's completely drained, as frequent partial discharges can shorten its overall lifespan. 2. Store the battery in a cool, dry place when not in use, avoiding extreme temperatures. 3. Regularly clean the battery contacts to ensure optimal performance. Remember, following these tips can significantly prolong how long does canon t7 battery last.
Does my Chromebook always need to be plugged in?
No, Chromebooks do not always need to be plugged in. In fact, regularly letting the battery discharge completely before charging it can help prolong the battery life.
In Conclusion: How Long Does a Chromebook Battery Last?
While the lifespan of a Chromebook battery is dependent on many variables, with the right practices and maintenance, you can maximize its longevity. Remember, proper usage, regular updates, and battery care are key factors in ensuring that your Chromebook battery lasts as long as possible.
Read more:
---
References :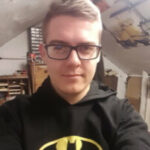 Hi, I am responsible for the 'Homeowners Power Solutions' category. My name is Liam Jaxon and a licensed technician with 7 years of experience in vehicle batteries, electrical gadgets, and home appliances. My working experience in different residential & light commercial electrical sectors and the automobile industry helped to acquire vast knowledge in this industry.