Published on: April 25, 2022
Written by David Rowan / Fact-checked by Eric Devin
Sometimes you provide more force to cut the wood. Or, don't know the exact use of the jigsaw blade. That is why your blade can bend within a short time.
Is it hard to keep the jigsaw blade from bending? No, you just need to follow some instructions while cutting through woods or other materials. Nonetheless, bending is a common problem in woodworking projects. So, don't have to worry about this matter.
This article aims to provide a little insight on keeping the jigsaw blade from bending and some relevant data that are helpful.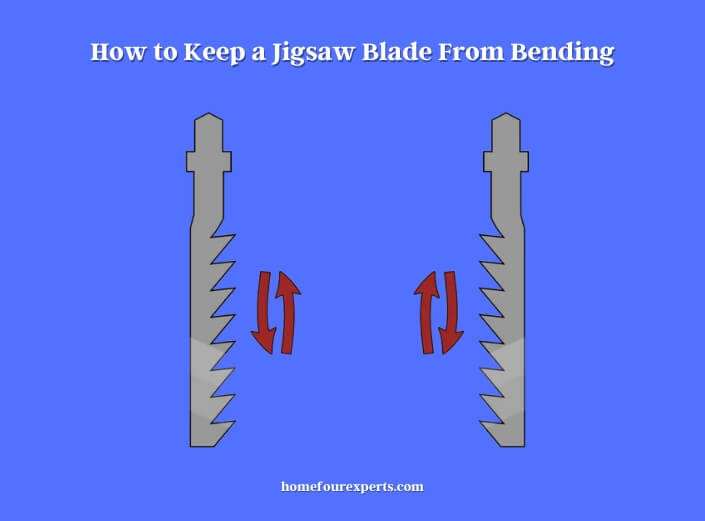 How to Keep a Jigsaw Blade From Bending?
The jigsaw is the little version of the reciprocating saw. This device is highly recommended to make different types of vertical cuts on woods as well as boards. But, it doesn't work for cutting through the screws or nails. This versatile tool allows you to create straight and compound cuts.
Bending is not expected to cut the timber workpiece. It creates the cut-out of the line and you don't cut it 90 degrees. Plus, bending the jigsaw blade is not able to provide a lot more work during the cut. So, the question is how to keep the jigsaw blade from bending. 
In short, hold the workpiece properly and follow the guide strictly to keep the jigsaw against the saw fence. Don't keep your running blades on the benchtop. It is also necessary to use rails for raising the timber workpieces. 
Anyway, it is nearly impossible to keep the jigsaw from bending if you try to cut up to one-inch thick timber. Or, if you are using the wrong type of blade to cut. Because the jigsaw blade has to tolerate a lot of heat during cutting. 
Want to cut a sharp curve? It causes your jigsaw to bend. You can't cut sharp or steep curves over 20mm thick timber by using a jigsaw. To protect bending, you should take time during curved cuts. Don't try to cut too fast. 
This seems to happen with your jigsaw blade bending. Interestingly, you don't push the blade heavily, if you keep your jigsaw blade from bending. Not only is the blade bent but you have to face other problems. So, you should move your hand by following the right direction. 
Reasons Why Your Jigsaw Blade Bends
Some reasons are available to bend your jigsaw blade as soon as possible. We focus here on the most important reasons why the jigsaw blade tends to bend.
When you try to cut the thicker boards or timbers;
If you are using the blunt or dull blade to cut curves, it can bend;
It is extremely important to analyze the blade type along with the cutting materials before starting to work;
Cut very fast;
Provide too much pressure to push the jigsaw;
When you use a straight edge and orbital setting;
So, you might use a sharp blade to keep a square cut because the base of the jigsaw is not square. Avoid providing excess force while cutting through the boards.
Ultimately, Jigsaw blades tend to bend when cutting curves in thicker boards, leaving a beveled edge rather than a square one. To keep the cut square, use a sharp blade and avoid forcing the saw through the cut. Plus, don't try to cut a steep curve to keep your jigsaw blade from bending.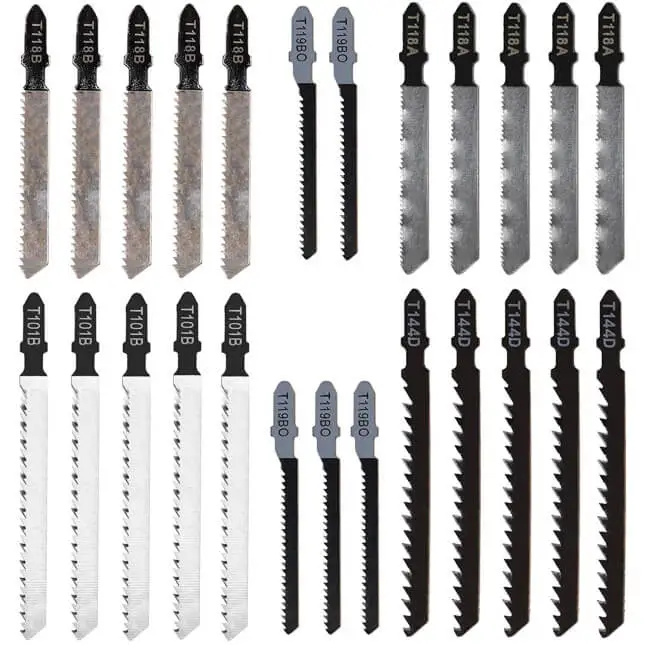 How Do You Keep A Jigsaw Blade Straight?
You probably know that the jigsaw blade is used to make both curves & straight cuts in different types of materials. It works well for cutting wood, plywood, particleboard, metal, plastic, even ceramic tile. For this reason, your blade can bend if you put too much pressure on it. 
So, to keep the jigsaw blade straight, you have to give less force while working. Need to provide downward pressure to do the job easily together with pressure against the guide. Then, you ensure the straight cut.
Jigsaw Blade vs Reciprocating Saw Blade
The jigsaw blade and reciprocating saw blade are quite similar to cut a wide variety of woods or metal. They have some dissimilarities. Learn that? See the below comparison table to know that quickly. 
| | | |
| --- | --- | --- |
| Definition  | Jigsaw Blade | Reciprocating Saw Blade |
| Blade types  | It has long and slim blades; | It has horizontal and straight blades; |
| Cutting capacity  | It requires delicate woodcuts; | This blade allows you to create rough cutting and destruction jobs; |
| Aggressive or smooth cut | Desirable for cutting wood smoothly;  | Perfect for cutting metal and wood aggressively;  |
| Used for  | This excellent blade is used to cut suitably;  | This is used for cutting fast and quickly; |
Does The Jigsaw Blade Cut At An Angle?
Yes, the jigsaw blade cuts at an angle when you want to cut curves and provide too much force on the saw blade. This is because the saw moves through the wood faster. Instead of force, you need to slow down as well as steering the saw to go properly. This helps to avoid unnecessary things at the working time.
Some Final Thoughts 
To avoid bending, you have to understand the proper use of jigsaw blades. It is also important to stop more pressure on the blades. If you are a business, you might carry out any quantity of cutting. In this case, you would have to select different types of jigsaw blades for many purposes. Then, it is easy to accurately make shaped or straight cuts in a variety of materials.  
By the way, I have already covered this topic by presenting various information. You understood how to jigsaw blade from bending.
Read more: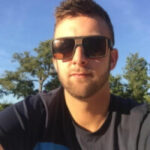 Hello, I am David Rowan. I am a professional contractor with 10 years of experience in home building, different tools used, construction, home remodeling, and other home improvement work. I have already built many custom homes and continued to do several woodworking projects along with how to deal with all categories of tools.