Doing recreational activities are fun and better especially when you are fully prepared. Before planning out an activity, you have to make sure that all the necessary things are brought with you. This is especially true when you are travelling by sea – that is, boating. Of course you do not want to get stranded in the middle of the sea because your boat does not start! To avoid this unfortunate circumstance, you need a reliable boating buddy.
In a great recreational activity like boating, you have to make sure it's completely functional and great to use. Remember: A great motorboat becomes such when it has a great marine battery. That is why we present to you a great marine starting battery – Optima 8006-006 34M BlueTop.
Battery Details
12V, 800 Cold CA;
Size: 10″ x 6 7/8″ x 7 13/16″ tall with 5/16″ Stainless Steel Stud Posts;
Weight: 38.4 pounds;
Dual SAE;
​Works great both as a marine battery and an RV battery;
Important Features
Has Optima's Cutting-edge Spiral Cell Technology
Every Optima battery has spiral-wound cells sequences consisting 2 pure lead plates coated with lead oxide; one lead plate is positive and the other one is negative. This Spiral-cell technology is controlled with precision and the cell-winding machines are custom automated which ensure utmost quality and performance. This technology also enables the battery to be quickly charged and to live longer. Optima is best in building spiral-wound batteries, that is why Optima 8006-006 34M BlueTop is considered to be the best for boat motor.
Dual-Purpose
Optima 8006-006 34M has a dual purpose; it can be used for starting and deep cycling. With its high cranking power, this battery is considered a good deep cycle marine battery. It is also used for trolling motors and RVs.
100% Spill-proof, Maintenance-free and Attachable
It is completely spill-proof and can be attached in any position. With its dry content, it is safer than other batteries. In addition, you won't have to worry much about checking this battery from time to time since this is maintenance free.
Tested and Proven Durability with Vibration Resistance
With the help of Optima 8006-006 Battery's SpiralCell Technology, the battery can handle and resist vibration for than 15 times. Thus, it is tested and proven to be tough and durable even in the harshest conditions. This is what makes this battery a perfect marine battery for trolling motor.
Finest Starting Power and Recharges
Based on marine starting battery reviews, it has the finest starting power and recharges thrice more than other marine batteries. Its SpiralCell technology also contributes to the battery's starting power because it works the finest even in bad weather conditions. Once the battery is charged, it also has an exceptional performance duration time.
For Constant Performance (Reserve capacity)
A battery's reserve capacity is its measurement on how long it can deliver 25 current amps in an environment with a temperature of 80 degrees Fahrenheit when it is fully charged, before it discharges down to 10.5V. On this regard, the battery has a reserve capacity of 100 minutes. Thus, this battery is considered to be top rated marine battery.
Feature Benefits
Optima 8006-006 34M's SpiralCell Technology makes the battery tougher, the charging faster and the battery's life longer. Its dual purpose makes it also ideal not only for starting, but also in deep cycling in which the conditions are harsher; this battery is prepared for that conditions because of its high cranking power.
Its spill-proof, maintenance-free makes it safe and hassle-free for the boat as well as the user. You can change the battery's position in any way which makes it helpful when conditions are harsh. This battery's durability is tested and proven with its vibration resistance 15 times stronger than other batteries. This is very helpful especially when the circumstance is tough and there is a need for a stronger battery; this battery is capable of enduring strong conditions.
The battery's finest starting power and powerful recharge of more than thrice compared to other marine batteries makes the battery most reliable even in bad weather conditions. In addition, once the battery is fully charged, it can be used for a long period of time. This reserve capacity of 100 minutes is really helpful especially when charging the battery is not accessible for you at the given moment. All these features are best strengthened with the Optima's cutting-edge SpiralCell Technology; this technology makes this batteries is best for the money.
With their budget-friendly price, it can be considered the best deal. Though it may be a little bit expensive compared to other batteries available in the market, Optima 8006-006 outlasts them all.
According to reviews, this battery beats other marine batteries in the market, since this battery tends to last longer and can even be reliable even on areas where the climate is hot. Why choose other cheaper batteries which just last for a short period of time when you can get this as your long-term battery investment?
What we liked
It is of higher-quality and durable;
​It is spill-proof and maintenance-free;
​It charges quickly and lasts longer when fully charged;
​It is very reliable even the harshest conditions;
What we didn't like
It is more expensive than other batteries;
Quick Solutions
Does this battery need a special charger?
A: No. As long as the charger you use is a 12V DC charger, it can charge any battery with 12V.
Can I use a solar charger for this battery?
A: You can use a solar charger to charge this battery. Just make sure that the voltage is right. In addition, take note that it may take longer for the battery to charge if you use this option.
Insider Tips
This battery is strictly not recommended for cycling duty. This battery is ideal for marine uses and RVs, or when the battery's function is to start engine.
Summary
The Optima 8006-006 34M is surely a battery worth the price. It is more durable, well-performing and has a longer battery life. For me, I cannot ask for more, since it does well and even better than other batteries in the market. You may ask: "What is the best marine battery?" Truly, it is Optima 8006-006 34M BlueTop marine starting battery. This battery is my reliable boating buddy and can be yours, too! Try this and see the difference.
Bottom Line
With all the benefits this battery has to offer you, what more can you ask for? More information please visit this product and purchase your own marine starting battery Optima 8006-006 34M now!
Relevant Resources: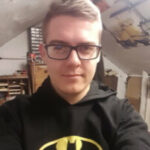 Hi, I am responsible for the 'Homeowners Power Solutions' category. My name is Liam Jaxon and a licensed technician with 7 years of experience in vehicle batteries, electrical gadgets, and home appliances. My working experience in different residential & light commercial electrical sectors and the automobile industry helped to acquire vast knowledge in this industry.