We are so busy making our tasks according to our daily schedules. It is so tough to get extra time to go to the gym and have some routine workout. Especially people who work so hard to reach their goal, they can't make an extra schedule to go to the gym after coming home from their workplace.
But we all know how exercise is important for us. People like me, who are not satisfied by a slim body. Who wants to add some muscles on their body to get extra attention from people, they need to get into the gym. But when we don't have enough time to go to the gym, we can easily manage the gym at our home. 
All we need is a Compact Home Gym setup. Here I got some Small Exercise Room Design Ideas that will help you to set up your own home gym.
Choose Your Workout Place
The first thing that you need to set up a home gym is selecting a place that will be used for only exercises. You should not make your bedroom as your exercise place. If you have any unused space other than your bedroom to set up your home gym, then you should select that place.
There is a reason why the bedroom is not the perfect place to set up the home gym. The bedroom is our living space and most of the time we spend our time in the bedroom to get rest. But When we do exercises in our bedroom, our body and mind entice us to finish the workout and go to the rest. This is why we should not use our bedroom for our workout place.
If you don't have any other spaces without your bedroom to set up your home gym, then you should make some spaces at any corner of your room.
Take the Basic Accessories
Home gyms are not for professional bodybuilders. You can't accommodate all the gym stuff at your home. so, you should decide first, what is your goal to set up the home gym. Home Gym is only for Maintaining the fitness and getting in good shape. So, for the home gym, you should buy some basic gym accessories.
You can buy a treadmill for cardio, pull-up bar, dips station, dumbbell and barbell sets, bench for chest press etc. In home gym setup you should buy your gym accessories according to the space you have. This is why most people love to use their garage for home gym setup where they get enough space to bring all the necessary gym accessories.
Make a Budget
When people want to set up a home gym most of the time they focus mainly on bodyweight exercises. So, this is up to your budget to buy your gym accessories. When you have a tight budget,
Firstly You should buy all the basics and most necessary tools. You are not going to jump into the bench press or to the Multistation on your first day. So, you should buy the most necessary accessories that a beginner needs to start their gym. And these accessories are quite inexpensive.
Create the Gym Environment
Though the gym is at your home, you should create a gym environment inside your home for your home gym setup. This is one of the most important things for a home gym. If you have a plan for a permanent home gym, then you should bring a gym environment in your workout space.
Most importantly you have to spot yourself on your own so you need to install the mirror on the wall. Most people ignore this factor for home gym setup. But you should not do the same.
Get the Right Decoration
Gym decoration is so important for home gym setup. You should design your workout place based on the theme that goes with the gym and workout environment. Flooring should be your primary consideration for decorating your home gym. It is obvious to drop the weights on the floor when we use the barbell and dumbbell. To keep the floor fresh, we should use the gym floor mats.
These are all about home gym setup ideas. A home gym can save your extra time and you don't have to pay the gym membership fee every year and month. Always follow a workout program to make sure you are working out accordingly.
You Might Also Like: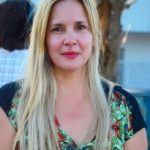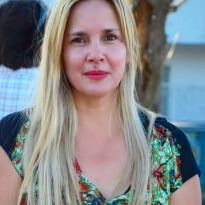 Guys, I am Camila Avery and I love to help my mom to do indoor & outdoor activities. As a lady, I have passed my time on gardening, home improvement, and personal or self-care. I have acquired some degrees in outdoor recreation, beauty, and hair care. It is not easy to work with top-level professional beauty experts. But, I got that opportunity and experimented with different hair extensions, hair colors, and cuts.