You are enjoying your off-road riding most exhilaratingly and adventurously. But suddenly, you find your jeep or car or truck irreversibly stuck. You try with your four-five buddies to help get the car on the trailer within your capacity but to no avail. Then in this situation, trailer winches will appear as a lifesaver.
A car winch or hauler winch is a heavy-duty tool that functions by attaching it to a car's bumper or on a trailer ramp for hauling your vehicle. To avoid such scenarios and to help you pull your truck or car effortlessly from pitfalls or mud snow, you should invest in a top car trailer winch. Here, in this guide, we introduce you to some high-quality car trailer winches, which will help you make an informed decision to buy one.
Things to Consider When Pick a Car Trailer Winch
As there are many winches available on the market today, choosing the right car trailer winch is a daunting and challenging task. But our choosing guide on the accurate car trailer winch will hopefully give a solution for you to choose a good winch.
Read more: Choosing the Best DA Sanders for Auto Body Work
Purpose and Use
Before choosing a winch, you should consider your purposes and different uses first. For instance, is it to haul vehicles in difficulties like getting out of deep mud or onto the back of a truck? So according to your purpose, you have to choose a winch.
Winch Size
To know which type of winch will suit your vehicle, you need to determine the size of your car. According to that, you also need to determine the size of the winch. If you have a smaller SUV or truck, then you can go for smaller winches. However, if you need a winch for your vehicle, you need a giant winch to pull a large capacity.
Winch Type
There are two main types of winches.
Hydraulic winch: a hydraulic winch has a high load-taking capacity with far more power, but it needs higher cost and maintenance. They are very versatile, durable, and powerful to pull out heavy-duty applications without any issues like overheating and can be used for a long time.
Electric winch: an electric winch has no power source of its own. It is powered by linked to your car or truck's battery and will work great on low to mid-size vehicles. They are lightweight and come much cheaper, but can't operate for a long time continuously.
Rope Types
You have two options that require your attention to select the right rope types. Both ropes are suitable for pulling large-weight capacities, and both have advantages and disadvantages.
Synthetic rope: synthetic rope is a new trend type of cable used in winching nowadays because of its super strong and much lighter and friendlier-to-the-touch features. This rope is more natural to work with, and usually comes with the electric winch, so it saves cost and increases the frequency in a reasonably decent load-taking capacity.
Steel cable: wire cable ropes or steel wire ropes is an old-school traditional rope and compared to the other type of string, it is much easier to maintain. These cables are suitable for pulling heavy-duty and have a higher pull capacity. They are durable, cheaper, and extremely long-lasting.
Read more: Automotive HVLP Spray Guns for the Money
Capacity
When choosing a winch, the capacity, also known as the pull rating, is one of the most crucial things to consider and should not be neglected. A pull rating is the amount of weight a particular winch tells you how heavy a vehicle the winch is capable of pulling.
Details View of Our Top 10 Car Trailer Winches
1. Smittybilt (98510) X2O COMP Waterproof Synthetic Rope Winch
10,000 lb. Load capacity;
6.6 HP amphibious motor;
Synthetic rope;
Wireless remote;
State-of-the-art 500 amp solenoid;
Stainless steel hardware;
Ip68 rating waterproof;
Dynamic braking system;
Two solenoid mounting options;
3-stage planetary gear train system.
Efficiently great, strong, excellent build quality and waterproof synthetic rope winch on the market is Smittybilt (98510) x2o comp. 10,000 lbs. Load capacity, higher HP motor, ip68 waterproof rating, and several other features make it one of the strongest winches perfect for pulling trailers and hauling vehicles.
On top of that, stainless steel hardware and synthetic rope make it efficient and powerful enough to pull down a tree using the winch. 
The forged hook, rope sleeve, and integrated wireless remote allow for a lot of flexibility in the use by standing at a safe distance. It has a revolutionary 3-stage planetary gear train system for ultimate strength and quiet operation.
Its quick and super easy installation easily fits not only jeeps but trucks and SUVS, making it an excellent winch for the price.
Pros
100% waterproof;
Very powerful and durable;
Easy to install;
Easily operated with the remote or manually;
Multiple mounting options for control pack;
Large clutch for easy control;
The inductive braking system reduces heat for long-lasting performance;
Lifetime mechanical and 5-year electrical warranty.
Cons
---
2. Superwinch (1130220) LT3000ATV 12 VDC Electric Trailer Winch
Sealed 1.2 HP low amperage permanent magnet motor;
Durable 50 feet of 3/16″ wire cable;
Stainless steel cable; 
Mechanical and dynamic brake;
Circuit breaker protected;
Heavy-duty 4-way roller fairlead and mounting plate.
Looking for a durable, lightweight, good quality features utility winch at a reasonable price? Then, this 3000lbs of load capacity, 1.2 HP, low amperage permanent magnet motor, mechanical and dynamic braking with 100% automatic load-holding, Superwinch (1130220) lt3000atv winch is perfect to use for your ATV or UTV or other small applications.
Though it is designed to be mounted to an ATV with the winch mount plate kit, it is easily installed on UTV or side-by-side. 
The durable 3/16″ 50 feet long heavy-duty stainless-steel cable, heavy-duty 4-way roller fairlead, handlebar-mounted rocker switch, and the handheld remote make this model one of the best electric winches based on the price-to-performance ratio. All in all, the users enjoy its user-friendliness, quietness, and excellent power motor, which makes it a reliable and quite versatile winch for all-purpose trailers or sports vehicles.
Pros
Simple and easy to operate; 
Suitable for most sports vehicles;
Free-spooling, ergonomic control clutch;
Robust gearbox for pulling up to 3,000 pounds;
Stainless steel cable can extend up to 50 feet;
Includes winch, cable, hook, roller fairlead, wiring, and hardware;
12 inches wired remote control and handheld mounted switch to operate the winch safely.
Cons
---
3. WARN (103250) VR EVO 8 12V, Electric Winch, with Steel Cable Wire
The USA-made;
8, 000 lb. Capacity;
Ip68-rated waterproof construction;
Steel cable wire rope;
Wired and wireless remote options;
Planetary gear train;
High-performance Albright contactor;
Powerful series-wound motor with lower amp draw.
Warn industries are one of the nation's best vehicle winches producers of off-road products. Their USA designed and engineered warns (103250) VR EVO 8 12v electric winch is one of the supremely energetic and top-tier heavy-duty winches to pull out or lift 2-door jeeps and lighter SUVs from any situation.
This standard-duty winch has 8, 000 lb Capacity of stable, durable steel cable. Moreover, a high-performance Albright contactor and powerful series-wound motor with a lower amp draw deliver faster line speed and maximum reliability, which is well enough to fit most jeeps and trucks without worry about installation.
You'll also get a 2-in-1 remote that has wired and wireless options, waterproof and corrosion-resistant construction, and very durable mechanical parts with a warranty from this winch.
Pros
Easy installation;
Robust, durable, and reliable;
High weight pulling capacity;
Waterproof and corrosion-resistant;
Low-profile installations control pack;
Ideal for 2-door jeeps and lighter SUVs for everyday pulls;
One-piece cast-aluminum tie-plate gives extra strength and durability;
Limited lifetime warranty for mechanical parts and seven years on electrical warranty.
Cons
---
4. Superwinch (1145220) Terra 45 ATV & Utility Winch
55′ of 1/4″ steel wire rope;
Powers load in and out;
Wire or synthetic rope;
4-way roller fairlead;
Dynamic brake;
Oil pocket bronze bearings;
Handlebar-mounted toggle switch;
Heavy-duty latch hook with a thimble;
Comes with a High efficiency-sealed 1.6 HP permanent magnet motor at low amp draw.
Another good and durable electric trailer winch on our list is Superwinch (1145220) terra 45. This 2046kg/ 4,500-lb pull rating efficiently powerful trailer winch provides high-end power, better efficiency, versatility, and durability. It functions perfectly not only with ATVs and other small vehicles, even in the middle of harsh weather, or to do more substantial duty work. 
Smart-design clock motors and terra winches come with steel-reinforced drums on both steel and synthetic rope versions. All the standard features of a kind and efficient utility winch make it ideal for trailers with light to medium-heavy vehicles. 
Pros
Durable and affordable;
Sturdy enough for extreme winching;
Easy to install and use;
Mechanical load holding; 
Extra-wide gears for better engagement and longer life;
Ergonomic cam action free spooling clutch;
Weather-protected circuit breaker;
Sealed solenoid contact;
Rubberized remote switch with a 10' extension cable;
Ensures more power, better efficiency, and fast cooling;
They are contrived to be compatible with most four-bolt pattern ATV winch.
Cons
The cable quality is poor.
---
5. Smittybilt (97495) GEN 2 XRC 9,500 Pound Load Capacity Winch
9500lbs of load capacity with 6.6 HP motor;
Automatic in-drum brake;
Stainless steel cable;
3-stage planetary gear train; 
Corded remote control; 
Ip67 rating waterproof;
4-way roller fairlead; 
Lifetime mechanical and 5-year electrical warranty.
The Smittybilt 97495 XRC is a robust, powerful, reliable performance, weather-resistant, and affordable price high-quality, hugely popular electric trailer winch among worldwide users for easily winching or pulling up the heavy load, cars, or trucks even in rain or mud, or shallow waters.  
This high-capacity winch has a 6.6hp amphibious motor with 9500lbs of load capacity, which is powerful enough to do heavy-duty operations. Ip67 standard waterproof rating with a state-of-the-art 5000 amp solenoid, 4-way roller fairlead, and three-stage planetary gear train system makes it ideal for all-terrain winching.
Pros
Fully weatherproof;
Durable and well-built;
9,500 lbs. pull capacity easily fit your need and purpose;
Comes with all the required wiring installation you need to install the winch; 
Safe distance and ease-of-use operations have a 5/16″ wire rope and remote control.
Cons
---
6. WARN (89120) ZEON 12 Multi-Mount Trailer Winch
12000-pound pulling capacity;
The USA-made;
Synthetic rope;
Stainless steel fasteners and clutch;
Roller fairlead;
Convertible control pack;
Ip68 winch sealing;
Durable satin-black powder-coated aluminum winch drum.
Another product from the reputed brand WRAN Company is Warns (89120) ZEON 12 multi-mount trailer winch. This 12000-pound new warn ZEON winch is advanced, capable, and reliable enough with its newly designed planetary gear train and series-wound motor to tackle four-wheel-drive vehicles, utility vehicles, or any heavy recovery scenarios of off-road vehicles.
Satin-black cast-aluminum finish, stainless steel fasteners, clutch, and improved muck-busting sealing make it completely corrosion-resistant.
Warn zeon12 has a convertible control pack, which can be mounted to the control pack separately or attached by distributing the vehicle's weight in various winch mounting options and looks. A large diameter winch aluminum drum and integrated rope anchor point not only protect the rope from damage without adding too much weight but also gives an easy rope replacement.
Pros
Corrosion-resistant;
Durable and versatile;
High-quality, reliable and robust;
Installation instructions make installation easy;
Bolt-on mounting makes a secure mount on any vehicle;
Distributes weight through the vehicle's frame to prevent damage to the car.
Cons
---
7. Superwinch (1595200) Tiger Shark Car Trailer Winch
9,500-pound pulls capacity;
Weather-sealed 5.2 HP motor and solenoid; 
12 feet rubber hand-held remote;
Ultra-tough 3-stage and 4-stage planetary gearbox;
Heavy-duty stainless steel roller fairlead, tie bars, and hardware;
Another sturdy, robust, durable, high-quality product from Superwinch is Superwinch (1595200) tiger shark car trailer winch. The 9,500-pound power with 3 stages and 4-stage speed control planetary gear system makes this winch perfect for smoother operation on small vehicles.
Stainless steel's unique design, ergonomically designed free-spool control, and weather-sealed features make it not only ultra-reliable, easy-to-use operation, and long-lasting than regular winches but also reduces damage from rain, dust, and snow.
Pros
Easy to grip and operate;
Rust resistance;
Easy to install;
Lightweight but durable winch;
High-quality stainless steel design;
Comfortable and ergonomic free-spool lever makes free spooling easy;
Weather resistance makes it built to withstand rain, snow, wind, and dust.
Cons
Not suitable for heavy use.
---
8. WARN (87800) M8000-S Series 12V Electric Winch
8,000 lb. towing capacity;
3/8″ synthetic rope;
4.8-hp series-wound high-speed motor;
3-stage planetary gear train for high performance;
Automatic brake;
72 inches color coated lead;
Steel roller fairlead;
Ballistic nylon sliding sleeve.
8000-pound pull capacity, 3-stage gearbox, and 100 feet long warn spydura heavy-duty synthetic rope with polished aluminum hawse fairlead and roller fairlead make Warn (87800) m8000-s series 12v electric winch, super useful for most jeeps or other smaller off-road vehicles to give fast line speed and strong pull in perfect alignment. 
A relatively low weight-profile design and separate control box not only allow for a wide range of mounting options but also makes it ideal for SUVs, jeeps, trucks, or 4×4. It also features an automatic brake and a 12-foot lead rubberized pistol-grip remote control handle for giving an ergonomic and comfortable grip to deal with the scenarios smartly.
Pros
Heavy-duty and high quality make it robust and durable;
Abrasion and wear resistance;
Easy installation;
Weather and mud-resistant pistol-grip remote control; 
Separate control box for multiple mounting options;
Series-wound, high-speed gives a powerful speed line for strong pulls and substantial recovery.
Cons
Costly than others;
The rope quality is poor.
---
9. WARN 103252 VR EVO 10 Electric Winch with Steel Cable Wire
Capacity: 10,000 lbs;
2-in-1 Remote;
Waterproof construction;
Strength and durability.
Warn is the name where you can never be wrong. Their products Warn 103252 series 12-volt electric winch is one of the high-quality, sturdy, quite versatile, and easy-to-control car trailer winches for most jeeps or other off-road vehicles. The powerful motor series high-torque no-load retrieval line speed sound motor, 8000, 10000, and 12000 lbs maximum pulling capacity, is perfect for handling almost any winching situation.
This winch is a perfect choice for full-size rigs and more massive recovery situations. It has a roller fairlead, free-spool clutch, battery cables, and lead remote control to use and activate your winch from a safe distance.
Pros
Reliable, proven quality designs
Very easy to install
Provides no-load fastest line speed
Superior brake system offers a lot of control
3-stage planetary gear train for smooth, reliable, operation;
Comes with most of the hardware winching gear.
Cons
---
10. Superwinch (1140232) 12V 4000SR Electric and Portable Car Trailer Winch
4,000 lbs. of pulling capacity;
Synthetic rope; 
12-foot handheld remote;
4-way roller fairlead;
Mounted rocker handlebar switch;
10-foot quick-connect power cord.
Another recommendation from Superwinch Company, which you will love without looking any further, is Superwinch (1140232) 12v 4000sr electric and portable car trailer winch. 4,000 lbs incredible pulling power, 4-way roller fairlead, a mounting plate, 16,000-pound pulley block, and a sealed low amperage lasting magnet motor for ATV make it extremely convenient to use.
It offers you a smoother experience by using its multiple accessories like pulley blocks, straps, heavy-duty gloves, d-shackles, etc. come to it free. 
As it comes with a durable box so you can effortlessly take this completely portable winch with you. This advanced and unique winch system requires no installation. Right from the facility, with its steel or synthetic rope, you can use it to winch your 4-wheel drive vehicle onto a trailer or to get your ATV or snowmobile unstuck when you are in remote locations. It also helps load and unload your boat or move heavy debris or work materials closer to where you need them.
Pros
Simple installation;
Easy to handle;
Convenient to store and carry;
Durable storage and carrying box;
Comes with self-recovery winching gear;
Permanently mounted winch mount on trailer; 
A quick connect cord with alligator clips gives easy access to a battery power source.
Cons
---
Final Note
Here, in this article, we've focused on the top 10 car trailer winches on the market. But choosing a good winch, you'll need to be thinking about plenty of things. 
After a thorough discussion on reading our review, we are sure that we reviewed any of these trailer winches and will never fail you for any type of application in any situation. Now it's time for you to find a quality model that will be easy for you.
You Might Also Like: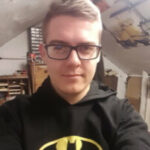 Hi, I am responsible for the 'Homeowners Power Solutions' category. My name is Liam Jaxon and a licensed technician with 7 years of experience in vehicle batteries, electrical gadgets, and home appliances. My working experience in different residential & light commercial electrical sectors and the automobile industry helped to acquire vast knowledge in this industry.