Gone are the days when people leave their garages studded with unused items, painting canisters, and worn-out furniture. Besides parking your car, you can now use your garage space as a DIY workshop perfectly lighted, insulated, and smartly decorated.
If so, you have to keep your garage season-ready – well-ventilated for all seasons, airflow optimized in summer, and above all properly heated up in winter. You will never stop working in the biting cold but you can't work when it is chilling cold and go shivering.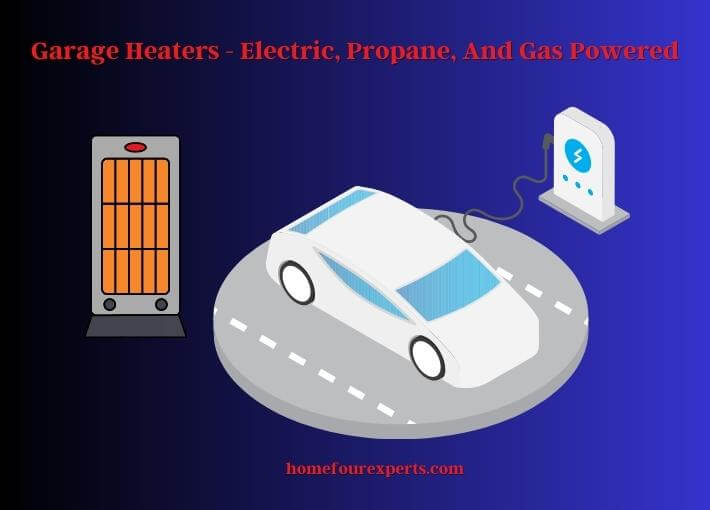 To keep sufficiently cozy in the cold month of the year, a heater in your garage or workshop is the most convenient option. But you need the best garage heater that will serve your purpose. And installing the right one entails many critical conditions for which you may not have the time or scope. What about a fun-read article presenting some great garage heaters in the industry along with the reasoning why they are the superior options to the myriads that render the power solution stores stuffed?
We have made the longest story short for you by clarifying the crucial factors to the point and hunting down the 10 most efficient garage heaters. You can go for any of the recommendations without even digging through this article. But to have peace of mind, go through this review guide to come out clearly about the buying factors and to stop just by the suitable heater for your garage. 
Perfect Heater That Can Warm Your Garage, Workshop & Freestanding Shop
Let us at the very outset have a grasp of what a heater machine is. A machine is an energy-run electronic tool that transforms electric or gas energy into heat and heats up the surrounding. It can heat up to various capacities depending on your need. And your need will be determined mainly by the three factors. They include the area of the garage or workshop you want a heater for, the energy or power source available in that particular location, and the budget.
To go clear on these three factors, you require to learn about the types of garage heaters. Garage heaters are available in three following variations primarily depending on the manner they heat up the air, the amount of hot air they blow out, and the time they take in the process.
Fan-forced Garage Heaters
This is robust of the two types of garage heaters. It sucks in the garage air by the pull of the fan and the drawn-in air passes over the heating components of the inner mechanism. The air gets heated up by the time it crosses over the heating element and then again the fan pushes the warm air out in a massive and swift flow.
This air disperses across the garage very rapidly and provides the people, pets, and tools inside the garage with the needed coziness. When you need to heat up a larger space, a fan-forced type heater is second to none.
Infrared/ Radiant Garage Heaters
This type of heater is comparatively milder than the two. In this case, cold air enters the heater through the bottom and passes through the coils and the machine produces heat. That heat finds its way out through the upper outlet.
Very identical heating process to this type is the electric stove heating. In both cases, heat radiates and so this kind of electric warming up is called the infrared or radiant heating process. Unlike the swift airflow of the fan-forced heater, that type of heater blow hot air slower and the heat reaches only the closer object and surrounding. But this heat carries a more intense and durable temperature than the earlier. A garage of smaller orientation and space suits that type of heater.
Energy/ Power Options of Garage Heater
The garage heater runs either electric power or natural gas and propane liquid energy.
Electric Garage Heaters
The very name is self-interpreting. Electric garage heaters are run by an electric power supply and provide infrared or radiant heating. It doesn't give an instant blow of hot air but it ensures ceaseless highly-heated air.
They are more convenient to run than their counterparts along with being cheap and easy to install.  But they are superior to gas-run heaters by the quality of upgraded heater-friendly features. Most electric garage heaters come with an auto-turn-off switch and several temperature settings.
Natural Gas run Garage Heaters
Natural Gas Garage Heater is the most popular and cost-effective warm-up tool. For two grave causes, natural gas heaters are a preferable heating option – extended duration and space of heating.
Natural gas being the cheaper fuel option, you can heat up your larger space garage for longer than you can do with its counterpart. Moreover, this kind of heating unit boosts your garage with faster and more efficient heating. But you have to get a gas line connected to your home for that and keep careful of any combustive object.
Propane Garage Heaters
You don't need to go for an electric garage heater alternative in absence of a gas line connection in your home. You can opt for propane as an alternative fuel for your workshop heater. It is easier to make happen as you just have to buy a propane gas cylinder or bottle available in the market.
Co-relation Between Heat Output and Garage Size
Heat output is measured in BUT for a natural gas-run garage hater and in Wattage for an electric heater. And in either case, the size of the garage defines the heat output capacity of the heater. Below you go with a gross estimate of both propane liquid run and electricity run garage heater.
If you want to have cozy comfort in your 250 sq. ft garage, you will need a heater that can generate 4000 to 9000 BTU of heat. A double the said size of garage heater – 500sq. ft to 600sq. it – will require no less than 25000 BTU of heat outage. And an even larger garage of 1000 sq. ft needs a heater that can deliver heat outage of 35000-60000 BTU.
On the other hand, if you opt for an electric heater for smaller garages, you can enjoy fast and permanent warmth in your workshop and garage. 1500 plus is the gross level of heat output for a garage up to 150 sq ft. a garage-sized 2500 sq. ft. can go for 2500 plus watts of heat outage. And garages up to 500 sq. ft will need 4000 to 5000 watts of heat outage.
These are the general guidelines you should follow and keep in mind that these guidelines may change depending on the height, insulation, and intensity of coldness of the season and the climatic zone you are living in. To know the thermal output of the heater, you need to take a look at the outer label of the product or the stats inscribed on the body of the heater. 
Is Your Garage Ready to Install a Heater?
The garage being an ideal sanctuary for workaholics free from household distractions, it is the most suitable place, situated closest to the home, for woodworkers, hobbyists, and pastime mechanics.
But the traditional electrical wiring outlet may not suffice to support the power backing a heater needs to the least. Because typical wiring is intended for the household utility which is able to pack up to 120voltage varieties while this much power outage is minimal even for the smaller garage heater installation.
The smart move would be to arrange a professional check of the wiring support your garage already shares. Whenever you will go above the basic heater unit, your garage must be compatible with 240 voltage power outage. Otherwise, your power supply circuit may crash leading to the most inconvenient electrical trouble that includes minimum electronic damage and human casualties to the max.
If you go for a gas-run garage heater, you need a professional gas line setup that encompasses piping and venting. If you shun the necessity of a portable heater and want a fixed setting, you can go for the hardwired heaters. This will save you wiring costs but the power support should be the same. 
Features are the Benefits
The garage size is the most crucial factor to select the right garage heater and so you must consider the feature that varies with the type of heating appliance and installation location.
If garage space is also considered alongside the requirement of a heating unit, two factors are very urgent to contemplate – an infrared-type garage heater and a wall or ceiling to be the convenient location. In this case, the appliance should come with mounting brackets or clamping hooks. And for a larger garage, you will certainly go for the fan-forced type that you can and should set up in the colder corner of the garage with a lengthy outlet chord.
Having cleared this custom feature, now you need to know the must-have features of a heater. And they are:
Temperature Control
Garage temperature varies with seasons and the time of the day. To reap the utmost benefits of this reality, you should look for a thermostat-enabled heater. This is actually an adjustable feature that offers different temperature settings and you can select one matching the ideal temperature of the place.
Adjustable Louvers
Adjustable louvers are a mechanism to direct the heat flow to the chosen object or location to heat up. This feature of a heater facilitates you by heating quickly and economically. If you work on a certain part of a garage, you can just heat up that particular space-saving time, and utility cost, and enhance the lifespan of the unit. Abuse and overuse can cause unexpected early damage to the electronics unit.
Features Addressing Safety Concerns
Electronics mishaps occur for three common reasons – overheating, knocking over, and accidental burns. These three dangers imminent concerning a garage heater are most ably addressed by three smart features. They include overheating prevention turn-off, tip-over switch, and cool-touch. 
Overheat Protection
Any electronics may go overheated if and when run for a prolonged period of time and rates. This overheating concern multiplies so far as any heater is concerned. That is why manufacturers introduce an upgraded feature to their latest version. This is a function or program to turn the heater off if and when the unit is heated to the limit. Thus how it prevents partial or full damage to the components of the heating unit and the human or property casualty.
Tip-over Switch
A garage heater runs the risk of knocking over as the workshop is a busy workspace. Therefore the manufacturer designed and engineered the latest version of their heaters with a tip-over switch that shuts the heater off at a jerk or knocks it over.
Cool Touch Portion
This is another clever design to endow the heater with a certain space where it remains touchable and cool. Running at a higher voltage, the unit remains too hot. So a part of the heater should be touchable and cool to shift it to a convenient place. The freestanding or portable heaters come out with that feature.
Pre-installation Doable
Having wiring, venting, and proper voltage ensured, the last thing to accomplish with due attention is the type associated positioning of different heating units. In this regard too, the garage size will determine the type of heater and the type will resolve the location and process of installing the warmth giver.
Fan-forced Air Heater Position
It is made clear several times that a fan-forced heater is crucial for maximum and balanced heat distribution. So you should position the heater in the coldest corner of the garage turning its direction to the center of the room. And you should be careful enough not to put it close to the wall and heaters should avoid combustible surroundings.
Infrared and Radiant Heaters
Infrared heaters are convenient and the first choice of small garage owners as they are tinier garage spaces, workshops, or freestanding shops. But merely a certain model preference will not do in this connection rather the dimensions of the garage will play a significant role here.
The infrared heater may mount on a wall or to a ceiling but two things are crucial in this regard. For an overhead installation, the ceiling should at least be 7″ high from the floor and in case of wall mounting the location should be 72 inches away from other electronics or combustible materials.
Portable Garage Heaters
For portable garage heaters, the convenient sitting position of a heater should be the location where it is less likely to knock over or fall off. In this case, too, the minimum distance from the combustible materials and appliances should be maintained.
Post-installation Doable
The post-installation requirements are maintenance and insulation enhancement if fast heat loss is traced. Maintenance primarily stands for cleaning and keeping away from water. If you find that a suitable option acts unable to trap the heat for longer, insulation measures should be emphasized then. 
View Our Top 10 Garage Heaters
1. NewAir Portable Propane Forced Air Heater
This propane garage heater offers a rundown of some excellent features – a portable infrared or radiant heater, G56 capacity to heat up 800 sq ft garage space well.
The manufacturer tells of it being efficient both as an indoor and outdoor garage heater. But they scarcely refer to the living room as indoor rather mean it to be a heater for a garage, cabin, and tent. Being an infrared heater, it is a convenient option to heat smaller areas effectively and economically. It will save energy costs by heating intended objects and areas to last long with cozy comfort. 
You can heat up the tinier space within a short span of time and you can let it release its warmth for a long if need be without any trepidation. Surprisingly enough, it entails no overheating danger as it is featured with the auto turn off the system if the heating up crosses the stipulated limit.
The safety is further enhanced by the auto turn-off tip-over technology. It refers to the built-in mechanism that will let it go off in case of a drop or knock-over. This extraordinary sensor will come to the rescue when the heater feels stuffy with the over-consumption of oxygen. 
Pros
Rugged, portable design;
Easy-to-use temperature control;
Largest coverage area.
ConsNot fit a standard plug.
---
2. NewAir NGH160GA00 Electric Portable Garage Heater
The NewAir portable ceramic 120v electric garage heater is rigid with a rough shell that can withstand extreme conditions in any work.
 It is featured with temperature settings that allow you to blow the minimum or maximum heat flow and turn it off if need be. And it weighs as light as 5.94 pounds.
It declares that a garage of 160 sq ft can have a cozy atmosphere at the most rapid possible time. It can heat up even the largest of the space in an incredibly short time.
It has an internal controller and programmed shut-off function that prevents overheating. The exterior housing is similarly designed to be cool to the touch, with no open doors locked for accessory use.
Being a fan-forced heater, you don't need to think of space or object heating now as the robust fan will force a large chunk of hot air to blow out to spread heat the entire garage over. It can be warming support for you even when you require heating up agricultural buildings and factory workspaces as it runs the longest and delivers the best. 
Besides the powerful hot blower, it features a tip-over switch that will protect the heater from a sudden knock-over which is very common in a compact workspace.
Pros
A large garage heating unit;
A mine of power;
Robust and compact;
Heavy-duty spot heater for garages;
Come with a carry handle.
Cons
---
3. Newair Portable Electric Garage Heater with Adjustable Tilt Head 
The NewAir versatile garage heater is ready to solve the case directly, take it out and plug it into any standard 120V power source. Working for your comfort, this garage warmer comes with a simple hold handle, stable and durable feet, a customizable diagonal head, and a lightweight form that can give you extra warmth anywhere in your corporate or work site.
This is worked with solid treated steel curls, a great warming arrangement that endures residue, flotsam, jetsam, and mold, and can keep going against long-haul use in rough work areas. The simple stream wind section productively coordinates fan-constrained air through the warming curls, sending equitably warmed floods of hot air into your carport or work area. With 116 CFM of fan-constrained power, this expert spot warmer sneaks up suddenly in regions that are up to 170 sq. feet of room.
The high-temperature security highlight eliminates the danger of overheating for the inward feeling of harmony while you work in your carport, outbuilding, or studio. Cool-contact lodging allows you to move your own spot warmer effortlessly and without the danger of incidental consumption, even after it has been completely worked on high hotness.
Pros
A dedicated radiant heater;
Easy to operate and install;
Smart safety features;
Durable construction built to last in tough conditions.
Cons
No noticeable difficulty.
---
4. FUH54 240-volt Fahrenheat Electric Garage Heater
This is a high voltage 2500-5000 watt garage heater equivalent to gas run heaters that can give nearly 17000 BTU/h. This is a massive heat capacity to heat up 500 sq ft of a garage or a 2-car garage that is able to raise the room temperature up to 135 degrees Fahrenheit.
Not a matter of wonder at all,  Amazon customer reviews rate this heater 4.5 out of 5 which is a clear indication that more than 90% of customers opine in its favor. For these marvelous numbers, it claims an exclusive price much higher than other heating units. But the beneficial features are the trade-off in this case.
It offers a sturdy look made of top-grade industrial materials that will help fight and survive rough and harsh surroundings. Therefore, a garage with a harsh environment may opt for this unit with peace of mind.
But you cannot mount this massive unit against a wall or overhead because of its sturdy size and weight. This is the same reason you cannot shift it easily to other locations.  It is a lesser job for Fahrenheit FUH54 to heat up a garage of any size and this astounding heat capacity is a super match for industrial use.
The heavy-duty heating needed to decorate and repair an industrial setup, extreme heating of any large room to get rid of pest insects, and repairing and re-installing the disjointed ceiling of a storeroom are stand-out abilities that shout aloud.
This is the electrical garage heater that you can use for any heavy-weight setup requiring an upscale heating unit. The bulk price is just the makeup of the grave warming service it offers. 
Needless to mention the safety features that will protect the heater from damage caused by overheating, knock over, and drop-off.
Pros
A superb value for the price of money;
A small and medium-sized heating unit;
Default ceiling mount bracket;
Sturdy construction;
Saves your space.
Cons
Complicated installation;
Requires additional thermostat.
---
5. RCP402S Cadet Best Portable Heater for Garage 
After VonHaus Electric Infrared Heater, we are going to another electricity-powered garage heater – RCP402S Cadet Space Heater. But this is a 4000-watt capacity heater to heat up to 600 sq ft garage space. It is a fan-forced garage heater enjoying compatibility with thermostat temperature adjustment. This sturdy electric heater comes with a 20-gauge steel structure. This solid steel construction with a powder coat accent makes it corrosion free and a durable heating unit.
This robust heater will overload the traditional circuit as it requires a 20 amp 240v to act. RCP402S Cadet features two positions – wall mounting with the mounting bracket and a freestanding with the 6 inches long chord outlet. These are the root features and number statements of the RCP402S Cadet Heater.
The benefits are obviously huge with the said features. Fan-forced heat flow will warm your massive garage air within a very short while. So you can create cozy working comfort in the entire garage over. And funnily enough, you can alter the heat flow as per the heat requirement of your workshop space with a shift from the fan-only mode to the thermostat mode.
The overheating concern is duly addressed by the built-in high-temperature safety. This safety feature is a must with a heater of any orientation to stop reaching the optimum level that turns the heater off when the heat reaches the max level.
To sum up, it offers a durable construction to last longer, two heating-up modes, robust heat outage, auto turns off safety method, a dual position to heat up max and custom heat, and a compact and lightweight design.  What more do you want from any heater?
Pros
Dual heat settings;
Dual installing orientations – freestanding or wall-mounted;
Auto temperature maneuverability;
Compact and lightweight;
Ideal for mid-size garages or workshops;
Overheating Prevention;
Sturdy steel construction.
Cons
 Not suitable for large settings;
High price tag;
No carry-handle.
---
6. Cozy Products CL Cozy Legs Flat Panel Radiant Desk Heater
Cozy Legs Flat Panel Radiant Desk Heater is surprisingly an eco-friendly unit despite being an electric heater. It is because the ceramic panel does not burn oxygen. On top of that, it produces more heat but burns less energy and causes zero sound. That is the convenience of a ceramic panel electric garage heater.
The minimal heat production of 150 watts is also responsible for the eco-friendly facility and zero odor. The low wattage heat capacity makes it a heating option for a bedroom or office room beside a garage heater. It radiates enough heat to warm the objects of a garage and the heated objects disperse heat across the room.
VonHaus electric garage heater offers built-in overheating prevention that allows the heater to go off when overheated and nearly cross the limit. But it lacks a thermostat heat adjustment and so the heater has to go for an optional but compatible thermostat setting. Users have complimented this additional thermostat to be an added convenience.
It has so many stands out features and including soundless working and odorless heating, versatile use as a fit heating unit for different locations, infrared heating radiate, earth-friendly with zero oxygen burning. This ceramic electric heater comes in only white color but you can paint your way. But care should be taken as to choose the best quality paint or not to paint at all.
Pros
Environment-friendly garage heating unit;
Ceramic Space heater;
Odorless and Zero sound heater;
Can be painted as a wish;
Thermostat, Auto Cut Off, and Overheating Preventive.
Cons
Too small to be a large setup.
---
7. Electric Infrared Space Flat Panel Heater with Remote Control
The Electric Infrared radiator can reach up to 1500W, making a warm and comfortable private space for you. It is conservative and versatile, with a retro wooden shape, and is generally utilized in different spots: room, lounge,  office, eating region, and so on
Utilizing progressive infrared warming innovations, it is cool. Three modes there are ECO, 750W, and 1500W. ECO mode is low-carbon and energy-efficient. Contrast and different radiators equip you with more warmth, yet the extra cash sets you apart.
Furnished with a controller and as long as 12 hours of the clock. Set a clock prior to hitting the sack or prior to going out, and it will naturally switch off when the opportunity arrives. The controller carries accommodation to your life, permitting you to control it as you wish.
This is an ideal decision whether to use it as a gift to someone other than yourself or to your family members and friends. It can go through a warm and fancy winter with you and your loved ones.
Pros
A value provider against the price;
Overheating Prevention;
Heat up in 3s;
Quiet operation;
Perfect for anywhere;
Control as you like.
Cons
---
8. Dimplex DGWH4031 4000-Watt Garage/Workshop Heater
Let's at the very outset have an overview of the excellent numbers DGWH4031 presents. The robust 240 volt of input power and 4000 watts of heat capacity, and 11*7.3*9 inches product dimension provides the total heat solution of a large size garage, workshop, and storage setup.
The massive workspace will keep heated up from 7-25 degree Celsius making the coziest working environment even in the biting cold. The 6 feet long power chord is a great heating convenience as you can shift it to the chosen location to enjoy direct and rapid heat. The Dimplex is housed in a corrosion-preventive steel structure with a powder-coated accent.
The innovative thermostat setting allows the DGWH4031 to adjust the heating performance with the prevailing room temperature. This will save you money and work time by burning power to the limit of your necessity. It will contribute to the lifespan of the heater too. The stainless steel framing gives the garage warmer a tough and rugged exterior to withstand the wear and abuse of the workspace.
It is a double-edged sword as it comes with both a lengthy connection cord and mounting brackets. The chord lets you place the heater in a convenient location and the mounting facility allows you to set it up on a wall or overhead ceiling saving you huge space.
Dimplex is featured with an auto turn-off mechanism that saves the heating unit and the garage from overheating mishaps. It will turn off the moment the temperature reaches a certain rise.
So you should go for Dimplex for its superior quality and premium construction, innovative features that enhance heater life, fan-forced airflow, and fan delay ensuring high performance and energy saving.   
Pros
Sturdy-built stainless-steel element;
Easy to assemble and operate the facility;
Auto shut-off overheating prevention increases heating life;
thermostat heat adjustment;
Rotating louver to blow hot air in the chosen direction;
Permanent and custom installment;
Free from combustion and dangerous carbon monoxide.
Cons
   Not suitable for larger spaces.
---
9. NewAir G73 Best Electric Garage Heater
The sturdy construction, temperature control thermostat, overheating protection, and auto shut-off safety setting are all industry-grade features. You can heat up any small or medium garage up to 750 sq ft. On top of these said features, it comes with a hardwired outlet facility.
The robust stainless steel construction is backed by the baked powder coat finish enabling it to last more than the regular lifespan. The rusty and dusty garage surrounding will be defeated dearly against the build of the NewAir G73 Heater.
It will drive coldness bit by bit out of the garage and fill the inner garage space with cozy comfort. And the thermostat setting will save energy costs by freeing you from running the heater longer for the maximum heat flow. The thermostat setting will help you get the needed heat outage by checking the existing temperature of the room.
Moreover, the auto turn-off mechanism is an efficient guard against heating up danger. It stops the heater when it gets overheated. Thus the thermostat backed by the auto turn-off facility will let you enjoy the cold replacement with peace of mind.
You need a professional installer to ensure the hardwired outlet is set properly. The hardwired setting will relieve you of the maintenance cost for longer and also keep you free from dangers. With NewAir installed in your garage, you can rest assured now to keep heating up against many winter arrivals and stays.
Pros
Perfect value for the price of money;
Overheating protection;
Thermostat setting;
Sturdy construction;
Hardwired outlet.
Cons
---
10. DR-998 Garage Heater Dr. Infrared Heater
Dr. Infrared DR-988 Best Electric Garage Heater offers two voltage options, dual heat blow, and can raise temperature 45-95 degrees F. along with those spectacular heater stats. Dr. Infrared comes equipped with thermostat temperature control and overheats turn-off prevention. All these features are enough to keep the heat totally out of a 600 sq ft garage or workshop.
You can run this heating unit with two power inputs – 208V and 240V. This dual power input provides two heat outputs – 4800/5600 watts capable of warming up medium garage, workshop, office room, and church. 
This electric heat output is equal to 19000 BTU/hr a sufficient heat outflow to heat up warehouses, hospitals, and shops. The garage temperature will rise up to 95 degrees F depending on your need as you can control the heat flow with the thermostat setting. It lets you control the heater to release minimum to maximum heat. And the auto cut-off protection switches the heating up off when the heat tends to cross the limit.
Being infrared, it also features a fan that blows huge hot air and has enabled it to use as an industrial setup. The sturdy stainless steel build heroically fights industrial and garage abuse. It has all the dedicated features to let you go warmed up for numerous winters to come.
Pros
A total value for the hefty price;
Dual power voltage settings;
Two heat outflows;
Thermostat technology support;
Overheating Protected.
Cons
Only for the tiny garage.
---
How to Choose the Best Garage Heater for You?
It is a worn-out idea now to cut your work schedule down when the chilly months are creeping in. You can create a comfy work atmosphere in your office, workshop, or garage by picking the right garage heater. The most crucial and foremost considerations are your garage space, heater type, safety, smart features, and after-purchase maintenance.
You cannot increase your garage space but you can determine what capacity heater you need. Measure your workspace in sq. ft and multiply the total space by 10. Thus you will find the capacity in wattage and multiply the wattage by 3.41214 to get the capacity in British thermal unit BTU/hr.
Having determined the required heat capacity, now it's time to decide what type of heater you will opt for. If you have a gas line connection in your house, it is advisable to install the natural gas type for the larger garage. You have to spend on venting and piping in this case.
Gas-run garage heaters are pricier than their counterparts but they save you money with low maintenance costs. You can opt for a propane liquid garage heater even without a natural gas fuel source. This will require you to buy a cylinder or bottle connected to the heater with a chord.
You can go for the cheaper heating arrangement of the electric heater – available both in infrared type and fan-forced type. You can opt for an electric heater both for smaller or larger garages. The radiant or infrared type is for smaller or medium garages and the forced air type is for the larger size garage. Electric garage heaters will cost moderate installation but they will produce more utility costs in the long run.
One factor is up to your preference whether you take the portable and freestanding one or the mounting bracket one that you can set overhead or on the wall.
Whatever fuel type and mechanism you prefer, the safety measures must be ensured in either case. Any electronics runs the risk of burning resulting from short-circuiting, knocking over, or overheating. Now the upgrade heater for any orientation comes with safety issues sufficiently addressed.
So far as the pricing is concerned; you can have heaters at a cheap, moderate, and exclusive price. But the cheaper version of garage heaters too will fight the coldness creating workable comfort for you to work in your garage or workshop.
All the factors covered by now are basics that your garage heater must be with to solve the main concern but a sturdy stainless steel built, lengthy connecting chord, carry handle, and mounting brackets are the things that will provide you maneuverability, durability, and quality service.
FAQs
What Fuel Type if Safer?
An electric fuel-type heater is considered to be the safer option. As the propane liquid or natural gas type involves the risk of combustion.
How Do I Determine a Garage Thermal Requirement?
This query is properly addressed in the "how to choose the best" section.
Is There Any Risk Entailed in Changing Thermostat Setting?
You can change the setting of a default thermostat or attach a new thermostat. But in either case, you should consult a certified electrician otherwise novice handling can cost you the warranty.
When Should I Go for a Portable Heater?
It is self-explanatory. You should go for a portable type garage heater when you are opting for a propane-run garage heater.  As the power source here is a freestanding bottle or cylinder, you should go portable in this regard rather than wall or ceiling mounting. The power source is not fixed here.
Conclusion
Now that you are completely aware of everything that to look for, you should ransack the web to analyze the wide variety of units to reach the best garage heater that suits your demands.
But whatever attention and budget you invest in buying a garage heater, everything will go in vain if the garage is not or is partially insulated. The most powerful of the heaters may heat up your garage but a non-insulated garage will lose heat within no time. So before installing the most efficient heater for your garage, ensure the insulation of the area heats up most efficiently.
You Might Also Like: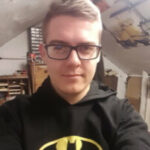 Hi, I am responsible for the 'Homeowners Power Solutions' category. My name is Liam Jaxon and a licensed technician with 7 years of experience in vehicle batteries, electrical gadgets, and home appliances. My working experience in different residential & light commercial electrical sectors and the automobile industry helped to acquire vast knowledge in this industry.