Hiking boots are timeless in terms of their versatility, design, comfort, and durability. These are highly expensive, but give unmatched comfort than any other shoes and are made to last for years. This is why proper attention should be paid while choosing hiking boots because we don't want anyone to spend on things they want to regret after receiving them.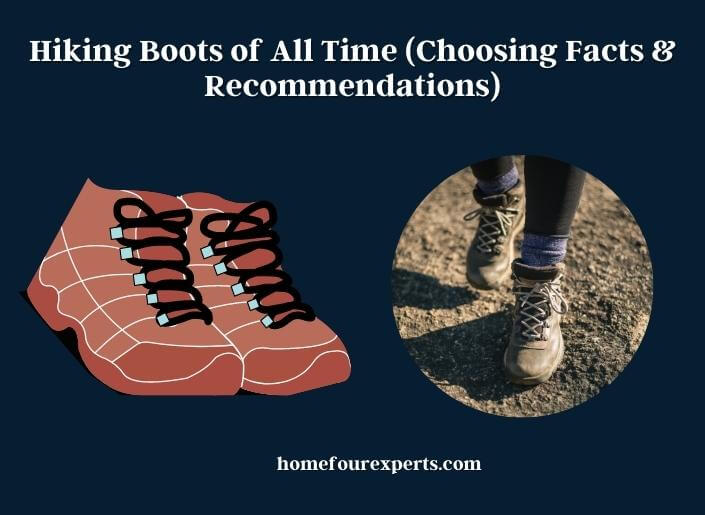 In this article, we have developed a list of 11 hiking boots of all time, and you can also wear them all around. We covered issues like finding the right size, important tips to follow before hiking while wearing those shoes, and a buying guide. All of these are done to help you find a pair of shoes that stay the trial of time.
Why Spend on Hiking Boots?
There are many uses for hiking boots. These are not exclusively used for hiking or trekking. Many people with different issues find it comfortable to wear regularly. People living in snowy regions also prefer to wear boots over any other shoes for warmth and comfort.
For a weekend stroll around the nearby mountain, going for an outing with friends, camping, backpacking, hunting, and anything that involves walking or a long time on the rough surface requires wearing protective hiking boots with better ground hold because no one wants to ruin their good time for not wearing appropriate shoes.
To answer the ultimate question, of why to spend on hiking boots, we need to consider the high price; hiking boots are not cheap. They are made comfortable, durable, better held on a slope or steep surface, shock-absorbent, and breathable. To make all these features available, the price rises.
When you are out on an expedition, ask yourself which one you want to sacrifice these qualities. You won't want to sacrifice any because all of these qualities are required for spending a long time in nature.
How to Find the Perfect Fit?
It is the trickiest part of choosing shoes. There are basically two categories of hiking boots. One is a narrow fit, for narrow feet and a snug fit. Another one is for wide feet and gives room at the toe box. You have to determine which category your feet fall in. If it is wide, go for the roomy boots. If it is too broad, you can fix it by wearing thick socks.
For narrow feet, go for shoes that run small. Those will keep the feet in place. You can always return the shoes and ask for a different size if they don't fit well. 
What Else to Consider Before Choosing Hiking Boots?
Fit
To get the best out of the hiking boots you want to wear for years, get the right pairs in terms of size and type. If it does not fit well, it won't deliver stability if offered. Look for a snug fit. For a wide fit, you can go a size higher for a narrow design. For narrow feet, go for a size down on a wide design. 
You can also use inserts if the arch support is not enough for you. Wearing socks of different thicknesses also works wonders if a pair is too loose or too tight. 
Weight
During mountaineering, even an ounce matters. Invest in the lightest shoes, but don't compromise the durability. The durability makes the boots last longer and is appropriately used. Usually, these are the priciest boots. In our list, you will find some hiking boots in an affordable range. Check those out, and your shopping will be regret-free.  
Ground Hold
No matter if you are a professional hiker or a beginner if you intend to use the boots for a long time, get a pair that offers a good grip on the ground. Say, you got a pair that is recommended for light hiking. If it starts raining in the middle of the hike and the boots fail to latch on the muddy ground, the experience will not be enjoyable.
Comfort
The more cushioned the insole is the better. It will save your feet from getting tired and bruised. It will also help you to concentrate on trekking or hunting; the boots will not come in between.
Weather Proof/Sweat Proof/WaterProof
To use all time, all seasons, and to fit all trends, invest in a breathable pair of boots. Otherwise, the boots will get warm and uncomfortable from sweat, and you only keep those away to wear during winter only. You can keep a pair of thin boots warm by wearing socks, but you can't beat the summer heat if it is not ventilated enough.
Tips to Follow Before Wearing New Boots Outdoors
Break-in
Before wearing a pair of hiking boots outside, you must spend a week or two wearing those shoes at home to break them in. Trust me, and it will save you from tons of blisters and other unexpected issues to face. Besides, this way you will get to know if the shoes are alright or if you need to replace them for defects or the wrong size.
Water Repellent Spray
All the hiking boots are claimed to be waterproof and they truly are. But using a water-repellent spray won't harm you. In fact, just like spraying the tent before leaving for camping, using a scotch guard on the shoes will lessen the hassle if it rains or snows. 
Wear Thick Socks
Sometimes, wearing one pair is not enough in cold weather. In those cases keep an extra pair of socks handy all the time. You don't know when you need those to save your life. 
Use Silicon Gel to Store
Before storing the shoes, clean and disinfect the boots properly, don't forget to use silicon gel packs inside the boots to keep them dry until the next season.
Our Recommended Top 11 Hiking Boots of All Time-
1. Salomon Men's X Ultra 3 Mid GTX Hiking Boot
For wide feet;
Made in USA or Imported
100% synthetic upper;
Rubber sole.
For serious trekking and hiking, I strongly recommend these boots from Salomon. This brand has gained its reliability over decades with its high-quality shoes. When it comes to this particular model, it has the perfect grip on the sole to make hiking on the rocky mountains irrespective of the season. 
Men who are confused about the toe room in hiking boots can really invest in this pair. These are meant explicitly for wide feet. The roominess in the shoes will give you the comfort you need for a day-long trail running or backpacking whilst the snug fit will keep you secured in place. The cushioning of the shoe cups in the heels is the right place to walk on rough surfaces without any impact.
Please note that the upper part of the boots is made of synthetic material. It can be really uncomfortable in highly humid weather. In that case, a pair of leather boots can be a better choice. 
Good side
Lightweight
Lasts long;
Extra durable, waterproof, mid-hiking boots;
Perfect grip.
Not so good side
---
2. Danner Women's Timeless Hiking Boot
Model: Mountain light cascade;
Made of 100% leather and hand-stitched;
These women's boots are now a hot cake in the market after seeing those in the movie 'Wild.' The leading character, Reese Weatherspoon, wore them, and ladies who love hiking boots instantly fell in love with them. And, why not? These are rustic yet feminine and beautiful and look great on anyone with any outfit. You really don't need to be a hiker to wear these; they go well with casual outfits as well.
Light cascade boots are made from grain textured leather material and are hand-stitched. These are the things that make it stand out from all other hiking boots in the market and raise the price twice. The long stunning red lace adds boldness and femininity to it. If you have a flexible budget, get these head-turners to add to your collection.
Good side 
Antique rugged look;
Timeless;
Roomy toe box;
High quality.
Not so good side
---
3. KEEN Men's Targhee-2 Mid Waterproof Hiking Boot
Leather and synthetic material;
Easy-on heel pull; 
Padded tongue and collar;
Breathable lining.
If you ask me which boots are suitable to wear all year round, synthetic or leather? I would say a combination of both. Have a look at this Targhee-2 pair. Its upper is made of synthetic material but has a pure leather lining to make these breathable. This unique combination makes this pair of hiking boots waterproof yet breathable.
The arch support is a little low in this model, and the toe box is relatively narrow. These are meant for the flatter and narrower feet of men who don't prefer unusually boxy hiking boots. If you need extra support on the arch, you can use a supportive insert. You are recommended to order a size bigger for wider feet than you need to check out the Targhee 2 model. This pair has higher arch support and a wider toe box. For a pair of comfortable and affordable hiking boots, these are unbeatable.
Good side 
Suitable for flat and narrow feet;
Affordable;
Color variety available;
Comfortable;
Good grip.
Not so good side
---
4. Under Armour Men's All-Season Boot for Hiking and Hauling 
Waterproof GORE-TEX membrane;
Weight: 13.02 oz.
For hauling big loads, wearing lightweight shoes is a prerequisite. Are you a big fan of hiking, hunting, and hauling? Then you must consider this ultra-light pair of hiking boots from Under Armour. The collective weight of these shoes is merely several ounces. You won't even feel that you are actually wearing boots. 
The identical GORE-TEX membrane of these boots makes them waterproof, and the quick-drying breathable textile on the upper part makes these a must-have to wear in snowy and rainy seasons. Unlike other hiking boots, all the layers of this boot are welded, not glued or stitched. So, it will definitely win the test of time. To make it lightweight, the materials used are somewhat thin. You need to wear two woolen socks to keep your feet warm in winter.
Good side 
Comfortable fit;
Waterproof;
Lightweight;
Not so good side
---
5. Foxelli Men's Hiking Boots Leather Hiking Boots for Men
Waterproof and breathable;
Lightweight;
Supreme comfort and outstanding cushioning;
Shock absorbent midsoles;
Flexible upper;
Durable construction for rugged use: toe caps/rubber bumpers, mudguards.
These shoes double as high-intensity workout shoes and hiking shoes. The makers made sure that your hiking becomes more beneficial for you by making your legs stronger with each stride and just exploring nature. The sole has an identical fluid form injected to get outstanding support that no other hiking shoes can provide. The fluid changes its position to where it needs to be to support your position.
Another thing you should consider before buying these boots is their low-lying sole. To get the most out of your leg muscles, the feet need to be closer to the ground. Besides, it keeps you closer to the ground, which gives you better balance and stability.
The overall construction of this model of hiking boots is far different from other conventional hiking boots. For an athlete, I support using these for light hiking as a form of sport. For hiking for the long term or going mountaineering, these are not the most comfortable ones. 
Good side 
Extra protection;
Waterproof;
High-quality slip-proof soles for supreme traction.
Not so good side
---
6. Oboz Men's Sawtooth-II Mid-Hiking Boot 
O FIT Insole;
Sawtooth midsole;
Sawtooth outsole.
Everything is designed to take care of the grip and stability you need for serious hiking, from the molded insole to the identical sawtooth midsole and outsole layers. The Oboz entirely patents the O-FIT insole, and it makes a big difference in terms of performance. The EVA insole is molded in the right ways to give perfect arch support, heel cushioning, and moisture-wicking. This insole will eliminate the need to use any insert we use in hiking boots.
Now, the 'Sawtooth' design is made by layering three separate sawtooth shape parts. It gives an unmatched grip on the ground and makes the boots last longer than other competitors. No need to worry about breathability. The entire upper is made of ventilated textiles so that the feet won't suffocate throughout camping, hiking, trekking, or hauling. 
Good side 
Well ventilated;
Comfortable for long-wearing
Excellent grip for hiking.
Not so good side
---
7. Columbia Kids' Newton Ridge Hiking Boot for Children Expedition
Made of leather and polyurethane
Thanks to Columbia Kids for making comfortable hiking boots available to small kids, teens, and young adults. A large number of people like to go camping with their families, including children. Why not get them to experience the most of it by wearing the right shoes just like the big ones do? On the other hand, the exschool and college's petitions and day outs can not be missed for not having the right pair of shoes.
Keeping all these in mind, children's hiking boots should be in your closet if you have kids at home. Columbia Kids makes this pair out of leather and polyurethane. The leather material gives the breathability of the boots and the polyurethane helps the boots clean easily. No need to worry about cleaning the messy boots of your hyperactive kids. 
Moreover, there are a large variety of colors and designs available for this model. Go check them out and give them as a present for the next birthday or Christmas of your beloved little ones. These shoes do not last very long, like adult boots. That should not be an issue because kids outgrow their wardrobes and shoes very fast!
Good side 
Size available for kids and teens;
Waterproof;
Light;
Easy to clean.
Not so good side
Not long-lasting for heavy use. 
---
8. Zamberlan 1996 Men's Leather Backpacking Boots
Model: VIOZ LUX GTX RR;
Two sets of laces are included.
Ever felt that the pack you are carrying on your pack is pulling you back when you are riding a steep mountain? Or is the pack pushing you forward when you are riding the slope of the mountain? The problem lies in the boots you are wearing, not the size or weight of your pack. Next time, get these backpacking boots from Zamberlan. It is designed solely for making backpacking an excursion. 
The sole is designed with wide rugs and pronounced rockers to make backpacking less stressful on a steep. On the other hand, a heel undercut and a TPU on the arch shift your center of gravity to the boots' middle point. While walking down a slope, you will no longer feel the 'push' by your pack. Revolutionary, isn't it?
No matter how perfect these boots seem, it is out of affordability for most people. People who hike more than twice a year should not leave their homes without these for their next trip. 
Good side 
Wide variety of color ranges;
High-quality leather;
Waterproof;
Not so good side
---
9. Propet Men's Ridge Walker Hiking Boot
Removable footbed;
Medicare-approved;
Available in black and chocolate color.
We know the struggle of people with wide feet. It is hard to find a good-looking pair of comfortable shoes for those feet. That is why we chose these boots from Propet. Propet is basically a shoemaker company that works on making different kinds of footwear for different medical conditions. These boots are no different.
The footbed of these shoes is made removable so that anyone can insert an orthotic insert and can use this boot as regular wear shoes. Because under the suede and mesh upper, there is a waterproof lining to keep moisture from entering the boots. In all seasons anyone can wear them worry-free. 
On the other hand, the footbed also prevents the feet from sweating, making the interior of the boots a comfortable bed for the feet to rest on, not a bed of sweat-led fungus. The rubber sole is the high-traction type, and a toe bumper guards the toe area. Altogether the construction makes this boot long-lasting. For hiking purposes, there is also a model available in a low-cut design. You can check that out too, for better comparison.
Good side 
Versatile boots; 
Suitable for people with medical conditions;
Ideal for wide feet;
Breathable.
Not so good side
---
10. Oboz Bridger Vent Mid B-Dry Men's Hiking Boot
Granite peak outsole;
B-DRY Waterproof.
Previously we reviewed the saw-tooth model of hiking boots from Oboz, and now we are elaborating on the prospects of granite peak outsole hiking boots. It is quite interesting that Oboz is always named after their hiking boots to different mountains around the continent and gives a distinct design on their soles.
However, the specialty of granite peak midsole and the outsole is, it gives better torsional stability. For this reason, the boots feel firm even after being feather-light. The granite peak outsole protects the entire boot to your feet from the rough terrain, rocks, and roots. EVA sculpted insoles are the common feature of Oboz hiking boots.
The insole is sculpted higher on the arch to provide better arch support, and it gets denser close to the heel area to cup the heels. There are EVA pods scattered around the insole to absorb shock better.
The B-Dry feature will keep water from entering the boots and ruining your hiking. It also drains sweat from the boots to keep the insole nice and fresh. 
Good side 
Comfortable;
Easy to clean;
Prevents sweat and moisture;
Shock absorbent.
Not so good side
---
11. Oboz Women's Bridger B-DRY Hiking Boot
Available in red, walnut, mahogany, and grey color;
Nubuck leather material;
Weighs 459 g.
For different physics, the center of gravity is different in women's bodies compared to men's. These women's hiking boots are designed to keep the balance and stronghold on the ground a woman must need on an uneven surface. For example, the EVA insole is molded and sculpted differently than any other hiking boot. Most women's hiking boots are designed to make those look good; only a handful of those are made functional.
Unlike other hiking boots, the high-density EVA on the insole holds the heel in place and gives it padding all around. The granite peat midsole and outsole support a woman's center of gravity's unique position with a pack on her back.
This pair of boots are available in four standard colors. Find yours among those to make hiking more comfortable.
Good side
Available in vibrant colors;
Fits well;
Sweatproof;
Water-resistant.
Not so good side
---
Others Solutions
What Are Hiking Boots Good for?
Hiking boots are a clear choice for rainy or snowy conditions because their high tops are often tucked under waterproof pants or gaiters to stay the moisture out. Hiking boots made from leather or GORE-TEX® are warmer also. You want to break into a new pair of hiking boots before you hit the trail.
Do Hiking Boots Make a Difference?
Hiking shoes are designed to be more resilient (about 800 miles or 9-18 months for many folks) than a trail runner but are usually a touch heavier due to the additional protection. They're also a touch stiffer than a trail runner. Overall the sturdiness, lighter weight, and protection offer the simplest balance for hikers.
Conclusion
Now you know the timeless and top-quality hiking shoes we can offer you. Just find the right size and you can also have a pair of boots that never disappoint you or leave your side when you need those.
You Might Also Like: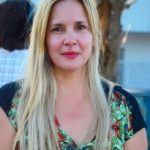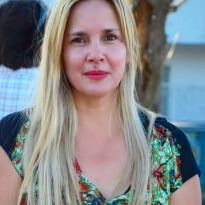 Guys, I am Camila Avery and I love to help my mom to do indoor & outdoor activities. As a lady, I have passed my time on gardening, home improvement, and personal or self-care. I have acquired some degrees in outdoor recreation, beauty, and hair care. It is not easy to work with top-level professional beauty experts. But, I got that opportunity and experimented with different hair extensions, hair colors, and cuts.