This article includes affiliate links, which means we may earn a commission if you make a purchase following our link. Please refer to our review guidelines.
A tent for full-time living all year round should have some features different from any other basic camp tent. People look for a spacious, weatherproof, and long-lasting tent to live in any season. In the humid season, the tent has to be well-ventilated and in winter, it has to be insulated. Meaning, the features we look for in a tent for long-term living change from person to person, depending on their needs and preferences.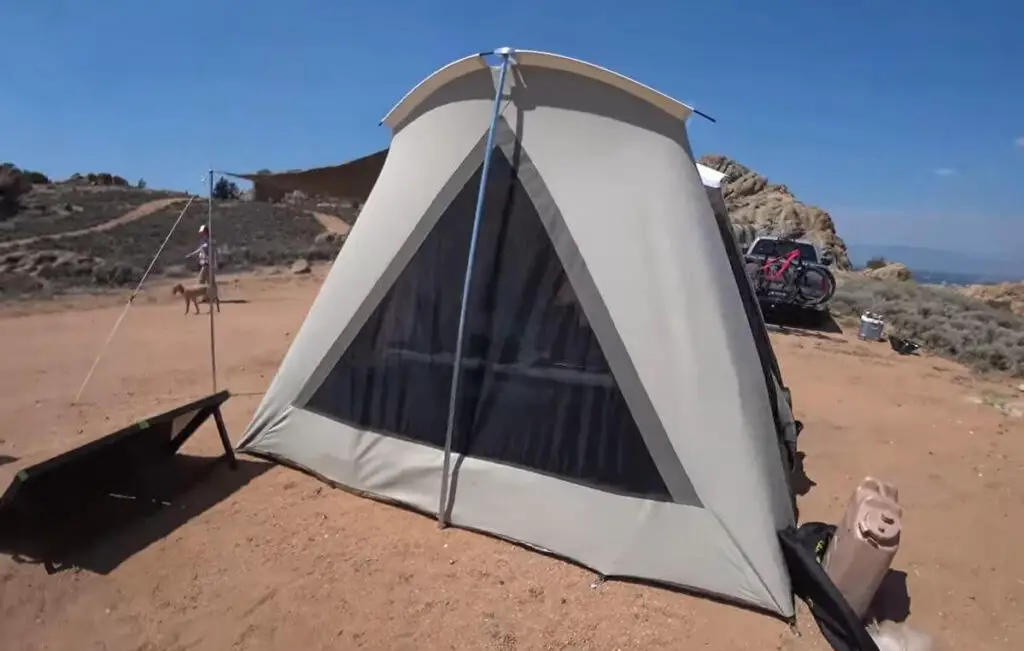 So, considering all the needs of respectable campers, we have incorporated the best quality tents to use in all seasons on our list. Here, you will find a tent that is specialized to use in hiking, and tents are best to live with the family. Take into consideration your priority and choose the tents you like.
How to Select a Tent for Full-Time Living
Camping Site
Tents give us the flexibility to choose any site to live in. a forest, the top of a mountain, or by a lake, where there is no establishment, only a tent can save us from rain and wind. However, it is important to consider your preference for a camping site before purchasing a tent.
For full-time living in a plain may not be bothersome to use a spacious tent, but if your plan involves trekking or hiking, then a dome-shaped lightweight tent is the only option. You can also choose two different tents for use in different locations.
Size
It is always safe to choose a tent that is bigger than you need. If you are a solo camper, choose a tent that accommodates two or more people in it. Because when the weather goes crazy, the extra space can be used to store life-saving supplies.
On the other hand, a family tent needs extra space for privacy. When you have some spare space, you can invite one or more friends to accompany you. 
Weight
The quality and dimensions increase the weight of a tent. As I said, it is not a big deal if you can carry your tent in your truck or van. But for mountaineering, it is always compulsory to use a tent that is durable but weighs lighter. This is the time you have to sacrifice the size of the tent because you can't compromise the carrying weight here.
Ease of Assembly
Some tents and free-standing, needing no assembly at all. The large family tents need more than one person to set. If you are new, then assembly can be bothersome to you. That is why look for a tent that has a detailed manual. The poor manual will take ages to set the tent. However, over time, you will take less time to set up the tent, and you will become a pro at setting up a tent.
Environment
People living in a humid region should choose a three-season tent. Because winter in those countries involves a slight difference in temperature and does not snow. On the other hand, people living in cold countries should choose a tent which is suitable for snow and blizzards. Because, even in the summer, the land remains covered with snow. A four-season tent is an all-purpose solution, but you don't have to purchase it if you don't need it. 
Weather Resistance
Full-time living in a tent involves dealing with nature all year round. The tent must be wind and waterproof. I recommend tents with more than 2500mm water column water-resistant and wind resistance over 32 km/h. The makers always mention the water resistance features but never talk about how windproof tents are. In this case, you have to use your brain to look for tents with sturdy frames that won't break in storms.
UV Protection
The tent provides comfort and shelter. For living in a tent for an extended period, it is best to select one that hinders UV to enter the tent. You can't apply sunscreen 24×7 nor tell the kids to do so. If you don't want to return home after camping with tomato-red skin, then UV-protected tents are the best choice. 
View Top 10 Tents for Full-Time Living, Below-
1. Liamoy 6-Person Instant Tent 60 Seconds Setup Camping Cabin Tent
6-person capacity;
Peak height: 6'5″;
19.6 lbs.
The tent is an essential product for camping. Before starting to live in a tent you must know how to set up a tent. Liam instant cabin tent is one of the perfect family choices if you do not want to spend a huge time setting up the tent. This tent takes only 60 seconds to set up. The size of this tent is suitable for a 6-member family or friend.
Made of 190T polyester. The tent materials are also very good; they use a high-tech 1200mm polyurethane hydrostational rating. It is a strong waterproof protector tent. Ideal for round-the-clock outdoor camping, hiking, and fishing. The ventilation system is an important factor when you set up a tent. This tent has an excellent ventilation system. Because this tent has 2 large mesh doors, 2 pcs gate mats. You will get 4 large windows and a mesh tent top.
You have to be willing to break the bank to have this high-end tent. It looks simple, but stays tough, shielding you from any form of harsh weather. For a full-time living solution, this tent is the best choice. 
Pros
Dual door;
Superior water and wind resistance;
Durable;
Suitable for all-year-round use.
Cons
---
2. Naturehike Tent for Living All Year Round
Weight: 1.5 Kilograms;
Best Feature: Portable, Windproof, Waterproof, Lightweight;
Suitable for 2/3 of people.
Does your favorite 'spacious' tent pull you back from deciding on mountain camping? The experience people get from trekking and mountain camping is priceless, and can only be obtained from above high altitudes. 
You only need a lightweight, weather-resistant tent to live above the mountain. For being small, these tents are super affordable too.
This tent may look tiny, but it withstands storms and snow better than larger tents. With only 1.5 kilograms of weight, you will barely notice that you are carrying weight at all during trekking. However, it is a four-season tent. 
Meaning, summer or winter, fall or spring, this tent will always mean to give you comfort.
The floor is padded, making it ideal to set even on rocky ground. The only door has two layers. The rugged polymer layer closes inside, making you safe from unwanted intruders and wind. 
On the other hand, the mesh layer is for summer, to feel the breeze. There are numerous other features about this tent-like this first impression.
Pros
Ultra-lightweight;
Suitable for mountain camping;
Self-inflating sleeping pad included;
Snow, wind, and water-resistant.
Cons
---
3. Vidalido Anti-UV Dome 4 Season Camping Tent
7.9 ft peak height;
Includes tent flag;
Canopy shape;
Suitable for 5 to 6 persons.
Make camping the most-awaited and fun for the family camp. This tent looks and feels festive, for decorative flags, and still feels safe to live in any season, all year round! It has a canopy shape that does not let rain or snow pile up on the top. There are two large doors for excellent ventilation. The best feature is, the entire tent has two removable layers.
The top layer is an anti-tear 190T Polyester and has a mesh fabric underneath. You can practically lift the upper layer and place it away to create a separate tent for some privacy for the toilet, dressing room, etc. the mesh fabric underneath is great to leave the kids without worrying about mosquitoes. Also, it is perfect to sleep in during summer for cooler effects and sleeping under the stars.
The floor is made of 150D Oxford fabric, which is durable, no doubt, but may not feel suitable for rough surfaces. The canopy shape will not let more than 15 to 6 people stand in it, but the floor is spacious enough to place 2 queen size beds in it. This tent is good for a family with kids. For a group of adults, there are plenty of other higher-quality tents available on this list.
Pros
Perfect as a family tent;
Flexible features;
Excellent ventilation system;
Equivalent to two portable tents.
Cons
Not highly reliable in very harsh weather.
---
4. Coleman WeatherMaster Tent with Screen Room
6-person capacity;
Patented welded floor;
Separate floorless screen room;
Peak height: 6.8 ft.
The weathermaster tent from COLEMAN is really a master of resisting the weather at its worst. Even in the downpour, neither mist nor a single drop of water will enter the tent. Because all the seams are inverted, leaving the needle holes inward so that no water can touch those seams. On the other hand, the tub-like floor has a patented welded mechanism. There is literally no seam to enter the water from the ground as well!
This tent will save you the hassle of using the zipper every time you enter or out of the tent room or the screened room. The screen room is built-in and the front door is a hinged door to give easy access. There is another door at the back and large windows on the other sides.
It is proven that the weather master has successfully won all the rain and wind tests the manufacturers have done during quality checks. These qualities make this tent one of the best to use as full-time living all year round with a large group. Another size is also available for a 10-person capacity.
Pros
Highly weather-resistant;
Extra room for lounging;
Expandable bag;
Lightweight.
Cons
---
5. WHITEDUCK Regatta 4 Season Luxury Outdoor Camping and Glamping Yurt Tent
10 feet floor for 4 people;
Weight 66 Pounds;
3 windows.
This tent is luxurious. 4 people can easily stay in this tent. This tent comes in different sizes for different groups. full-timetimeThe Super ventilation process is an extra benefit of this tent. 4 large strategic roof vents, 3 king-size Windows, and a wide door ensures maximum ventilation of this tent. 
Fabric quality is also excellent for this tent. It is made with 100% cotton 8.5 oz. Army duck canvas. It is not only waterproof but also UV Resistant. Functional utility pockets keep organizers of your items. You can carry this tent comfortably because this tent is packed in a 100% polyester waterproof bag with a carrying strap.
Pros
Free-standing tent;
Easy setup;
Waterproof and UV Resistant;
Luxurious outlook.
Cons
---
6. NTK Tent for full-time Living
Weight: 16.5 Pounds;
Included: Rainfly, tent, frame, ropes, stakes, user guide, and carry bag.
Though it is claimed as a 5/6 person tent, I don't think it will be comfortable to let 4 adults inside comfortably. From the base dimension, you can get an idea of the size that suits your needs. 
It may not be suitable for 4 people, but as a mountain tent, it surely is more spacious than the 2-person tents.
Besides, there are large vestibules inside the tent to keep valuables inside, on the back of the rain fly. There is ample ventilation in the tent, for keeping mesh windows all around, even on the dual doors. Setting this up takes seconds, because of the two-pole design. 
If you want to save the hassle of setting camping all alone, take this one on your next trip.
This tent is suitable for all-season, but it is reliable for occasional use only. It is the affordable version of a tent to set on mountains, for a full-time living but only for a short period. 
Pros
Free-standing tent;
Hassle-free setup;
Ultra-lightweight;
Affordable.
Cons
---
7. HIGH PEAK Four Season Backpacking Tent
Four-season tent for three persons;
Packs 20 inches, and weighs 9 lbs.
People living in the hot regions of the world do not go camping during summer. Rather, they wait for the temperature to fall and go on vacation during fall and winter. For those who like to spend their winter leisurely in nature, this tent will be the best friend to carry. The advertisement says it is a four-season tent, but from the experience I had due to the poor ventilation of this tent, I can never recommend this to use in summer. This is the only negative I can mention about this tent. 
The tent is dome-shaped, like a mountain tent. The shape makes it windproof, to a great extent. The ventilation system may not be preferable for summer, but it definitely is perfect to use in the snowy winters. The tent will save you from blizzards. It is a four-person tent, but people longer than 6 ft will get stuck.
Pros
Suitable in heavy snowfall and high wind;
Freestanding frame;
Long rainfly.
Cons
Poor ventilation makes it less suitable to use in humid weather. 
---
8. NTK Colorado Durable Family Camping Dome Tent
For 4-person max;
Full coverage rainfly;
Detachable room divider.
This tent is made compatible to survive in rainforests. The dome shape, lighter weight, and high water-resistant capability make it also suitable for snowfalls, though the manufacturers never mentioned it.
To live in a tent for a long period, it is preferable to choose one that has a durable and antifungal floor. To prevent floor decay, this tent has that antifungal floor that every camper looks for while living in a tent for the long term. You can make room and privacy for 4 people, or place 2 queen-sized beds, still have room left for walking.
We often spend hard-earned money on expensive and durable tents. The tent material survives, but the frame often gets beaten by the weather. For your peace of mind, the frame of this Kodiak Canvas tent is covered by a lifetime warranty. You don't have to purchase an extra frame every year before camping.
Pros
Useful instruction manual;
Provides UV protection;
Long-lasting floor.
Cons
Not specified for snowy weather.
---
9. Flytop Windproof Waterproof Tent for Full-Time Living
45 inches peak height;
One or two-person capacity.
Any person who loves to explore nature and climb the mountains will definitely find this tent as their primary need. It is an all-season tent, suitable for one large or two medium-sized people to fit in. with only 5 lbs, this tent will be easy to carry around when you are climbing a tough cliff. 
However, the tent is well-vented and well-insulated. It won't let mist or rain drip on you during summer or let you die to freezing during winter. We know how surprising it can be to live on a mountain, due to the difference in temperature and wind flow, but having this tent will make you confident to make daring moves. 
Even thunderstorms or sudden rain in the humid forests will not bother you in the middle of the night, you will be bone dry even in the downpour. The only drawback is, for two people, this tent may feel a little too small. 
Pros
Windproof and waterproof;
3 to the 4-season tent;
Suitable for camping, hiking, trekking, etc.
Cons
Not spacious enough for two people.
---
10. GEERTOP Portable Tent Waterproof Backpacking Tent
Spacious tent for 2 people;
Waterproof tent for all weather.
This tent is very popular with mountaineers. This is a perfect 2-person tent suitable for all seasons. The most exclusive feature is the weight of this tent. It is too much of a lightweight tent so you can carry it easily in any space. 
If you're looking for a strong, durable tent then this test is a perfect choice for you. You can use the most extreme locations like the top of a mountain.  
GEERTOP Portabtent made with 20D PU8000 mm waterproof coated nylon for the Outer tent & 210T PU 5000 mm waterproof coating polyester are used for the tent floor. This tent is suitable for the snow because it comes with a snow skirt around it and breathable nylon mesh which makes it great for cold weather. 
Pros
Come with a waterproof carry bag;
Large for 2-person;
Waterproof and well-ventilated.
Cons
No noticeable corns are found.
---
Tips to Follow Before Setting a Tent
Whether you plan to live in a tent full-time or just long camping, you always should go through the following procedure as a ritual. It not only reduces your stress of organizing everything perfectly but also helps you to be confident and prepared. 
Try to set the tent with all the assortment you take in the camping in your yard days before you go. You will be amazed at how it helps to find out if everything is functional or if you need to buy anything for emergencies and to list out what to bring in the camping. 
Scotch guard your tent before packing it for camping, even if you have brought the best waterproof tent on the market. I even recommend spraying Scotchgard on the seams twice for extra protection.
Use a vapor guard underneath the tent floor in a smaller size. It keeps the water from entering the tent. All the tents we have listed here have a floor that stays bone dry during rain, but a vapor guard will save the floor from rotting on long-term contact with the ground.
FAQs
The frequent ask questions part is an important section of any article. Because this part gives some questions to the reader.
Can You Live in a Tent Full Time?
Sure you can live in a tent for the long term and save lots on rent and utility bills. If you want to live in a tent you have to face different challenges. 
How Long Do Glamping Tents Last?
Glamping tents made from impregnated wood. This tent has a lifespan of 10 to 15 years. Proper maintenance is a very important factor for tent life. 
What Are the Shapes of Tents?
Different shapes and designs of tents are available. Here is the design and shape of the tent.
Ridge/A-frame.
Dome.
Tunnel.
Geodesic.
Cabin.
Pyramid.
Is the Tent Basically Waterproof?
Not all tents are really waterproof. In addition to the fact that some tents are undoubtedly waterproof, many are basically water-safe and there are many ways to keep tent water, and some exploratory tents must be in a way that is better than others.
Conclusion
When it comes to living inside a tent for a prolonged time, choosing a tent becomes difficult. In this article, we have incorporated the best quality tents that have stood the test of time and resist weather to a great extent. Just decide the budget you have and the size you want, the purchasing a tent will feel like a breeze.
Related Posts: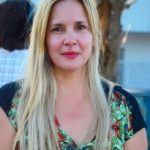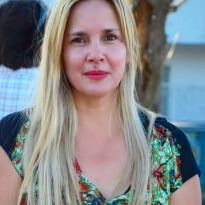 Guys, I am Camila Avery and I love to help my mom to do indoor & outdoor activities. As a lady, I have passed my time on gardening, home improvement, and personal or self-care. I have acquired some degrees in outdoor recreation, beauty, and hair care. It is not easy to work with top-level professional beauty experts. But, I got that opportunity and experimented with different hair extensions, hair colors, and cuts.