Published on: April 1, 2022
Written by Liam Jaxon / Fact-checked by David Rowan
This article may contain affiliate links, which means if you make a purchase following our links won't cost you extra, but we may earn a commission. Learn more
If you own a UTV, you must own a winch for it as well. Because UTVs are used in rough rocky terrains or muddy or sandy grounds. No matter where the UTV is driven, it is somewhere, other vehicles are less likely to be used. Those unfavorable grounds and surfaces may cause the UTV to be stuck in awkward ways that can not be towed with other vehicles' help. A UTV winch might be the only solution to those problems.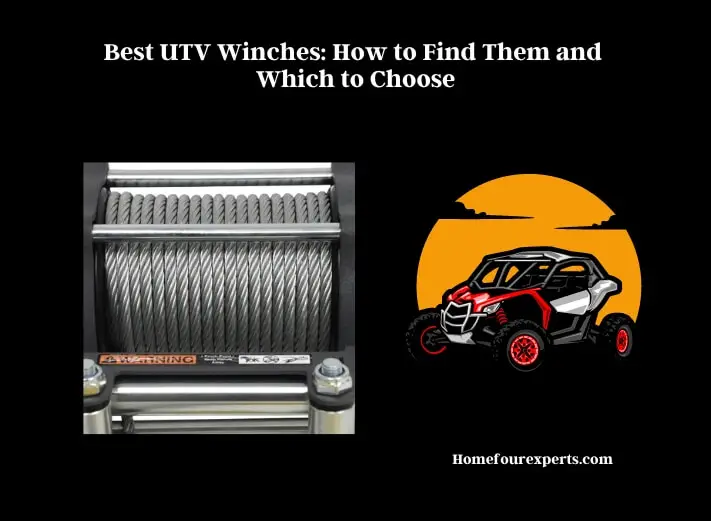 But getting one wench may not be as easy as you think when you are stuck. So, it is better to stay prepared for the odds than fishing for it when needed. But just like the different UTV models and the purpose and locations those are used, the winch is also available in various kinds. Let's find out the suitable UTV winch followed by buying guides and maintenance tips.
What to Check Before Choosing the Winch?
Pulling Power
The first thing you must look at is the pulling power. That is the reason you are using a winch in your UTV after all, right? Make sure to get a winch that pulls 2 to 2.5 times higher than the weight of your vehicle.
Cable Quality
The last thing you want is your winch cable breaking up or fray when you are out in the wild. So, the included cable should be of high quality, corrosion, and rust-resistant. In fact, the entire unit must be weatherproof if you want it to last long.
Speed and Noise
These are not very important as you will only use the winch in case of an emergency. Pulling out and UTV from the unkind ground takes a maximum of 10 minutes for a powerful wench. But what matters is quality. A speedy and quite winch screams quality, which the louder ones don't. However, the quieter ones are the pricier too.
Mounting Accessories
Some UTV winch offers universal mounting accessories, and some don't. If your winch is offering accessories kits, then you won't need to worry about setting it up. Otherwise, you will need to go for a specified mounting plate for your UTV. make sure to order that too, if your winch is not offering one.
How Big Should the Winch be for UTV?
No matter what load you are putting on your winch, always go for twice the pulling rate for the winch. For example, if you have a trailer, snowmobile, ATV, or UTV of 1000 pounds, go for a winch that has a pulling rate from 2000 to 3000. The same goes for winches that are used to carry or lift loads of different kinds.
Read more: Best Off Road Winches Reviewed and Rated
How to Maintain An UTV Winch
Generally, all the UTV winch sold are more or less equipped with powerful motors. But some gear just does early, right? A UTV winch can go a long way if it is used and maintained properly. If you want to protect your investment in UTV winch, then the following are the rules you should consider pursuing.
Don't back away from choosing high-quality straps, pulley, and hooks for the wench. It just makes the unit stronger.
Clean and lube the cable regularly. Look for any indication of fraying or breaking of the rope while doing so.
To keep strain less on the drum, paint the last 5 ft of the rope in a bright red color. The color-coded parts will indicate you to stop before applying pressure on the unit.
Is Synthetic Winch Rope Worth It?
If you winch most of the time and are concerned about weight, synthetic will be an excellent option since it's lightweight and straightforward to handle. It doesn't develop acute burrs like steel rope and doesn't store the maximum amount of potential energy when not fully loaded. Some people instantly think synthetic rope is safer than a steel rope.
View Our Recommended 8 UTV Winches, Below
We have taken the time to try and do the required research, we've read quite a lot of UTV winch reviews, we've analyzed consumer reports, and we've read professional opinions, all to compile an accurate list depicting the foremost popular winches you'll find.
1. Superwinch 1145220 ATV & Utility Winch with 4500lbs Rating
Click on the Image to >> See on Amazon
Pull rating: 4,500-LB;
55-feet 1/4″ steel wire;
Model: 1145220.
With the proper mounting kit, you can attach this UTV/ATV winch to literally any vehicle. There will be no hassle regarding finding the best match when it comes to mounting this winch to your vehicle. No matter how awkwardly your ride has stuck, with the powerful 4,500 LB pull rating, this winch can get you out in no time. Thanks to its all-metal construction and ¼ inch steel wire that lasts to save your back in the emergencies.
Designed to be compatible with most four-bolt pattern ATV winch mount kits available on the market today, the Terra 45 may be a fit for virtually any utility vehicle you ride. Alongside a hefty 4,500-LB line pull rating via 55-feet of 1/4″ steel wire rope and a 1.6 hp weather-sealed static magnet motor powered by a simple to determine a permanent connection to your vehicle battery.
If you purchased the synthetic rope winch, you do not need or use the roller fairlead. The synthetic rope model comes with the graceful aluminum fairlead. Counting on what you're installing the winch on, you'll or might not need the spacers between the fairlead and, therefore, the mounting plate. Just confirm the rope feeds in smoothly at any angle and doesn't touch any surface aside from the fairlead.
Advantage
High capacity;
Compatible with most four-bolt pattern mounting kits;
Suitable for multiple vehicles;
Dynamic brake prevents accidental slippage.
Drawbacks
---
2. Superwinch UTV Winch with 3500lbs Pull & Handheld Remote
Click on the Image to >> See on Amazon
Capacity: 3500lbs/1591kg;
Model: 1135220 Terra 35;

Wireless remote: optional;

50 ft 13/64″ steel wire rope.
For a lighter UTV, there is no need to mount a heavy winch in the front. The heavier weight hangs in front of the vehicle and affects the performance to a great extent. Rather, use a lighter weight and lower capacity UTV winch just like this 1135220 Terra 35 model. It has all the advantages we have discussed in our top pick,  Superwinch 1145220. Model, minus the added weight.
This winch is very easy to mount on the vehicle with the included manual. The wiring also is pretty easy to connect to the Utv battery and the remote. The circuit breaker, brake, and weather-sealed construction are safe to use during any weather condition and accidental slippage. Superwinch has incorporated wider planetary gear to all their winches. For an affordable solution for emergencies, this one is the best one can have for a smaller UTV.
Advantages
Weatherproof;
Safety features;
Easy wiring.
Disadvantages
---
3. Smittybilt GEN 2 XRC Winch
Click on the Image to >> See on Amazon
Model: 97495, GEN 2 XRC;
Capacity: 9,500 lbs;
6.6hp motor.
If you want the best for your UTV on a budget, you can invest in this wench with the highest pulling rate. This one costs as much as the 3500 lbs UTV winch from Superwinch, but the actual capacity is over 9000 lbs. Moreover, Smittybilt offers this winch in two different bundle packages. You can order the winch alone or get a cover and a cradle with it.
This beast is equipped with a monster 6.6 hp motor to support its capacity. All the mounting gears are included in the package, so you don't need to spend extra on mounting the machine to your vehicle. There is an instruction manual with the winch, but installing gets easier if you go for online tutorials. However, as a budget winch for heavier UTV, this one has no competitors.
Advantages
Budget-friendly;
High-efficiency winch;
Easy to install;
Powerful motor.
Disadvantages
---
4. WARN 101040 VRX 45-S Powersports Winch in Three Different Capacities
Click on the Image to >> See on Amazon
Capacity: 2500, 3500 and 4,500 lbs;
Rope: 1/4″ x 50′ long steel and synthetic ropes available.

Includes 50′ x 1/4″ synthetic rope, hawse fairlead, and zinc-plated hook, as well as a dash-mounted control switch, corded remote control.
There are three high-quality Atv and Utv winches offered by Warn. You can also get a customized set by ordering one of the three Winches with your choice rope. You can also buy accessories for these such as wireless remotes, nylon rope, etc. Again, there are steel ropes and synthetic ropes offered by Warn. Both the ropes are 50' long with ¼'' in dia.
If you are okay with paying a hundred bucks extra for the smooth operation and durable quality for a reliable winch for your UTV, then there is no point in denying this beauty. It is super-powered, yet runs quite. Whether you are stuck in sand or mud, this winch will always pull you up to get to your destination. The load-holding mechanical brake eases up the hassle of controlling the winch when needed.
However, all you will need is a mounting plate to match your vehicle for installing the winch. If you already have a bumper that is compatible with this model, then consider yourself lucky. You won't need anything to connect this to the UTV rather than some wires. Yes, it is true; the wires are too short of making a secured connection, so get yourself a yard or two of blue and yellow wires to set up the system.
Advantages
Variety of options to choose from;
Durable construction;
Runs quiet.
Disadvantages
---
5. Champion 3000-lb UTV Winch Kit
Click on the Image to >> See on Amazon
Pull rating: 3000 lb;
3/16-inch galvanized 49 ft. long aircraft cable.
Why look somewhere else when you can get the Utv winch as a kit. This package arrives with all the things you need to install the wench as well as operate it. With roller fairlead, mounting channel, handlebar-mounted wireless remote control, cable with rugged, latched clevis hook are included in this kit.
The maximum speed delivered by the 1 HP motor is about 4.3 feet per minute. Remember, you can always go for free spooling at your own pace. Merely weights only 22.1 pounds, this wench works like a champ when it comes to pulling out heavy UTV from crappy situations. It never makes ugly noises while doing so, which is a sign of its quality and performance. The price is also low enough to amaze you. It only costs one-third of the pricey name-brand UTV winches placed on top of the list.
Advantages
Lightweight, yet powerful;
High-quality rope;
Noise Free;
Easy to control.
Disadvantages
Only for lightweight Utvs.
---
6. Superwinch 3,000lbs Electric Winch for Multipurpose Use
Click on the Image to >> See on Amazon
3000 pounds pull rating;
50-feet of durable 3/16″ wire rope;
4-way roller fairlead, 1.2 hp motor.
If you want your UTV winch to be from a manufacturer that stands behind each and every product, then this is a smart decision. Wenches are life-saving gears so that people are ready to spend a fortune on those. Breaking the very gear in the middle of a rescue mission is the last thing one expects. Its customers have praised Superwinch for the customer service that goes beyond the expectations.
However, this one is a limited capacity wench that one can use for multiple reasons. Besides pulling a UTV, it can also be used as a utility wench at the construction site or any other situation as long as its pulling capacity suffices. Along with the wench, you are getting a mounting plate, 4-way roller fairlead, handlebar switch, a remote wired switch, heavy gauge wiring, circuit breaker, and a durable solenoid. If you can't figure out how to clamp the solenoid to the frame tube, simply use hose clamps.
Advantages
All-purpose use;
Supportive customer service;
Powerful motor.
Disadvantage
---
7. Champion UTV Winch Kit with Mini-Rocker
Click on the Image to >> See on Amazon
4000-lb pulling;
29.4 pounds.
Cables contactor, mounting channel, roller fairlead, wiring kit with a contactor, and mini-rocker handlebar switch are set in this winch kit. Do you need anything else to set this up? I don't think so. So, get this winch with 4000 pounds pulling rate and a speed of 3.3 ft per minute. Thanks to its mighty 1.4 hp motor, that makes all the difference between using high quality and powerful winch with the low-quality ones. The winch runs smooth and quiet from the start to the end.
The pulling cable is actually an air-craft cable of 7/36 inches and 49 ft long. Along with using an UTV, this model is also compatible to use with any other vehicles, including ATV, trailer, boat, or snowmobile. You don't need to break the bank to own this high capacity winch for your Utv.
Advantages
Affordable;
Full setup for mounting and operating;
High-efficiency winch;
Durable.
Disadvantage
---
8. Champion 2000-lb UTV Winch Kit
Click on the Image to >> See on Amazon
2000-lb. rated line pull;
Speed: 3.3 feet per minute with a full load.
As long as you don't use this winch to lift or pull more than 800 pounds occasionally, this one is okay to use with UTV/ATV. Any load more than that or frequent use can damage the winch and lead to poor performance or short lifespan. However, this one is equipped with a 1 hp motor and mounting tools in this package.
You will get a 49-foot by 5/32-inch aircraft grade cable with this winch. No matter if you live in a 2, 3, or 4 season country, this winch can withstand any harsh weather and work strongly for years. Users have claimed to use this daily for years, but I don't recommend doing so for this lightweight and limited capacity winch.
This one is surely a budget buy and made for loads not more than 700-800 pounds. It makes some noise but works just fine. If you can promise to use it for 5 to 10 minutes in one go, I can promise you about its performance.
Advantages
Lightweight;
Compact with all mounting accessories;
High-quality rope.
Disadvantage
---
Frequently Asked Questions
How Much Weight Can A Winch Handle?
Each winch will have a winch limit. The winch shows the limit: The greatest measure of weight it can deal with. 
Thus, if your winch has a limit of 3500 pounds, it is assessed to pull up to 3500 pounds. Next without any problems.
To that end, you should know the weight of your UTV before picking your winch. Then, at that moment, you can put the directional equation of (car weight x 1.5) to discover the hip limit of your new winch.
Along these lines, on the off chance that your UTV is 1000 lbs., duplicate this with 1.5, for example, (1000 x 1.5) = 1500 lbs. In this occurrence, you will require a winch with a limit of 1500 lbs. for your 1000 lbs. UTV.
Do You Really Want an Extra Battery for a Winch?
You do not want to be frustrated if you cannot get the right pitch so invest in a good capacity. However, it is wise to make sure that you have adequate storage limits in the event that you really want to engage the winch for a sufficient length or long draw within a short time frame.
Conclusion
Not all the models we have discussed here will serve you as you expect. But all are recommended by the users, and the customer service has always been helpful for those models. Besides, the performance of gear largely depends on how it is operated and maintained.
So, my advice would be to go for online tutorials before installing the winch in the UTV. Moreover, routine checkups, cleanliness, and maintenance are all it takes to make the winch stay by your side in the hard times.
You Might Also Like: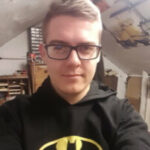 Hi, I am responsible for the 'Homeowners Power Solutions' category. My name is Liam Jaxon and a licensed technician with 7 years of experience in vehicle batteries, electrical gadgets, and home appliances. My working experience in different residential & light commercial electrical sectors and the automobile industry helped to acquire vast knowledge in this industry.