Nailers are one of the most important tools for timberwork. Woodworkers and DIY warriors highly use it. It is a must-have tool in the workshop because it is used in all types of wooden projects. 
However, it is a very intricate move to select the most perfect nailer to work with.  So to ease the decision here is a brief difference among some of the most popular nail guns is discussed: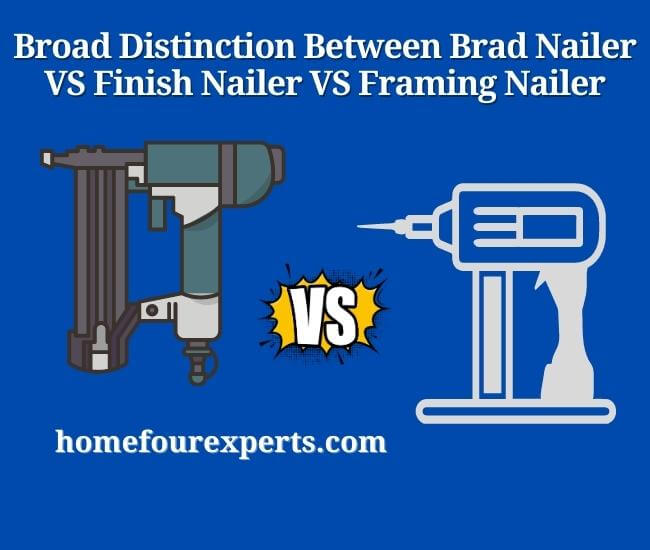 A brief Description of Brad, Finish, and Framing Nailer Is Discussed
Brad Nailer
Brad nailers are designed especially for particular wooden functions. They are needed in precise and detailed tasks. Activities like trimming, molding, and cabinetry are some of the most common usages for brad nailing guns. People use them for their essential DIY jobs.
Some of the most popular types of brad nailing guns are:
Bostitch Brad Nailer
WEN 61721 Brad Nailer
Advantages
Precisely made for small and light trimming wooden applications;
They are very easy to load;
They don't jam often.
Finish Nailers
They are particularly manufactured for light trimming jobs in hardwoods, plywood, and any kind of wooden material. Another important feature of finish nail guns is they can be used on one hand. This will leave the other hand free to hold the moldings and trims easily. Finish nail guns can be used for all kinds of wooden functions. Not only for light trimming tasks but this nail gun is also used for heavy duties too.
Some mentionable finish nail guns are:
Metabo HTP Finish Nailer
Bostitch Finish Nailer Kit
Advantages
Finish nailers have adjustable exhaust portals;
High-capacity magazine;
Precisely designed for both heavy-duty and light works.
Framing Nailers
These are also known as "nail guns." These nail guns are not only used for woodwork but also for plastic and steel applications. Framing nailers are designed to work for heavy-duty functions. Their function is very powerful. These are mostly used for framing, fencing, roof and wall sheathing, wood box assembly, sliding installation, etc. 
Some trendy framing nailers are:
Numax 21 Degree Framing Nailer
Hitachi Framing Nailer
Advantage
Perfect for heavy construction work;
Fast nail driving speed;
Highly durable with long-lasting productivity.
Differences Between Brad Nailer and Finish Nailer
The physical appearance of the two nail guns is quite similar.  And the rapidity of both the work tools is complementary too. 
Brad nail guns have brad nails. These nails are small in diameter. Since they are formed from subtle 18 gauge wire, they have less holding strength. 
But brad nailers are very much suitable for light decorative activities such as trimming and molding. These are convenient for all kinds of finishing jobs. Whether it is panel installation or cabinetry. Wood pieces do not spit or crack easily when brad nailers are used.
The most mentionable advantage of an 18 gauge is its size of it. It has a small head and diameter.
Brad nailers do not leave marks on the wood. They don't result in holes, and filling is not needed.
In finish nailers, 15 gauge and 16 gauge nails are used. They have a larger diameter than brad's nails. And it assures the ability to withstand a higher payload. Rather than brad nailers, finish nailers are resourceful for excellent finishing in furniture, door casing, and cabinetries. They are mostly used in plywood, baseboards, etc.
Finish nailers are mostly used for heavy trimmings. For people who work with massive materials and on large projects, finish nailers are generally preferred by them.
So many timbers work like crowning, and molding can be done by finishing nailers as they are versatile. But these nail guns leave holes. So filling with wood putty is a must to fill up those holes.
Attaching heavy and large pieces of baseboards, cabinetry, etc. is done much better with finished nail guns than brad nailers.
Difference Between Framing Nailers and Finish Nailers
The similarities between framing and finish nailers are too noticeable. Both of them have pervasive features. Both are predominantly used for heavy-duty work.
In framing nailers, 11.5-8 gauge nails are used. These are used for heavy-duty nailing. So light trimming is almost impossible if this particular gun is used.
The most common difference between these two nailers is, Framing nailers are popular for attaching jobs and finish nailers are mostly used to enhance work. That means framing nail guns to attach things firmly. And nail guns deliver an extraordinary finish to the woodwork. 
Finish nailers are best for massive wooden projects. So it is undeniable that they are manufactured stronger than finish nailers. As a result, the former promises high stability and durability. 
On the other hand, finish nailers are not that enough in terms of longevity compared to framing nail guns. Finish nailers are preferred more to perform complicated and aesthetic decorations.
Framing nailers are used for working on heavy construction sites. Vigorous works like attaching beams and boards, connecting planks, and creating decks are handled by framing nail guns.
Whereas finish nail guns are much more popular for cabinet design and various DIY works.
Difference Between Brad Nailers and Framing Nailers
The characteristics of these two nailers are just like two different poles of a magnet.
Brad nailers are so famous for light works and detailed designs. So they are manufactured that way. Their durability is much less compared to framing nailers.
Brad nailers are light, and framing nailers are heavy. 
Brad nailers ensure an accurate finish, and they are pretty good at it. Framing nailers are strong and attach massive particles.
Brad nailers prevent the wood from cracking and splitting. At the same time, the latter leaves huge holes that need to be filled for an acceptable look after finishing the job.
Brad nail guns hold things permanently, but framing ones hold beams tightly for a very long time.
The nails of the Framing gun are durable. They can hold a heavyweight too. And brad's nails are inappropriate for hardwood. They cannot be constrained easily.
Advantages of Using a Finish Nailer
Speed: Finish nailers are faster than using a hammer and nails.
Precision: Nail placement is more precise and consistent with a finish nailer.
Reduced fatigue: Minimizes hand and arm strain, allowing for longer work periods.
Consistency: Finish nailers and apply consistent pressure, resulting in uniform, professional-looking results.
Versatility: Many models can handle a variety of nail lengths and gauges for different applications.
Reduced waste: Finish nailers minimize the number of nails that bend or break, reducing waste and saving time.
Conclusion
The most common tool used by woodworkers is the nailer. This particular machinery has made timberworks way more comfortable. But picking the most appropriate nailer for the assigned task is tough. Like brad nailers, finish nailers, and framing nailers, the most popular nailers are generally used nowadays. All three of them serve different purposes. To get the assigned work perfectly done, users must go through each of those nail guns' characteristics and differences. It will be very much helpful to choose the correct nail gun to work with.
Related Posts: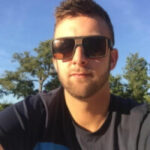 Hello, I am David Rowan. I am a professional contractor with 10 years of experience in home building, different tools used, construction, home remodeling, and other home improvement work. I have already built many custom homes and continued to do several woodworking projects along with how to deal with all categories of tools.