This article includes affiliate links, which means we may earn a commission if you make a purchase following our link. Please refer to our review guidelines.
Carpenters use a variety of tools for woodworking. The issue is, not every carpenter uses the same tools. Carpentry tools are somewhat personalized. Some prefer manual tools and some always go for mechanical. Besides, the type of carpentry also determines what kind of tools will be used. For example, cabinetry requires a few amounts of tools, on the other hand, framing, roofing, and furniture making requires multiple and varied tools.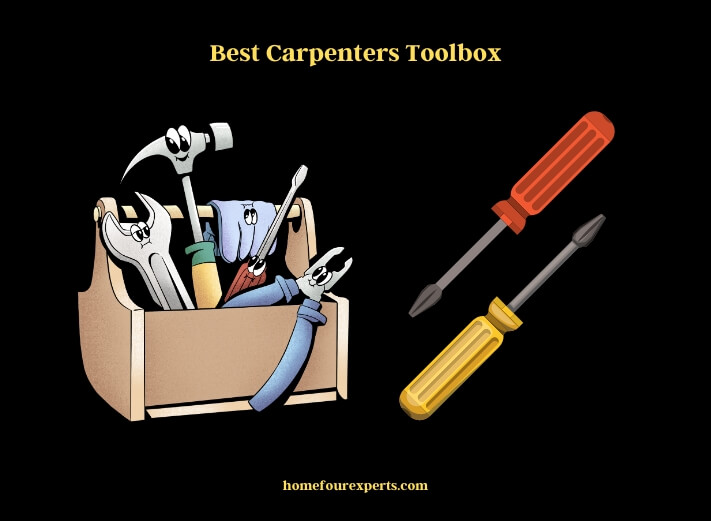 So, the toolbox a carpenter is going to use depends on the type of tools he/she owns. Here are some toolboxes reviewed that are selected based on popularity, functionality, durability, and safety. Because a toolbox is not only to organize the tools but also protect those from bumps and nicks. Security is another key factor in using a toolbox altogether. 
How to Choose Toolbox for Effective Carpentry
Yes, effective carpentry depends on the effective storing and organization of the carpentry tools. Not necessarily the most expensive box is the best for everyone. The toolbox should be thoughtful and personalized for every carpenter. Let's check out what makes a carpenter's toolbox good for you. 
Dimension
The first thing you should take care of is the dimension of the box. If you are keeping this box in the workshop to keep all the tools organized, then there is no problem with getting a massive and heavy toolbox. This is how you can assure the durability of the box and the safety of the tools. 
On the other hand, if you are going to use the toolbox for transporting your tools, then the lighter is better. In that case, the size should be just the right kind so that it is enough to store the necessary tools without feeling bulky. 
Weight
Again, a portable toolbox should be light, but not by sacrificing its durability. The problem is, most of the times, the durability is associated with the weight of the material. Stainless steel toolboxes usually are the lightest, yet, durable. 
The weight of the toolbox is not a problem if you are not dragging it around. For stationary use, the weight is not an issue. 
Material
Industrial grade steel or gauge material is the best for making durable and reliable toolboxes. So, check out the material before buying the toolbox. Stainless steel is an affordable option for a toolbox, and light too. But this will not be as durable as the thick gauge steel material. 
Removable Tray
Removable tray is not always included in every toolbox. But it is an advantage to have one. The trey helps to organize the box and also lets you decide to remove it when necessary.
Locking Mechanism
There is no point in using a toolbox if it does not have an equally durable locking mechanism. So, be sure about the locking mechanism and its efficacy of it. Even if the box has latches, it is still required padlocks so that you can lock the tools safely. 
What Are the Essential Tools Needed in a Carpenter's Toolbox
1. Hammer
2. Tape Measure
3. Carpenter's Square
4. Screwdrivers
5. Pliers
6. Wrenches
7. Utility Knife
8. Saw
9. Level
10. Chisels
11. Sandpaper
12. Nails and Screws
13. Drill and Bits
14. Glue
15. Clamps
How Can a Carpenter Organize Their Toolbox for Maximum Efficiency
1. Separate tools by type. Put items such as saws and drills in one area, screwdrivers in another, etc.
2. Arrange tools in order of size or frequency of use.
3. Place heavier tools at the bottom and lighter tools at the top.
4. Store items that are not used often in a separate area.
5. Use dividers to keep like items together.
6. Label drawers and sections for quick reference.
7. Use pegboard or shelves to hang tools that are used often.
8. Utilize wall space to store items like ladders or levels.
9. Place frequently used items in easy-to-reach areas.
10. Keep a list of items in the toolbox and check it off as you use them.
The Toolboxes That are Best for Carpenters, Experts Reviews 
Here are the toolboxes that I have considered best for different carpentry jobs. All the toolboxes are unique and different from one another. Some boxes are selected due to portability while some are based on their undoubted durability. There is also some tips to choose a toolbox that will enhance your workmanship. 
1. Stanley Proto Carpenter's Box
Click on the Image >> See on Amazon
Model:  Proto J9979-NA;
Weighs 9.49 pounds;
11″ high x 9.4″ deep x 32″ long overall dimension. 
For the past 2 decades, this carpenter's toolbox has remained the topper as a toolbox. The entire box is made from high-quality steel material. Its length and deep are designed thoughtfully so that professional carpentry tools can be stored in it without any issues. 
There is also a removable tray in this box so that you can easily organize and divide your tools according to convenience. Moreover, if requires, you can also choose to remove it altogether to store large power tools. There are two high-quality latches attached to this box. A ring for the padlock is also added for extra security. 
The toolbox is spacious and durable. But it also weighs a bit heavy with 10 pounds weight. This should be bearable when it comes to the security of your carpentry tools. This is the best toolbox out there for decades of use in the workshop. 
Advantages
Suitable for long tools;
High-quality  durable material;
Spacious; 
Latches and padlock for security;
Removable tray. 
Disadvantage 
2. Stanley Proto Travel-Friendly Carpenters Toolbox
Click on the Image >> See on Amazon
J9954-NA model;
14. 4-inch long x 7.9-inch width x 7.2 inches deep;
6.8 pounds. 
Carpentry does not only mean to work in the workshop. When one needs to carry their tools to a remote place, a lightweight toolbox is the first priority. Stanley has brought this lightweight box without compromising the durability we opt for. This box is also made of steel and has a removable tool tray for effective organization. 
This box is highly traveling friendly. It weighs only 7 pounds, with tools included, it will not weigh too much to bear. Besides, this box has a convenient side handle for easy transportation. There is one latch with a padlock in the center of the box to prevent theft and tool losses during transportation.
As this is made portable, so it is not as large as our former best pick. Think about the dimension of this box and the tools you need to carry to remote job sites. If this size is okay then you should definitely go for this because it is affordable. 
Advantages
Lightweight; 
Affordable price;
Removable tool trey;
Side handle for portability;
Easy to carry. 
Disadvantage 
3. Homak Heavy Duty Industrial Steel Toolbox, 20-Inch
Click on the Image >> See on Amazon
Product model no: BW00200200;
20.2 x 8.65 x 9.75 inches box size;
Industrial grade steel material with brown wrinkle powder coating. 
First of all, this one is a simple and elegant traditional toolbox. Under the simple design lies an 8 mm thick industrial steel box. This box is the smallest of its kind, there are larger sizes available with 24 inches and a 32-inch length with more space. You can choose yours according to your requirements. 
However, there is one tool tray and three locks in this box. Due to the High-quality material, this box already weighs a bit high. When tools are loaded, they will weigh even more. But that should not stop you to get a durable and secured toolbox for storing woodworking tools. This is a reliable place to store all the tools neatly. 
Advantages
Very spacious;
Professional quality;
High-quality latches. 
Disadvantage 
4. BIG RED Hip Roof Style toolbox for Carpenters  
Click on the Image >> See on Amazon
19.1 inch length x 6.1 inch width x 6.5 inches deep;
Box number TB101;
4.85 pounds. 
I like this toolbox as it is suitable to keep in the car trunk. This is a slim profile box, but don't underestimate its storage capacity. Other than the stated dimension, there is still more room for tools in the first compartment due to the hip roof style. 
The entire toolbox is made of heavy-duty gauge steel and has a corrosion-resistant red-colored powder coat finish. To carry this box, you will have grooves on either side and a comfortable handle on the top. This box will be your best friend when you have to carry it somewhere else. With only 4 pounds of weight, you will barely feel any fatigue even when it is fully loaded. 
Don't expect miracles from a light-duty toolbox. As this box is light, so as its weight-bearing capacity. The main issue is, some uses claim of the latch is being weak. Besides, there is no option for adding a padlock to this model. So, I believe, you should consider the security issues before getting this box. Organizing tools in the workshop and loading only less pricey tools is what this box is made for.
Advantages
Removable trey for organizing;
Budget-friendly price;
Super lightweight;
Suitable to carry and keep in the trunk. 
Disadvantage 
5. TRUSCO Lightweight Carpenter's Toolbox
Click on the Image >> See on Amazon
Toolbox model no:  T320;
Dimension: 13.23 inch length x 6.1 inch width x 4.09 inches depth;
Weights 1.72 pounds. 
This box is what I call functionality without sacrificing sturdiness. It is astonishing how Trusco is able to make this rugged toolbox which weighs only 172 pounds. As this box is made of high-quality stainless steel, you don't need to worry about its durability and forming rust, and so on. The small size has made this toolbox portable and carries woodworking power tools. The main mechanism is in its lock. A High-quality lock is included in this box. 
The blue color stands out in the crown of regular orange, red, brown, and other monotonous tones of toolboxes. The best thing about this box is, it is made with Japanese material, so the quality is undoubtedly and the price is totally affordable!
Advantages
Lightweight;
Compact size and design;
Easy to identify blue color;
Durable lock. 
Disadvantage 
6. Homak Flat-Top Toolbox with Removable Tray
Click on the Image >> See on Amazon
8.5 inch width x 20 inch length x 9 inches depth;
Model no: BK00120920;
Weighs 4.27 pounds. 
If you feel that you need a vault to keep your carpentry tools safe, here it is. This box is made of thick steel material and its empty weight is merely 4.27 pounds. There are double latches and padlocks included in the design so that you can take necessary measures for the added security of your valuable tools. 
However, the thing I liked about this box is its satin black finish. This just speaks of itself about how carefully this box is made. There is a removable tray included with this toolbox for convenience. If the former Homak toolbox is way too heavy for you, then grab this one. It is lighter in weight but serves the same purpose. 
Advantages
Lightweight;
Sleek satin finish;
Highly durable;
professional quality;
Double clasps and padlock design. 
Disadvantage 
Frequently Asked Questions By People
When Determining Whether a Surface Is Plumb You Gauge the?
Something that is "plumb" runs opposite to the horizon implying that when it meets the horizon, it makes a right (90 degrees) point. You can quantify assuming something is plumb by utilizing a plumb weave or a soul or laser level.
How Would You Clean a Tool Toolbox?
Clean the outside of the tool compartment by cleaning up fluid, water, and material. Clean the tool stash with acetone. You can likewise clean your apparatuses in a similar way. To lessen the overwhelming smell of the acetone, have a go at keeping a vehicle deodorizer inside.
Bottom Line
Just like the tools, the toolbox also needs care and maintenance. Always keep all the tools organized in the box rather than throwing and stacking. It is best to use plastic organizers in the box to keep small, medium, and large items organized. Also, it is necessary to periodically clean the entire box along with the tools.
Relevant Resources: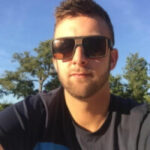 Hello, I am David Rowan. I am a professional contractor with 10 years of experience in home building, different tools used, construction, home remodeling, and other home improvement work. I have already built many custom homes and continued to do several woodworking projects along with how to deal with all categories of tools.