This article includes affiliate links, which means we may earn a commission if you make a purchase following our link. Please refer to our review guidelines.
Are you looking for deep-cycle batteries? This guide includes some recommended batteries. In the following guide, we look at the top batteries for the present market.
We look at the benefits of these batteries and their features. We explain how to compare them to each other, and what you should be looking for when selecting a battery. We look at the different terms that you need to understand when choosing your batteries. These terms are used by manufacturers to describe their battery capabilities.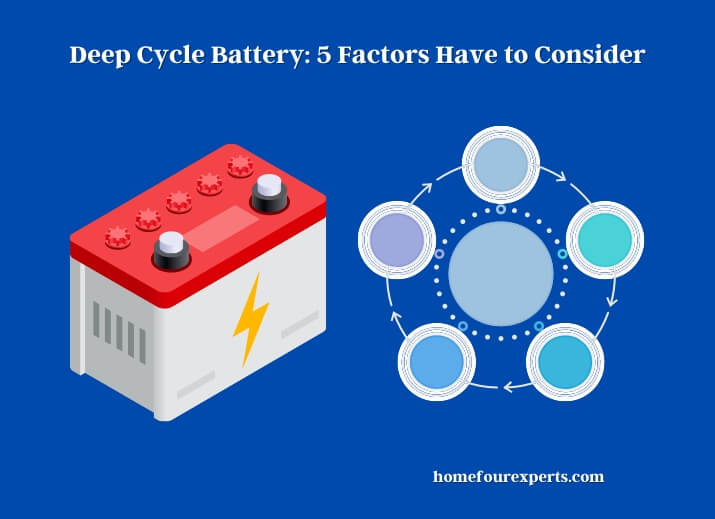 With that knowledge in mind, it is very easy to spot the right battery by just looking at its marked features. I prefer to buy from a reputable supplier.
Deep Cycle Battery, What to Look for?
Battery's Cold Cranking Amperes (CCA) and Cranking Amperes (CA)
When choosing the deep cycle battery, it's the CCA rating that is crucial. That is because you most likely may use it to start your engine. The same goes for your marine boat. You may need it to start your engine if it is a big boat with a diesel engine. This rating is most important if you will be cranking your engine when the temperatures around are close to zero or zero.
Reserve Capacity (RC)
When choosing a deep cycle battery, its RC rating is important as the battery itself. This rating tells helps you to compare the batteries and settle on the one that will power your equipment at 25A for the longest time. This rating is taken when the batter is operating at 80 degrees Fahrenheit. It is worth noting that batteries function well at higher temperatures than close to zero degrees Fahrenheit. This feature is important when selecting a deep-cycle battery.
Weight and Volume
The weight of a battery is important if you are looking for a deep-cycle battery. This is because the weight of the battery will also be a load that consumes a portion of its electrical energy. If two batteries have the same ratings, then we find that one weighs less than the other, will choose the lighter battery because it will be more efficient in running our marine boat.
This is true for those boats that are powered by electric motors. If the boat is powered by a diesel engine, then its weight will still be important but not as much as if the boat depends on the battery's electrical power for propulsion. You also want a battery that is compact enough. That will give you an easy time when arranging your battery bank. That is why we take size into consideration when choosing the deep cycle battery.
Shock and Vibration Resistance
Some deep-cycle batteries are AGM batteries. If you read many battery reviews, you will learn that these batteries are great at resisting shocks. Therefore, this is a factor that we take into consideration when selecting batteries.
The AGM structure is the best when dealing with vibrations and shocks. If you have a marine boat, this is something that you should consider. Batteries that will not resist vibrations and shocks will perform poorly during certain operations like in extreme weather conditions.
Life-Cycle of the Battery
Each battery has a specific number of times that it can undergo complete discharge and recharge cycles. Most lead acid batteries that are not sealed will begin to sulfate immediately after they are discharged if recharging is not done immediately. We, therefore, consider batteries that are made of AGM better than wet lead-acid batteries.
What is most important is also the ability of the battery to discharge deeply without its lifecycle being shortened. If the battery does not need to be recharged immediately after it is discharged, then we rank it among deep-cycle batteries. Why? Because its lifecycle will not be shortened when you use it for prolonged periods before recharging.
What is the Difference Between a Deep Cycle Battery and a Regular Battery?
A deep cycle battery is a type of lead-acid battery that is designed to be regularly deeply discharged using most of its capacity, whereas a regular battery is typically designed for only shallow discharges and quick recharging.
Deep cycle batteries are typically used in applications where the battery will be discharged to a significant percentage of its capacity and then recharged, such as in solar power systems, electric vehicles, and boats. These batteries are built to handle repeated deep discharges and recharge without significantly reducing their overall capacity or life span.
Regular batteries, on the other hand, are often used in applications where the battery will be frequently used for short periods of time and then quickly recharged, such as in cars and electronics. These batteries are not designed to handle deep discharges and will have a shorter life span if they are used in this way.
Deep cycle batteries are also more expensive than regular batteries, which is another factor to consider when deciding which type of battery to use in a specific application. Regenerate response
Benefits of the Accurate Deep Cycle Battery
If you are about to choose a deep cycle battery, you may be wondering why not choose a starting battery and use it as a deep cycle battery. After all, they're able to supply a huge amount of current within a short period of time. The main advantage of this battery is its capacity to supply a current of about 25 amperes for long periods of time before being depleted.
The typical period is from 150 minutes to about 350 minutes. If you are using your trolling motor and you are able to run it for that long, which is about 5 and a half hours maximum, then it's a great choice by any standards.
If you are using the deep cycle battery to power your onboard equipment or boat, an RC capacity of 300 minutes for example is excellent. You will be able to finish your tasks before you recharge your battery.
These batteries also feature the capability to drain up to 45% of their total capacity without damage to their cells. Starting batteries on the other hand will be damaged if you drain them to that level. These batteries allow for faster charging too after being drained up to 55% of their capacity.
Editor's Note
When it comes to selecting a deep-cycle battery, we go through several batteries. We also check the individual manufacturer's website for facts about their batteries. We then check their BCI rating.
This is the standard rating given by the Battery Council Organization to be used as a common reference when rating the capacity of a battery. The common reference rating that a good battery should have is the RC. This is the 25-ampere current that a battery is able to supply at a temperature of 80 degrees Fahrenheit, for a certain number of minutes before its voltage drops below 10.5 volts.
Another common rating used to rank batteries is the CCA. The Cold Cranking Amperes is the amount of current a battery can supply at zero degrees Fahrenheit for 30 seconds before its voltage drops below 10.5 volts.
This rating is crucial when choosing starting battery to be used during cold starting conditions. When the starting temperatures rise to 35 degrees Fahrenheit, the rating we use is the CA. This tells us about the amount of current the battery will supply for 30 seconds to a cranking motor before the voltage drops below 10.5 volts.
View Our Recommended Deep Cycle Batteries
Optima 8016 D34M Starting and Deep Cycle Battery
12-Volt, 750 Cold Cranking Amps;
Starting power even in any weather;
Reserve capacity of 120 minutes.
The above battery has a cranking capacity of 870 amperes. This is the ability of the battery to crank your starting motor at 35 degrees Fahrenheit by supplying 870A for 30 seconds. It has a Cold Cranking capacity of 750 Amperes. That means it can crank your motor for 30 seconds while supplying a current of 750A, at a temperature of zero degrees Fahrenheit.
It has a nominal voltage of 12 Volts. This is the normal operating voltage. Its fully charged voltage without any load connected is 13.1 Volts. This battery is rated with a capacity of 55Ah C/20. That means your equipment can draw a total of 55Ah for 20 straight hours without the voltage dropping below 10.6 volts.
What we liked
Dependable Performance;
High Reserve Capacity;
Durable Design;
Dual Purpose And Maintenance Free;
What we didn't like
Bit Expensive Than Other Batteries;
Odyssey PC925 Automotive and LTV Battery
Service life: 3-10 years of service life;
Capable of 100% recharge in 4 – 6 hours;
Reserve Capacity: 52 minutes;
It's a high-impact shock.
If you are searching for a high-power battery, you don't miss the Odyssey PC925. Your decisions since one are proficient to present to 400 cycles and at an 80% release profundity.
With regards to maintenance, this battery is truly outstanding and available for a strong structure. That makes spill-confirmation and sealed, offering the least upkeep that numerous RV proprietors. They are searching for when picking another or substitution battery for their apparatus.
Notwithstanding these features, I enjoyed that the battery offers flexibility for use in numerous applications, including recreational vehicles, superior autos, trucks, travel trailers, off-road vehicles, and different kinds of vehicles.
This battery is additionally perfect for everyday or crisis use, an element that you ought to search for when looking for another or a substitution for your RV battery.
What we liked
It's shocking and vibrations resist;
It's long life;
More plate surface area for more power.
What we didn't like
VMAX857 12 Volt 35AH Deep Cycle HI Performance Battery
Dimensions: L=7.7″ W=5″ H=6.1″;
Heavy-duty lead tin alloys provide an extra margin of performance;
Capable maintenance Free Operation;
The VMAXTANKS Vmax857 is a deep cycle battery with a cold cranking capacity of 300A. It can supply your starting motor with a current of 300 amperes for 30 seconds, at a temperature of zero degrees Fahrenheit before its voltage drops below 10.5 Volts.
It can also supply 390 Marine Cranking Amperes. That means you can power your starting motor for 30 seconds at a temperature of 35 degrees Fahrenheit without the battery's voltage drops below 10.5 volts. It is rated 35AH C/20.
Meaning your equipment can draw a total of 35 amperes for 20 hours before you have to recharge it. It has an RC rating of 75 minutes. This battery, when fully charged can supply 35 amperes, for 75 minutes, at a temperature of 80 degrees Fahrenheit before its voltage drops below 10.5 volts.
What we liked
Maintenance Free;
Highly Durable;
Not Much Heavy;
High Power Density;
What we didn't like
There is no method to check the internal parts of the battery;
Mighty Max Battery ML35-12 – 12V 35AH U1 Deep Cycle Battery
The ML35-12 is an Absorbent Glass Mat (AGM);
Voltage: 12 Volt;
Amperage: 35 AH;
Weight: 23.15 Lbs.
The Mighty Max ML35-12 12V battery isn't exceptionally incredible but its 35 AH rating, implies is fit for running 5 amps for seven hours. Despite the little rating, the battery self-controls Kayak trolling engines adequately. Likewise, the battery has a low self-release rate which implies that it can hold a charge for quite a while. Another great feature of the battery is that it has a quick-discharge rate.
About the size of the battery, we can ensure that is lightweight and compact. It has a size of 7.68″ x 5.16 x 7.13″. And weighs 24 lbs. The battery is additionally resistant to stuns and vibrations.
Moreover, designed to the battery was withstand various temperatures. which means regardless of how hot or cold the climate is, the battery will at present work as it should. Another element we appreciate in the Mighty Max ML35-12 battery is that it is spill-verification.
What we liked
Fast discharge rate;
It's spill-proof;
Vibration oppos;
Heavy-duty.
What we didn't like
Sealed Lead Acid – DCM0035 Deep Cycle Battery
Product Dimensions: 7.7 x 5.2 x 6.3 inches;
Item Weight: 23.8 pounds;
It provides long life and dependable power for whatever application you have;
The DCM0035 is a Sealed Lead Acid (AGM) that is capable of being mounted in any position. It is rated 35AH. What that means is that it can supply a current of 35 amperes in total, for a period of 20 hours. That translates to about 1.75 amperes per hour before it is drained.
The absorbed glass matt keeps the battery well-protected from vibrations and shocks. The battery has the HCPCS CODE E2365 code. That means you can transport by air, sea or land.
What we liked
Maintenance Free;
Highly Durable;
Shock And Vibration Resistant;
Affordable Price;
What we didn't like
Heavier Than Usual;
Suitable For Warm Environments;
Optima Batteries 8027 Deep Cycle Battery
Pure lead spiral cell design;
Spiralcell technology for superior vibration resistance;
Solid cast cell connections;
This battery has a cold-cranking capacity of 800 amperes. It can therefore supply your marine motor 800 amperes for 30 seconds before its voltage drops below 10.5 volts at zero degrees Fahrenheit. Its Cranking amperes rate is 1000A. With that voltage, you can power your starting motor with 1000 amperes, for 30 seconds, at 35 degrees Fahrenheit.
This battery has a rating of 66AH. With that rating, this battery can supply a total of 66A when current is drawn continuously for 20 hours. That is a current of 3.3 amperes every hour. It has a reserve capacity of 140 minutes. That is its capacity to supply a current of 25 amperes for 140 minutes before it is drained. It has an operating voltage of 12 volts while its fully charged voltage is 13.1 volts.
What we liked
Spiralcell Technology For Extended Life;
Highly Durable;
Vibration Resistant;
Maintenance Free;
Completely Scattered Proof And Mountable;
What we didn't like
Heavier Than Usual;
Discharging and Recharging Reduces Its Life Incrementally;
Mighty Max Battery 12V 55Ah Deep Cycle Battery
Voltage: 12 Volt;
Amperage: 55 AH;
Chemistry: SLA, AGM;
Battery Dimensions: 9.06 in x 5.43 in x 8.98 in;
Weight: 38.58 Lbs.
This battery ML55-12 is a 12V 55AH Sealed Lead Acid (SLA) battery-powered upkeep-free battery. This is an electric trolling motor deep cycle battery.
The Mighty Max ML55-12 aims at a sophisticated, uncompromising, calcium-blending network. Which gives exceptional performance and administrative life in both float and cyclic applications.
The ML55-12 is an invention of a suction glass mat (AGM) with a valve-operated plan, which can be encoded and used indoors without spills or support, and performs better than a large number of models.
What we liked
Provides exceptional performance;
High Reserve Capacity;
Highly durable and heavy-duty.
What we didn't like
Bit Expensive
Vmaxslr125 12v 125ah Deep Cycle Battery
12 Volt 125Ah Group 31 AGM Deep Cycle Heavy Duty Battery;
Military-grade custom-made plates;
Float service life span of 8 to 10 years;
This battery is rated with a capacity of 125Ah for 20 hours; it can supply 6.25 amperes every hour for 20 hours before it is depleted of its charge. It is rated with a reserve capacity of 260 minutes. That is its ability to supply 25 amperes at a temperature of 80 degrees Fahrenheit before its voltage drops below 10.5 volts, for 260 minutes.
It total energy rating is 1.7KWH. That is to say, it can supply a total of 1700 watts in an hour before it is totally depleted. Its normal operating voltage is 12 volts while its voltage without any load connected is 13.5 to 13.8 volts. You can charge it with 8 to 35 amperes using a maximum voltage of 14.4 to 14.9 volts.
What we liked
Up to 10 Years Life Span;
Military Grade Custom Made Plates;
Highly Durable;
Quick Rechargeable;
Dependable Performance;
What we didn't like
Sensitive To Overcharging;
Bit Expensive;
Universal Power Group Solar Wind AGM SLA Deep Cycle VRLA Battery
Dimensions: 12.17 inches x 6.61 inches x 9.16 inches;
Weight: 63.93 Lbs;
Dimensions: 16.4 x 12.8 x 12.6 inches.
The Universal UB121000-45978 is a very good quality battery with wrench ratings. The battery likewise has an intensity of 100aH which is great and guarantees that the battery goes on for an extensive stretch. The battery is appropriate for various uses running including scooters, boats, and even wheelchairs.
Because of its AGM tech, the battery is vibration-safe and shock. Besides, the battery has a spill-verification development which enables you to have the option to mount it in any position he/she regards fit without stress. And additionally requires practically no support.
This battery another interesting feature is the low self-release rate which is 2% every month. This implies you can leave the battery on the rack for quite a while without charging them every now and again.
What we liked
Works in any weather;
The battery is vibration-resistant;
Spill-proof;
Maintenance-free.
What we didn't like
Optima 8037-127 D27F Deep Cycle Battery
Optimal starting power: 300+ discharge / recharge cycles;
Voltage:12 Volts;
Weight: 54 pounds;
Service Type: Passenger Car, Truck.
The Optima 8037-127 D27F has a rating of 66 Ah. So it can supply a total of 66 amperes for 120 hours. That comes to about 25 amperes every hour it is powering your equipment. 
If your marine trolling motor is drawing 25 amperes at 80 degrees Fahrenheit, it can be powered for 66 minutes before the battery voltage drops below 10.5 volts. It operates with a voltage of 12 volts but when fully charged without connecting it to any load, it will measure 13.1 volts. The internal resistance is 0.0025 ohms. That means cells resist the flow of current with a resistance of 0.0025 ohms.
What we liked
Fast Recharging;
Spill-Proof and Maintenance Free;
Vibration Resistant;
Long Life Span.
What we didn't like
Renogy LiFePO4 Deep Cycle Battery
Accessories: M8 bolt * 2 activation switch * 1;
Certification: UN38.3 / MSDS / UL 1642 (lithium cell);
Connection method: parallel;
Temperature: -13 ~ 149 ℉ / -25 ~ 65;
Dimensions: 11.4 x 6.8 x 7.4 inches / 289 x 172 x 187.5 mm;
Weight: 26 lbs;
Real-time monitor.
Renogy LiFePO4 deep cycle lithium iron phosphate battery strengthens the automatic balance between equal associations.  And it gives greater adaptability to the battery association.
The coordinated brilliant battery management system not only protects the 12V 100Ah LiFePO4 battery from various irregularities but also deals with the screen and the charging/releasing cycle. Sophisticated battery cells guarantee long cycle life and abnormal release.
This battery is only 33% weight of lead acid. This gives the work a huge lift and limits so that you do not miss a single second of runtime. This is your ideal decision for RVs, marine, and off-grid applications when remembering towing or versatility.
What we liked
Ensure a lifetime of more than 4000 cycles;
100A continuous discharge current;
  Wide range of operating temperatures;
Auto-balancing function.
Maintenance Free.
What we didn't like
Renogy Deep Cycle AGM Battery Charge Most Home Appliances
Discharge temperature range: 5°F~122°F;
3% self-discharge rate at 77°F (25℃) per month;
Weight: 66 pounds;
1100A (5 seconds) max. discharge current.
Renogy Deep 12V 100Ah Cycle is a part of the pure GL Deep Cycle Battery DG series that is pure GL batteries. High purity lead, strong grid, and patented gases can be performed electrolyte, DG series provides excellent recovery after deep discharge under the use of dense rolling discharge, and can supply 1000 cycles at 50% DOD.
The perfect addition to your solar power system is the 12V 100Ah Renogy Deep Cycle Pure GEL Battery. Individual sources are used in the lead paste of positive post and the battery can recharge easily at a normal level.
 It is used in special conductive electrolytes so that all parts of the plate are reacted equally, not flowing, lakes or stratification so that it is a gelatin firmness. Heavy-duty lead-calcium grid ensures light erosion and enables optimal float charge conditions and long designed service life of using standby 10-year standby at the optimum operating temperature of 25 ℃.
Due to the use of lead-calcium grid alloy, there is low self-discharge and reliable efficacy in the Renogy batteries. At the temperature of the room, the Renogy battery's self-discharge ratio per month is about 3% of battery capacity.
The construction of the internal battery is designed to withstand fire, the sparkles approach, and radios are equipped with battery explosion-proof safety valves to prevent the production of swamp gas.
What we liked
Excellent discharge performance;
Maintenance-free, no water refilling;
Leak-proof and non-gassing for safety charge;
Its economical rechargeable battery solution;
High-security design.
What we didn't like
No noticeable cons are available.
WindyNation-Deep Cycle Sealed Lead Acid Battery
Voltage: 12V;
Off-grid power: Solar Systems, RV's, UPS, Offshore Marine Power, Telecommunications, Portable tools;
Dimension: 13 x 6.8 x 8.7 inches.
If you are searching for a deep cycle RV battery, so you don't miss the WindyNation deep cycle battery and its prevalent presentation and strength. The fixed lead-acid battery is ideal for some, applications, including RV, airport, marine, human services offices thus some more.
I am additionally dazzled it is ideal for solar power applications or as a reinforcement power source. Picking the 12V AGM battery, you can have genuine feelings of serenity. You can utilize it from numerous points of view. It's adaptable you can likewise utilize it for UPS and off-framework applications. It's making perfect for a camper battery charging framework.
Add more of these features, I cherish that the lead-acid can offer potential clients fulfillment. Numerous clients have it for sun-powered charging in light of the fact that it stores sunlight-based vitality flawlessly. I likewise preferred it offers maintenance-free operation.
What we liked
Easy to install;
Safe for all types of ground;
It's shock and vibrations resistant;
Maintenance-free.
What we didn't like
FAQs
What is the Longest Enduring Deep Cycle Battery? 
The most confided-in name in deep-cycle battery innovation – likewise offers deep-cycle gel batteries. These gel batteries are totally supported free and demand no watering. Deep cycle gel batteries give clients durable runtime and battery life for the most requested applications.
Would you be able to Cheat a Deep Cycle Battery?
Because of too high a charge, voltage unnecessary momentum will stream into the battery, in the wake of arriving at full charge, causing disintegration of water in the electrolyte and untimely maturing. At high paces of a cheat, a battery will logically heat.
Is it OK to Leave the RV Connected Constantly? 
Yes, you can keep it! You are the Travel Trailer connected constantly. Something you have to screen is the house batteries for the trailer. You should examine the electrolyte levels on the batteries in any event once every month to ensure that they're not have gone dry or low.
What Exactly Extent do Deep Cycle Batteries Last? 
Deep cycle battery and deep cycle RV battery that is proposed to store a huge amount of power so they can work over huge loads of time. For the most part, automotive batteries will fail after 30-150 profound cycles if profoundly cycled, while they may keep going for a large number of cycles in typical beginning use (2-5% release). These are intended to be released down as much as 80% over and over and have a lot thicker plates.
What is the Expected Life Span of a Deep-cycle Battery?
The expected life span of a deep-cycle battery can vary depending on several factors, including the type of battery, the quality of the battery, and the way in which it is used and maintained. On average, a deep-cycle lead-acid battery can last between 3 to 5 years with proper use and maintenance. However, lithium-ion batteries have longer lifespan, they can last up to 10 years or more. It's important to note that the life of a battery can be affected by factors such as overcharging, undercharging, and extreme temperatures.
Bottom Line
The above comprehensive deep cycle battery will guide you when choosing your marine battery or battery without being lost in technical terms. We have looked at the most important features which you can use to quickly make up your mind at a glance.
Choosing the battery for your boats should not be a headache anymore. Neither do you need to do any trial and error. Just keep the desired CCA, CA, RC, and AH ratings in mind. Those ratings combined with the AGM vibration resistance structure should guide you in making the best choice.
You Might Also Like: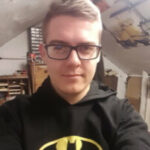 Hi, I am responsible for the 'Homeowners Power Solutions' category. My name is Liam Jaxon and a licensed technician with 7 years of experience in vehicle batteries, electrical gadgets, and home appliances. My working experience in different residential & light commercial electrical sectors and the automobile industry helped to acquire vast knowledge in this industry.