Today, we are going to introduce you to the best single-bevel miter saw. Yes, we are talking about the great Dewalt DW715. In a word, this machine is WOW! We described it as "WOW" because of considering all sides of the saw with other saws in this segment.
This saw is nearly unbeatable at all. The previous customers have found this saw most performable among all. And after reviewing this perfect saw, we can straightly tell you that it is fully able to satisfy you at your service.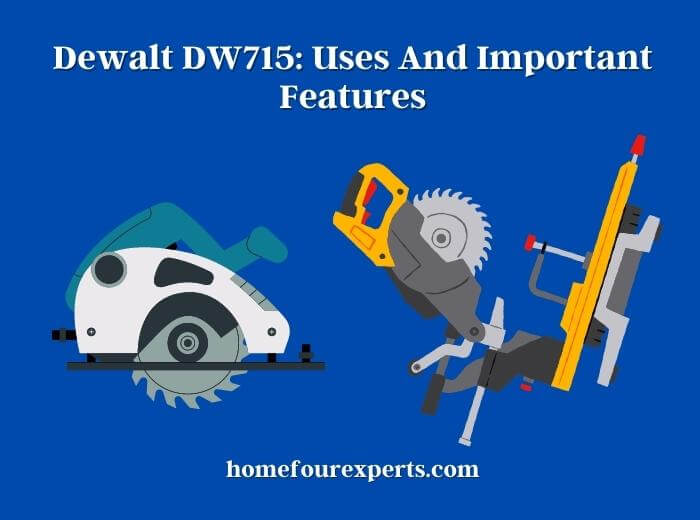 So, why should you choose Dewalt DW715? Well, you should choose this one because of its efficient abilities, great performance, user's satisfaction, longer life and affordable price. We have here attached the full detailed review of this product. We also included some common questions and their answers and some tips to maintain your sew in the recommended way. So why are you waiting? Let's start- 
Dewalt DW715: The Best Single Bevel Miter Saw
Product Features:
Adjustable stainless steel meter detent plate;
Sharp And thin imported saw;
Product Dimension: 26.1x 9.6×17.2 inches.
The Dewalt DW715 is an imported miter saw. It's imported from China. This sharp saw is fully capable of customer satisfaction and requirements as well. The saw has a smart and powerful stunning design for better, quick and accurate cuts. And additionally, the saw is too compact and portable so that you can transport it easily.
The saw comes with a 12-inch blade which has 32 teeth for efficient cutting capability. The motor of the saw is 15 AMP and the saw, it's too powerful. The motor can deliver 4000 RPM which provides extended power as well as durability. The most amazing feature is it has an adjustable miter detent plate, miter override, and cam lock for the miter handle. The adjustable stainless steel detent miter plate has 11 positive stops that allow you to get repeatable accuracy and work durability.
The miter saw override feature offers you to stop the miter and adjust it at your desired setting without any saw slipping into the miter detents during working. The cam lock miter handle lets you eliminate the need to twist the saw handle to lock in on angles. The increased bevel capacity, powerful motor, and convenient stops made this machine more effective than others.
The saw has a tall sliding fence that supports crown molding type up to 5-1/4 inch & base molding type up to 6-1/2 inch vertically. It's against the fence while sliding out of the way for a bevel cut with ease. The crosscut capacity of the saw is up to 2×8 inch dimensional lumber.
The saw has ability bevels up to 48° to the left & up to 3° to the right with the 0°, 33.9° and 45° positive stops while cutting flat crown molding. The steel bevel can stop at 0°, 33.9°, 45° and 48° which is for delivering versatility at most common bevel angles.
The saw is made for an easy and perfect cutting experience. This lightweight compound miter saw can be carried easily anywhere with you.  The saw includes a dust bag, blade wrench, carbide blade, and comfortable side handles in the base.
What we liked
Offers cam lock miter handle;
The saw has a tall sliding fence;
This one offers 11 positive stops;
Up to 2×8 inch crosscut capacity;
Eligible for crown molding laying flat cutting;
The saw comes with a miter detent override for easy settings.
What we didn't like
How You Can Maintain Your Saw
In order to get the continuously desired performance, you need to follow some tips for your saw. Here, we've included some maintenance tips so that you can follow them and get the best performance from the saw for a longer period continuously.
Clean the miter saw and remove dust and debris. You can use a vacuum cleaner to do it. Pay more attention and ensure that no dust is left on the saw surface.
Now, look at the saw fence and the saw-cutting table. Most people think it's unnecessary but believe me; only cleaning the tools isn't good enough for maintenance. Clean the table, cutting surface, and especially the place of caked particles.
It's time to clean the blade and sharpen it so that you can get smooth and accurate cutting. The blade is the most important as it has the main work to do. The performance and the functions of the tools depend on this blade mostly. The sharper blade cuts more accurately and smoothly. First, remove all debris from the blade. After that, brush and clean your teeth. Now, apply some cutting oil on the blade surface. If you notice the blade has been blunt or damaged, then sharpen the blade by using the right sharpening tools. Don't forget to wear gloves and glass before cleaning and sharpening the blade.
Now, it's time to clean the exterior moving parts of the machine. Overlook them and apply some lubricant on them to enhance their longevity of them and reduce friction. It will keep the performance. You can find the recommended lubricant type in the user manual.
At last, check the power cord, board, and brushes. Replace them if you notice any damage to them.
While leaving the machine idle, pack it with the dust bag. It will secure your saw lifetime and save you from any kind of harm.
Frequently Asked Questions (FAQs)
 How many volts is this saw for?
Answer:  110 Volts.
Is the saw able to cut 4×4 at 9 degrees?
Answer: Yes, it is. You can do it easily. Just turn it after the 1st cut.
How many teeth are on the included blade?
Answer: It comes with a 32 teeth-based blade.
What Type of Motor Does the Dewalt Dw715 Use?
The Dewalt DW715 uses a 15 amp motor.
What Types of Materials Can the Dewalt Dw715 Cut?
The Dewalt DW715 is a miter saw and can cut wood, soft metals, plastic, and other materials that can be cut with a saw blade.
Conclusion
The Dewalt DW715 is an awesome single-bevel miter saw without any doubt. This saw is really a pretty good addition to your workshop with great and efficient value. This one is also for reducing your labor and extra attention. The saw is made for easy using preferences and great performance. If you own it, then your work will be speeded up greatly. This user-friendly single miter saw will fully satisfy you with its wonderful performance; believe me!
You Might Also Like: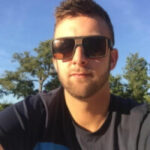 Hello, I am David Rowan. I am a professional contractor with 10 years of experience in home building, different tools used, construction, home remodeling, and other home improvement work. I have already built many custom homes and continued to do several woodworking projects along with how to deal with all categories of tools.