What is a dust extractor? How is it different from a vacuum cleaner? Can you replace them?
A dust extractor or dust collector is a system that collects or extracts dust or other impurities from the air, which is produced in the workspace due to different industrial and commercial processes. It is the essential tool used in a wood industry or workshop to manage the massive amount of dust.
To know a detailed explanation and the difference between a dust extractor and a vacuum cleaner, you have to read this whole content thoroughly.
What Is a Dust Extractor? What Is It Used for?
A dust extractor is an essential tool used to clean the air of a working area by extracting the dust and debris produced during work. It keeps the machinery protected from dust. The woodworking industry uses it to collect ultra-fine dust particles made when miter saws and sanders are used that can escape from a vacuum cleaner or a shop-vac. 
What Makes the Difference Between a Vacuum Cleaner and a Dust Extractor?
There are a few differences between the dust extractor and vacuum cleaner. Let's have a glance at the fundamental differences between them.
Dust Extractor
Vacuum Cleaner
Type
Two different models
Single model-fit-all design
Use
For cleaning industrial wood dust
For light cleaning of home and shop
Efficiency
Can clean fine dust from the working area
Can clean dust but not fine dust
Range
Only use for wood related dust
It can be used for small wood chips, broken pieces of glasses, and water.
Capacity
Able to clean a large area quickly
Not as fast as a dust extractor
The Features That Make a Dust Extractor Different From Vacuum Cleaner
To know better about a dust extractor, you should know how it differs from a vacuum cleaner and all the functionality. So let's go for the feature analysis of dust extractors and vacuum cleaners.
Features of Dust Extractor
Few things you should know about the dust extractor:
Range
The type of material a dust extractor ranges from limited to cleaning sawdust. It is most likely suitable to clean the derbies that are wood related, like sawdust in the wood workshop produced during work. 
Use 
The dust extractor removes dust from industrial and wood workshop floors and power tools.
Efficiency
A dust extractor is the portable version of a dust collector. Usually, they are used to clean all kinds of dust particles, even fine sawdust. Using the extractor will leave no dust that can harm you and your electronic tool. But with a dust extractor, you will not clean the larger particles like wood chips or broken glass pieces. 
Capacity 
Dust extractors are designed with a high volume, low-pressure pump. That allows collecting a large volume of dust quickly from a large working area without leaving any dust particles large to fine. But it cannot manage the large particles as it has low pressure. 
Air Cleaning
Also, dust extractors are designed to collect pollutants and dust from the air. So it helps you to keep the air clean that you breathe and prevent harm that can be caused to your lungs due to dust and other hazardous air pollutants produced in industries and workshops. 
Features of Vacuum cleaner
All the basic features and how to use a vacuum cleaner you should know:
Easy to Clean Messy Area
With a vacuum cleaner, you will clean a place even if the waste is messy and not dry. It can clean every type of dry and wet. You do not have to wait until the trash gets dry. So you can use it for regular cleaning. 
Types of Particle 
With a vacuum, you will be able to clean your shop or home, no matter whether that is related to wood or not. The vacuum cleaner can clean wood dust, small pieces of wood, broken glass pieces, and liquid waste. 
Efficiency 
A vacuum cleaner can clean only the larger particles of dust. With a vacuum cleaner, you cannot clean the hard woodworking area with fine dust. 
Capacity 
A vacuum cleaner comes with a high-pressure, low-volume pump. That makes it suitable to collect larger particles, but it is not ideal for cleaning larger areas at once because of the low volume. The vacuum works a little slower than a dust collector. It has an ability that is limited for a small working area or home.
Pump Using
The vacuum cleaner pipe has a pump that not only sucks the air but also blows. So you can also use it instead of a blower to blow the dust.
Use 
You can use it for collecting the housekeeping debris floors, walls, carpets, around equipment, and from bulk piles under conveyors. The vacuum cleaner is also used to clean cars and stairs. You can also use a vacuum for cleaning your shop of every type of derbies when it is not sawdust.
Cheap
It is a common tool for household work; it comes at an affordable price. A typical vacuum cleaner comes at a lower price than a dust extractor. 
Can a Dust Extractor Be Used as a Vacuum?
There are a few types of dust extractors that can be used as vacuum cleaners. But the dust extractor is almost designed to be used in the wood industry or a wood workshop to maintain a clean and dust-free workplace, and it can't clean liquid waste. As we see in the basic feature differences above, the distractor is equipped with high volume low pressure; they only quickly collect different dust particles from any kind of hard surface. 
On the other hand, vacuum cleaners are designed to clean lightly large particles and wet derbies. They also can be used to clean cars. 
What Should You Consider When Buying a Dust Extractor?
You should consider two major factors when buying a dust extractor. One is the dust collector's size, and the other is the ducting material.
Size Matters
The thing you have to consider while buying a dust extractor is its size. If you are shopping for an extractor for a small shop, you must be concerned about the space an extractor may require. The larger the size, the more area you will need to place it. 
There are three sizes available for dust extractors: small, medium, and large. The power and efficiency also vary with the size of the collector. The Small-size collectors are portable and quickly move all over the working area. And the small and medium-size tools use disposable plastic collection bags for the chips and dust. That makes it easier to manage and dispose of the dust.
Ducting Materials
Another thing to consider is the ducting material of the dust extractor. There are three types of duct material used for dust collecting. They are stainless or galvanized steel, plastic hoses, and PVC. Hose is made of plastic that is not very efficient for long-term work. For industrial use, metal hoses are the best air filtration option.
FAQs
What Is a Dust Extractor Used for?
A dust extractor is a tool to collect dust particles. This tool has common use in woodworking or other industries for collecting dust and other small particles from the workspace.
What Is the Difference Between a Vacuum Cleaner and a Dust Extractor?
The main difference between a shop vac and a dust extractor is that a dust collector is used in an industrial workshop, whereas a shop vac is used to collect domestic debris. Besides that, a dust extractor can collect fine particles from the air, but the vacuum cleaner can do better. It can collect both dust and debris.
Can a Dust Extractor Be Used as a Vacuum?
No! The main job of a dust extractor is to collect dust only. It cannot handle larger particles or wet waste. So, you should not use a dust collector for vacuuming your room.
Conclusion
Now answer what a dust extractor is? I guess you have got your answer after reading this article. Now you will be able to choose the right pick for your job. It will help you to keep the area and air dust-free. Using a dust extractor and cleaning will improve efficiency and productivity in the working area.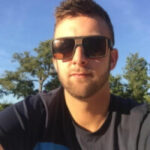 Hello, I am David Rowan. I am a professional contractor with 10 years of experience in home building, different tools used, construction, home remodeling, and other home improvement work. I have already built many custom homes and continued to do several woodworking projects along with how to deal with all categories of tools.