Whenever we think of camping, the first images that come to our mind are sleeping in a tent, enjoying our meal on an open fire, and doing many exciting things with or without our beloved.
But when we hear the word "Cowboy Camping "what image comes to our mind at that time?
Are you excited to know about this camping trip?
Well, without wasting a minute let's jump into the main article and learn more about these authentic types of camping.
What is Cowboy Camping?
Without giving any hard examples, we can present them in the simplest form. We have to sleep outside while we are doing Cowboy camping.
You cannot get any tent or net to protect you from bugs, insects, animals, etc. You have to sleep in a sleeping bag under the star-filled sky.
When you wake up early in the morning, the first sight you will get to see is the sun rising. You can hear the early birds singing.  Cowboy camping can give you a breathtaking experience without any internet or gadget.
You can forget all your stress, and tension and enjoy the raw beauty of nature. Cowboy camping is not for everyone. It can be challenging for some people psychologically. For people who dare to accept wild challenges, this camping is a great choice for them.
There are lots of experiential benefits you can find by doing this camping. You can feel the intense feeling of vulnerability surrounding a desert, mountain, or under the open sky.
How Do You Set Up Camp?
To set up a camp, you will need to follow these basic steps:
Choose a suitable campsite: Look for a level, dry spot that is protected from the wind and away from potential hazards such as floodplains or steep slopes.
Set up your tent: Clear the area of any debris and stake down the tent using the tent's provided stakes or guylines.
Lay out a tarp: If you have one, lay out a tarp under your tent to add an extra barrier against moisture.
Gather firewood: If you plan on having a fire, gather firewood from the surrounding area and keep it at least 15 feet away from your tent.
Pitch your tarp: If you have a tarp, you can use it to create a shelter over your cooking area, or use it as a shelter for yourself and your gear.
Set up your cooking area: Make sure you have a safe and designated area for cooking, away from any flammable materials.
Set up your sleeping area: Make sure to have a good sleeping pad and a good quality sleeping bag, and also make sure that you are using a suitable sleeping bag for the temperature.
Organize your gear: Make sure to keep your gear organized and easily accessible, so that you can find what you need quickly.
Follow the Leave No Trace principles: Make sure to leave your campsite as you found it, and practice Leave No Trace principles to minimize your impact on the environment.
The Philosophy of Cowboy Camping
The main motive of this camping is, you have to be comfortable with what you have with you. Just enjoy the simplicity of the situation.
This camping can help you to connect with nature. You cannot enjoy the view if you sleep inside the tent.
Many people will take their step back after the thought of being vulnerable and exposed. But when you understand the difference between sleeping under the open sky while watching the star twinkling and sleeping inside the tent is not the same thing.
Keep Everything Simple
You need to know that the main thing about this camping is you have to keep everything simple as much as you can. 
Keep less gear in your backpack, which means take the main things with you.
Just try to focus on your adventure and remember that cowboy camping helps to-
Connect with nature directly;
Save lots of your time setting op and taking down your camp;
Build your confidence;
It give the chance to find more areas for camping;
Teach you to travel faster and lighter.
This camping also helps you to see what nature can provide. It is a big chance for those who love to sleep in the ground, under the stars, and live off the land.
How to Do Cowboy Camping
It depends on you how and where you want to do your camping. It will depend on your tolerances and preferences. Though, a few things you need to consider before your camping ensure, that you have a memorable and enjoyable camping experience.
Finding the Right Place
The first thing you have to do is try to select a place where you can find the tree.
You do not need to worry much if you find that the water and other factors are ok. The tree sucks the moisture out of the air and ground, so it will be beneficial for you to make your camp under a tree. On the other hand, if you do not find any tree nearby, try to find something that will help to block the excess wind that insulates your sleeping area. You can look for-rock covers or bush covers.
Earlier in our article, we talked about cowboy camping will give you the option to sleep wherever you feel comfortable.
If you are sleeping on the ground, sticks and stones can poke your back all night. So, try to find a place where the surface is not too harsh and a little softer.
Another thing that needs to be sure is that there are no wet patches around you because it can give you an uncomfortable feeling.
Weather
The most important thing you need to check is the weather because the weather can turn at any moment.
Before choosing the place, you need to check the weather. If you know the weather is going to be worse, then selecting a relatively sheltered one is the right decision. 
You can make a campfire to give you a warm feeling on a cold night.
Dealing with the Wildlife
When you are cowboy camping, it is common thing to bump into some types of small or big creatures.
However, it depends on where you are camping. You should take additional precautions if you are camping in any dangerous area.  You can take a mosquito net in your backpack to protect yourself from mosquitoes and harmful insects.
Citronella candles can help to keep small numbers of insects away from you. Insect repellent is also a great option to protect your skin.
Is There a Difference Between Tarp Camping and Cowboy Camping?
Trap camping and cowboy camping are much similar to each other. In trap camping, they do not use tents like cowboy camping.
But the main difference between these two campsites is that trap campers use a trap canopy as shelter. They do not sleep directly under the open sky like cowboy campers.
The Advantages of Cowboy Camping
There are some amazing advantages of cowboy camping. Let's get to know about these-
Excellent Choice
Cowboy camping is an excellent choice for people who love to explore a lot. It is hassle-free camping. You do not need to drag so many things with you. After finishing a hard day when hiking is over, you can just lay down on your sleeping pad. 
Sleep Anywhere
Unlike other camping, it teaches you to sleep wherever you please. You are free to move around and enjoy your adventure.
Opportunity to Enjoy Natural Beauty
If you are a nature lover and love to experience the beauty of nature, then this is one of the fantastic ways to do it.
Learning Life Hacks
It will also teach you some outstanding life skills. It helps to make you more confident, brave, and independent. Also, increase your knowledge and experience.
Things You Should Know Before Starting 
After reading this article, we find out that there are so many advantages to cowboy camping.
But it would be wise before starting this camping if we could find out the disadvantages of this camping. Cowboy camping is not for everyone. If you are not comfortable sleeping outside and exposed, then this camping is not for you. You cannot get as many facilities as other campers.
It is not for elderly people and out of shape;
People sensitive to sun exposure, bugs, and wildlife;
No bathroom facilities.
What to Take With You?
The concept of cowboy camping is you have to keep things simple and take as little as possible. 
But when you are looking for basic things, then you will need at least the following:
A Sleeping Mat
It will protect you from the ground and give you comfort. Try to pack a compact size sleeping pad that will allow you to carry it during the day.
A Groundsheet
It helps to keep things dry and protects you from moisture.
A Sleeping Bag
The sleeping bag will keep you warm. Some people use a thick or wool blanket. It could be heavy sometimes. Find something which is light in weight and offers you comfort and warmth at the same time. 
What Are the Benefits of Cowboy Camping
Cowboy camping, also known as ground camping, is a type of camping where a person sleeps on the ground without the use of a tent or shelter. Some benefits of cowboy camping include:
Lightweight and minimal gear: Without the need for a tent or shelter, cowboy camping requires less gear and makes for a lighter pack.
Closer connection to nature: Sleeping directly on the ground allows for a closer connection to nature and the natural environment.
Cost-effective: Without the need to purchase or carry a tent or shelter, cowboy camping can be a cost-effective option for camping.
Increased flexibility: Without the constraints of a tent, cowboy campers have more flexibility in terms of where they can camp and set up for the night.
More scenic views: Cowboy camping allows for a better view of the night sky and the surrounding area.
It is important to note that cowboy camping is not suitable for all areas and climates, and it is important to be aware of the local weather conditions and any potential hazards, such as insects or wild animals.
FAQs
Can You Sleep Without a Tent? 
Totally. This one is a kind of adventurous experience. But make sure you take proper precautions for safety. 
Is It Time-Saving? 
Yes, it is. As you do not need to set up a shelter, cowboy camping is time-consuming. 
Do I Need to Keep a Backup Tarp? 
Yes. Even if rain is unlikely you need to bring a minimal rain shelter while cowboy camping for safety purposes.
What is the Best Season for Cowboy Camping? 
Summer. It's always summer. You can go camping in the spring too.  
Last Assumption
Cowboy camping is a great way to explore so many places and state your sense of adventure. You can enjoy every single beauty of nature. 
Unlike tent camping, you do not need to carry lots of equipment with you. You can move anywhere without the hassle of taking excess things in your backpack. It can help you to get back to nature in the most simplistic way. 
The best advantage of this camping is, the more you do cowboy camping, the more you learn tips and tricks. It will allow you to make your camping experience more enjoyable. 
There are so many advantages and disadvantages of this type of camping. 
We hope you guys enjoy reading our article and gather more knowledge from here for your next exciting trip.
We try our best to highlight the vital fact about Cowboy camping for you.
Good Luck…
Relevant Resources: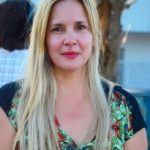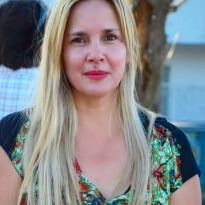 Guys, I am Camila Avery and I love to help my mom to do indoor & outdoor activities. As a lady, I have passed my time on gardening, home improvement, and personal or self-care. I have acquired some degrees in outdoor recreation, beauty, and hair care. It is not easy to work with top-level professional beauty experts. But, I got that opportunity and experimented with different hair extensions, hair colors, and cuts.