We all know that physical exercise is the key to maintaining good health. There are many advantages to regular physical exercise. For example, the daily habit of doing some physical exercise can control your heart rate, blood sugar, cholesterol, being overweight, and many other problems.
Not only physical health, but exercise can also help you to maintain a fresh and better mental health. Thus going to a gym regularly is a very good habit. But many of us can not manage enough time to go to the gym.
After a long working day, it's tough to go to a gym for exercise. Then why should you not make it in your own place? Creating a home gym is absolutely an amazing idea. You can workout whenever you want. You have not to go outside so there is no tension about bad weather. The most important fact is all of your family members can exercise in the home gym. 
So,here I will write about 5 creative home gym ideas for small spaces.
1. Place Selection Ideas
To create a home gym, you only need 12*8 feet of free space. So if you look carefully, you can easily find a suitable place for your home gym. Here are some ideas:
Garage
Almost every garage has some free space. You can use it as your home gym. Just clean one side of your garage and decorate that corner as you wish. 
Bedroom Corner
If you are living in an apartment and you do not get permission to use the garage, then think about your bedroom. To make a gym in your bedroom is not so tough. You just need to rearrange some furniture. Some furniture may not be so useful for your bedroom, so you can replace those with your home gym equipment. If your bedroom is on the ground floor, this idea will be really helpful.
Basement
Though modern apartments do not have enough spaces, try to find the empty place in your home. If you find sufficient space in your basement, it's ok. You can arrange all the gym equipment amazingly in the basement if you have some interior design ideas. 
2. Must-Have Equipment You Need to Buy for Your Home Gym
For making your home gym,  at first you have to buy some accessories like a yoga mat, wood bench, yoga foam roller, training bench etc. If you are planning to make a home gym in a small space, the following equipment is necessary.
Dumbbells
Nowadays many types of dumbbells are available in the gym shops. They can be made of various materials and various sizes. So you can buy a set of dumbbells as your required quality and material for your home gym. Also, buy a small rack to keep your dumbbell set. It will save your space.
Exercise Balls
To improve your strength and muscle tones, to balance your body movements, an exercise ball is very helpful. You should buy one that will be suitable for your height and weight. Not only in the gym, but you can also set it in your reading room or bedroom. 
Kettlebell
The kettlebell will help you to improve your strength, melt your extra body fat, give you more flexibility, and so on. It is small in size so that you can keep it in your home gym without any tension. Normal people should buy an 8 to 12 kg kettlebell for regular exercise.
Treadmill
The treadmill is helpful equipment when you think of regular exercise. There are a lot of benefits. It will control your blood sugar, blood pressure, muscle pain, and extra body fat. By using a treadmill regularly, your heart rate will be improved. So if you can afford, buy a treadmill at a reasonable price.
Stationary Bicycle
A stationary bicycle and a treadmill can be used for almost the same reason. So you can buy a stationary bike as an alternative to a treadmill.
3. Make it Affordable
Budgeting is a big issue while you start to create your home gym. So try to find cheaper alternatives. Though a treadmill is a very helpful piece of equipment, it is very costly and needs more space. You can easily use a jump rope instead of a treadmill for your regular cardio workout purpose. Jump rope is cheap, available, and requires no space for setup. Similarly think about all the alternatives and try to pick the best one according to your available space and budget.
4. Make a Mirror Wall
This is an amazing idea. Make a mirror wall. It will not only help you to see your outfit, but also will make the space feel bigger. It will give your tiny gym space a wider look.
5. Vertical Arrangement
Try to arrange all the equipment vertically. Make a vertical wall rack where you can keep all your dumbbell set, kettlebell set, yoga mat, jump rope, towel and all the small equipment in an organized way. 
Conclusion
Making your home gym will not be tough or impossible if you can do it in an organized way. In this article, I have shared some hacks that will help you to make your home gym when you have not sufficient space for making it. There should be no compromise with your body fitness. So in your busy life, if you can not manage time to go to a gym regularly, just make it at your sweet home. 
You Might Also Like: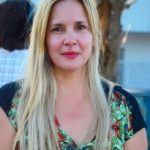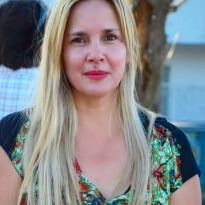 Guys, I am Camila Avery and I love to help my mom to do indoor & outdoor activities. As a lady, I have passed my time on gardening, home improvement, and personal or self-care. I have acquired some degrees in outdoor recreation, beauty, and hair care. It is not easy to work with top-level professional beauty experts. But, I got that opportunity and experimented with different hair extensions, hair colors, and cuts.