Published on: March 20, 2023
Written by Camila Avery / Fact-checked by David Rowan
A balance bike is a simple, small bike for kids that has no pedals. Some bikes come with a built-in braking system, and some do without a brake. The bike that has brakes is appropriate for children.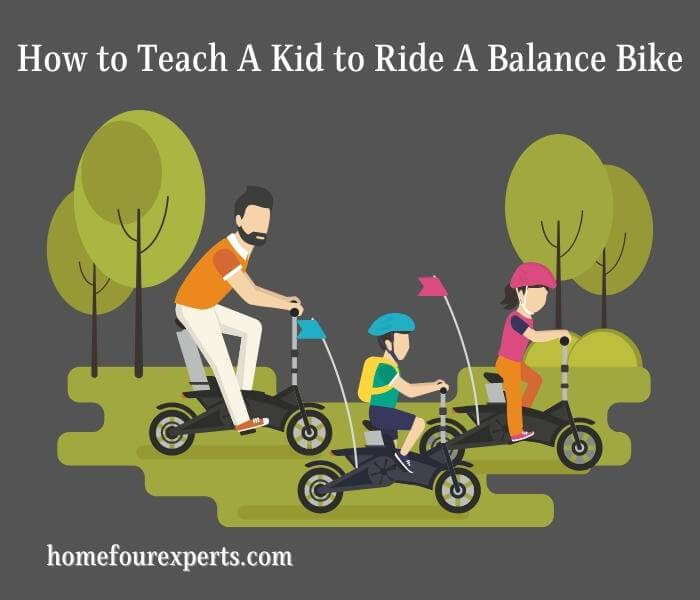 Sometimes they ride the bike very fast so if there is a brake on the bike then they can reduce the speed quickly. Now let's come to the point. If you want to give a balanced bike to your child, then you have to teach them first how to ride it. Because without learning it, they can have accidents while riding the bike.
So if you are worried about teaching your kids to drive bikes then no more worry! In this article, we have explained how you can teach kids balance bike riding. We have made it as simple as we can so you will understand them easily.
How Do I Make Sure the Bike is the Right Size for My Child
To ensure that a bike is the right size for your child, follow these steps:
Measure their inseam (the distance from the ground to their crotch)
Consult a bike size chart to match the inseam to the recommended wheel size
Test ride the bike to make sure it is comfortable and easy to handle
Ensure that the child can easily reach the handlebars and pedals and stand over the bike with both feet on the ground.
Remember, it's important to have the correct bike size for safety and comfort while riding.
Simple Preparation to Ride a Balance Bike
Kids should wear a helmet when they are learning to ride a bike because it will keep their heads from being hurt. Also, tires should be pumped properly, check the tires before getting started. Choose a bike that has brakes and shows the kids how to use it before they start riding it.
Set the saddle/seat height in the proper position. Set it according to your kid's height so that they get better comfort by sitting on it. Their height should be like how kids can keep their feet on the ground without any problem by sitting on the saddle.
How to Teach Your Child to Ride a Balance Bike
Show the kids how to sit on the seat and keep their hands on the handlebars.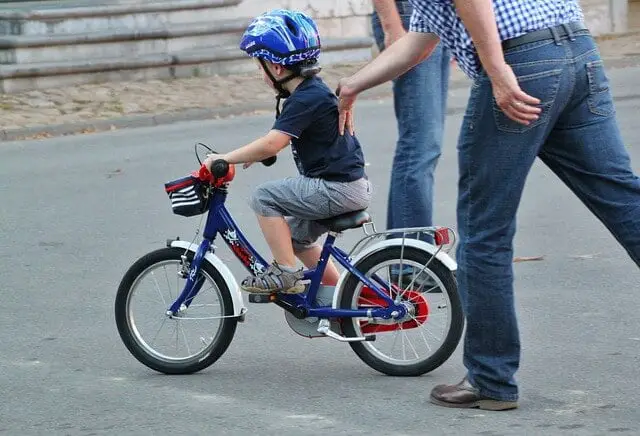 Teach your kid how to swing their leg to take the bike forward. Show your kids how to use their feet to move the bike forward by pushing on the ground and tell them to do this many times. Always encourage your kids about riding the bike so that they can do it.
After they learned to push on the ground using their feet properly, they told him to raise his feet from the ground so they could glide freely. Keep in mind that this should be practiced many times to gain better results and learn it properly. Alternatively, pedal-free bicycles are also better for kids.
After they learn to lift their feet from the ground, then you can show them how to use the handlebars to steer the bike. Finally when they learn everything above mentioned then teach them how to stop the bike smoothly when they should slow down the balance bike.
Safety Precautions to Take When Teaching a Child to Ride a Balance Bike
Wear protective gear, such as a helmet
Choose a safe location, away from traffic and obstacles
Start slow and gradually increase the speed
Teach traffic safety rules, such as looking both ways before crossing the street
Supervise the child at all times
Make sure the bike fits the child properly
Regularly inspect the bike for any defects or damage.
FAQs
Is It Better To Start with a Balanced Bike?
Yes, there is no doubt that the balanced bike fits kids to young people who desire to learn how to ride it easily. If you choose a balanced bike for your kids, it is the right decision because this type of bike is extremely light and easy to control. This is a safer way to start riding or make exercise fun and enjoyable. Parents feel confident for their children while practicing riding a balanced bike. Be sure you skip the training wheels in this matter. 
What Age Is Best for a Balanced Bike?
This is a very common question of what age are balance bikes for. Don't panic. Balance bikes are available in different sizes suitable for 18 months to 7 or 8 years old kids. But, after two years old, you can avoid balance bikes. Believe it or not, some adults can also use balance bikes. 
Remember, before collecting a balance bike, you have to better check the manual age and your child's age. Otherwise, your kids feel uncomfortable. 
What Are the Benefits of a Balanced Bike?
The main advantage is that the balance bike creates conference riders, especially 18-month-old kids who can learn to ride this bike with ease. When they are 4 or 5, they can shift to a pedal bike. Another thing the balance bikes are lightweight, which means three times lighter than pedal bikes riding the balance bike, your child can be safe from the risk of injury. 
Are Balance Bikes Bad for Toddlers?
According to Kid Sense Child Development, "learning balance and coordination is important for injury prevention, self-regulation, and developing a foundation for future development of fine motor skills". So, balance bikes are not bad for kids or toddlers. It helps toddlers to develop their motor skills.
Conclusion
We hope that you have got an idea of teaching your kids to ride a balance bike after reading this article. It's easy to teach your kids to ride a balanced bike. But keep in mind that every child has a different ability to learn or do a thing so if one of your kids learns to ride a balance bike quicker than others then it doesn't mean you have taught them incorrectly. You have to be patient, and you have to encourage them. Just choose an appropriate bike according to your kid, and your requirements then start teaching them how to ride it
You Might Also Like: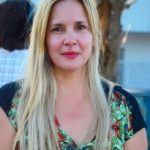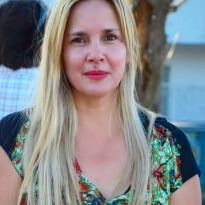 Guys, I am Camila Avery and I love to help my mom to do indoor & outdoor activities. As a lady, I have passed my time on gardening, home improvement, and personal or self-care. I have acquired some degrees in outdoor recreation, beauty, and hair care. It is not easy to work with top-level professional beauty experts. But, I got that opportunity and experimented with different hair extensions, hair colors, and cuts.