Are you feeling bored while working out on the treadmill? Without any song, music, or other entertainment, no one can enjoy the workout period. Because music ensures lots of fun along with bringing your mood up & building stamina as well. Even if you want to go farther, it helps you by providing some favorite tunes and energy.
Perhaps you don't know how to play music on the Nordictrack treadmill. No worries, just turn on this writing. We provide details here. 
In summary, you can play & listen to music by using direct Bluetooth, a cable, or a Bluetooth adapter. Keep in mind, only the treadmill's screen doesn't work to do this job. This machine requires the proper connection to the other devices. 
Can You Play Music On NordicTrack Treadmills?
As a smart person, you would like to use the modern NordicTrack treadmill that allows playing music through built-in speakers. If you are a senior walker, you can also enjoy songs by using treadmills for senior walking. We would like to recommend the low-impact treadmill for senior walkers because it is better to protect against injury.
However, it is almost impossible to load the music onto the console. Even though you can't download any music app directly. Because NordicTrack treadmill's screen has no Google Play store that supports doing this like an Android display. For playing music, users can connect their tablets or phones.
Some users like to use the 'hack' process to load music. It is dangerous and often breaks your valuable treadmill. So, connecting your device is the best way to listen to treadmill music. Another opportunity is that you can include the clip-on fan for more comfort during working time. 
How to Play Music on Nordictrack Treadmill? 
There are several ways to play music from the running machine. We discuss here three common ways of achieving this opportunity without any problem. 
1. Via Bluetooth Direct to the Treadmill
Using Bluetooth is an extremely common way to connect the running NordicTrack treadmill. How to do it?
Just attach your tablet or phone to the treadmill screen if the device allows Bluetooth. After attaching, you can play music. Not only music, but you can also use everything from your phone. 
2. Use a Cable to Attach Your Phone 
This is another simple way to play music, especially for the older NordicTrack machines. Plug a cable into your phone and also plug the other port on the treadmill. During the period of running or walking, you can listen to music. 
3. Utilize a Bluetooth Adapter
Are you not interested in playing music through cable? You can go through the process of using a Bluetooth adapter. Older treadmills allow using this method. 
How Do I Connect My Device to the Treadmill in Order to Play Music?
There are a few different ways you can connect your device to the treadmill in order to play music or movies.
1. Bluetooth
Most treadmills come with a built-in Bluetooth receiver, allowing you to wirelessly connect your device and stream audio directly to the treadmill speakers. To connect your device, you will need to first turn on the Bluetooth on the treadmill, then put your device in pairing mode and select the treadmill on your device's Bluetooth menu.
2. Auxiliary Cable
Many treadmills also have an auxiliary port, allowing you to connect your device with a simple 3.5mm cable. To connect your device, simply plug one end of the cable into the auxiliary port on the treadmill and plug the other end into the headphone jack on your device.
3. USB Port
If your treadmill has a USB port, you can use it to connect your device and play music or movies directly from the device. To do this, simply plug the USB cable into the port on the treadmill and into the appropriate port on your device.
4. Wi-Fi
If your treadmill supports Wi-Fi, you can connect your device to the treadmill's network and stream audio or video from your device
How to Play Spotify on Nordictrack Treadmill Easily? 
Spotify music is one of the largest music sectors nowadays. It allows you to download and convert to a CD player, MP3 player, or audio format. Plus, it is possible to move or transfer all Spotify melodies on your NordicTrack treadmill. We are going to provide you with some steps for downloading Spotify songs and playing them on your treadmill. 
First, it is crucial to Launch Tunelf Spotibeat Music Converter which helps you to download Spotify songs automatically. Plus, you can convert the songs on your computer. 
Second, set up the output audio parameters by pressing the g menu bar > Preference. You would like to select your favorite output formats such as MP3 or CD player, or any audio format. To keep the audio quality better, you can begin again adjusting the sample rate, channel, or bit rate.  
Third, you have to press the Convert button to download your beloved Spotify songs. Playlist works to download them as early as possible according to your net connection. When saved, this work is done. 
Now, it is time to enjoy your music by just transferring all the music files to your phone or tablet. Switch on to play them on the treadmill while you're walking or running. Before starting, you need to plug the audio wire into the treadmill's audio jack. 
The other end of the audio jack is plugged into the audio player. Then, click on the Play Button on your audio players. If you prefer to adjust the volume, you can do it by pressing the volume buttons on the console. You can play any Spotify lyrics on the NordicTrack treadmill. 
Frequently Asked Questions
How to Connect an iPhone to Nordictrack Bluetooth? 
Connecting an iPhone to the Nordictrack Bluetooth is very simple. Just turn on the Bluetooth and move on to your devices. Then, search for the Bluetooth option on your mobile. So, connect it to your treadmill and play songs. 
How to Play Music on a Proform Treadmill?  
Nowadays, some Proform treadmills come with iPod® compatible music ports that help to listen to your favorite songs. 
What Type of Audio Format is Supported by the Treadmill?
It depends on the specific treadmill model and manufacturer. Some treadmills may support MP3 audio files, while others may support a wider range of formats such as WAV, AAC, or FLAC. It is best to check the specifications or user manual of the treadmill in question to determine which audio formats it supports. Some treadmill also have built-in speakers or can connect to external speakers via Bluetooth, Aux, or USB port.
Do all Nordictrack Treadmills Play Music?
Yes, it is an excellent feature of all Nordictrack treadmills. They come with built-in speaker options for playing music without any hassle. If you go through the old models, you can find some problems. 
How do I Play Music on My iFit Treadmill? 
Yes, the iFit treadmill allows you to play music while you're working out. To start this job, touch on the treadmill screen that is paused. Then start the process of how to play music on your iFit treadmill. The following steps are helpful. 
Click or press the Audio & Music Settings button first.
Next, turn on the Music tab and tap it to open music. 
Are the songs toggled off? No worry, just switch it ON. Your music is also ON position. 
In this step, you can select any music from the music station. It is not possible to select them all at a time. 
Can You Play Your Music on NordicTrack s22i?
Yes, you can play music on the famous treadmill NordicTrack s22i. This includes a large Smart HD touchscreen. For this reason, users can connect to other devices and play with ease.
The Bottom Line
There is no confusion that all Nordictrack treadmills provide you with this feature of playing music. And, it is easier to connect the music. Listening to music on your treadmill increases your energy level and removes all loneliness. During the workout period, you feel a lot of fun and entertainment. 
The NordicTrack treadmill is an excellent choice for those who want to enjoy their favorite music while they exercise. With its built-in audio system and wireless technology, you can easily connect your music device to your treadmill and start playing your favorite music. The sound quality is excellent and the easy-to-use controls make it simple to adjust the sound levels to suit your needs. With its advanced technology and modern design, the NordicTrack treadmill is an ideal choice for those looking to get the most out of their workouts while enjoying their favorite tunes.
Relevant Resources: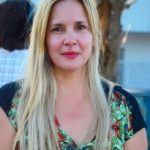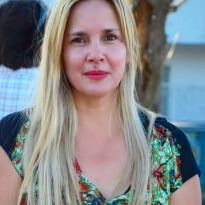 Guys, I am Camila Avery and I love to help my mom to do indoor & outdoor activities. As a lady, I have passed my time on gardening, home improvement, and personal or self-care. I have acquired some degrees in outdoor recreation, beauty, and hair care. It is not easy to work with top-level professional beauty experts. But, I got that opportunity and experimented with different hair extensions, hair colors, and cuts.