When your phone battery dies because you forgot to charge it, you rely on a power bank. But what happens when you forget to charge both? Or have you ever thought of a situation when both your phone and power bank is dead due to several days-long power cut?
Or do you have any backup plan to charge up the phones during a campaign? 
Well, there is a solution to all these emergencies. That is, using a power bank that charges itself. To cope with these situations, solar-powered power banks have been launched in the market.
Other than getting recharged by sunlight, there are other useful features of these power banks. Read ahead to know more about solar-powered power banks; I am sure it will not fail to amaze you. 
What is Solar Power Bank
We all know what a power bank is; it gives backup when you need to charge your small and smart devices but you are not near any power outlet. Nowadays it is as compulsory as electricity, or for some, as necessary as air. However, it is useful not only to power up a smartphone and mobile phone, but also GPS, flashlight, camera, and any other handy devices. 
A solar-powered power bank is also a power bank too but it has a solar-powered recharging option. Some solar power banks have type C input to recharge from any power outlet. Though the solar panel takes a long time to fully charge the unit, it is yet handy for emergency situations and outdoors.
What Are the Different Types of Solar Power Banks
There are several types of solar power banks, including:
Monocrystalline solar power banks: These are made from a single crystal of silicon and are known for their high efficiency and durability.
Polycrystalline solar power banks: These are made from multiple crystals of silicon and are less expensive than monocrystalline solar power banks.
Thin-film solar power banks: These are made from a thin layer of photovoltaic material and are flexible and lightweight, making them a good option for portable devices.
Foldable solar power bank: These are solar power banks that can be folded up for easy storage and transport.
Multi-panel solar power bank: These are solar power banks that have multiple solar panels, allowing for more efficient charging.
Waterproof solar power bank: These are solar power banks that are designed to be waterproof and can be used in outdoor environments.
Why You Need One 
Maybe you already have a conventional power bank and you are satisfied with it yet, still, I will recommend having a solar power bank. These are meant for outdoor use mainly so they are made shockproof, dustproof, and waterproof. So, these power banks are more long-lasting. 
Besides, almost all solar power bank has a flashlight, some have lighter, or compass, and other additional accessories to use in emergency situations like a regular power cut or hurricane, etc. I can bet, your power bank won't stay up long when you have to survive off-grid. But if it is a solar power bank, it will still be able to charge your compulsory communicating devices for several days. For these reasons, even if these kinds of power banks are pricier, I think if anyone wants to buy only one power bank, he/she should invest in a solar power bank.
What to Keep in Consideration While Choosing a Solar Power Bank
Compared to electric power banks, solar-powered power banks are very expensive. It is better to take caution while choosing one. Otherwise, you may end up picking one that is too powerful for your requirement and unnecessarily pricey. On the contrary, you may invest in one, that is not sufficient for you. Here are some guidelines that will help you to take the right power bank for you. 
Construction
Mainly, solar power banks are made for outdoor and emergency use. Hence, all the power banks have rugged and tough construction and are made dustproof, waterproof and shockproof. Yet, some have grips to make it anti-slip and some have padding on the back to make it anti-skid. The anti-grip ones are good for camping and the anti-skid ones are for home use when you have a sleek surface to charge your devices. 
The second thing you should look for is its size and weight. For trekking, the lighter and smaller is the better, even if the capacity is low. But for home use during a power cut, the bulkier is better for the larger solar panel. If you really need one that is a high capacity, then look for one that has multiple solar panels. These are great for long-term backup. 
Recharging options
There are two types of solar chargers available in the market. One, that doubles as an electric power bank and can be charged via power outlets as well. The second one has only solar recharging options. Both are functional for different purposes. For example, if you have the first one, you won't need an electric power bank. So, it is more economic. 
On the other hand, a power bank that is dependent solely on sunlight is great for backup solutions. If you are forgetful to charge your power bank after use, then you must have a solar-powered power bank. It charges itself, just hang it with your backpack or the car window. You will always have a power bank that is ready to serve!
Charging Outlets
Most solar power banks have 2 USB outlets. Some have two outlets of 2.1A capacity and some have one 2.1A and another 1A capacity outlet. Both of the outlets can be used at the same time.
There is another kind of power bank that has Qi wireless charging option. With this, you can charge up to 3 devices at once and the Qi option works faster than USB. the thing is, you have to have a device that is Qi-compatible. 
Additional Features
All solar power banks have one or multiple flashlights with different modes. Look for this feature if you are intending to use it during camping or hiking. Keep in mind that, the lights will run on the power bank battery and can be used for a limited time. 
Some power banks have a pocket compass included. It is better to invest in those models if you don't have a professional compass yet. All the power banks come with a hook so that you can handle it from anything.
Customer Support and Warranty
Always look for reviews of their customer support. Surprisingly, I have found almost all the manufacturers of solar-powered power banks have excellent customer care services. Next, check the warranty, refund, and replacement options before you order one.  
What Are the Benefits of Using a Solar Power Bank
A solar power bank is a portable device that uses solar panels to convert sunlight into electricity, which can then be stored in a battery and used to charge other devices, such as smartphones and tablets. Some benefits of using a solar power bank include:
-Portability: Solar power banks can be taken anywhere, making them ideal for outdoor activities such as camping and hiking, as well as for use during power outages or other emergency situations.
-Eco-friendly: Solar power banks do not rely on fossil fuels and do not produce emissions, making them a more environmentally friendly option than traditional power sources.
-Cost-effective: Solar power banks can be less expensive to operate over the long term since they do not require ongoing fuel costs.
-Self-sustaining: Solar power banks can recharge themselves using sunlight, making them self-sustaining power sources.
-Provides an emergency power source: It can be a reliable power source during power outages, natural disasters, and other emergency situations.
-Multiple charging options: It can be used to charge multiple devices at the same time.
How to Make the Power Bank Last Longer
No matter how good the power bank you have purchased, it is possible to get bad service from it if it is not used properly. Purchase or not, don't miss the following tips on how to use and how not to use a power bank. 
Disconnect when it is Full
Always remember to disconnect the power bank or the device use are charging when it is full. Otherwise, the battery will be damaged sooner if the power bank is plugged in with a power outlet. If the phone is plugged in after a full charge, the power bank will drain the phone battery and will keep recharging itself. 
Don't Leave it in the Car
Read 'don't leave it in the car, exposed during summer'. Because the excess heat can overheat the power bank and ruin its quality. A car is the second favorite place to keep a power bank. This way, we can recharge it via the sun, and charge phones while driving. Remember to transfer it to the glove compartment When it is charged fully. 
View Our Recommended Solar Power Banks-
Tranmix 25000mAh Solar Charger Power Bank
Click on the Image to >> See on Amazon
Capacity: 25000mAh;
Watt-hour: 92.5Wh( you can take it on an airplane);
Solar power: 6W / 1.2A;
4 solar panels (6.1x 3.35x 1.37 inch folded or 10.4x 6.1 inch opened);
Battery: Li-polymer battery.
At a reasonable price, this solar power bank from RAV power may be the best you can ever find. It is perfect to carry with you during hiking, camping, or even in a war zone! The entire unit is sturdy, dustproof, waterproof, and shockproof; exactly the features you look for in a power bank that will support you in off-grid situations. 
It has 2 ports of 1.2A and 1A to charge smartphones simultaneously. With additional USB ports, you can use up to four old-fashioned phones with this power bank. Its charging rate is as good as using a smart charger in the main grid line. However, the power bank is a high-capacity one, hence it takes a long time to charge the batteries fully. Depending on the sun, it can take up to a week for a full charge. 
The additional features include a bright flashlight and an LED indicator to show the state of charge and power. Using this power bank is super easy, the power button does all the jobs to power on, off, turn on the LED, charge the battery, etc. its customer service is praiseworthy. For any issues regarding malfunctioning, reach customer care. They usually replace the defective unit with a new one. 
Pros
Charges phones fast;
Reasonable price;
Rugged construction;
Excellent customer service.
Cons
It takes too long to fully charge the battery. 
BLAVOR Qi Wireless Solar Power Bank with Type C Input Port
Click on the Image to >> See on Amazon
Wireless charger;
Rechargeable power outlet;
Compass and USB cable included. 
BLAVOR has launched this solar-powered power banks that don't take days to fully charged via sunlight. You can charge it with any type c power outlet before heading outdoors or before a hurricane. It will take minutes to fully charge. Later, you can leave it under the sun until you return to the grid power supply location. 
Another identical characteristic of this power bank is, it works as a wireless charger. If you have a device that is compatible with a Qi charger, then this is the ultimate power bank that can minimize your hassle or use a corded charger during camping or any other outdoor activity. With its USB input, you can charge other devices as well that are not Qi-compatible.
Apart from a flashlight and LED, you will get a long warranty for this power bank; all within a surprisingly reasonable price. Its capacity of 10000mAh is somewhat low compared to other power banks, but its power outlet and wireless charging have made up for the deficiency.  
Pros
Comes with additional accessories;
Reasonable price;
Power outlet makes charging fast;
Wireless charging for Qi-compatible devices.
Cons
Recommended for Qi charger compatible phone. 
Hiluckey Outdoor Portable Solar Power Bank with Two 2.1 Input 
Click on the Image to >> See on Amazon
25000mAh;
2 USB of 2.1A input;
Short circuit and overcharge protected. 
Solar power banks are emergency solutions to tough situations. Such situations demand something that is functional and useful, not fancy and flashy. For these reasons, old-school power banks never lose their value. This power bank from Hiluckey is made compatible with any phone model whether it is high-tech tablets or conventional button phones. 
It is a high-capacity charger that can charge 2 devices with its 2.1A input. Besides, its bigger solar panel is a high-quality one, that absorbs light more compared to other similar-sized panels. The flashlight attached to the power bank has three different modes to use for different purposes. 
The device is well protected against overcharge, overheating, short circuit,s and so on. For a safe and well-protected unit, that will serve you in emergency situations, you have to pay a price that is higher than other power banks of the same configuration. 
Pros
Compatible with any phone;
High-capacity solar panel;
Safe.
Cons
NexiGo 30000mAh Waterproof Solar Charger 
Click on the Image to >> See on Amazon
30000mAh capacity;
USB Ports: 6 Ports (4 x USB-A, 1 x USB-C, 1 x Micro USB);
Waterproof Rating: IP65;
LED lighting;
Built-in flashlight lighting.
This unit has all the facilities of highly-priced power banks, within half the price. It can charge up to 2 devices whether it is a mobile phone, camera, GPS, etc with its 2 inputs. The power bank will stay usable even if you drown it underwater for half an hour. That makes it a great choice for people who love to kayak or dive while trekking or hiking.  
There is a compass keychain that is included with the package. The compass is not a professional quality one, but still helpful for emergency situations. Like other power banks, the flashlight has 3 modes to choose from. 
Its long battery life and multiple circuit protection make it convenient even if it is cheaply priced. The grips at the sides of this device make it comfortable to hold and prevent slippage. A built-in hook is attached to the corner of the power bank so that you can hang it from your backpack and let it bathe in the sun. however, the little details are important to realize, how carefully this device was designed. 
Pros
Multi-protect safety;
Can charge multiple devices simultaneously;
Long battery life;
Extraordinarily water resistance.
Cons
Suscell Solar External Backup Battery Pack with Power Output
Click on the Image to >> See on Amazon
20000mAh capacity;
Power output for charging the power bank;
IP65 Waterproof.
This power bank doubles as a general power bank and a solar-powered power bank. Its power output lets you charge it before use. Make sure you charge it fully before leaving home. Charging it with solar power may take days but when the charge is full, it can power up your devices without any hassle. For emergency situations only, use the solar power option. 
The makers have made attractive policies, worth keeping this power bank on our list. You can contact customer service 24×7 upon any dissatisfaction regarding the unit. Besides, you can also replace it for any major problem. 
The thing I love most about this power bank is its smart detector. The detector detects the requirement of the device you want to charge by it. 
This method prevents overcharging your valuable device and minimizes any confusion about which device to charge from which input and vice versa. 
Pros
Adjust current according to the device;
Dual bright LED flashlight;
USB and solar recharging;
Fast charging.
Cons
MOSKIZ 33500mAh Wireless Solar Phone Charger
Click on the Image to >> See on Amazon
External Battery 10W Wireless 5 Outputs;
33500mAh capacity;
IP67 Waterproof;
Fast Charging.
If you are intending to buy a solar power bank, then let me assure you that, you will never find any power bank with panels larger than this one. It has regular-sized solar panels that are foldable when not in use. In fact, you can detach the power bank part from the panels whenever you want to. A larger panel means the device charges times quicker than other solar-powered power banks. 
However, this power bank can be charged from a power outlet; so, recharging this power bank is never going to worry you. Now, you don't need to charge your power bank with a power cable as the solar panels are good enough to do that job during the day.
For at-home use, to save yourself from dead phones during a power cut, simply keep the power bank hanging from the window where it can take sunlight. Later, use it when necessary. For outdoor use, keep it attached to your backpack with all the panels exposed to the sun. by the night, it will be ready to charge all your devices. 
With its QC3.0 and  USB outputs, you can charge 3 devices simultaneously. No matter which device you charge with it, its smart device detector ensures that the charging will be done safely, without causing any damage to the device. 
Pros
Powerful LED flashlight;
Super Fast Charging;
Ultra High Capacity.
Cons
LICORNE 36800mAh Solar Power Bank Wireless Portable Charger
Click on the Image to >> See on Amazon
Portable Quick Charge 3.0 Type C Input Port with 6 Outputs;
36800mAh capacity;
Smart device detector.
It is the highest-capacity solar power bank on this list. Usually, the larger the capacity of the device, the longer it takes to charge. That won't happen with this power bank. Because you can charge it via USB before heading camping or so. Once, it is fully charged, then leave it in the car or close to the window of your living room; you may don't need to charge it again. The device will charge itself through the sun. 
This unit comes with a bright flashlight that can be adjusted in 4 different modes. Use it according to your needs. It has a waterproof, sturdy feature that makes it perfect for outdoor use in hiking or trekking. Charge any smartphone or any other device you have to stay prepared for any emergencies. 
Its large solar panel makes the entire unit a bit bulky. Note this before you make the decision to purchase it. For me, the size didn't matter as it does the job just fine. 
Pros
Dual flashlight external battery;
Durable and sturdy design;
Built-in lightning cable.
Cons
BEARTWO Small-Sized Portable Solar Powered Power Bank
Click on the Image to >> See on Amazon
10000MAH capacity;
Solar and electric charging;
2 USB ports and flashlights.
Everyone is not a big fan of camping or trekking or any other outdoor activities that require surviving outside of civilization for a long time. Those people also need a solar power bank just to survive an emergency during a power cut or just forgetful to charge the power bank they use regularly. In these cases, high-capacity and pricey power banks are not necessary. A small-capacity power bank with a limited capacity will easily fit your budget while fulfilling all your needs as a power bank. 
It is a small, compact-sized power bank that can be left in the car, or on a cabinet to let it stay charged. So that you can avoid a dead phone after a long busy working day. It is budget-friendly as well, a good option to start your solar power bank experience for the very first time. 
Pros
Compact and small;
Cheap price;
2-way charging design;
Charges 2 devices simultaneously.
Cons
Superallure 43800mAh Solar Charger Power Bank
Click on the Image to >> See on Amazon
43800mAh capacity;
Solar and electric charging;
680Lumen Bright flashlights;
Fast Charging.
Usually, small-capacity solar charger power banks don't have the power charging feature. But this model from Superallure has all the features of a pricey high capacity solar power bank within a fraction of the price. 
It comes in 2 models, the blue and orange ones are conventional power banks with solar charging capacity and the red one is more resistant, suitable for outdoor use and comes with a lighter. 
I recommend this one to customers who are looking for a cheaply priced power bank. Its sturdy construction and functionality are worth every penny you spend on it. 
Pros
Super large capacity;
Built-in USB-A input cable;
Type-C and light in output cable;
Budget-friendly;
Long-lasting.
Cons
Dizaul 5000mAh Solar Power Bank
Click on the Image to >> See on Amazon
5000mAh capacity;
Solar and electric charging;
2 USB ports, waterproof.
To save space in your backpack and to reduce the weight of the bag you are carrying, a small and lightweight power bank is your only option. It will charge your phone battery as other power banks do, but with weight and price lesser than those. It is a small-capacity power bank but can be charged via a power outlet. The good thing about the small-capacity power bank is, it recharges quickly whether you power it up via a power outlet or sunlight. 
Unlike other power banks I have reviewed, there is no LED attached to the unit that will run on the device's battery. Instead, a mini LED is included in the package that runs on battery and can be used for emergencies only. 
Pros
Anti-skid;
Compact and lightweight;
2-way charging and 2 USB ports.
Cons
Conclusion
Power banks became our basic needs from the day we started depending on our smartphones to survive in modern society. This small rectangular device is a lifesaver when you have to step out of the civilized area, during a long-term power cut, or any other worse situation.
That's why choosing a power bank that suits you is important to ensure its usability on a daily basis or in emergencies. As you have come so far in this write-up, you now know the types of solar power banks available in the market, how to choose one that will serve you properly, and how to make them last longer.
Read more: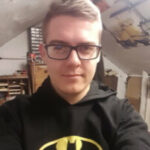 Hi, I am responsible for the 'Homeowners Power Solutions' category. My name is Liam Jaxon and a licensed technician with 7 years of experience in vehicle batteries, electrical gadgets, and home appliances. My working experience in different residential & light commercial electrical sectors and the automobile industry helped to acquire vast knowledge in this industry.