Published on: June 2, 2022
Written by Eric Devin / Fact-checked by David Rowan
Would you like to use the drywall for your home decoration or the next decoration project?
It is often the case that new users are a little confused and do not understand which drywall or sheetrock to choose. Most of the time they are confused as to which one to choose, Drywall or Sheetrock. They do not know both are the same. If you are on the same stage then it's ok. In this article, I discuss the wall and sheetrock.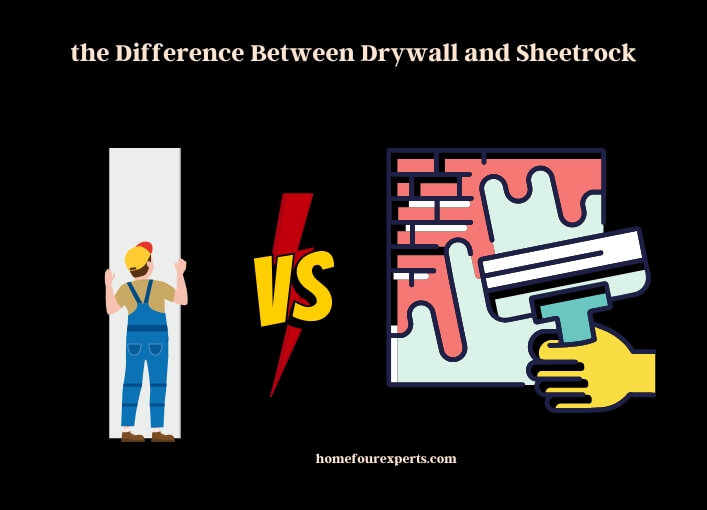 Drywall or sheetrock became more popular around world war II. Drywall is slowly gaining popularity and its use is gaining momentum over time. Sheetrock gradually became one of the most popular brand names of drywall in the US. Read more: 11 Best Tools for Cutting Drywall
What is Drywall
Drywall is a covered flat panel of the wall that is made of gypsum types of cement materials. Drywall is used to decorate the interior of a house. Even Drywall can be used in the chilling of your house. Drywall also known by different names are gypsum board, plasterboard, sheetrock, and wallboard. 
It is used not only for the beauty of the house but also to enhance the beauty of the shop or restaurant. The drywall works faster than the plaster wall. It saves time to decorate the house. It is a good replacement for the wall plaster.  Even you need not paint the wall. 
What is Sheetrock
Sheetrock is a US-based company that produces drywall. Sheetrock is an American brand of drywall. It is a  registered Gypsum Company. Sheetrock drywall is very famous because of its quality. The product quality of this company is very good. Sheetrock started its journey in 1917. Sheetrock is quite expensive than non-brand drywall. Sheetrock is one of the big distributors of drywall in America. 
What Is the Difference Between Drywall and Sheetrock
The real truth is there is no difference between the drywall and sheetrock because both are the same thing. Drywall is an interior decorated product and sheetrock is one of the prominent brands of drywall in the US. The main difference is Us companies call drywall their product but others do not. 
Most people call drywall sheetrock but all drywall is not sheetrock. People call all drywall sheetrock because of the popularity of this brand. 
Yes, Sheetrock indeed uses its formula and some patent chemicals to make well drywall. But on the other hand, all drywall indeed is the same; they have no difference between the drywall and sheetrock. 
For example, Motorola and Samsung are both smartphones. Both are smartphones, but the difference between them is that it is a smartphone of two different brands, one is from Samsung and the other is Motorola. The main function of the two phones is to introduce us to the modern technology of communicating with people.
The difference between drywall and sheetrock is the same as a smartphone. It is easy to understand that drywall and Sheetrock are the same things both are used for in the interior design of the house. But one is from a famous brand sheetrock and the other drywall has come from non-brand drywall.
Types of Drywall
Different types of drywall are available in the market. Mainly the difference is based on the thickness of the drywall. 
1/4 Inch Drywall: This Drywall has a thin layer. You can use this for your basement. You can also use ¼ inch drywall at your home wall that does not use a thick lawyer.  
3/4 Inch Drywall: If you plan to use drywall for bathroom interior design, this will be best for you. Because ¾ inch drywall is mainly used in bathroom design. This type of drywall thickens then the ⅓ inch drywall. 
1/2 inch Drywall: Do you know why people most of the time use ½  inch drywall? Because they are stronger than the other types of drywall. The biggest advantage of this drywall is that it can withstand the highest humidity. Due to its features, it can be used in the kitchen, bathroom, basement and all the walls of the house. You can use this ½ inch drywall without any doubt. Maximum drywall comes ½ inch thick. 4 feet by 4 feet is the common wide range of this drywall. 
Water Resistant drywall is also very popular. Usually, if the drywall comes in contact with water, it is likely to be damaged but this kind of drywall is free from this problem. Because it is made in such a way that it can survive in water. 
Advantage and Disadvantage of Drywall or  Sheetrock
Like all products drywall or sheetrock also has both advantages and disadvantages. If you know both sides then you can choose the true option to decorate your place. If you have a clear idea about all then it's easy to work with. Here are some advantages and disadvantages of drywall.
Advantages of the Drywall
Let's know some advantages of the drywall. All of them are shown in the below parts.  When you know the advantages you can strengthen your opinion why you should use drywall.
Easy Process
Do you know what is the biggest advantage of drywall? It is an easy way of use. You can easily use drywall to decorate your place. If you are an interior designer then drywall is the best option for you. Lath and plaster take a huge time to install but you can quickly install drywall. Plaster is a time-consuming process but on the other hand, installing drywall is an easy process.
Availability
When you build or decorate your home, first of all, choose the one that is most widely available in the market. I don't choose anything that has a shortage in the market. Another great advantage of drywall is that you can easily get it in the market. Drywall of various brands are available in the market and the most popular brand among them is Sheetrock.
Low Cost
Most people or interior designers like to use drywall because of the price. It costs less and the biggest thing is that at a little lower price you can decorate your house in a very beautiful way. If you want to decorate your house at a low cost then drywall is your best friend.
Disadvantages of the Drywall
The drywall has the same advantages and disadvantages as the two sides of the coin. Now I am going to share some disadvantages of drywall. Disadvantages will help you to solve the problem of drywall issues.
Water Damage
Did you know that drywall can be damaged very quickly by contact with water? Yes, it is one of the bad sides of drywall. However, if you use water-resistant drywall, you will get rid of this problem, but remember that if you stay in the water for a long time, the waterproof will start to deteriorate over time.
Sulfur Gas
It is often seen that the emission of sulfur gas from non-branded drivers is a big problem. Some chains and American non-brand drywall have an issue of sulfur emission so when you try to buy drywall buy well-branded drywall like Sheetrock.
Special Considerations When Installing Sheetrock Versus Drywall
There are some special considerations when installing Sheetrock versus drywall. Sheetrock is thicker than drywall, meaning that it requires more support, such as additional screws or nails. Sheetrock also requires more time and care when cutting and installing, as it is more prone to cracking or chipping. Additionally, Sheetrock has a different finish than drywall, so it may require a different type of joint compound and finishing techniques.
Conclusions
Most people like to use drywall because it is low-cost and easy to use. Interior designers like to work with drywall because it works faster than plaster. If you ask an interior designer or engineer what is the difference between drywall and sheetrock they must be replied that there is no difference between both of them. 
If you are still with me then you must understand the main point. So all sheetrock can be called drywall, but in reality, all drywall is not sheetrock. 
Related Posts: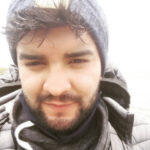 Hi, I am Eric Devin and I am a professional interior architect. Since childhood, I've always enjoyed DIY projects! And, I have loved to solve simple household problems using essential tools and equipment. I have also acquired a lot of information about basic household tools settings by working with contractors.