Published on: February 28, 2022
Written by Liam Jaxon / Fact-checked by David Rowan
Who doesn't love to enjoy their favorite music while driving a car? That's why you need to pick a high-quality and trustworthy car audio battery for your vehicle.
Using a powerful audio system for your vehicle can slow down your car battery. You cannot take any risk when it comes to select the right equipment for your car.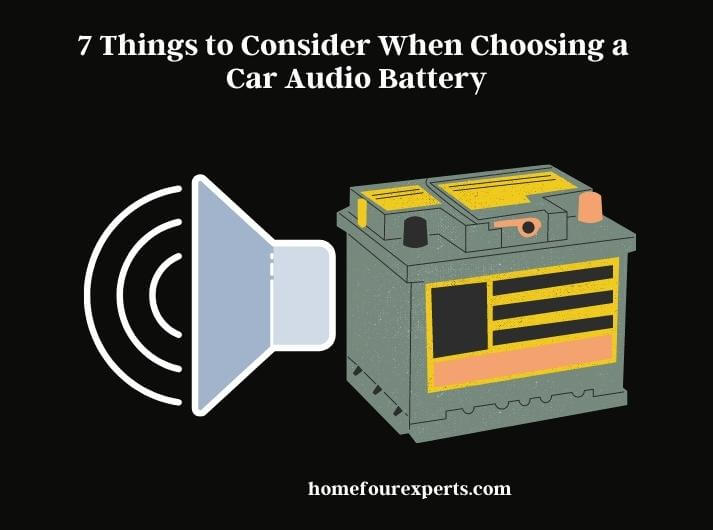 But before making any decision, take some time to make sure that you are choosing the right audio battery.
After all, you don't want to waste a large amount of money on the wrong product.
To make your life stress-free, we are here to help you. In our article, we discuss what things need to be careful when choosing a car audio battery in detail.
What to Look for When Buying a Car Audio Battery?
Before you rush out to get the car audio battery which you think is ideal for your favorite automotive, you need to be slow down to make sure that this is the right one.
So, here are 7 things to look for when buying a car audio battery.
1. Size
The first thing you should check is the size of the battery. Select a battery which is well-matched with your vehicle and fits.
Read the product description and manufacturer specifications in details carefully before purchasing one.
The wrong one can damage other equipment of your expensive car so size does matter here.
2. Battery Reserve Capacity
Another major thing you need to check is the reserve capacity of the battery. It indicates if your car battery is not charging, how long power it will provide.
If you wish to power more accessories, then you must need a battery that has a high reserve capacity.
And also, if you want to use your car's audio without the engine running, then without wasting further time, look for a battery that has a reserve capacity of at least a couple of hours.
3. Handle or Loop
The handle or loop of the audio battery is another essential point that needs to be check. Choosing a plastic handle or loop battery for your car can make your work easier.
You can easily lift and carry the battery. Another thing that needs to know, it can be quite heavy and difficult to use also.
The plastic handle or loop can help you if you are trying to lower the battery into an engine compartment.
4. Easy to Mount
If you are driving a small car, you need to be careful for the space available in your car to mount the car audio battery.
So, for mounting in a wide range of different places, choose spill-proof and sealed batteries.
5. Vibration Resistance
If you are driving on rougher and bumpier surfaces, you need to choose a car that comes with a decent degree of vibration resistance. Otherwise, your battery is going to damage when you are driving along.
6. Battery Life and Warranty
When you are spending a lot of money on a product for your car, you want a better idea of how long your product is sustained. The amount of time you are going to use it make a difference.
But a good guideline can tell you how many years you can use it. All batteries come with a limited lifetime, but high-quality batteries have more lifetime than a cheaper one.
The next thing that needs to check is the warranty. The longer the assurance is, the longer you don't have to worry about replacing your car audio battery.
7. Customer Reviews
When it comes to car parts like batteries, customer reviews play a vital role in this case. The customers who already purchase these products have good knowledge about the product.
If you want to purchase one for your own, take some time to read the customer's opinion. 
So you can get to know many advantages and disadvantages of the product.
Often, the customers also include technical information and their own experiences. When you are reading reviews, try to focus on the middle-ground customer experience.
What is the Maximum Amperage Rating of the Car Audio Battery?
The maximum amperage rating of a car audio battery will vary depending on the type and size of the battery. Generally speaking, car audio batteries range from about 20 to 80 amps.
How Long Will the Car Audio Battery Last Under Normal Use?
The amount of time a car audio battery will last under normal use depends on the type of battery and the amount of power that the audio system requires. Generally, a car audio battery can last anywhere from 6 months to 5 years, depending on these factors.
Benefits of Using a Car Audio Battery
Before deciding to pick a car audio battery for your own, you want to know more about the product. Like what benefits you will get by using the product for your vehicle.
Well, here are I try my best to highlight some essential benefits with you.
It will give you sufficient power to your car's audio system.
The audio batteries are smartly-designed with a more affordable option.
You can use it for multi-purposes without any trouble.
A car audio battery comes in different sizes. So you can get different sizes in the market, and you can easily install them.
Redtop Battery or Yellowtop Battery for Car Audio
While working with a car audio battery, you need to know the differences between a Redtop and a Yellowtop battery. You cannot mix these two batteries and need to use them separately to understand the differences.
Without wasting another time, let's discuss the differences between these two batteries.
Redtop
Redtop batteries are smartly-designed for engine starting. You can also this unique battery use in automobiles or RVs.
This Redtop battery charges quite fast. You would love to hear that this battery is vibration resistant, and after using this battery, you can mount it in your car.
The best part is you do not need to think about the maintenance, and it is spill-proof.
Yellowtop
On the other hand, these Yellowtop batteries are amazingly-designed for cars. It always offers a good range of electrical features such as amps, speakers, GPS systems, etc.
You can enjoy the deep-cycle and cranking power after using this battery. It is vibration-resistant and maintenance-free.
On the downside, this battery is comparatively expensive than the others.
Final Thought
After finishing this article, I can say now you know many things about a car audio battery. An audio battery is an expensive thing for your car. You need to handle it carefully.
One wrong decision can damage your car, and we don't want it.
I try to highlight small details about this subject,
If you have any questions about this topic, then feels free to share them with us in our comment box.
We will appreciate it a lot if you also share our website link with your friends and family. I hope after exploring our website, you will love it.
Thanks for reading, and keep safe.
You might also like: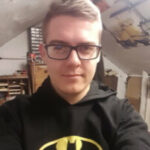 Hi, I am responsible for the 'Homeowners Power Solutions' category. My name is Liam Jaxon and a licensed technician with 7 years of experience in vehicle batteries, electrical gadgets, and home appliances. My working experience in different residential & light commercial electrical sectors and the automobile industry helped to acquire vast knowledge in this industry.