Having a treadmill for seniors will help them to stay active without going outside. It'll also help them to maintain good physical and mental health.
But you need to be very careful about the design and safety features while choosing a treadmill for a senior citizen.
You'll find various types of treadmills available in the market with different features. Some of them are of good quality and some of them are not up to the mark.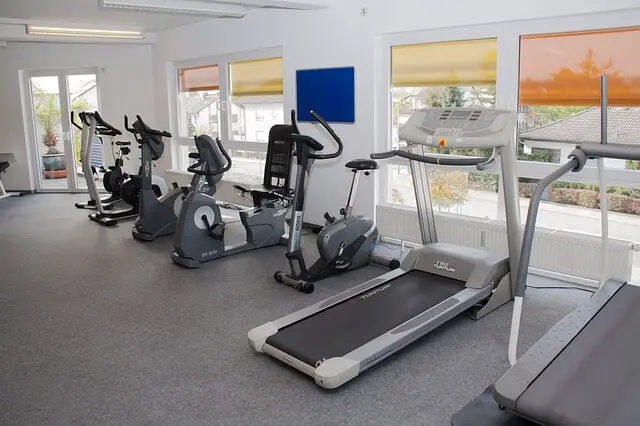 So it is pretty much tough to get the right treadmill for seniors.
But don't worry!
I've researched and listed recent top products on the market with the most important features of a good quality treadmill.
You can simply go through the article and pick the one that is suitable for you or your parents, and/or, grandparents.
Seniors: Benefits of Walking
You may wonder why a senior needs a treadmill for exercising as they can get hurt while using this!
But believe me, it is not so risky for them, rather they can be benefited by exercising with a treadmill.
For example,
Improved Cardiovascular Health
The most obvious benefit of using a treadmill is improved cardiovascular health. When seniors jog, walk or run, that makes their heart pump and strengthens the essential muscle.
Better Mood
Exercise provokes the release of serotonin and endorphins which are known as the body's feel-good chemicals.
During exercise, serotonin- the natural mood booster, is released and helps to fight depression.
Endorphins decrease stress by creating a feeling of euphoria. According to WebMD, "Endorphins trigger the positive feeling in the body."
Maintain a Healthy Lifestyle
Exercise helps everyone to maintain a healthy lifestyle. A senior who exercises regularly and leads an active life is energetic and able to maintain his/ her muscle tone and flexibility. They also have the benefit of having a strong immune system.
Moreover, regular exercise will help seniors to maintain a healthy weight which will keep disease away from them.
Improves Blood Flow & Flexibility
Exercise that a treadmill provides helps to improve blood flow and strengthen your heart. According to Science Direct, 'Aerobic exercise that a treadmill provides improves the cerebral blood flow which helps to prevent or improve age-related cognitive decline.'
Sleep Benefits
Insomnia is the most common problem among seniors. But if they walk for an hour a day it will make a big difference to the amount & quality of sleep. Because tiredness helps anyone to have a sound sleep.
Joints
Another common health problem among seniors is joint problems. Light exercise like walking helps to promote nutrient flow to your cartilage. It receives oxygen and other nutrients through the joint fluid.
Available Features on Treadmills Designed for Senior Walking
Treadmills designed for senior walking often feature handles and other features that provide added support and stability for the user. These features may include:
Handrails: Longer handrails that extend along the sides of the treadmill can provide extra support for seniors who may have balance issues or difficulty maintaining their footing while walking.
Hand grips: Some treadmills have grips or handles that are located closer to the user, which can be used to help steady the user while walking.
Adjustable incline: Treadmills with adjustable incline settings can be set to a steeper incline to provide a more challenging workout for seniors who are able to handle it.
Low-impact design: Some treadmills are specifically designed to be low-impact, which can help reduce the risk of injury or strain for seniors who may have joint pain or other mobility issues.
Safety features: Treadmills for seniors may include safety features like automatic shut-off or emergency stop buttons that can be used in case of an emergency.
Large and easy-to-read display: Large, easy-to-read displays can help seniors keep track of their workout progress and adjust their settings.
Built-in programs: Some treadmills have built-in workout programs specifically designed for seniors, which can help make it easier for them to find an appropriate workout.
Things to Consider When Choosing a Seniors Treadmill
If you're buying a treadmill for a senior member of your family, you need to be concerned about some important things. Because it is directly related to their health. If you didn't get the right one, it may result in the opposite.
So consider the following tips while buying one-
Motor Size
While buying a treadmill, check the size of the motor. Because it determines the amount of power you'll get from the treadmill.
If you're for a treadmill simply for walking and some light jogging, 1.1 horsepower will be good enough for you. But if you're planning for a more intense workout, choose one with 1.75 to 2.0 horsepower.
If you don't have any joint issues, you can go for a treadmill with 2.5 horsepower, and people who weigh more than 225 lbs, need a minimum of 3.0 horsepower treadmill.
Treadmill Walk Belt Size
Then check the track/belt size of the treadmill. Actually, the size of the treadmill should be determined by your height. If you're tall enough, you need a treadmill with a width between 16 to 22 inches.
If you're not so tall, go for the one with a width of 18 inches.
If you aren't sure about the size, you can simply go for 20 inches width, many people found it ideal for running.
Speed
Generally, a treadmill can serve you with a maximum speed of 12 miles per hour. But if you are looking for a treadmill for the senior member of your family, pick the one with a speed of 8 miles per hour.
Track Cushioning System
The treadmill you're buying must have a high level of the appropriate cushioning system on the walking belt. This type of cushioning will help to absorb the foot strike and you'll have protection for your hips, spine, joints, and knees.
You can try the treadmill to check for the quality of cushioning and if you are buying online, check the reviews of customers regarding this.
Console
If you're buying a treadmill for a senior, check the console has a clear backlit and displays the reading in large numbers.
Programs
You should choose the treadmill which has built-in programs designed by fitness professionals. It will be more convenient if the machine has the option to customize your own workout program.
Weight Capacity
Another important thing you need to do before buying a treadmill for a senior is its weight capacity. Usually, the maximum weight capacity of most treadmills is between 200- 400 pounds. For seniors, the treadmill must have a capacity of 50 pounds heavier than the user's weight.
Portability
It is the most important feature you should consider while buying a treadmill for home use. It should be a compact treadmill so that you can fold it easily to store it after use.
For example, it must be lightweight and have wheels to carry from places whenever needed or you can simply pull it when you are done with your exercise.
Handrail Length
Most treadmills come with handrails and some are longer than others. For seniors, the length of handrails is one of the most important features to look for. Because it is directly related to their safety. So choose the one with the long handrail as they are safer than the short rail. The long handrail will also provide stability for those who have balance issues.
Safety Features
Safety is the first important feature you should look for while purchasing a treadmill. You should look for the emergency stop key, emergency stop button, and hand controls on the rail of the machine.
Make sure that the model you're going to buy has the safety features you need.
Type of Maintenance is Necessary for Treadmills Designed for Senior Walking
Regular maintenance for treadmills designed for senior walking includes:
keeping the treadmill clean, free of debris and dust
lubricating the belt and deck to reduce friction and wear
checking and tightening all bolts, screws, and connections to ensure that the treadmill is stable and secure
inspecting the electrical components, such as the power cord and plug, for any damage
testing the safety features, such as the emergency shut-off and the speed and incline controls, to make sure they are working properly. It is also recommended to consult the manual for specific instructions and maintenance schedules for the specific brand/model of the treadmill.
You Consider These 10 Treadmills for Senior Walking
1. Fitness Reality TR3000 with 'Pacer Control' & Heart Rate System Treadmill
Click on the Image >> See on Amazon
Walking Belt Size: 16″ W x 45″ L;
Speed: 0.5 to 11 MPH;
8-level pacer control and heart pulse pads;
Incline: 3 position Inclines of 8, 10, and 13 degrees;
User Weight: 325 lbs Maximum.
The best feature of this treadmill lies in its simplicity and safety features. Senior Inhabitants of condo and studio apartments always look for these features as they cannot always go out for their regular walks. Besides, they also look for quality and power as well. This machine from Fitness Reality has all the features to meet those expectations.
Its 8 levels of magnetic pacer control and 3-level incline make it perfect for a safe and steady walk within boundaries. Besides, its user weight capacity is also impressive, higher than most of the machines we have reviewed in this list.
This machine is specially meant for senior citizens. Just fold it flat and set it aside. Seniors who are health conscious consider this one as one of the best treadmills for senior walking in terms of simplicity. 
Things We Liked
Preassembled;
Easy features;
Folds and transports easily;
Powerful motor;
Safety features.
Things We Didn't Like
Not so a spacious walking belt.
2. Nautilus Electric Treadmill Series for Seniors
Click on the Image >> See on Amazon
Treadmill belt: 20″ W x 60″ L;
Speed: 0-12 MPH;
LCD display size: 5.5″ blue, backlit;
Motor: 2.75 CHP;
285 lbs weight capacity;
Incline: 15% , automatic.
Why would a senior citizen invest in this treadmill from Nautilus? Because it has manual settings with all other advanced features. So that this one machine can serve every member of the family, including the older ones; who are unable to cope with motorized functions. Besides, its long handles are great for support, not just to measure your pulse in the mid-run.
With its automatic incline, less pressure will be put on joints but more calories will be burnt without soaking in sweat. I find it a comfortable solution for daily workouts for a senior citizen. However, mild walking on a flat walk belt is preferable if the user has severe knee or ankle pain.
For a solid machine to ensure everyone's health, it is a good choice. It comes with 25 impressive guided workout programs that are designed to set and track your goals. It is a bit heavy, you cannot move it around often, just fold it after use to save space. Besides, the speakers seemed useless to me, you may need to use headphones to cheer you up.
Things We Liked
Easy assembly;
Spacious walk belt;
Has manual and automatic settings;
Sturdy construction;
Pre-programmed workouts;
Long handrails.
Things We Didn't Like
Low-quality speakers;
Not so portable.
3. LifeSpan TR5500i Folding Treadmill
Click on the Image >> See on Amazon
Tread Belt Size: 22″ W x 60″ L;
Speed: 0.5 – 13.5 MPH
Motor: 4 HP;
Incline: 13 Levels;
User Weight: 242.5 Pounds.
This item is pricey, but one of the best treadmills for daily walking. It is appropriate for all the family members who are enthusiastic about their physical fitness. Train to lose weight, maintain weight, run marathons, train HIIT or do cardio exercise, you can literally do any preparations on this treadmill. Buying this treadmill will give you a free lifetime membership to Lifespan's Fitness Club. 
The spacious walking belt and high-speed range are suitable for every age group. This is not essentially meant for seniors, but it is made all-rounder so that everyone can be benefited from it. 
It is absolutely quiet and easy to operate. I recommend this treadmill to seniors because it gains speed slowly. Besides, it has an incline feature so that you can get more intense results in the shortest time. 
Things We Liked
Perfect for monitoring progress;
Comes with all the features for cross-training; 
Durably made;
Backed by a long warranty;
Portable.
Things We Didn't Like
Pricey;
Non-foldable treadmill. 
4. XTERRA Fitness TR150 Folding Treadmill
Click on the Image >> See on Amazon
Walking surface: 16″ W x 50″ L;
Speed: 0.5 to 10 MPH;
5-inch LCD display; 
Motor: 1.75 HP;
3 manual incline, 1 degree, 1.5 degrees, and 2 degrees;
User Weight: 250 lbs Max.
For seniors, the most important feature of a treadmill is a guided program. Thankfully, this treadmill comes with 12 preset programs to choose from. Besides, elders always opt for a calm environment, and a noise-free treadmill like XTERRA Fitness can be the best choice for them. 
Its walking belt is multilayered and well cushioned to make it noise and vibration free. Your treadmill will turn to your comfort zone due to the speed button, pulse grip, and accessory pocket within reach. 
This treadmill is widely used and got positive feedback mostly. The motor is comparatively less powerful considering the price. Maybe it is made durable without unnecessary power, which is absolutely okay if this machine is used by an elder person for a moderate workout. Its user weight capacity alerts you not to consider purchasing it if you are near 100 kg.
Things We Liked
Affordable;
Noise-free running;
Wide, cushioned deck;
Guided programs;
Durable walking belt.
Things We Didn't Like
Limited weight capacity;
Less powerful motor.
5. Aceshin Treadmill
Click on the Image >> See on Amazon
Walking Belt Size: 14″ W x 41″ L;
Speed: 0.5 to 6 MPH;
Display size: 5-inch LCD;
Motor: 1.5 HP;
Incline: N/A;
User Weight: 200 lbs Maximum.
This machine is lacking fancy features like incline and tracking goals, but this is easy enough to operate by an elder person. If you are looking for a treadmill that would be easy to install and operate, then this one from ACESHIN is the one for you.
This machine is suitable for walking and jogging only. Its narrow walking belt is not meant for running and is not spacious enough for tall people. The user capacity also confines this machine's suitability for people up to 100 kg. However, its simplicity and emergency stop are the features that make this treadmill convenient and safe for senior citizens.
I found this machine reasonably priced and good enough for daily light walking. It would be even better if it had a slight incline functionality to have more impact from daily walking.
Things We Liked
Easy to install;
Easy to operate;
Suitable for light to medium workouts;
Auto-stop function.
Things We Didn't Like
Small walking belt;
No incline.
6. ProForm Treadmill for Elders (Model: Carbon TL Smart)
Click on the Image >> See on Amazon
Walking Belt Size: 20″ W x 55″ L;
Speed: 0 to 10 MPH;
Display size: 5-inch LCD;
Motor: 2.5 HP;
Incline: 0-10% automatic;
Offers free ifit membership; 
User Weight: up to 300 lbs.
To get the benefit of a professionally trained workout, this treadmill from ProFrom comes with iFit compatibility. So that you can be trained by world-class trainers without leaving the comfort of your home.
This machine comes with a generous walking belt, a powerful motor, and automatic incline functionality. You can choose your own workout from the 18 preset workouts or subscribe to ifit to get the most out of it.
I recommend this treadmill for aged individuals due to its proshox cushioning belt. It is proven to be gentle on your joints and muscles and gives you the benefit of natural running even after running miles on a machine. Besides, there are only a few treadmills available in the market in an affordable range which are compatible with iFit, an application that lets you be guided by professionals every day.
Things We Liked
IFit compatible;
Long warranty option;
Comes with 18 apps.
Things We Didn't Like
7. Sole Treadmill (Model No F85) for Big Boned Seniors
Click on the Image >> See on Amazon
Walking Belt Size: 22″ W x 60″ L;
Speed: 0.5 to 12 MPH;
Display size: 9-inch LCD;
Motor: 4 CHP;
Incline: 0-15% automatic;
User Weight: 400 lbs Maximum.
Requirements for a treadmill vary mostly by a person's size. People with bigger bodies often face problems to pick the perfect one for them, which will be able to carry their weight and provide the necessary space simultaneously. This treadmill from SOLE is made for those individuals especially.
To hold 400 lbs weight, this treadmill is equipped with the most powerful motor and the largest walking belt to provide room for running by a long-legged one. Like its built-in programs, the incline is also automated. Changes for speed and incline are done slowly for added comfort and safety for older ones.
This machine has a mechanism to set your target depending on your age and heart rate. This measurement, it suggests preferred workouts to keep your heart healthy. This feature can be useful for heart disease patients and extremely obese persons.
This machine is very heavy, hence, difficult to move; but folding and unfolding is easy. It is the most expensive treadmill among all the treadmills we have reviewed in this list. Surprisingly, it is not iFit compatible, a feature that became compulsory for expensive treadmills.
Things We Liked
Highest capacity;
Large walking belt;
Comes with heart rate control.
Things We Didn't Like
Very expensive;
Not portable.
8. NordicTrack Electric Treadmill for Senior Walking
Click on the Image >> See on Amazon
Walking Belt Size: 20″ W x 60″ L;
Speed: 1 to 12 MPH;
Display size: 5, 7, 10, and 14-inch LCD options;
Ifit membership;
Incline: 0-12% automatic;
User Weight capacity 3000 lbs.
In old age, people suffer from different problems. You can find solutions for yours from the ifit programs of the NordicTrack treadmill. These are designed by world-class trainers considering different targets, like covering a certain distance, and burning an exact amount of calories, some are for quick start, and HRC is even for beginners.
You will love the cushioning of this treadmill. It is easy on your joints by ensuring a soft landing on every step. The high mileage, incline, and the spacious running deck is perfect for high-intensity running as well.
Incline and speed change fast, as it is set or changed. No more waiting for slow changes of the setups. However, for a reasonable price, if you can ignore the fan then this is a sturdy machine to maintain your health for years to come.
Things We Liked
Durable construction;
Large running deck;
Comes with 24 preset programs.
Things We Didn't Like
9. ADVENOR Treadmill Motorized Treadmill
Click on the Image >> See on Amazon
Walking Belt Size: 17″ W x 45″ L;
Speed: 0.6 to 8.7 MPH;
Display size: 5-inch LCD;
Motor: 3.0 HP;
3 manual incline settings; 
User Weight: 220 lbs highest capacity.
The functions of this machine are as good as high-priced treadmills, but its small belt dimension and limited weight capacity cut off the price. Operating is made easy by placing most of the buttons on the handrails or within arm's reach. Power on/off, speed, and pulse sensor is placed on the rails, ideal to make quick changes without reaching the console.
A set of 64 preset guided workout programs are installed in this machine, which will help you to achieve your fitness goal effectively and on time. The powerful motor is impressively quiet, and perfect to use at home without creating disturbance to other members. For the affordable price range, this machine has won a thousand hearts.
Things We Liked
Silent motor;
Preassembled;
Soft drop mechanism; 
Good quality speakers.
Things We Didn't Like
Small walking belt, not for tall individuals.
10. Sunny Health & Fitness Manual Treadmill (Model No SF-T7723)
Click on the Image >> See on Amazon
Walking Belt Size: 16″ W x 53″ L;
Speed: 0,5 to 8.6 MPH;
Display size: N/A;
Motor: N/A, no electricity
Incline: 13.5%, fixed;
User Weight: 300 lbs Maximum.
Maintaining a healthy lifestyle does not need to be expensive. Besides, not everyone is a fan of fancy features. So we put this manual treadmill on our list, which is known to be one of the best of its kind. It has totally zero electricity equipment. Hence, it does not only cost less, but it also will never raise your electricity bills. As this machine is self-powered, it is perfect to use for people who are living off the grid.
High user capacity weight and the large dimension of the walking belt with fixed incline are the mentionable features. To increase the intensity of your workout, a magnetic resistance knob with 16 levels is included. The handrails are anti-slip; a good grip is ensured even when you are drenching in sweat.
The only drawback of this treadmill is, there is no way to set your goal and track your daily performance automatically. But this machine is built to increase your stamina with every workout. For a low-cost treadmill and eco-friendly option, this one is the best choice.
Things We Liked
Low cost;
Durable;
Consumes zero electricity;
Comes with a magnetic resistance knob.
Things We Didn't Like
No way to set and track performance.
Conclusion
Hope you've got an idea about how to choose the best treadmill for seniors.
The features I've mentioned are the most important features which should not be overlooked.
You can also choose one from the list I've provided. All of them can help you to achieve the goal of fitness.
Just check the features of the treadmills and get one that meets your needs.
If you've anything more to know about them or any other exercise equipment, feel free to leave a comment below or you can also write to me. I'll try to cover them in my next article.
You Might Also Like: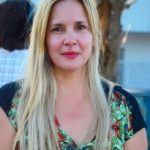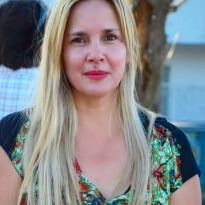 Guys, I am Camila Avery and I love to help my mom to do indoor & outdoor activities. As a lady, I have passed my time on gardening, home improvement, and personal or self-care. I have acquired some degrees in outdoor recreation, beauty, and hair care. It is not easy to work with top-level professional beauty experts. But, I got that opportunity and experimented with different hair extensions, hair colors, and cuts.