We've all experienced those cold winter months when the temperature takes a nosedive. But have you ever wondered how this chilly weather might affect your home's interior, particularly the drywall? Here, we will explore whether drywall can crack in cold weather, the factors that contribute to it, and what you can do to prevent and repair such damage.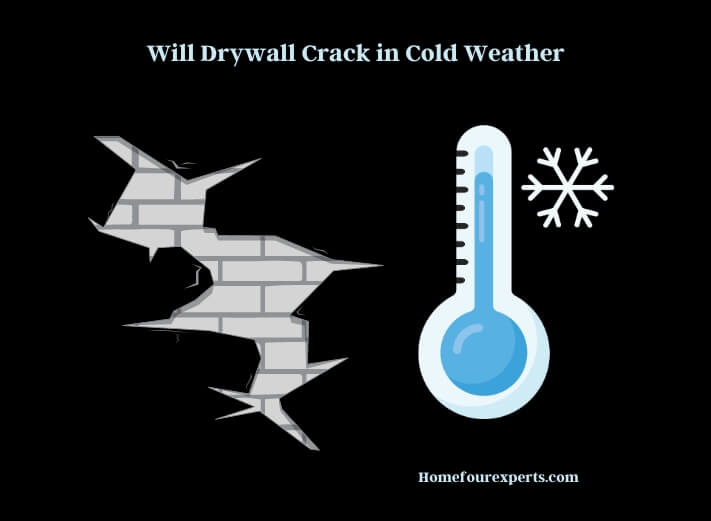 Factors Affecting Drywall Cracks
Before we delve into the effects of cold weather on drywall, it's essential to understand the factors that contribute to cracking.
Temperature fluctuations
When temperatures fluctuate significantly, materials like drywall can expand and contract. This movement can result in cracks, especially if the changes are rapid and extreme.
Humidity changes
As humidity levels change, the moisture content in drywall also varies. High moisture levels can weaken the material, making it more susceptible to cracking.
Structural movement
Structural movement, such as settling or shifting of a building, can cause stress on drywall, leading to cracks.
How Cold Weather Can Impact Drywall
Material contraction
Cold weather causes materials to contract, including drywall. When the temperature drops, the drywall may contract, putting stress on the joints and fasteners, potentially leading to cracks.
Humidity and moisture
In cold weather, humidity levels tend to drop, causing the drywall to lose moisture. This change can weaken the material, making it more vulnerable to cracking.
Types of Drywall Cracks
There are several types of drywall cracks that can occur due to various factors, including cold weather.
Hairline cracks
These are small, thin cracks that can appear along the seams, corners, or fasteners of drywall. They may be caused by temperature fluctuations or minor structural movement.
Settling cracks
Settling cracks are typically larger and can occur when a building's foundation settles or shifts. These cracks can appear in various areas of the drywall, including seams and corners.
Stress cracks
Stress cracks are caused by excessive pressure on the drywall, often due to structural movement or temperature changes. They can appear anywhere on the drywall surface.
Preventing Drywall Cracks in Cold Weather
There are several steps you can take to minimize the risk of drywall cracks during cold weather.
Proper installation
Ensuring that drywall is installed correctly, with the appropriate fasteners and joint compounds, can help reduce the likelihood of cracks forming.
Temperature control
Maintaining a consistent indoor temperature can help minimize the effects of temperature fluctuations on drywall, reducing the risk of cracking.
Humidity management
Using a humidifier to maintain consistent humidity levels levels in your home can help prevent drywall from losing moisture and becoming more susceptible to cracking.
Regular maintenance
Inspecting your home for any signs of structural movement or damage can help you address potential issues before they lead to drywall cracks.
Repairing Drywall Cracks
Small cracks
For minor hairline cracks, you can use a pre-made patch, joint compound, or a paintable caulk to fill in the crack. Smooth the surface and allow it to dry before sanding and repainting.
Large cracks
For larger cracks, you may need to apply mesh tape over the crack, followed by a layer of joint compound. Allow it to dry, then apply additional layers of joint compound as needed, sanding between each layer. Once the surface is smooth, repaint the area.
Conclusion
While cold weather can indeed cause drywall to crack, proper installation, temperature control, humidity management, and regular maintenance can significantly reduce the risk of damage. By understanding the factors that contribute to drywall cracks and taking preventative measures, you can protect your home's interior and maintain its structural integrity.
FAQs
Can painting over drywall cracks help to fix them?
Painting over a crack may temporarily hide it, but it won't fix the underlying issue. It's best to repair the crack using the appropriate materials before repainting.
How do I know if a drywall crack is serious?
If the crack is wide, accompanied by other signs of structural damage (such as doors or windows sticking), or if it continues to grow, it may be a sign of a more serious issue. Consult a professional for an assessment.
Can I use caulk to fix drywall cracks?
Caulk can be used for minor hairline cracks, but for larger cracks or those caused by structural issues, it's best to use joint compound and mesh tape.
How often should I inspect my home for drywall cracks?
It's a good idea to inspect your home for drywall cracks at least once a year or whenever you notice changes in temperature or humidity levels.
Does homeowner's insurance cover drywall cracks?
Homeowner's insurance may cover drywall cracks if they are the result of a covered event, such as a natural disaster or sudden structural damage. However, normal wear and tear or poor maintenance are typically not covered.
Read more: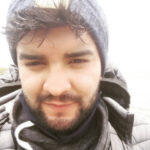 Hi, I am Eric Devin and I am a professional interior architect. Since childhood, I've always enjoyed DIY projects! And, I have loved to solve simple household problems using essential tools and equipment. I have also acquired a lot of information about basic household tools settings by working with contractors.