Published on: May 7, 2022
Written by Camila Avery / Fact-checked by David Rowan
Both Woodway and Peloton are multinational brands of high-end workout equipment that specialize in treadmills. Shoppers from health clubs, hospitals, and other commercial environments are drawn to these brands.
They're also appropriate for household use might easily last a period. Hence users distinguish these two brands, Woodway treadmill vs Peloton, by their features and try to figure out which one is better. But first, we need to know the characteristics of these two types of treadmills.
The Peloton Treadmill is a favorite selection for hardcore runners, who adore the content and are ready to spend a bunch of money on a different treadmill design. On the other hand, treadmills from Woodway are designed for people of varying skill levels and various training reasons.
They have hospital-grade circuitry, and some are built expressly for intensive physical therapy and gait analysis. Woodway treadmill vs Peloton: an unbiased comparison will shed light in this post, as well as we try to help you sort out your preferable one. So take a look at the different qualities that they have below-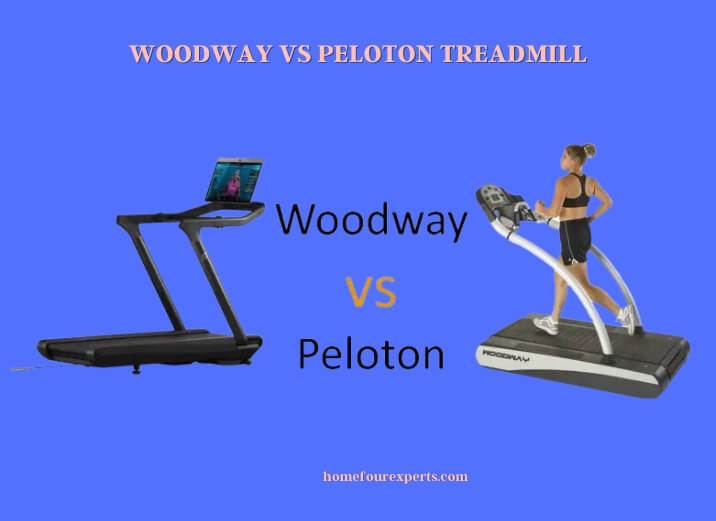 Deck Type
The Woodway treadmill has a slat belt that is typically more pleasant because it has fewer springs under it, resulting in protected joints, a softer landing, and effective muscle recruitment. The Peloton treadmill comes with a classic running belt that provides a different bounce, is long-lasting, and helps runners reach their fitness goals. 
Quality Construction
Both brands try to manufacture the treadmill as sturdy as possible to give the user a more outdoor-like running feeling. The Tread's belt is constructed of rubber slats that provide a more flexible movement. On the other hand, Woodway's decks and rails are built to endure 150,000 miles and can support a person weighing up to 800 pounds walking and 500 pounds jogging.
The Woodway and the Peloton have a similar design but differ slightly in structure. Woodway slats are made of vulcanized rubber, while the Peloton belt is made of aluminum with a rubber casing. So, only a minor difference, though vulcanized rubber lasts longer than standard rubber.
Running Surface
The Peloton treadmill offers a reasonable running space that measures up to 59-inches, while the Woodway treadmill has a massive running space that measures 63-inches. As a result, the Woodway treadmill is suitable for multiple workout regimens and may be used by taller persons.
Customize Features
On the Woodway treadmill, changing the speeds during a workout is simple. The personalization jump buttons on the handle make varying speeds and incline in a workout like a breeze. On the contrary, there is no down jump button in the Peloton treadmill, and you must adjust the movable control knobs to modify the treadmill's speeds and incline levels throughout a workout. 
Display Type
The Peloton treadmill includes a highly interactive large 23.8-inches HD touchscreen with a web browser and Netflix capability. Peloton's large screen lets you clearly watch displays of off-treadmill workouts, which gives more practical benefits. The large screen can be deciphering the various fitness metrics which may take some time. 
In comparison, the Woodway treadmill has a compact interactive console with various readout screens. A variety of consoles are used for this brand. Some are "strictly commercial" and display training data just on a simple LED panel, including heart rate. Multiple readout displays simplify calculating fitness parameters, including distance, calories burned, pace, and incline.
Cost
Woodway and Peloton treadmill both are pretty pricey. Woodway treadmills are more expensive than others in the beginning. They provide exceptional value in the long run because they are virtually maintenance-free and use little electricity. Whereas, you can save money by cancelling your gym membership and replacing it with Peloton's live-home training classes, which are inexpensive but effective.
Woodway Treadmill vs Peloton: What We Liked
| | |
| --- | --- |
| Woodway | Peloton |
| The Slat Belt tracks are made of dozens of interlocking vulcanized rubber slats; | A durable tread belt consists of thick rubber-coated aluminum slats; |
| It has powerful motors but only uses half the amount of electricity; | The user runs more easily with the shock-absorbing and interlocking running belt; |
| The slats are excellent shock absorbers and are ten times more durable; | The large view of the HD touchscreen, combined with audio, provides immersive training experiences; |
| The track is large enough to accommodate people of all heights and girths; | The button in the center of the dial allows changing the slope and speed by whole integers simultaneously; |
| It employs a wide range of consoles, from simple LED screens to HDTV monitors, touchscreens with programming. | It facilitates the user with live and on-demand workouts. |
Woodway Treadmill vs Peloton: What We didn't Like
| | |
| --- | --- |
| Woodway | Peloton |
| Woodway treadmills are more expensive than others; | The monthly subscription charge is high; |
| These treadmills are so heavy and hard to move easily; | It is not possible to rotate the screen for home workouts; |
| The narrower running surface may seem tight as you try to keep this treadmill moving; | The long-lasting slat belt is not suitable for arthritic joints;  |
| It's not a foldable treadmill. | The Peloton App is only obtainable for iOS devices. |
Conclusion
Some people like to exercise almost mindlessly while watching TV as a distraction. Others prefer the interactive training offered by iFit Coach treadmills. Your personality or workout style is a crucial factor to consider when selecting a treadmill. The following article about an unbiased comparison between the Woodway treadmill vs Peloton helps you to choose the suitable one for you. 
The Woodway treadmill is designed with brilliant engineering, feels pleasant to use and is simple to maintain. It provides selections ranging from healthcare to on-demand music videos on high pricing. On the other hand, the Peloton is explicitly designed for those motivated by high-quality workout classes in real-time. 
Read more: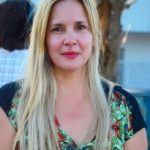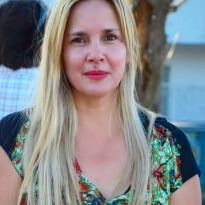 Guys, I am Camila Avery and I love to help my mom to do indoor & outdoor activities. As a lady, I have passed my time on gardening, home improvement, and personal or self-care. I have acquired some degrees in outdoor recreation, beauty, and hair care. It is not easy to work with top-level professional beauty experts. But, I got that opportunity and experimented with different hair extensions, hair colors, and cuts.