Published on: May 23, 2022
Written by Liam Jaxon / Fact-checked by David Rowan
Non-rechargeable cylindrical A27 batteries, with a nominal voltage of 12 volts, are often used in remote controls, telecommunications equipment, security systems, and other devices.
In an emergency, we may be without an A27 battery, and the replacement is helpful at that point. A27 is also known as MN27. So what battery Replaces A27? 27BP, 8LR732, G27A, GP27A, L828, MN27, and other battery variants are often commonly referred to as the A27 battery.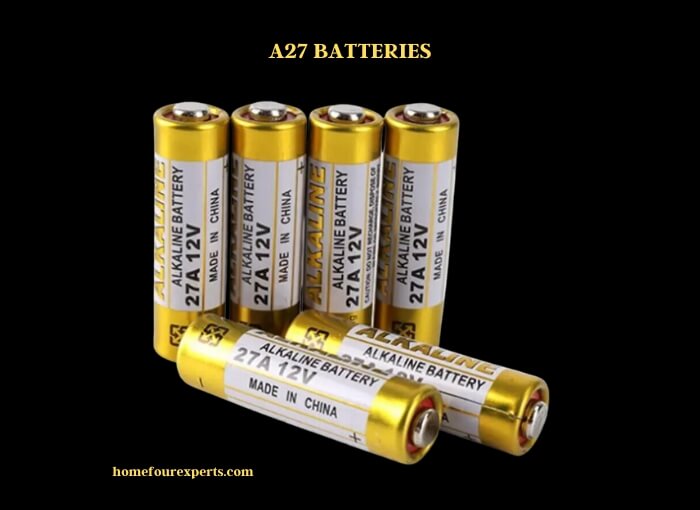 While we all know about AA batteries and their voltage, few people know about A27 batteries and how they can be used. Usually, A27 batteries are alkaline dry-cell batteries with a lower profile than standard AAA or C cell batteries.
Further in this article, we discussed the A to Z of the A27 battery. Before purchasing, make sure you've done your homework on the A27 battery and its replacements currently available on the market by consulting our comprehensive resource list.
Basis of A27 Battery
A27 is a 12-volt long shelf life non-rechargeable battery consisting of eight alkalines wired in series to form a single cell. Because it has eight LR732 or LR632 batteries connected in series, it is designated as 8LR732 by the International Electrotechnical Commission (IEC). 
The power rating of the A27 battery depends on the device's cutoff voltage and can even exceed 25 mAh. For instance, the usual capacity of an Energizer A27 battery is 27 mAh when discharged to 6.0 volts with a 20k load at 21°C.
Specifications of A27 Battery
Type: Alkaline;
Nominal voltage: 12.0 volts;
Dimensions: 7.7mm x 28.0mm;
Weight: 4.0 to 4.5 grams;
Nominal capacity: 20 to 22 mAh;
Cutoff voltage: 6.0 to 8.8 volts;
Storage life: 3 to 4 years.
Features of A27 Battery
Some essential features are required for any product, and missing these features may result in a substandard battery. Below are the valuable features of A27 and its equivalents that might be important to account for:
Flexible Compatibility
The A27 battery is compatible with auto alarms, remote controls, garage door openers, diabetes and blood pressure monitors, communication devices, headphones, and toys, among other things. 
Long ShelfLife
Since alkaline batteries cannot be recharged, they have no cycle life. As A27 is an alkaline battery, its storage life can be anywhere from 3 to 4 years, and in some cases, much longer.
Supreme Voltage and Capacity
The battery's voltage regulates your device's energy flow. A higher voltage battery will produce a faster current, supplying more power to your devices. A27 battery and its equivalents have 12 volts with a nominal capacity of 20 to 22 mAh and a cutoff voltage of 6 to 8.8 volts. In continuous discharge, it provides more than 100 hours of use. The battery's drain rate is really high.
Safety and Availability
A27 and its equivalents consist of 8 LR632 or LR732 coin cell batteries packed safely. It is mercury, cadmium, and lead-free, which is environmentally friendly and safe. But remember, don't allow small children and pets near batteries as a safety. Besides, it is a pretty common battery that several well-known companies made, and it is available in local hardware stores or online retailers.
A27 Battery Equivalents Details
A27 battery and its equivalents contain almost the same volt and capacity. Below are the details of each one:
A27BP
A27BP is the equivalent of A27, and it delivers consistently reliable performance. The battery is safe and environmentally friendly because of its low self-discharge rate and good anti-leakage, short-circuit, and over-current protection. 
For example, the TXY A27BP alkaline battery has high energy density grade A cells evaluated under stringent quality control criteria and provides long-lasting power and battery life.
G27A and GP27A
G27A and GP27A are high-voltage alkaline batteries equivalent to A27 with the highest capacity, the longest life span, and the highest performance available on the market. Energizer GP27A is the popular one that can be used with this remote control, including toys, camera equipment, calculators, and flashlights.
L828 and 27A
The L828 and 27A alkaline batteries have been created and developed to provide long-lasting operation. It contains zero percent mercury, making it safe for the user and environmentally friendly. Such as Eunicell 27A / L828 Alkaline Battery is an excellent value for the money which replaces an A27 battery.
MN27 and V27A
MN27 and V27A are excellent replacements of A27 that provide superior performance in many electronic products. NASTIMA V27A 12V Alkaline Battery has no leakage while in use or after three years in the device. Long-lasting and reliable in various devices, including garage door openers, garage door remote controls, radio-controlled locks, and security devices.
A27 Battery Equivalents and Replacements Chart
| | | | | |
| --- | --- | --- | --- | --- |
| Brand | Voltage | Suffix | Weight | Use with |
| Duracell A27 Battery | 12V | A27 | 0.2 lbs | Garage door opener, keyless remote, or car alarm remote |
| LiCB Alkaline Battery | 12V | A27 | 0.09 lbs | Garage Door Openers, Headsets, Glucose and Blood Pressure Monitors, Transmitters, Access Control Devices, Toys, and Electronics |
| Exell EB-23A Alkaline L828 battery | 12V | L828 | 0.03 lbs | Burglar Alarm Remote Controls, Cigarette Lighters, Electronic Door Locks, and Garage Door |
| Duracell MN27BPK | 12V | MN27  | 0.02 lbs | Laser Pointer Insulin Pumps, Heart Rate Monitor, toys, Watches, Cameras, Calculators |
| Powertron GP27A Battery | 12V | G27A | 0.35 lbs | Burglar Alarms, Cigarette Lighters, Electronic Dog Collars |
A23 VS A27 Batteries 
Both A23 VS A27 batteries have some similarities as well as differences. The most common question I got is, Are A23 and A27 batteries the same? The answer varies depending on various factors. Typically, the A23 and A27 batteries are very similar in dimensions and internal structure. But-
While the A27 battery has dimensions of 8.0 x 28.2 mm and contains 8 LR632/LR732 cells, the A23 battery has 10.3 x 28.5 mm and 8 LR932 batteries.
Both batteries have a nominal voltage of 12 volts, but the A23 has a higher capacity on average, 50-60 mAh, due to its larger internal volume.
Some devices designed to run on A23 batteries include a small plastic battery adapter that can hold an A27 battery in place of an A23 battery. This gives the user more options when replacing the battery.
 If the device is used frequently, the A27 battery will drain much faster than the A23 battery.
FAQs
1. Can I Use A23 Batteries Instead of A27?
There are eight cells in the A23 battery, with a nominal 12-volt output. A27 battery has a similar volt but a 20 percent smaller diameter approximately the same length.
2. What Are A27 Batteries Used for?
It is common to find the A27 batteries in key fob remote controls, wireless alarms, cigarette lighters, GPS gadgets, utility meters, and photographic equipment, all of which demand a large amount of pulse current.
3. Can I Charge the A27 Battery?
Sadly, the A27 battery is not rechargeable, which indicates that charging with a direct current is not recommended. 
4. How Long Would a 27A Battery Last?
27A battery is long-lasting and has a long shelf-life. The battery can be used continuously for more than 100 hours, and the drain rate is really high.
5. Is the 27A and A27 Battery the Same?
Yes. The A27 and 27A are the same and commonly found in small remote controls and cigarette lighters since they are dry cell-type batteries.
Conclusion
Sometimes it's time consuming to find the exact battery equivalent. So I did the homework for you by putting here all the information about the A27 battery and its replacements. I sincerely hope that this information was helpful to you and will enable you to save money in the future. 
If you require replacements of A27 batteries for any device, I suggest going for a reputed brand's version. If at all feasible, remember to verify the date of manufacture of the batteries.
Read more: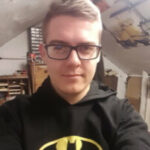 Hi, I am responsible for the 'Homeowners Power Solutions' category. My name is Liam Jaxon and a licensed technician with 7 years of experience in vehicle batteries, electrical gadgets, and home appliances. My working experience in different residential & light commercial electrical sectors and the automobile industry helped to acquire vast knowledge in this industry.