Solar panels have become an increasingly popular way to generate renewable energy and reduce reliance on non-renewable energy sources. One concern that many people have about solar panels is their aesthetic appearance. Some people worry that solar panels may not be visually appealing and could detract from the appearance of their homes or buildings.
While this may have been a valid concern in the past, modern solar panel systems are designed with aesthetics in mind. In fact, many architects and designers are now incorporating solar panels into their designs in innovative ways to create visually stunning and sustainable buildings.
The Appearance of Solar Panels
The appearance of solar panels is a crucial factor to consider when deciding to install them on a property. In the past, solar panels were often large and bulky, with a distinctly blue or black color that stood out on a roof or building facade. However, advancements in technology and design have made solar panels much more customizable and visually appealing.
One way that solar panels are becoming more aesthetically pleasing is through the use of new materials. Traditional solar panels are made of crystalline silicon, which is not particularly visually appealing. New materials such as thin-film solar cells and building-integrated photovoltaics (BIPV) are being developed that can be more easily integrated into building designs. These materials can be made in different colors and textures to blend in seamlessly with roofing or exterior cladding.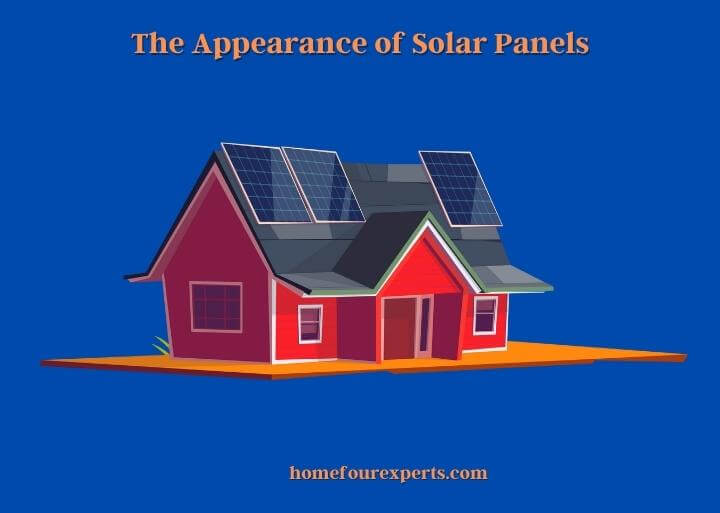 Solar panel manufacturers are now offering more customization options, such as panel shape and size, to better fit the design of a building. Some solar panels can even be made transparent or semi-transparent, allowing natural light to pass through while still generating energy.
Another consideration in the appearance of solar panels is the mounting system used to install them. Traditional solar panels are mounted on racks that are bolted to the roof, which can be unsightly and take away from the overall appearance of a building. New mounting systems such as integrated solar roof tiles or solar canopies can be more visually appealing while still generating energy.
Environmental Benefits of Solar Panels
In addition to their aesthetic benefits, solar panels offer significant environmental benefits as well. By generating electricity from the sun's energy, solar panels can reduce our dependence on non-renewable energy sources such as coal, oil, and natural gas. This, in turn, helps to reduce greenhouse gas emissions and mitigate climate change.
The environmental benefits of solar panels extend beyond reducing greenhouse gas emissions, however. The production of solar panels itself is becoming more environmentally friendly, with manufacturers using more sustainable materials and production processes. In addition, solar panels do not produce any air or water pollution during their operation, unlike traditional power plants which can have negative impacts on air and water quality.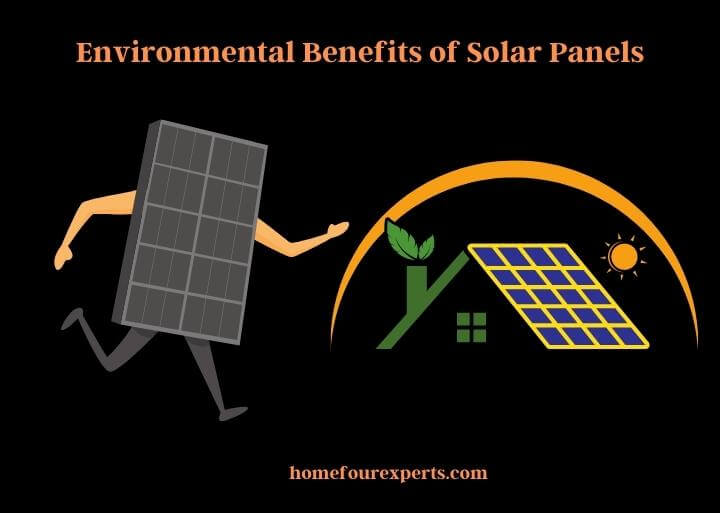 Another environmental benefit of solar panels is that they can help to reduce the urban heat island effect of cities. Traditional roofing materials such as asphalt absorb and retain heat, contributing to higher temperatures in urban areas. However, solar panels can reflect some of the sun's energy and help to reduce heat absorption, leading to cooler urban environments.
Solar panels can help to conserve natural resources such as water. Traditional power plants require large amounts of water to generate electricity, whereas solar panels require no water at all. In areas where water resources are scarce or in high demand, solar panels can help to reduce the strain on water supplies.
Economic Benefits of Solar Panels
Lower energy bills: By generating electricity from the sun's energy, solar panels can significantly reduce energy bills. In some cases, solar panel owners can even sell excess electricity back to the grid, further reducing energy costs.
Return on investment: Although the upfront cost of installing solar panels can be high, over time they can provide a significant return on investment. This is especially true as the cost of solar panels continues to decrease, making them a more affordable option for homeowners and businesses.
Increased property value: Solar panels can increase the value of a property, as they are seen as a desirable and sustainable feature. In fact, studies have shown that homes with solar panels can sell for more than those without.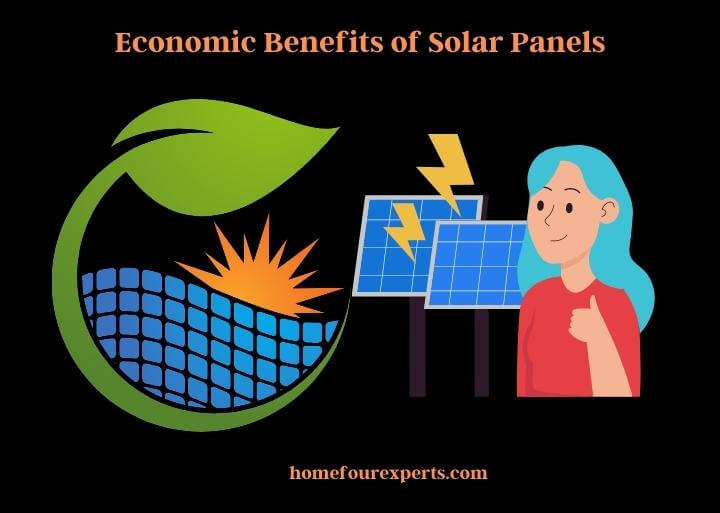 Job creation: The growing demand for solar panels has led to an increase in job opportunities in the solar industry. This includes jobs in the manufacturing, installation, and maintenance of solar panels.
Energy independence: By generating their own electricity, solar panel owners can become more energy independent and less reliant on non-renewable energy sources. This can help to stabilize energy costs and reduce the impact of fluctuations in energy prices.
Criticisms of Solar Panel Appearance
Despite the many benefits of solar panels, there are some criticisms of their appearance. Some people argue that solar panels are disruptive to traditional architectural design, detracting from the aesthetic of a building or landscape. Others argue that solar panels limit customization options, as they must be installed in specific locations to optimize performance.
There are also concerns about the performance of solar panels over time, as they can degrade or become less efficient as they age. However, many of these concerns can be mitigated through proper installation, maintenance, and use of high-quality solar panel technology.
The Future of Solar Panel Design
As solar panels become more mainstream and affordable, there is increasing interest in improving their design and efficiency.
While solar panels have become more efficient over time, there is still room for improvement. Researchers are exploring new materials and technologies that could increase the efficiency of solar panels, allowing them to generate more electricity from the same amount of sunlight.
While solar panels have come a long way in terms of aesthetics, there is still room for improvement. In the future, we may see solar panels designed to blend in more seamlessly with roofs and buildings, or even solar panels that are integrated into building materials such as windows or walls.
One of the main limitations of solar panels is that they only generate electricity when the sun is shining. However, researchers are developing new energy storage technologies that could allow solar panel owners to store excess electricity generated during the day for use at night or during cloudy weather.
Currently, most solar panels are rigid and require a flat surface for installation. However, there is growing interest in flexible solar panels that can be installed on curved surfaces or even woven into fabric.
Solar panels are designed to withstand the elements, but they can still be damaged by hail, high winds, and other extreme weather events. In the future, we may see solar panels designed to be even more durable and able to withstand a wider range of weather conditions.
The future of solar panel design is exciting and full of possibilities. As technology advances and demand for renewable energy continues to grow, we can expect to see continued innovation in the design and efficiency of solar panels.
Wrapping Up a Conclusion
Solar panels are an important and valuable source of renewable energy, providing both environmental and economic benefits. While some may still view solar panels as unsightly, advancements in technology and design are making them increasingly aesthetic and integrated into building materials.
As the world continues to shift towards more sustainable and renewable energy sources, solar panels are expected to play a vital role in meeting our energy needs. As such, the future of solar panel design looks promising, with ongoing efforts to increase efficiency, improve aesthetics, and develop new energy storage technologies.
While solar panels may not be the perfect solution to our energy needs, they offer a viable and increasingly attractive option for homeowners, businesses, and governments alike. By investing in solar panels, we can reduce our carbon footprint, save money on energy costs, and help to create a more sustainable and environmentally friendly future.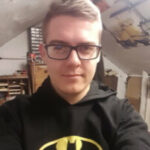 Hi, I am responsible for the 'Homeowners Power Solutions' category. My name is Liam Jaxon and a licensed technician with 7 years of experience in vehicle batteries, electrical gadgets, and home appliances. My working experience in different residential & light commercial electrical sectors and the automobile industry helped to acquire vast knowledge in this industry.