In this 21 century, we have to go through a lot of stress for professional or personal and pandemic reasons. Which makes us sick, both physically and mentally.
But having good physical and mental health has no alternative to becoming successful in life.
In other words, if you want to lead your desired peaceful life, you need to be physically and mentally fit.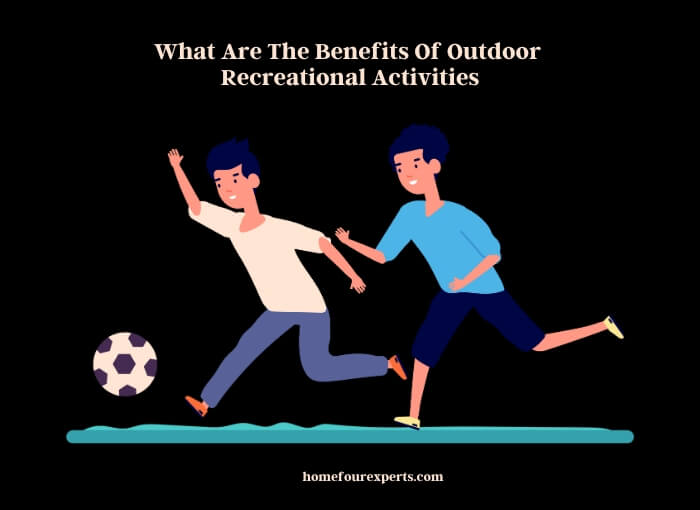 Taking part in different types of outdoor recreational activities can help you to achieve that fitness.
If you're thinking of starting from tomorrow for a long time, this article may help you to start today.
Because here I've tried to inform you about the most important benefits of outdoor activities you may not know yet.
So, let's get in…
Benefits of Outdoor Activity
Almost everybody loves outdoor recreation and physical exercise. Only people like me, who are a little bit lazy, prefer sleeping or watching tv like a couch potato, instead of physical activities. Busy buddies on the other hand prefer shoving their head into work. 
But once you realize the physical and mental advantages of outdoor activities you'll also start spending time outdoors and move your body more, just like me.That's why I've decided to share the most important and effective benefits of outdoor activity.
1. Increasing Immunity Against Contagious Diseases
Every year different parts of the world are affected by different contagious diseases. Is it safe to spend outdoors when there is an outbreak? Is it possible to manage recreation when there is a lockdown due to a massive pandemic? 
The answer is yes, it is perfectly safe to spend time outdoors when there is an outbreak of contagious disease. Our immune system gets weaker when we can't get a daily dose of vitamin D. It is found in the best form when we step out during mid-day. Besides, lack of vitamin D leads to other dysfunctions like calcium deficiency, depression, hypertension, and many more. 
You don't need to do much to step out when there is a pandemic situation. Have tea with your family on the front porch, arrange a small party on the roof or play table tennis in the backyard, or do gardening on the lawn. Any kind of outdoor physical activity counts when you have to deal with nerve-wracking mental stress during a global crisis.
2. Physical Benefits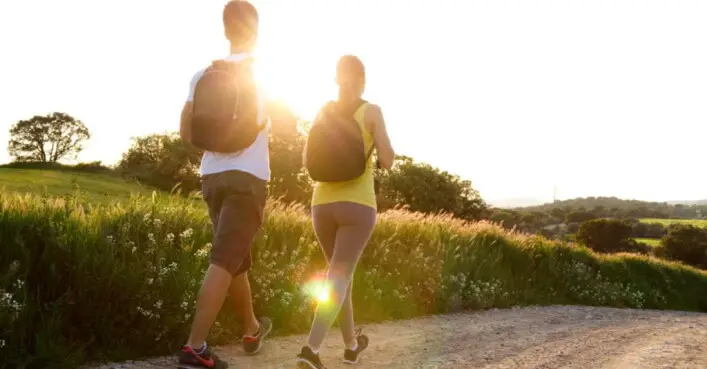 Credit: Photo: blog.mission-health.org
All outdoor activity requires physical movement. No matter you are running in the park, trekking a mountain, camping, enjoying a picnic, participating in any sport, or going only for a stroll around the block, whatever you do you need to be physically active for all.
And we know, being physically active is good and can improve one's well-being. Physical fitness can help to prevent a lot of diseases.
A simple 30 minute morning walk before starting a busy day will help you to shed unwanted body weight, remove stiffness of the body, release toxins, and ensures the better circulation of body fluids. There is an added benefit of a small walk in the evening, it helps to improve sleep quality.
3. Mental Exercise
By doing physical exercise indoors, you might have the same physical benefit as doing it outdoor, but the mental benefits you will get from outdoor activities can not be gained from indoor physical exercises. 
Because, when you're out in nature, you get a chance to switch off your mind from the rest of the world. This is the only way you can freshen up your mind and get relief from daily life stress. It also improves your memory and calms your senses.
Moreover, if you try to find out a particular area using a map, or explore a wilderness, you get the chance to improve your perception and analytical abilities. So, going out closer to nature allows you to set your mind free for exploring your thoughts and vent out stress.
4. Personality Development
Exploring outdoor helps you to free your mind from stress and make you relief from a busy life, which lets you think about yourself. It is as good as spending 'me time' in the most effective way. 
You can plan for camping on weekends to encourage your sense of adventure. Meanwhile, practice hobbies like wood carving, painting, or just simply read your favorite book in the tent. You'll get the chance to build and develop your creativity and self-confidence.
5. Improved Behavior
When you spent your time on any outdoor activity, like hiking, camping, or other sport-related activity, most of the time you need to be accompanied by a group. This helps you to learn teamwork and improve your communication skills as you have to come into contact with other people and need to stay within a specific behavior.
You can also learn about problem-solving techniques, ethics, values, cooperation, and most importantly, empathy.
6. Develop Social Skill
Outdoor gives us a great opportunity to develop our social skills. While you're involving in different outdoor activities, you meet and interact with new people from different social and cultural backgrounds. 
You have to build a bond with them which develops a strong sense of appreciation, community, and responsibility in you. Which definitely improve your social skill and you'll be able to approach your co-workers or teammates in a calm manner.
7. Increase Your Productivity
Engaging yourself in an outdoor activity regularly allows you to be relaxed at the same time. This helps you to deal smartly with any stressful situations and increase your productivity at the workplace. You can try walking in the morning for a few days, then you'll realize that it makes you feel fresh and productive for the full day.
8. Stronger Family Bonding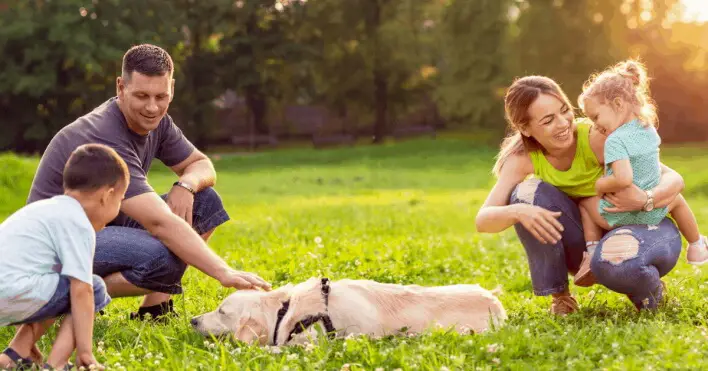 Credit: Photo: sammyapproves.com
If you live with your family, then spending time outdoors with the members can be the best way to spend quality family time regularly. All the benefits I have talked about here works incredibly on children. Our cognitive development, social skill, athletic skills, and overall physical fitness is mostly developed at our childhood. 
Today's children are usually glued to a screen, eat junk, are obese or underweight, has lack attention and analytical ability in school not to mention how poor their social skills are. Take your kid for a stroll every day, it might be the most precious recreation for him/her that a tour to Disney land in a year can not give. 
On the other hand, the oldest member of the family is the most experienced one and lacks company. By accompanying them on morning walks or spending time with them on the weekend, fishing, or having a picnic is the best way to learn all their life lessons through valuable conversations. They may not look forward to improving any skill from outdoor recreations, but spending outdoors is hundred times recreational for them.
Conclusion
So, what have you decided!? Starting any outdoor activity from tomorrow to lead a healthy life!
You can start with a morning or evening walk and believe me, it'll be a life-changing step for you if you can be consistent with that.
I've felt a huge change in my life after starting with a morning walk. Now I often plan for camping, fishing, or hiking with family and friends. And after that trip, I feel like I've got a new life with lots of energy and a positive vibe. Even when I go through a lot of professional or personal stress, I go for a walk after dinner or play golf which really helps me to come over it.
You can also feel the same, just start from today.
Relevant Resources: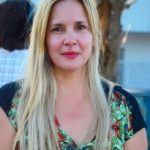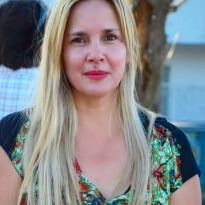 Guys, I am Camila Avery and I love to help my mom to do indoor & outdoor activities. As a lady, I have passed my time on gardening, home improvement, and personal or self-care. I have acquired some degrees in outdoor recreation, beauty, and hair care. It is not easy to work with top-level professional beauty experts. But, I got that opportunity and experimented with different hair extensions, hair colors, and cuts.