Published on: March 24, 2022
Written by David Rowan / Fact-checked by Eric Devin
This article may contain affiliate links, which means if you make a purchase following our links won't cost you extra, but we may earn a commission. Learn more
Coping saw is the cheapest and easiest manual saw to work with. It is versatile too. No matter if you need to cut a thin stripe, or make a curve or any other intricate shape on your workpiece, there is no competitor as effective as a coping saw. It is a light, manual, prehistoric mechanism so it is easier to maneuver than any other wood-cutting element ever invented by mankind.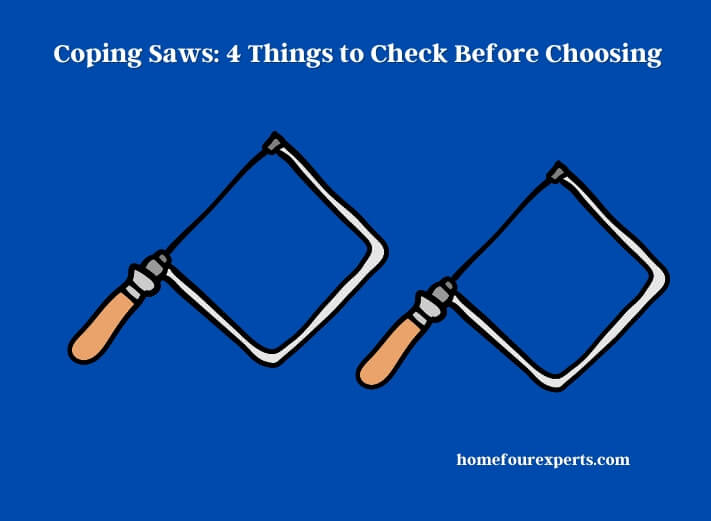 However, no matter how simple and handy this tool is, the accuracy of the cut is totally dependent on how well it is made in the first place. You already know how hard it is to get a non-defective coping saw in the local market.
No matter how much time and patience you invest while working with it, the cuts just won't be as symmetrical as you want if the frame of the saw fails to keep the blade in place. So, we are here to make the job easier for you. We have tested, researched, and reviewed the most popular coping saw and developed a list of the 6 best saws for you.
Why Coping Saw, Not a Fret Saw?
Because a coping saw has a better cutting ability. It cuts more accurately on larger pieces of its longer blade and smaller cutting depth.
On the other hand, a fret saw offers a larger cutting depth, which can be difficult to manage and the smaller blade somewhat restricts working with larger pieces. So, even if the mechanism is the same, the coping saw has a wider application among beginners, DIYers, and homeowners. 
How Thick Can A Coping Saw Cut?
The cutting depth is specified in the product title of this article. Mainly, there is about a 6-inch gap between the blade and the frame, but you will get to cut properly 3 to 4 inches only. 
Things to Check Out Before Choosing Coping Saw
Considering the high defect rate of coping saws, I suggest for beginners get a saw from your local store if possible. The following matters should be checked before buying any. Professionals who already know which model they want can skip this step and directly order their expected model of coping saw online. 
Cutting Depth
The cutting depth varies with the frame size and shape of the coping saw. Be sure to check the cutting depth before buying one because a smaller depth will not serve you well if you work with large projects mostly. On the other hand, an unusually large frame for cutting a small curve will affect accuracy and control. One should use a lower cutting capacity saw for small projects and vice versa. 
See also: Finding the Best Back Saws
Blade Size
Blade size determines how long the strokes will be. On the other hand, if your saw is 6 inches, it will only take 6 inches of blade to work with. So, don't forget to get spare blades when buying a coping saw. A large blade saw will require fewer passes compared to a small blade saw, to cut the same length. 
Tensioning Efficiency
If the blade is not properly tensioned, the cut will not be as expected. Problems arise when the screw gets loose after tightening due to overuse or abuse. Besides, the screw head should have to be comfortable so that you can tune it more often. 
The precision of the Cut
If possible, have a trial of the cutting performance of the coping saw. If it satisfies you, then go for it!
See Our Top 6 Coping Saws, Below
1. Olson Frame Delude Coping Saw – Best Affordable
Olson's 15 TPI blade;
4 3⁄4″ depth of cut.
For the money, you will not ever find a coping saw as good as this one from Olson. As long as you use the right blade, the saw frame will not cause any trouble cutting smooth and precise wood pieces. A 15 TPI Olson blade is included with it, which is a good one just like the frame. Later, you can go for a better blade to make the coping saw better. 
As it is affordable, you can take it to the next level by doing some modifications. Just replace the washers placed on the blade connection with split-type lock washers. The blade turning and the tensioning game will be even easier. You can turn the blade to convert it to a pull/push style coping saw as per your requirements on the job. Looking for a coping saw that lasts? Here it is. 
Positive facts
Apply tension at both ends;
Long-lasting;
Cheap price. 
Negative facts
---
2. BAHCO 6 ½-Inch High – Tension Coping Saw
Nickel-plated frame;
6 ½- inch 14 TPI blade included,
Blade turntable at 360 degrees;
The main problem with a cheaply made coping saw is, the blade snaps while tuning due to a poor tensioning mechanism. This problem won't happen with this Bahco 6.5-inch coping saw. We all know, the more tensed the blade is, the more precise it cuts. This coping saw allows you to tighten the blade to a level that other frames don't allow. 
It is a professional-grade saw hence, it is priced so high. Another problem is, there is a high defect rate. You can always claim for a replacement if you unluckily got one, but other than that, this is a perfect coping saw for numerous coping years to come. 
Positive facts 
High tension can be applied;
Accurate cuts;
Negative Facts
---
3. IRWIN Tools Pro-Touch Coping Saw
17-pt, 6-1/2″ blade tooth count per inch;
5-1/2″ frame depth;
Are you used to using round-framed coping saws? Then stop and replace it at once. Because the flat frame coping saw provides better stability than the round one. Once you get to use this 6.5-inch saw from Irwin, you will believe what I am saying. This saw cuts right and fast. No need to power up your power tools for small jobs like trimming or coping. This little saw cuts as fast as the power saws in the same duration. 
Another thing I want to add is its durability. The only thing you need to upgrade over time is the blade. It arrives with 17 points per inch coarse blade. Change or replace the blade when you need a finer one or a sharper one. However, this coping saw is so cheap that you can choose to get more than one of these. One is for straight cuts and the other is for curved and intricate cuts. 
Positive facts
Faster cuts;
Flat frame for superior stability;
Affordable.
Negative facts
---
4. GreatNeck Coping Saw Frame
5 7/8″ cutting depth;
6-6.5 Inch adjustable saw.
Yes, this coping saw takes both 6 and 6 ½ inch blades, all right. With the tensioning system, not only can you tighten the blade, but also rotate it 360 degrees. The frame is fully plated to make it rust-proof. Surely this coping saw will stay intact for your upcoming projects of yours. 
I suggest this one for homeowners or beginners. You can easily manage to use this on simple projects that involve DIY cabinet making, raining, installing, and so on. It lacks the quality of a professional coping saw. As long as you don't overuse this saw, this budget-friendly coping saw will not fail to satisfy you. 
Positive facts 
Adjustable blade length;
Rust-resistant frame;
Supportive handle. 
Negative facts
---
5. Zona Versatile Coping Saw
6 1⁄4″ depth of cut;
Cuts wood, plastic, metal, and so on;
The flat and sleek frame screams the quality of this saw. It is a new brand, hence there is not many reviews of this saw online. But this coping saw has gained its popularity in such a short time that it gets stuck out fast! However, here, you are getting a frame and a 15 TPI blade in this package. There is another offer that involves this frame, a coarse and flat blade at a more reasonable price. Just click on the product link to find the offer. 
Are you a DIY fanatic? This versatile saw will drive you crazy. With one saw, you can cut thin metal, wood, plastic, and alike materials. Just make sure that you always pick up the right blade for the material and that the blade is well-tuned. You can tighten the blade and rotate it for curved cuts. 
Positive facts
Higher cutting depth;
Versatile use;
Stable flat frame.
Negative facts
---
6. Smithline Professional Grade Coping Saw
One frame and 4 blades combo pack;
4 ¾-inch depth of cut, 6-½-inch blade length.
If you have to work with different wood types very often, then you may find this combo pack useful. This flat and fabulous frame comes with four wood-specific blades to work with. One medium blade is for hardwood, one extra-fine blade is for softwood, and two all-purpose coarse and fine blades.
The thing I liked most is the rubber handle. Does your Sweaty hand make slip-away hardwood handles? No more, this rubber handle will not be bothered by sweat and ensures a firm grip on the frame. 
This heavy-duty frame lasts. This frame has a narrower cutting depth compared to other frames but cuts better than many. To save the hassle of getting new blades for new projects, this package of coping saws with an additional blade is a desirable one.  
Positive facts
Heavy-duty frame;
Comfortable rubber grip handle.
Negative facts
---
Final Verdict
To be honest, while researching for this article, I haven't found any coping saw company that has not sent defective material to their customers. Yes, even if I claimed all these 6 coping saws on my favorite list are the best in terms of quality, I can't assure you that you won't get a defective one even if you order from this list. But you will have the chance to claim for return or replacement and that goes to any saw you get online. 
For beginners, one should have to have general knowledge about coping saw blades. If you get the wrong blade, then the blade may snap due to over-tightening or while cutting the wrong material. Moreover, there is a high risk that it will ruin the workpiece you are working on. So, know your tools before using them.
You Might Also Like: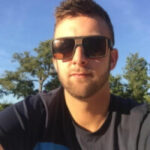 Hello, I am David Rowan. I am a professional contractor with 10 years of experience in home building, different tools used, construction, home remodeling, and other home improvement work. I have already built many custom homes and continued to do several woodworking projects along with how to deal with all categories of tools.