Gloves are probably the most used protective gear nowadays since the cut resistance kinds are invented. There is no point in trial and error in using all the gloves available in the market. You will not only be wasting money but also risking your health. Here we are for you to test and research accurate cut-resistant gloves that are suitable for different jobs. 
Don't forget to go through the tips to buy and maintain the gloves. It will help you to pick the right one and in the long run, the glove will serve you for longer.
How to Choose the Right Type of Gloves
I should make it clear at first that all the cut-resistant gloves are not puncture-resistant. So, you have to understand the limitations of these gloves before purchasing them. In this list, you will get 'cut-resistant' gloves that are 'cut and puncture resistant.' Both are different and are suitable for other tasks.
Usage
For kitchen use, a light 'cut-resistant' glove is enough because there is no possibility of getting a stab or puncture in the kitchen. 
For outdoor use, for example, gardening or sharpening tools in the garage, or for use at renovation, only a cut-resistant glove is not enough. To be safe from puncture or cut from prickly thorns, saws, power tools, etc. sturdy and thicker gloves are better. 
Allergic Content
Latex-allergic people MUST stay away from latex gloves. Nitrile, polyethylene, and glass fiber are excellent alternatives for them. 
Size
All the gloves come with a size chart, which is quite accurate. The sad news is, not every model offers sizes for small and large-handed people. So, I had to incorporate different gloves of the same features and various sizes. So, you won't have any problem finding your gloves irrespective of the size. 
Price and Warranty
Needless to say, we always check for the price and warranty offers before ordering anything online. Usually, the price of cut-resistant gloves does not fluctuate much. Only one or two bucks is all you have to spend on the better quality. The good thing is, a lifetime warranty backs some gloves, and some are covered under the money-back guarantee. I find those more promising.  Read more: Find Class 3 Safety Vests
Quick Solutions
What Does Level 5 Mean for Cut-resistant Gloves?
The cut edge of a cut-resistant level 5 glove should bear no less than 3,500 grams (7.7 lbs) so that the material does not cut. EN 388 is another, more far-reaching value. Instead of a straight razor, it uses a curved round edge.
Which Type of Gloves Works Best to Guard Against Chemicals?
Butyl rubber gloves are the most straightforward solution when working chemically. Because they're rubber, they do not absorb liquids they are available into contact with. The rubber resists harmful chemicals like alcohol, ketones, nitro compounds, acids, bases, and even rocket propellants.
Why Do Chefs Not Wear Gloves?
Gloves are less hygienic and dangerous while cooking. Cooks wearing gloves tend to scrub their hands less often: you do not get a sense of getting dirty hands, so you don't notice you need to scrub.
View Our Selected Top 9 Level 5 Cut Resistant Gloves, Below
Buying a suitable pair of gloves is crucial, but it's time-consuming and challenging at the same time to choose the right pair from the abundance of choices. Here in this article, we have done the most important job for you. We thoroughly analyzed the gloves for every need and picked out the perfect one for you. Let's check out.
1. Professional Cut Resistant Gloves for Kitchen and Yard Work by Kibaron
Food grade;
S, M, L, and XL size available;
Woven material.
These gloves are all-purpose type, best to use almost anything you do around your house and outdoors. From preparing meals to cleaning the yard will be the first thing you rely on to keep your hands safe and clean. The material is food grade, but it is still recommended to use a latex glove over these cut-resistant gloves. It will keep the gloves clean. Another advantage is, you can use it to do other chores other than just preparing meals. 
All gloves are machine washable. This one can resist a warm wash up to 100-degree Fahrenheit, whether you wash it in the machine or using your hands. However, there is a size chart that helps to find the right size. I have heard a lot of nagging about the sizing, but you shouldn't have any problem finding the right-sized gloves if you measure properly. 
Pros
Reasonable price;
All-purpose use;
Easy to clean.
Cons
---
2. GLOVEWAY 13 gauge Safety Gloves by TERACUT
Pack of 3 pairs;
Color: sky blue;
S, M, L, and XL sizes are available.
These are Korea-made inexpensive kitchen gloves. The material used in these is safe for preparing food items. I find these perfect for impressing your sister, mother, friend, or wife, just to express your gratitude for their mind-blowing home-cooked meals. 
The sizes will fit most people, not to mention these are machine washable. This pack involves 3 pairs of gloves. So, it is an excellent opportunity to get all the members involved in food preparation. Or stock up protective gloves in the pantry to not have to buy them for the next couple of years. Either way, this pack is useful. 
These blue pairs of gloves stand out of the line of grey kitchen gloves. Quality and safety are also somewhat improved than those also.
Pros
Breathable and comfortable;
Cost-effective large pack.
Suitable for kitchen use.
Cons
---
3. Cut Resistant Gloves With Silicone Grip Dots from EVRIDWEAR
2 pairs in a pack;
Color: grey, yellow, turquoise, and pink;
Slip-resistant.
The anti-slip silicone dots give this glove unmatched slip resistance. The usage of these types of gloves is not only confined to the kitchen counter. In fact, it is even better to use it during paper crafting, wood carving, or any other job where precision is needed. With these gloves, you can encourage the children to be involved in crafting more often. 
This pack involves 2 pairs of gloves in 2 different colors. You can choose your favorite colors from 4 available options. However, the idea of packing 2 colored gloves in one pack is impressive. This way, you and your partner can use separate gloves, or use different gloves in the kitchen and outdoors. Besides, you can also put one in the washer and use another one, and the advantages are many.
These gloves are pricier than most cut-resistant gloves. I guess that is because of its silicon grip. However, considering this, I can say these are not overpriced. Just added value for its added functionality. 
Pros
Ensures better grip;
Suitable for precise applications.
Cons
---
4. Level 5 Protection Food Grade Cut Resistant Gloves by FORTEM
2 pairs in a pack;
Color: grey;
Hairnet included.
I can't understand how a glove-making company offers a 'lifetime warranty for a pair of cut-resistant gloves in their right mind. Yes, you heard me, a lifetime warranty backs these gloves. That does not mean they are eternal. In fact, it means you will invest in one pair when worn out, and you will get another pair for free!
Please note, these are kitchen gloves, which you are recommended to use only for light indoor household chores and to deal with cutting tools. It will not protect you for long if used during heavy-duty jobs or machinery. 
These gloves arrive with a pair of hairnets as well, which you can use during cooking. So that no one has to chew on your fallen hair during eating, in my opinion, this pack will be great for restaurant or food cart owners. You can assure all the staff is wearing gloves and a hair net to keep the food clean and their hands safe.
Pros
Lifetime warranty;
Comfortable and breathable.
Cons
Only suitable for light-duty jobs.
---
5. Kitchen Cuts Gloves by Dowellife
1 and 2 pair packs;
Color: grey;
High elastic nylon material. 
It is hard to find cut-resistant gloves at this price. They are quality, protective, and economical! All the goodness in one product is difficult to get. So, don't delay getting yours. These are available in 1 and 2 pairs per pack. You can use 2 separate pairs for different tasks. So that the one you use in the kitchen always remains hygienic. 
Its material is highly elastic, ensuring a snug fit. But it does not get loose over time. Besides, the size chart helps to get the best fit for everyone. For the price, these gloves are unbeatable as kitchen gloves.
Pros
Cheap price;
High-quality material.
Cons
---
6. Animal Handling Glove for Safety by RAPICCA
Cut and puncture resistant;
Material: Latex and polyethylene;
S, M, L, and XL sizes are available.
Weekly meal prepping will be less frightening for you if the right pair of gloves accompanies you. These pairs are precisely the kind of gloves I am talking about. There will be no risk of slicing fingers while fish filleting, cutting meat, or grating cheese. Besides, you won't have to worry about food contamination. The food-grade material of these gloves is anti-bacterial. So, the possibility of cross-contamination is zero.
Wear it like a second skin and wash it like washing your hands. Yes, maintaining these gloves is super easy. Just squirt some dishwashing or hand-washing liquid on the gloves while you are still wearing these. Rub together and wash with water. Hang to drip-dry. The next day these gloves will be ready to use again. 
Pros
Easy to clean;
Lightweight;
A money-back guarantee is offered.
Cons
---
7. Multi-purpose Cut Resistant Gloves with Grip Dot by NoCry
1 pair of cut-resistant gloves;
Material: Polyethylene, Spandex, Fiberglass;
Special Feature: EN388 Level 5 protection rating, Food Safe, with Secure Grip Dots;
Machine washable and 100% safe food.
It feels good when the product we want is found cost-effective, like this pair of gloves from NoCry. As these are multipurpose gloves, you may need more than one pair for different use. These gloves are cheap and available in 1 packs gloves.
There are a variety of sizes available from size large. It can be a good start for the little ones of the family to get introduced to protective gloves. It will also help them to adopt the habit of using protective accessories during playtime and crafting. 
I don't recommend these gloves for tough jobs where you have the risk of stabbing your hands. For example, handling animals, or handling heavy machinery, etc. these gloves are best to save you from small scratches and cuts only.
Pros
Money-back guarantee;
An extra layer of protection;
Variety of sizes available;
Budget-friendly.
Cons
---
8. Anti-Vibration Cut Resistant Gloves by Nmsafety
Provide NBR/Nitrile sandy coating;
Material: Nylon, Nitrile
Anti-vibration and impact-resistant and oil-proof function.
Look closely at the design of these gloves. The palm is made of puncture-proof nitrile. The top part is a mix of nylon and nitrile, which is comfortable and durable hand protection. Altogether the construction gives these gloves 8 times more strength than a leather glove. These are more reliable than regular kitchen gloves. That is why you can use it to filet fish and in the garage to do nasty jobs. 
Adaptable and super wipe palm that fits like a second skin. Shock Retention TPR on the Back of the Glove Ensure that your hand moves away from injury. Extremely soft and versatile and breathable with perfect ventilation to keep your hands cool. So, don't expect anything impossible from these pairs. 
It is too bad as these gloves are available in medium and large sizes. Yes, there is a size guide to find your fit, but what's the point of that if there is no small or XXL size if you need one? However, the price is so cheap that it ruins the competition for other cut-resistant gloves on this list. 
Pros
Reasonable price;
Satisfaction guarantee offered;
Heavy-duty safety work gloves.
Cons
---
9. Cut Resistant Safety Meat Cutting Gloves by Schwer
Highest-grade 316L stainless steel;
Material: stainless steel
Small, 2 pcs sizes available.
Thicker tissue won't tear your steel network gloves as easily as others, which means you can utilize them longer! This superior anti-cut ingredient breathes extra so that your hands stay dry and consistent throughout the day.
Schwer-treated steel gloves can be utilized to cut, cut, strip, shape, and strip food in the kitchen, yet additionally for the butcher, garden, technician, fishing, and development work without agonizing over swathes with fingers or more terrible.
The materials permit slice-safe gloves to come into direct contact with food and appreciate tasty food straightforwardly later work.
Our gloves are appropriate for both left and right hands, so you don't need to stress over any of your hands being forgotten about.
Pros
Secure grip;
Non-slippery and non-sweaty;
Durable;
Cheap price.
Cons
Not for latex-allergic people.
Read more: How to Choose Plate Compactor
---
How to Maintain Cut-Resistant Gloves
The good thing is, maintaining cut-resistant gloves is not a big deal, especially if it is used for the kitchen. Often people get confused about sanitizing kitchen gloves. At the same time, these are the simplest to clean. 
Gloves that are used for food processing can be cleaned with a dishwashing liquid. Wear gloves on your hands, and wash them as you do with hand-washing liquid. Rinse thoroughly and hang to dry. 
Gloves that are used in the garden and garage are the tougher kinds. Only a dishwashing liquid will not be enough to wash away all the dirt and grease. These are good to wash using mild-warm water and soap or detergent. You can hand wash them or put them in the washing machine. Putting the gloves in a mesh bag will help find both pairs at the end of the washing cycle.
Do not rub the gloves with a brush. Do not squeeze to drain water. Instead, hand the gloves to drip dry. Squeezing the gloves may ruin the shape. 
Never ever put gloves in the dryer. The heat from the dryer will shrink the glove.
Read more: Comparison & Reviews of the Best Belt Sander for Knife Making
Conclusion
Ideally, as you get to this part of our survey, you know that having the best cut-safe gloves is very important. A pick is a basic assignment until we are probably aware of our job prerequisites and glove capabilities.
There are no 'best' cut-resistant gloves on the list. Because all of those are the top quality gloves and work as advertised. Some may give you less protection, but great flexibility. Some are great at resisting cuts and punctures but are slightly heavy. 
So, you have to pick one that serves your purpose. I hope the tips I have included help you to find the right type of gloves and the tips to maintain gloves and make gloves last longer than expected.
Related Posts: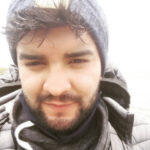 Hi, I am Eric Devin and I am a professional interior architect. Since childhood, I've always enjoyed DIY projects! And, I have loved to solve simple household problems using essential tools and equipment. I have also acquired a lot of information about basic household tools settings by working with contractors.