The truth is, you can't do semi-permanent eyelash extensions without using the eye pads or eye patches. Yes, you can use any tape or adhesive to keep the lower lashes down, but here, we are talking about our under-eye skin, the most sensitive part of our skin.
Though many cheap salons use medical adhesive on their clients during eyelash grafting, the aftereffect is not so welcoming. On the other hand, the eye pads are meant to be used while eyelash extension is loaded with moisture and nutrients that freshen up the client's eyes, like an eye mask.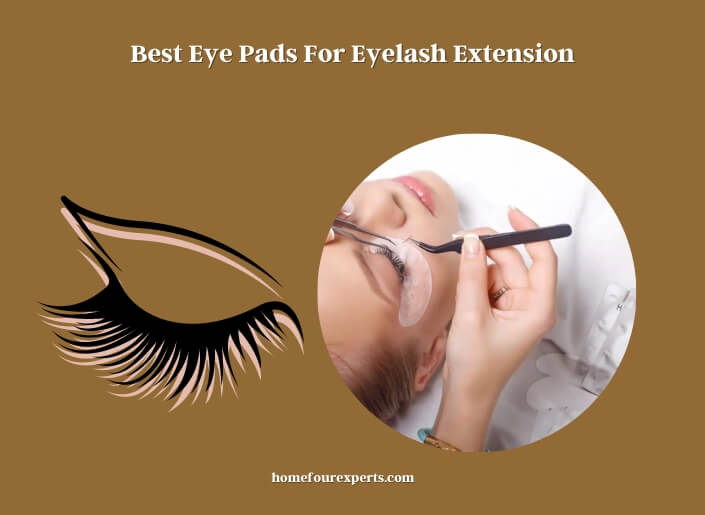 The client forgets the time they spent waiting to get their lashes done, in fact, they enjoy the cooling effect from the eye pads and feel refreshed afterward. 
So, for the growing popularity, there are hundreds of eye pads available in the market. But not all of those are usable during eyelash extension applications. On the other hand, some eye pads may not be suitable for sensitive clients.
To make your purchase successful, we have picked the best 10 eye pads in this list that I have ever used on my clients. With the practical tips written below, I have made sure that you will not feel confused investing in those eye pads. Read more: 10 Best Hair Diffusers for Wavy Hair
Why choose an eye pad for your eyelash extension? Here's our pick for eye pads for eyelash extensions. This requires you to have a decent overlay of lash extensions.
Tips for Choosing Eye Pads for Lash Extension Use
Buy More than One
You are a professional and you have to encounter different people with different problems every day. With all of these challenges, you are also struggling to make your business bloom. Sounds familiar? Then read ahead and be prepared to purchase more than one kind of eye pads for eyelash extensions. The cheaper priced eye pads you can use on regular clients and cut the cost of the overly pricey eye patches. 
On the other hand, you must keep hypoallergenic eye pads in your closet to use on clients with sensitive skin. These are very expensive, but you don't have to risk the client's eyes in the procedure. 
For Sensitive Clients
Often the eye pads, with hydrating gel, stick weakly on the skin. You know how important it is to keep the lower lashes during eyelash grafting. But what should we do with the hydrogel pads we have purchased? Yes, you can still use it on the clients, just use tape to hold the eye pads down. It will create a more secure hold. 
You can also choose to use a non-hydrating eye patch for sensitive clients. After the procedure, you can use an eye mask separately on them. It will make the lash application lengthy, but the lash application will be easier. It is best to discuss with the clients beforehand if they prefer this way. 
View Our Top 10 Eye Pads for Eyelash Extensions
1. BEAU LASHES- Professional Esthetician Hydrogel Eye Patches
Click on the Image >> See on Amazon
Lint-free;
It contains vitamin C and aloe vera.
For the most reliable eye pads for any kind of cosmetic procedure on the eyelashes, this professional-grade eye patch from BEAU LASHES is the best! It ensures a stronghold on the lower lashes but doesn't feel sticky when removed. The clients have never complained about any discomfort about this eye pad. 
Moreover, the eye pads contain moisturizing aloe vera gel and vitamin C to rejuvenate the undereye areas of the clients. It works just like an eye pad or eye mask we use to reduce dark circles. If you are reluctant about your budget, these eye pads are the best thing you can get with your money.
2. Ocim  Natural Hydrogel Pad for Eyelash Extensions
Click on the Image >> See on Amazon
Affordable;
Natural plant extract;
Fits different eye shapes.
Like the high-end eyelash pads, these eye pads are also available with the same features. The pads are hydrating, yet sticks well on the skin, keeping the lower lashes in place properly. The difference is, these pads are a little thinner than the pricey pads. There is no significant change in the usage of the product, just some clients prefer the thicker lashes over these. 
The pads are made flexible to match with the common eye shapes. It is a good thing because you can apply these without worrying about the eye shape of the clients. For 100 pairs, these pads are super affordable!
3. LADES- Eye Gel Pads for Eyelash Extension
Click on the Image >> See on Amazon
50 pairs;
For personal and salon use.
Despite the mixed reviews from clients as well as online, I still decided to keep these eye pads on our list. The reason behind their mixed reviews is, there are two different eye pads available from this company, one is pink and the other one has a silver sachet. The clients liked the pink one most, so be sure to order the pink eye pads only. 
There are two packs available, in a 100 and 50 pair packaging, I recommend using the 50 pairs first, as it gives you time to finally settle on this. The eye pads are not cheap, and they are not cheaply made. The eye pads are soft, thin and leave a cool sensation while using.
4. kawagirl Comfy Under Eye Eyelash Extension Pads
Click on the Image >> See on Amazon
Ideal type for professionalist using during the eyelash extension;
100% brand new and high quality.
With the 200 pair packs, you can save on shipping charges, but not every seller offers this. So, it is a great opportunity to buy eye pads in bulk, if you have a salon that buzzes with eyelash extension customers. 
However, the eye pads are thin, hydrating but slip a little. Some even complained about sensitivity. So, I can't recommend using these on clients with sensitive skin. Otherwise, if you also face problems with sticking these pads on the client's under-eye skin, simply use medical tape to hold the pad in place, problem solved! These pads are inexpensive, so it is obvious that you have to pay the price of a cheap eye pad.
5. BEMLP- 3D Paper Patches for False Eyelash Extension
Click on the Image >> See on Amazon
140 pcs;
Returnable;
Marked to make eyelash grafting easier.
The length guide on the paper patches is really helpful for beginner lash artists and women who prefer eyelash grafting at home. You don't always rely on your instinct when you have this paper patch with the guide. These are simply stickers, with no fancy hydrating gel or so on. It does what it was claimed to do. Here, you will get 140 pairs of eye patch stickers that you can return if you don't like or not need anymore.
6. Akissos Eyepads Eyelash Extensions
Click on the Image >> See on Amazon
Latex-free and lint-free;
Easy to apply and remove.
Have a look at these top-quality gel eye pads to use during the eyelash extension. The pads are thicker than most brands, but still flexible to stick on all eyes, regardless of the shapes. So, you can get the idea of how easy it is to apply to any clients. 
Once you remove the film under the patch, the thick upper part starts releasing moisture on the skin, leaving the client feeling fresh and young. As there is no latex, clients with latex allergies can use this pad easily.
7. Ocim Store Eye Gel Pads with Collagen
Click on the Image >> See on Amazon
Stronghold on the skin;
Comfortable for sensitive skin.
These eye pads are the most comfortable and reliable for use on clients with sensitive skin and eyes. Dealing with clients in salons is the most challenging job in salons, but thanks to Ocim for launching these awesome eye pads. These make facial, eyelash tinting, eyelash curling, and lash grafting so much easier for the professionals and the customers as well. 
The customer gets an eye treatment while waiting for the lashes to get done. Here, you will get 100 pairs of eye pads, in individually sealer pairs for hygiene.
Eye patches are used when measuring eyelash extensions to comfort customers. This eye patch animates the collagen of the skin to illuminate the skin under the eyes during the treatment of lashes growth. A great helper for applying for lashes extensions is the gel pad on the lashes below.
8. TailaiMei – Eye Pads/Eyeshadow Patches For Eyelash Extensions and Makeup
Click on the Image >> See on Amazon
Multipurpose use;
Suitable for eyelash grafting and reducing makeup fallout.
These are basic kinds of eye patches that you can use while eyelash grafting and doing makeup. There is no fancy gel in these patches, so don't expect miracles from them. 
In fact, the patches are very sticky, which is a good thing for keeping the lower lashes out of the way when you are doing a lash extension on clients. But while using makeup, to create a bold cut crease, smokey, or cat-eye look without making the whole face dirty, these patches can feel too sticky. 
In that case, just stick the patch on the back of your hand to reduce the stickiness. It is a go-to eye patch that you can use for both purposes.
9. Teenitor Eye Mask/ Eye Patches
Click on the Image >> See on Amazon
These eye pads deliver the right amount of hold, we seek in eye pads to use during lash extension applying. Too strong pads pull on the skin and the under eyelashes, on the other hand, weak-hold pads move around and make applying extensions difficult. With these eye patches from TEENITOR, you will not have any problem with the stickiness. 
The top layer has a glossy finish, it's not a mesh fabric, nor the medical adhesive. The glazed top payer prevents the lashes from sticking on the patches.
10. Qleng- Hydrogel Pads to Use During Eyelash Extension
Click on the Image >> See on Amazon
Mesh front side;
For personal and professional use.
The best thing about purchasing from a less popular brand is, you will get the same comfort of using a high-end product without paying the same high value. These eye pads from QLENG are just like those eye pads made by renowned brands but cost half of those.
The shape of these patches is perfectly curved to fit the lower waterline of all eye shapes. It makes the under eye skin fresh and plump while the client is having their lashes done. Moreover, it is also a great and inexpensive option for a daily eye mask to wipe off the tiredness from the eyes.
Conclusion
As the eye pads are used very close to our eyes, it is necessary to pay more attention while purchasing those. The makers also try their best to keep the eye pads hygienic and make it comfortable to the users.
However, there are tons of use of eye pads in the salon, but for daily use, their eye pads are also great because you can use these while having breakfast or doing chores. You don't have to lie putting these on. Just make sure you purchase in a small batch for the first time, this helps to develop ideas and experience about a particular brand.
Featured image credit: Amazon.com
Related Posts: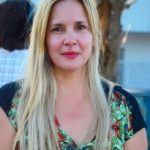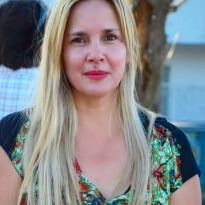 Guys, I am Camila Avery and I love to help my mom to do indoor & outdoor activities. As a lady, I have passed my time on gardening, home improvement, and personal or self-care. I have acquired some degrees in outdoor recreation, beauty, and hair care. It is not easy to work with top-level professional beauty experts. But, I got that opportunity and experimented with different hair extensions, hair colors, and cuts.