This article may contain affiliate links, which means if you make a purchase following our links won't cost you extra, but we may earn a commission. Learn more
I personally consider girls with naturally textured hair lucky. The waves and curls make the hair look voluminous, lively, and healthy. Straight hair is just the opposite of it, and we, hair stylists face more trouble dealing with straight hair. However, the worst thing one can do to their wavy hair is, use a hairdryer without any air diffuser. It just makes the hair worse, creates frizz and makes the hair look matte.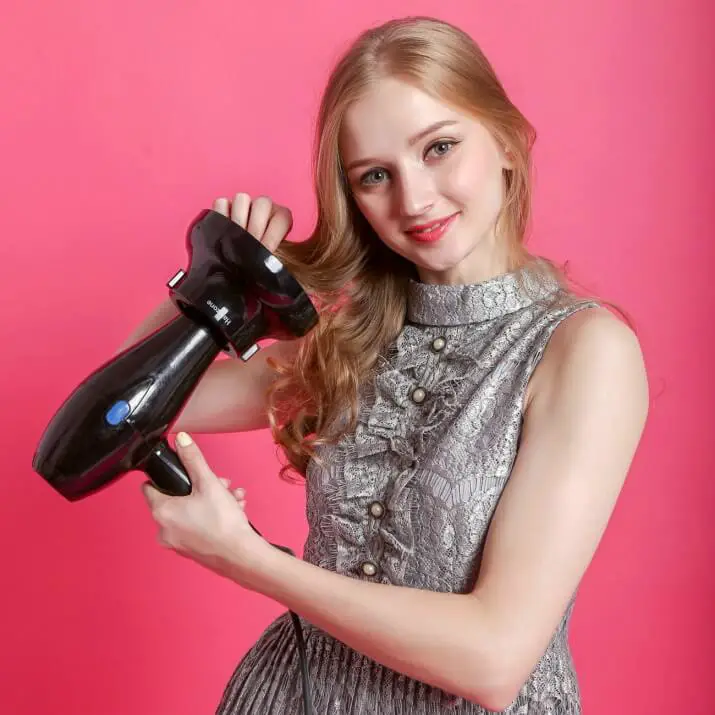 All this happens because the direct high heat on textured hair causes uneven heating. Most wavy hair girls are not aware about these details or just don't find it important. But it causes hair damage if not fixed on the first step. So, we discussed some issues that should help naturally curly hair women to know more about hair diffuser attachment, how to use it, how to choose one and so on.
Is Hair Diffuser a Must for Wavy Hair?
If you prefer to use a blow dryer to dry out wet hair after shower, then yes, it is compulsory. Hot and fast air blown from hair dryers cause uneven heat distribution to wavy and curly hair. It results in unwanted frizz. When straight hair looks better with blow drying, wavy hair looks exactly opposite-frizzy, dull and lifeless. In the long run, wavy hair becomes weak and prone to break. 
A hair dryer diffuser attachment ensures that your hair gets the same heat from root to the tip without ruining natural texture. Your hair will become more bouncy, lively and shiny; needless to mention voluminous and healthy. It saves your hair from direct high heat eliminated from the hairdryer. Rather, it creates a cloud of warm air to do the job better. 
How to Know Which Diffuser Will Fit Your Hairdryer
All the hair dryer diffuser attachments do the same job. So, we are not reflecting on that, instead, how to choose a diffuser that matches your hairdryer is more important. There are several factors you need to take into consideration while choosing a diffuser. 
Inlet Size
We have mentioned the size of nozzle it takes in our review part. To be more sure, you can click the link to visit the product site. All the vendors clearly listed the size of nozzle their diffuser can take and how to attach to the nozzle. 
Recommended Nozzle Shapes
It is also mentioned to the product site. Most universal diffusers fit round nozzles. Some also fit oval and pitcher neck nozzles as well. If you are still not sure about the compatibility, you can contact the customer service and mention your hair dryer model number. It will be helpful. 
Bowl Size
It depends on your hair length and thickness. If you have coarse, thick and long curly hair, then a shallow bowl diffuser can not put a lot of hair at a time. A deeper and wider bowl will make drying faster. For short hair, a shallow bowl diffuser is more suitable. 
Portability
Of course you want to look your best on the vacations. Should you need to carry your buly diffuser everywhere? No, we have some awesome travel friendly hair diffusers in this list. You can pick one for yourself that fits the hairdryers of your home as well as of the hotels, without taking much space in the bag. 
Steps to Utilize a Hair Diffuser
Wash hair with shampoo and apply conditioner. Try not to skip conditioner as it makes curls more shiny and bouncy. 
Squeeze hair with a towel. Don't run hair, it ruins the cuticle of hair. 
When the hair is damp, not wet any more, then apply some heat protection serum of your preference. It is optional for thick hair. 
Use a wide tooth comb to detangle the hair. You can also finger comb gently. Don't pull on hair in this process because wet hair is more prone to fall off. 
Flip your hair upside down and place a section of hair on the diffuser bowl. Take the diffuser closer to your root. Turn on the hairdryer on a low to medium heat setting. 
When roots and hair are completely dry, continue this step to dry the rest of your hair. 
Now you brush and style your hair as you like or leave it open.
View Some of Universal Hair Diffuser Attachments for Wavy Hair
Hairizone Universal Hair Diffuser
Click on the Image >> See on Amazon
Fits Dryers diameter-1.7-inch to 2.6-inch;
6″ large bowl.
Confused about bringing home a diffuser because it may not fit your dryer? Girls with curly hair face this problem often. The diffuser included in the regular hair dryer package does not always come in the best condition. That's when our search for a good diffuser starts. 
This Hirizone diffuser is universal and fits on dryer nozzles ranging from 1.7 inches to 2.6 inches of diameter. 90 percent of hairdryers of the market fall into the category. Even if the nozzle of your hair dryer is not round, or in an odd shape, this diffuser will still fit. 
The bowl is large and deep measuring 6 inches. There are over 200 air holes of different sizes on the bowl to protect your hair from direct heat. It also makes the heat distribution even to protect your hair from damage. Large bowl reduces the down time of hair drying as it cups a lot of hair at a time. Hairizone diffuser is made from high quality material, but gets hot after use.
Segbeauty-Salon Quality Hair Diffuser
Click on the Image >> See on Amazon
1.73-1.77 inches (4.2-4.5cm);
114 air outlets;
Adjustable airflow.
If your hairdryer's heat adjustment feature does not impress you, then you can try a hair diffuser to control the air flow. Yes, you are reading it right, a hair diffuser with adjustments so that you can control the flow according to your hair type and prefered drying time.
This Sega Beauty hair diffuser is very popular among hair stylists for this reason-it can be used on different hair types just by twisting the base and increasing/decreasing the flow. 
It doesn't fit most hair dryer nozzles though. If your hairdryer nozzle is not round, not measures 1.73-1.77 inches and the dryer is not tapered, then you can't use it with your hairdryer. The added benefit of using this diffuser is shiny and frizz-free healthy looking curls.
UUCOLOR Universal Hair Diffuser for 1.4-inch to 2.6-inch Hairdryer
Click on the Image >> See on Amazon
Fits 1.4-2.6 inches (3.5-6.8 cm) any nozzle shapes;
Travel-friendly diffuser with a comb.
The good thing about this hair diffuser from Snahike is, it locks its place with most of the hair dryer nozzles in the market. Well, every hair diffuser seller claims to lock their diffuser properly, but in reality, most of those loosely fit and come off during use. But not this one from UUCOLOR. While other diffusers use clasp-like locking mechanisms, it is equipped with a three-part twister with silicon pads on top. Not only does it fit most hairdryers, but it is also non-slip and non-scratchy. 
For these reasons, I find this one extremely travel-friendly. Just pack this in your luggage, not the dryer. Because it fits hotel room dryers without any confusion. And don't forget to carry the travel comb in your purse that comes with this diffuser. You will be glad that I recommended this for ladies who travel a lot. 
BestTrendy Professional Hair Diffuser Attachment for Curly or Wavy Hair
Click on the Image >> See on Amazon
1.4 inches – 2.7 inches
Auto lock button.
Most hair diffuser attachments are universal in type, but each one has a different mechanism to stay fit on different nozzle sizes. I find this diffuser from BestTrendy is easier than most others to attach to the hairdryer. All you need to do is, rotate the inlet socket to fully open up. Then put the hairdryer nozzle on the socket and press the auto lock button. The diffuser is securely locked in place without any single scratch. 
The bowl is 6 inches wide and 3 inches deep. It is the suitable option for long wavy and curly hair. Because it has room for a lot of hair in it. BestTrendy recommends setting the blow dryer on the medium to low setting while using this diffuser. The diffuser will spread the warm air evenly so that your curls stay put without forming any frizz.
Patelai Hair Dryer Socks with Comb Diffuser Sock Universal For Curly & Wavy Hair
Click on the Image >> See on Amazon
Mesh diffuser sock with smart locks;
Size measures approx. 6.5 x 13.5 x 9.5 cm/ 2.6 x 5.3 x 3.7 inch.
Mesh diffusers are sometimes, even more, popular compared to plastic diffusers. These are easy to pack and carry, easy to fit almost any hairdryer, and do the same job without overheating. There are some differences I need to mention. That is, there is no 'bowl' to hold your hair in the diffuser. This mesh sock just diffuses the hot air so that your curls and waves don't develop frizz.  
There are two strings of elastic with bungee knots to secure the sock diffuser in place. Though it fits any hairdryer properly, I find it more secure with pitcher neck nozzles. As your hair is not getting a direct touch to the hot air, this mesh sock is really helpful for colored and treated hair. There are three colors available, you can pick one from silver, grey and brown. Mesh socks are easy to wash too!
Ulico Universal Hairdryer Diffuser Attachment for Curly Wavy and Thick Hair
Click on the Image >> See on Amazon
For 1.4-2.6 inch dryer nozzle;
High quality nylon and rubber materials.
Be aware of the size of this hair diffuser. It is impressively 6.5 inches wide. For long and thick wavy hair, this size is great, but not the best option to travel with. It is compatible with hairdryer nozzles rangin from 1.4 inches to 2.6 inches. You can use it on any shape of nozzles after removing the concentrate air nozzle. 
This bulky diffuser bowl has air holes in a hexagonal pattern. Apparently, it makes the curls shiny and healthy. With a bit of scrunching and upside down hair drying, you can also add volume along with the intact texture of your curls. This diffuser is cheap in price, yet backed by a lifetime warranty. There is a helpful guide on their site to let you know if it fits your dryer nozzle. If not, you can always return it to the seller.
Conair 1875 Watt Ionic Ceramic Fast Drying Lightweight Hairdryer Includes Diffuser
Click on the Image >> See on Amazon
Lightweight hairdryer;
Air concentrator nozzle and diffuser included.
This is a set of hair dryers and  sets of nozzle attachments. One is an air concentrator for straightening and another one is a diffuser for drying curly and wavy hair. For ladies with wavy hair, I strongly recommend this hair dryer because it never gets too hot. Wavy hair is prone to develop split ends if exposed to high heat. This hairdryer won't do that kind of damage when you combine with the included diffuser. 
This whole set is well built and long lasting. These are available in two shades-matte black and glossy pink. Either of these are best in its class because they are from ConAir- a leading brand renowned for hair styling tools. So, don't shuffle through universal diffusers when you can purchase a whole new hairdryer by adding a couple of bucks. This dryer is super light. It won't add up too much space or weight in your travel bag or closet. 
Orista Finds Universal Hair Diffuser for Naturally Curly and Wavy Hair
Click on the Image >> See on Amazon
Fits blower's nozzle is between 1.4-2.6 inch;
Includes shampoo brush.
To preserve natural waves and curls, it is good to use a diffuser that ensures even heat distribution. The air holes of Orista hair diffuser have hexagonal air holes instead of round ones to maximize hot air distribution throughout the bowl. This is a tiny difference, but the result is noticeable. 
Not only that, the diffuser teeth also have air inlets all around so that your hair roots dry up fast. Surely it takes less time to dry curly hair than using the hairdryer alone. This is a big size hair diffuser to make hair dry fast at home. Though it is universal and fits almost any hair dryer nozzle, it may not be the best to take into trips for its size.
Segbeauty Collapsible Hair Dryer Diffuser
Click on the Image >> See on Amazon
Folding Design for better portability;
Fits 1.65-1.77 inches round nozzle of tapered hair dryer;
Cool touch surface.
This folding hair dryer is the best option for anyone who does not want to buy separate hair dryer diffuser attachment for home and hotel use. It is foldable and universal. The unique side of this diffuser is, you can take it apart to clean easily, which is not possible in case of any other diffuser models. 
Sega Beauty cares for your hair. So, they attach a small compartment where you can place an oil soaked cotton ball. While drying your waves and curls, a seamless amount of oil will be spread throughout your hair, leaving the hair glossy. Do I need to mention how good this method is for your hair? Hair oil is the food for hair that we, busy ladies, are most often avoiding due to stickiness. But it won't happen when it is done with the help of this hair dryer diffuser. 
The diffuser is cool to touch. Even in the high heat of your hairdryer, your magnificent curly hair will not burn off due to overheating of the diffuser attachment. The only drawback is, it only fits a selected hairdryer model. 
Segbeauty Universal Curler Hair Diffuser for Salon Quality Hair Styling Tool
Click on the Image >> See on Amazon
Designed based on the honey bomb structure;
For 1.38″ – 2.68″ inch nozzle size.
This is not like any other diffuser attachment we have reviewed above. The mechanism and the result are not the same as well. It is a long tube where you have to put your hair. Upon turning on the hairdryer, your hair will spin like a tornado and will form a curl in the process. 
If you already have tightly curled hair, then this is not for you. Rather, this tube-like diffuser can be used as a substitute for a curling wand to use on straight or slightly wavy hair. It will curl your hair without the overheating damage that is caused by curling irons and flat irons.  
Compared to the heating tools, this attachment is considerably cheap but if you compare it to a rear diffuser that keeps your hair healthy, then this one will cost the same. 
Concluding Remarks
We have created a long list of 10 diffusers not because they have a unique specialty. It is because every diffuser does not fit every hair dryer nozzle. This list and review should help you find the one you were looking for. 
Apart from nozzle sizes, portability is also very important for a diffuser. So please take into consideration this feature while you shop for your hair diffuser. It applies if you travel often and love to look your best at the photos.
Featured image credit: Amazon.com
Read more: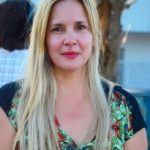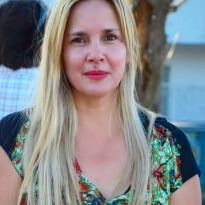 Guys, I am Camila Avery and I love to help my mom to do indoor & outdoor activities. As a lady, I have passed my time on gardening, home improvement, and personal or self-care. I have acquired some degrees in outdoor recreation, beauty, and hair care. It is not easy to work with top-level professional beauty experts. But, I got that opportunity and experimented with different hair extensions, hair colors, and cuts.