This article includes affiliate links, which means we may earn a commission if you make a purchase following our link. Please refer to our review guidelines.
There is nothing more annoying than a swirl mark on your freshly prepared wooden or metal surface for finishing. The last and most important part of the sanding process is the finishing part.
If the sanding machine is not chosen right, it can ruin all the work you have done for your project. Finishing sanders for metal and wood are of various kinds. Some are meant for metal sanding, some are for carpentry and some are versatile.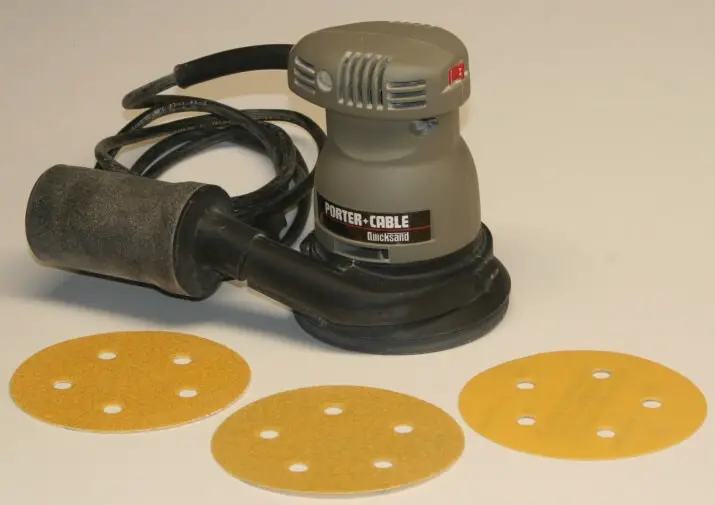 In our list of top-class finishing sanders for metal and woodworking, we have covered all these categories so that everyone can find a sander that fits their budget and serves the purpose as well.
Which One is the Perfect Sander for Finishing Metal and Wood?
From hundreds of sanders available in the market, we have picked only seven so then it gets easier for you to pick a finishing sander from a small list. But still, all of the seven sanders can't be the best for everyone. To choose a sander that suits your work well, go through the next guidelines carefully. 
Read more: Belt Sander for Knife Making
Professional/Occasional
For professional carpentry, construction work, garage, or repair shop it is best to invest in sanders that are made just for wood or just for metal sanding. These are pricey, but they are more efficient than the versatile ones. 
For occasional finishing sanding, it is recommended to invest in machines that can be used on various surfaces. These are more cost-effective as they double as a metal sander and wood sander. 
Weight of the Sander
Generally, palm sanders are heavier than orbital sanders. Weight plays a vital role in finishing work. For a horizontal surface, using these machines is not a big deal. On the other hand, for vertical or overhead operations, it hurts like hell within an hour if the machine is heavy. 
On the other hand, lighter units do not last long. Investing in a sander that is neither too heavy nor too light is the wiser option. 
Durability
There is a high chance to ruin the sander due to dust contamination. As these types of machinery always operate in a dusty environment, it is necessary to look beforehand if it is dustproof or not. The material of the unit also needs to be shockproof and sturdy. A good balance is another requirement that ensures durability. 
Read more: Finding the 9 Best Woodshop Air Filtration System
Speed
The more speed ranges the unit offers, the more versatile the unit is. For finishing, high speed is required because it rarely leaves a mark on the surface. If the unit is single-speed, check out if the speed is ok for your projects. 
Dust Collection Efficiency
There is no point in bringing home a sander that works great but can't keep the papers clean. Dust is the main culprit in eating up papers sooner than expected. So, even if it costs a little extra, invest in it. In the long run, it will save you from purchasing tons of sandpapers. 
Does Orbital Sander Overpower Palm Sander?
The answer is, yes and no. Let me explain it further for your convenience. The orbital sander is good for finishing work, its orbital motion is powerful compared to the square sheep pad of a sheet sander/palm sander.
But what about the corners? The round shape of the orbital sander leaves the corners of a room or stairs or a table untouched. A sheet sander is the best choice this term. So, both of these sanders have some specific usefulness, it is not always about the power they provide.
Here Are Some Perfect Options for Finishing Sanders
Bosch Power Tools-Orbital Sander/Polisher for Carpentry (GET75-6N)
Speed: 290 to 640 RPM and: 3300 to 7300 OPM orbit speed;
Soft backing pad, hex pad wrench, sanding disc, removable front handle, and vacuum hose adapters included.
There are two modes to operate this sanding machine. The lower speed is for aggressive material removal from the wood surface and the higher orbital speed is for fine finishing. For carpentry, this one is one of the best in class. The sander feels heavy for vertical and overhead operation, but it's nothing one should complain about. Because this is what it makes durable and suitable to use on wood. 
It takes the 6-inch disk and all other accessories are included in the package so that you can use it right out of the box. The dust collection is also great, but my tips are to use a sanding disk that has a larger hole so that the dust can be extracted more efficiently. I always use Mirka mesh sanding discs with this unit and there is a considerable difference. 
For woodworking, use a 40-grit disk for stripping paint or varnish, and a 60-grit paper in the random-orbit mode for a final flawless finish. The auxiliary handle can be mounted on either side, so lefties or righties won't have any issues using it. For professional woodworking, this one is worth the high price it costs. 
Positives
Well-designed ergonomics;
Powerful;
Variable speed;
Auxiliary handle included.
Negatives 
---
2. Astro ONYX Finishing Palm Sander (322)
Orbital 3/16 finish;
Accepts a 6-inch disk.
For occasional DIY projects of homeowners or hobbyists, a budget-friendly sander is the first choice. Usually, we don't want to compromise the quality, but also want to save our pocket while doing so. Keeping that in mind, I have enlisted this orbital sander from Astro. It is cheap, lightweight, and easy to operate. 
There is only one operating speed and orbital motion provided by this unit. This one is not very suitable for serious woodworking. But you can still manage to make some use of it by choosing different sandpapers for different purposes wisely. And also, don't forget to put adequate pressure on this machine while doing so as for being lightweight, it lacks the power we need for stripping the top layer from any surface. 
I find this better usable for finishing wooden surfaces. For removing water stains or varnish, a lower grit paper and light pressure on the machine is required. However, I guess, for seasonal use, and with the right sanding disks, this machine is a lifesaver for people on a budget. 
Positives
Cheap;
Lightweight;
Swirl-free finish.
Negatives 
---
3. Walter Line-Mate III Drum Sander for Metal Finishing & Sanding (30A268)
1,000 to 3,800 RPM variable speed;
Accepts 3-1/2 to 5 in. diameter drum.
For me, this is a reliable metal drum sander that is capable of preparing any metal pieces for an industrial-grade finish. Whether it is cast iron, steel, stainless steel, and nonferrous metals like aluminum, this sanding machine works like a charm. 
Thanks to its variable speed that is useful to grain, clean, and remove rust and other build-ups from the metal surface, and also creates a seamless gloss. This unit comes with a box of drums and belts to be used on different materials for different processes.
It weighs more than 13 pounds, but the rear handle and the auxiliary handle create excellent ergonomics somehow. Even after a day-long session of sanding metal workpieces, it does not strain hands much. 
Positives
Works on different metal surfaces;
Includes various drums;
Well balanced.
Negatives 
---
4. Mirka Finishing Sander with Air Motor (MR-350)
Keep in mind that it is just a finishing sander. Don't expect miracles from this tiny machine. It is affordable and lightweight. For being small, this machine reaches any corners or pockets like under the countertop, inside of a cabinet, you name it. The included air motor considerably reduces noise. 
For fine finishing art projects like resin river tables or wood carving projects, this kind of small head sander is handy. These are suitable to cover large as well as small workpieces. There are also other sanders available from Mirka like random orbit sander, super small finishing sander, and many more. If you are in search of other sanders for your woodworking, you can check those out too!
Positives
Affordable;
Feather-light;
Quiet operation;
Suitable for tight spaces.
Negatives 
---
5. Tacklife Variable Speed Palm Sander for Wood & Metal
Accepts 4.5 × 9-Inch sanding pad;
Variable Speed-from 6,000 Rpm to 12,000Rpm;
Includes sanding sheets, Hook-and-Loop Base Pad, Dust Collector, Aluminum Base Plate, and many more.
When you have this unit in your collection, you will never need different sanders for prepping wood and metal. Unlike others, this sander allows you to work on glass, ceramic, wood, metal, and almost any hard material you can think of. Moreover, the dial for variable speed that allows choosing among six different speeds is handy to choose the right speed for the right job and the correct material. 
To be honest, the sheet palm sander is the best to cover up any corner and edge of your workpieces compared to the orbital sanders. This sander also works this way but the good thing is, it takes clip-in and sticky sandpapers. The problem is, the sandpaper it accepts is a larger size than a regular ½ sander. You can choose to cut out from a full piece of paper and punch holes in it or use store-bought papers. 
This machine is the smartest of all the other models we reviewed here. For homeowners, it will come in handy to polish the car, furniture, and window glasses on a regular basis other than sanding and finishing. It only costs one or two bucks extra than other sheet sanders, but the extra money pays off. 
Positives
Works on different materials including wood and metal;
Effective dust collection;
Reasonable price.
Negatives 
It does not fit regular sandpaper well. 
---
6. SKIL 5" Random Orbital Sander for Metal, Plastic, and Wood, SR211601
Speed: 7,000 to 13,000 OPM;
For wood, metal, and plastic.
This one is hard to find an orbital sander that works on various materials. Wood, metal, or plastics can be polished with its variable-speed orbital motion. Generally, orbital sanders are differently made for wood and metal works, but this one has a long speed range to cover up both. 
First of all, the speed it provides magnifies when you apply pressure on it. So, it takes some time to get used to its motion. Secondly, if you have a vacuum in the workshop, then use it rather than relying on the dust box of this unit. The dust collection is quite nice for this machine, but the dust box starts coming off without touching after a few days. 
For long-term sanding, this machine is great. It fits in the palm nicely and most importantly, doesn't vibrate! No vibration means no fatigue. If you have to work on these machines for the long term on a daily basis, then try this one out. 
Positives
Low vibration;
For various materials;
Long-term warranty.
Negatives 
---
7. Metabo Random Orbit Sander with Soft Elastomer Grip (HPT SV13YST)
Comfortable grip;
Includes sanding paper, a dust bag, and a vacuum adapter.
As an orbital sander, this one wins over the mighty Makita and deadly Dewalt orbital sanders. It is crazy overpriced, but the 5 years long warranty and durable construction are way too convincing to spend on this sander. 
The top grip option is made rubberized for a comfortable grip. The casing is solidly built to take abrasion, overuse, and damage the environment without a hitch. For better longevity, the power switch is made dust sealed.
On the other hand, the dust collection system operated at the top of the class. Even the power cord is super long and super strong. From all perspectives, for heavy use, this orbital sander is the winner of all. Incest in it once, and you won't have to worry about it for a decade. 
Positives
Long warranty offer;
Durable and long-lasting;
Impressive dust collection.
Negatives 
---
The Last Line
Finishing sander doesn't cost much but can make a lasting impression on the project you do and on your mind by its effectiveness or ineffectiveness. Choose the finishing sander wisely as it helps to forget all the effort you have done to accomplish your workpiece and turn it into a masterpiece.
You Might Also Like: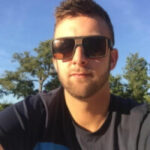 Hello, I am David Rowan. I am a professional contractor with 10 years of experience in home building, different tools used, construction, home remodeling, and other home improvement work. I have already built many custom homes and continued to do several woodworking projects along with how to deal with all categories of tools.