No matter how much effort you put into gardening, if at the end of the day the tools lying on the floor, they take over the beauty of the lawn, yard, and garden of your home. On the other hand, a messy garage always demotivates people to be creative.
A sturdy garden tool rack can change the game in an instant. It is not the perfect solution to give the garden tools a home, keep them organized so that you can reach them easily, and motivate you to tidy up the garden as well as the garden tools after using them. Clear the clutter of your life and of your garden and buy a garden tool rack. It saves you a lot of trouble you can't even imagine!
Tips to Pick the Right Tool Organizer for Your Garden
Durability
It is the most important matter when it comes to something that involves tools. Garden tools are not lightweight, so you need a tool rack to tidy up that can carry the weight effortlessly. The toughness of the tool rack should be prioritized first. 
The bar, screw, brackets, and hooks should be sturdy to match your needs. That way, the tools will not fall off, nor the entire rack. 
Length 
The length should be determined by the space you are using to mount the rack. If you don't have much space in the garage to make room for an over 5 ft tool rack, then it is better to purchase multiple racks in a smaller size. If placed at different heights, they will be more useful. 
Flexibility of Use
All the tool racks we have mentioned here are great for storing garden tools and cleaning supplies. Some racks have brackets and hooks that can be easily placed and replaced to enhance the maneuverability and usability of the rack. These kinds of racks are awesome, because, when you need an additional space to store a new tool, you can just slide in or out some hooks and make room for it, no need to purchase an entire rack every time you purchase new tools. 
Price 
Don't decide on the tool organizer based on the price. The lower-priced racks are usually the smaller ones. The higher-priced racks are more versatile and flexible to use and are multifunctional. You will also find basic tool organizers in my list, those are also pricey despite their grumpy look, but they also cost a lot due to their durability. 
You Might Also Like: What is the Best Saw for Cutting Trim
Top 9 Garden Tools Racks
1. Crawford Ultra Hold Tool Rack for Lawn and Garden
36 inches;
Metal and plastic material.
There is no hassle of assembly with this garden rack, it has 8 built-in hooks to hold all the rakes, seeder, shovel, and hose in place. The metal rack is heavy and sturdy and promises to stay upright for a long time. 
With its 36 inches length, this rack will fit within a tight space, still giving you the opportunity to tidy up the tools you use in the yard and garden. The length may seem small, but the weight capacity is enough to carry garden tools. People use garden tools to organize other household items. In that case, you can even choose to purchase multiple Ultra Hold Racks for your house. It is super affordable for its usability. 
Pros
Affordable;
High-quality rack;
High weight capacity;
Sturdy.
Cons
---
2. Monkey Bars Yard Tool Rack
Available in large and small sizes;
51 inches wide.
It is the best solution for people who like everything personalized in their life. Unlike conventional garden racks, the monkey rack involves different sizes and shapes of hooks and brackets to hold tools of different sizes and lengths. It seems legit that all the garden tools are not the same size, so why use a rack with a uniform hook to store these, right?
You are getting a 12″ hook, 3″ double Hook, 3″' single hook, 3″ wide hook, 5″ wide hook, J Hook, 2 small brackets, 4 screws, and washers. I think that's more than enough to hold 5 to 6-yard tools. To get this monkey bar with personalized features, you have to pay some extra, which is quite reasonable considering its usability. 
Pros
Backed by a lifetime warranty;
Multipurpose use;
Easy to set up and use;
Flexible and personalized hooks.
Cons
---
3. Berry Ave Garden Tool Organizer Rake
Five slots and six hooks;
16 inches wide.
Can a mere garden tool organizer make your wife happy? Hell, yes! Have a look at this organizer from Berry Ave. It is so decorative that your wife won't mind setting it in your house, instead of the garage. This rack is multipurpose; people use it to organize their cleaning supplies like brooms, mops, and gloves on it, not just garden and yard tools. 
The width is not very long as other garden tool organizers, but the small retractable hooks are handy for placing smaller items, and five strong hold slots are good for storing heavy tools. 
However, the spacing between the slots is very narrow, so you have to do some mixing and matching while storing different-sized items. So, the large tools don't collide with each other. 
Pros
Multipurpose use;
Attractive;
Stronghold;
Rust-resistant.
Cons
Narrow spacing between slots.
---
4. Rough Rack 4×4 Tool Rack
40 inches hanging space;
100 pounds of weight capacity.
Though they say it has a 100 pounds weight capacity, in reality, the weight capacity is much higher. I doubt that, for this price range, you will be able to find a tool rack, durable like this one, to store heavy garden and yard tools. 
There is nothing much to mention about this tool rack. It comes with eight rods to put all the tools you use in the garden. There is no problem fitting the tools in the right slot or so on. From shovels, rakes, line trimmers, brooms, squeegees, or mops to a leaf blowers,  sledgehammers, axes, weed eaters, hoses, log splitters, saddles, ladders, blowers, strollers, everything fits in it. So, the choice is totally yours, what you decide to dump on it. This rack is made in America, so the experience of using it will not disappoint you. 
Pros
High weight capacity;
Fits in tight spaces;
Reasonable price;
Durable.
Cons
---
5. Suncast Rolling Tool Cart
Designed to store  20 large and 17 small tools;
Includes 4 wheels.
This portable garden/garage tool organizer will save you from fighting with your tools while working in the backyard or lawn. It merely weighs 15 pounds, but with its slots on both sides and a board underneath, it is more than enough to store only the yard tools. You can store much more in it, yet it will take 6 x 20 inches of space in your garage. 
Despite that, I find this model of tool rack is more space-saving than the wall mount designs. The wall-mount tool racks may save floor space, but you have to use multiple racks to store as many tools as you can store on this rolling tool cart. 
It is mostly plastic made, and the wheels are small too. But the materials are high quality and the portability is meant to make gardening and organizing the garden tools comfortable for you. 
Pros
Portable;
Space-saving design;
Easy access to the tools.
Cons
Read more: Best Belt Grinders for Knife Making – Ultimate Guide and Comparison
---
6. Koova 64″ Wide Wall Mount Garden and Garage Tool Organizer
Can be used as two separate racks;
Includes nine brackets.
Don't get skeptical because this tool organizer is way too big for your garage with its over 5 ft length. You can split it in half, and use it as two separate organizers. There are nine brackets of different types to hold large and heavy tools and lightweight and smaller tools. You can also place the brackets in the upper and lower position to keep all the different types of equipment in the same rack. Now all your tools will not only be organized, but they also will not leave your sight. 
The rack is an industrial-grade organizer and is also backed by a lifetime warranty. So, what is keeping you from ordering this organizer? It is even priced reasonably. 
Pros
Different brackets to store different tools;
Doubles as a garage tool organizer;
Lifetime warranty.
Cons
---
7. Piyl Mop Holder Wall Mount Steel Gear Hanger
Pack of two;
30 pounds holding capacity;
Garage storage hooks with 3 Racks 4 Hooks included, Screw included, Anchor included, Screw Cover included.
You will get two racks of basic designs. But the difference lies in the included hooks. You will get hooks that are slightly bent on the front to prevent slipping off the tools from the rack. On the other hand, the soft paint of the hooks won't leave scratch marks on the tools. 
To mount on the wall, it has a slightly extended plate and double screw. It ensures the hold on the wall is stronger than other tool racks. This rack is not defined as a garden tool rack or organizer, because you can use it to organize anything you want! The price is super affordable, so you will want to ditch the fancy-looking high-end tool organizers to do the same job as this tool rack does. 
Pros
High-Quality Stainless Steel;
Suitable for all indoor and outdoor environments;
Triangle-Buckle & Petal-Shaped Gear Design;
The anti-slide clips can adjust automatically.
Cons
---
8. Favbal Wall Mounted Storage Organizer
Three brackets and three hooks;
30 pounds capacity.
To save you the headache of drilling the garage wall to make room for the tool organizer, bring home this wall mount organizer from FAVBAL. Apart from drilling supplies, it also includes self-adhesive tape. You can install it without damaging the precious wall of your home. 
The organizer is made of high-quality stainless steel. It is sleek, shiny, and stylish, unlike other bulky and ugly tool organizers. You can also set it outdoors, it won't rust out due to moisture. However, this one is a cheap alternative to overly pricey tool organizers. It has a limited capacity to carry weight and a number of tools. So, you can buy multiple of these items to store all the cleaning, garden, and sports gear on this. 
Pros
Sleek and stylish;
Low cost;
Can be installed using self-adhesive.
Cons
Can store a limited number of tools.
---
9. Tool Storage Rack by Right-Hand Storage Solution
2 racks with 6 hooks;
Epoxy finish rack and rubber-coated hooks.
While other wall mount tool organizers offer a 100lbs capacity, this metal rack can bear up to 800 lbs! What can be better than this to store heavy and hefty tools in the garden and garage? You are getting two bars and 6 hooks of various sizes. Each bar measures 24 inches long, so you can use the 2 racks to place different items. One is for yard tools and the other is for a mop, broom, and similar items. 
The hooks are large and sturdy J hooks with rubber coating. Smaller hooks have scratch-resistant foam to prevent scratching. The hooks slide in and out easily, giving you the freedom to use these the way you want. Besides, the racks have an epoxy finish on them. Meaning, you will never have to worry about rusting the metal, peeling paint, or damaging the tools you store on these. 
Pros
High capacity;
High-end metal rack;
Small and large hooks for various items.
Cons
Read more: Best Drywall Cutting Tools, How to Choose the Right Type
---
How to Install the Tool Rack/Organizer
All the supplies you need to install a wall mount tool rack generally are included with the package. Screw, bolt, brackets of the required size and instruction manual come with the organizer itself, all you need is a drilling machine to make holes in the wall.
You can also choose to use adhesive to install the rack. Your walls will be thankful to you! Use Gorilla Glue to stick the rack to the wall. But be careful not to dump all the tools on the rack. The organizers installed with glue have a less weight capacity. 
Here are some tips to make the most of a garden tool organizer. After installing, you have to study the tool holder you have ordered. Some tool holders are separable, some have hooks of different types to store various tools. If the design involves the same size hooks, like the basic garden tool organizer, then there is nothing to plan. 
If the rack has small and large hooks, placing a short hook in between larger ones will be more space-saving. The tools with a long handles will have ample space to store. If the rack is separable, then make room for each one, if you can. One rack can use the longer tools and another one can be used for shorter tools. 
There is no need to panic, the hooks and brackets are easily separable. So, you can always replace those to make a new arrangement whenever necessary.
Conclusion
From the countless number of tool organizers available in the market, we have enlisted the best quality tool racks based on different budget ranges, design preferences, versatility of use, and many other factors. All the tool racks are proven to be durable and long-lasting. You don't have to worry about the longevity of these organizers, you just have to pick a model that suits your budget and the number of tools you use in the garden.
If we had to choose a garden tool organizer, we would first choose the featured Crawford Hold tool rack. Undoubtedly it has the durability and firmness to store garden tools so that the unit disintegrates quickly.
Related Posts: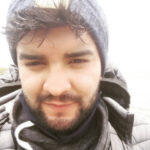 Hi, I am Eric Devin and I am a professional interior architect. Since childhood, I've always enjoyed DIY projects! And, I have loved to solve simple household problems using essential tools and equipment. I have also acquired a lot of information about basic household tools settings by working with contractors.