This article includes affiliate links, which means we may earn a commission if you make a purchase following our link. Please refer to our review guidelines.
If you are interested to know about the best oil finishes for wood carving, you need to learn some consideration before selecting the oil. It would help if you considered how easily you could apply and repair, how resistant it is to absorb, how it affects wood texture, the sheening level, whether it changes color or not, etc. That's why before choosing any finishes, you need to know the merits and limitations of all oil finishes.
By applying oil finishes, you can get a fine look but not the same level of protection and durability as varnish. You can consider it a more traditional finish. Before that you need to learn what wood oil is?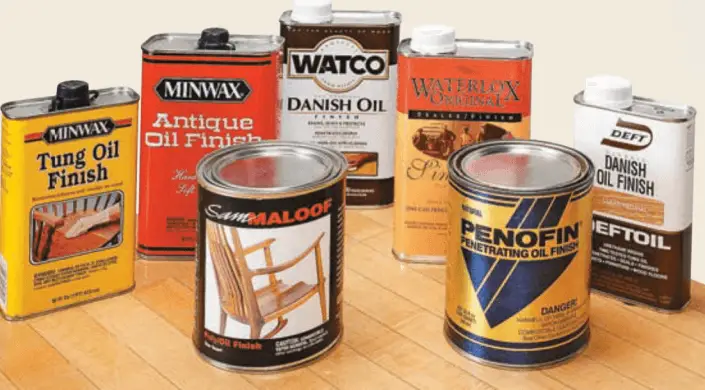 For finishing wood, oil is the most popular way. Oil protects wood and brings out the best character, which is not possible with varnish. As oil is a natural product, it is straightforward to apply and maintain. This process is continued from the ancient period.
Difference Between Varnish and Wood Oil
Wood oil is a natural product that penetrates and cures the surface of the wood. Multiple coats can be used as requirements. If you want to create an oil-coated surface, then you can apply additional oil.
On the other hand, the varnish is a term that refers to the product's finished appearance, according to Wikipedia. It is a combination of various components that provides a varnish effect after applying. Cooking a natural oil like linseed oil, tung oil, etc., with resin-like polyurethane is made a synthetic product which is known as varnish. You can build a layer on the wood's surface by applying varnish, which provides a hard-wearing, protective finish, and other wooden surfaces.
Using Tips
Before applying oil, it is better to use a water-based stain. If you use oil-based paint, it will pour the holes in wood, creating obstacles for oil to properly do the jobs.
It would help if you were careful about oily clothes before storing them in the bin. If you leave an oily cloth rolled up, it can quickly generate heat and catch fire. So, it would help if you dried it flat outdoors.
Editor's Note
If you use oil on wood, it may prolong it's life. You can bring out the best quality of the surface by using the right type of oil finishes. Before using the oil finishes, you need to be careful about the protection.
Oil is not suitable for the skin. Sometimes it may cause an allergic problem. On the other hand, if you mix solvent with oil, you must wear gloves and goggles to protect your eyes. Oil can cause a severe respiratory problem if you can not manage ventilation properly.
As oil is sensitive and dangerous, you must not leave it in an area where children or pets can access it easily.
Best Oil Finishes for Wood Carving
Oil finishes normally used for furniture and kitchen utensils. Generally, these oils are food-safe, non-toxic, and eco-friendly. Five standard oil finishes are used for work. The details of these five oil finishes are given below:
Linseed Oil:
Click on the Image >> See on Amazon
Linseed oil is chosen as the most popular wood finishes oil in the world. It is also known as flaxseed oil or flax oil. This oil is obtained from dried, ripen seeds of the flax plants, colorless to yellowish oil.
Linseed oil soaks deep into the wood to protect from scratches and changing humidity. It is eco-friendly as linseed oil is natural and produces a satin finish, which brings out the color.
Three different forms of linseed oil are derived in various processes and varying degrees. Raw, polymerized, and boiled linseed oil is the three other forms. Among them, raw linseed oil is the purest one. But it is not suitable for furniture all the time because of extension in drying times. For every coat of raw linseed oil, it may take several weeks to dry.
Though boiled linseed oil is used commonly as a wood finishing, it contains some hazardous drying compounds. Polymerized linseed oil is the best for use because of its quick drying time with the pure and non-toxic component.
Tung Oil:
Click on the Image >> See on Amazon
Tung oil is the ancient and famous wood finishes derived from the tung tree's seeds. This oil is also known as China wood oil. As tung oil becomes hardened in exposing to the air, the coating provides transparent and wet looks. This oil is mostly used for protecting and finishing wood. It can be said that tung oil originated in ancient china.
In the United States, tung oil becomes the main ingredient for wood finishes among the fine furniture craftsmen. This oil is eco-friendly, non-toxic, and food-safe. Like linseed oil, pure tung oil is not suitable for furniture finishes.
As raw tung oil gives wrinkle finishes, most people use gas-proof oil known as boiled oil for finishes. Manufacturers use this name as a generic name for any wood finishing oil that contains tung oil, but they are not. If you are interested in tung oil finishes, understand what finish is precisely used and it's composition.
Tung oil naturally derived substance, and after the cure, it provides a tough result and easily repaired finish. For these two properties, tung oil becomes popular now. That's why this oil is used for the boat deck and also on the floor now.
Tung oil is heating at 500°F in an oxygen-free environment to increase the product's viscosity and film-forming quality. This oil is also used for a paper umbrella, which protects the paper from getting wet and waterproof.
Walnut Oil:
Click on the Image >> See on Amazon
Walnut oil derives from the walnut of the juglans regia trees. We get the black walnut wood, which is used for furniture from this tree.
As the walnut oil is edible, it is used for cutting board and kitchen usage for food safety. Raw walnut oil, like linseed, tung oil, takes time to dry after a coat. But boiled or polymerized is uncommon for the walnut to speed up the oil curing time.
Mineral Oil:
Click on the Image >> See on Amazon
From Wikipedia, we can learn that mineral oil is made with colorless, odorless, light mixtures of high alkane obtained from a mineral source like distillate petroleum. It is well defined from usual edible vegetable oil.
Generally, mineral oils are non-toxic and food safe. That's why this oil is used for the cooking board, kitchen accessories, wooden bowl, and any wood item closer to food contacts.
This oil is also used in baby products, which is proven for dermatological use. Though mineral oil is non-toxic and food-safe, it is not often used for furniture.
Danish Oil:
Click on the Image >> See on Amazon
Danish oil is commonly used for wood finishes. This oil is known as a wood finishing oil and is often made of polymerized linseed oil or tung oil. As there is no specific formula to make this oil, manufacturers can vary the compositions.
This oil can change the form of polymerizing into solid by reacting with oxygen in the atmosphere. You can use this oil as a primer on bare wood before applying paint or varnish. Typically, around one-third of varnish and the rest of the oil is a mixture, a "long oil" finish.
Danish oil cures a hard satin finish by applying coat over wood. As a result, it can resist liquid. Though the finish coating is not glossy, it is suitable for tool handles and kitchen utensils.
This oil provides additional water resistance and dark finishes. From Wikipedia, we can know that Danish oil is easier to use than varnish. It also takes less time, around 4-24 hours, depending on the mixture and wood treatment. You can apply for coverage of approximately 12.5 sq.m in per liter.
More Queries
Does Wood Oil Remain Greasy or Dry?
Wood oil works with the surface fiber of wood and oxidizes with the air. As a result, it becomes hardened, dry, and non-greasy. So, it does not remain stain or mark on the clothes or soft furnishing. On the other hand, if you overuse the wood oil, it remains sticky or greasy.
Why Is It Suitable to Use Wood Oil?
The main advantages of wood oil are that it helps protect and preserve the interior and exterior wood. It is the most effortless process to maintain and repair among all the finishes. If any scratches or stains occur in the wood area, you can quickly fix it by sanding and applying more wood oil.
Is There Any Difference in Using Oil Between Exterior Wood and Interior Wood?
It would help use oil according to exterior wood oil only for the external wood purpose, where interior wood oil is only for the internal wood purpose. Additives such as fungicides, insecticides, and biocides are used in exterior wood oil to comb mold, insect attack, etc. This type of oil can be unsuitable for interior use.
Read more: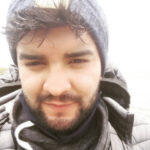 Hi, I am Eric Devin and I am a professional interior architect. Since childhood, I've always enjoyed DIY projects! And, I have loved to solve simple household problems using essential tools and equipment. I have also acquired a lot of information about basic household tools settings by working with contractors.