Plumbers require a variety of tools for fixing daily life problems or client-specific demands. Even for fixing a simple problem, heavy and powerful tools like cordless drills or electric saws may need to be used. So, unlike any other maintenance jobs, plumbers need to be ready with their tools to get the job done perfectly.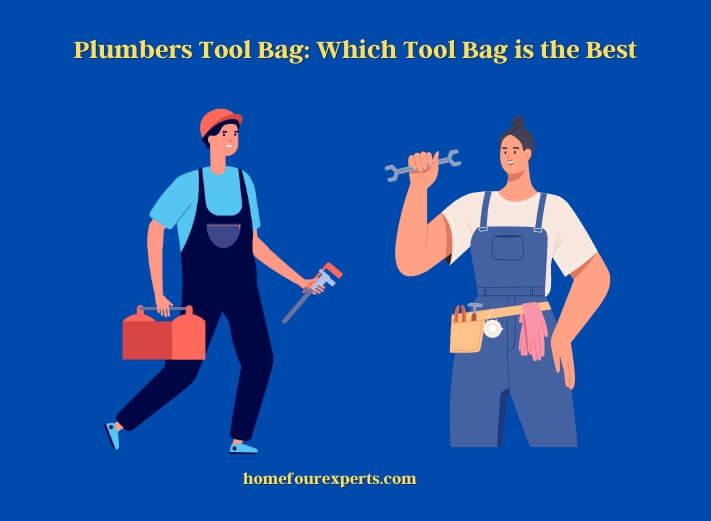 A well-designed tool bag helps the plumbers to get the right tool at the right time. It saves downtime of fishing for tools all over the place and saves the tools from getting lost, theft, and bumps. So, merely a tool bag can make or break the performance of plumbers. The same goes for homeowners who prefer fixing their own plumbing problems. 
There are thousands of options for plumber's tool bags. But as it is an important item for organizing, carrying, and protecting all the tools, only good quality tool bags should be used for keeping plumbing tools. We skimmed through customer experience, preference, bag quality, and budget while making our list of plumbers' tool bags.
Which Tool Bag is the Best for Your Plumbing Needs? 
In our list of plumber's bags for tools, there are bags of various sizes, materials, designs, materials, and prices. The reason for the wide variation is, everyone's preference is different. So, the bag that is best for a professional will be unnecessary for homeowners. Let's see what makes a tool bag best just for you. Read more: Recommended Top Cantilever Tool Boxes
Purpose of the Tool Bag
Tool bags are used for generally two reasons: portability, organization, and both. Homeowners go for tool bags that can assort all the tools in their collection so that they don't need to fish for a particular tool in case of emergency. 
On the other hand, professionals own a large collection of tools, but they might not need all of those for a particular project. In that case, a tool bag helps to get the tools that are needed only. The purpose of using a tool bag determines which one will work best for you.
Size
Again, the size of the tool bag depends on your collection of tools and the tools you frequently use. The dimension of all the bags we have listed is described in the review part. It should help to determine whether your intended tools will have enough room in the intended tool bag or not. 
Material
The material of the bag determines how well it will last. Usually, tool bags are made from canvas, polyester, or nylon material. But it is important to have a hard base and added rubber feet at the bottom of the bag. Besides, if you prefer a waterproof bag, which is mostly preferred by plumbers, then you must check if the bag is waterproof or not. 
Accessibility and Safety of the Tools
We don't want a toolbag that just stores tools but is not convenient to reach out for the items needed. So, accessibility to the tools is the plumbers' first priority when choosing the tool bag. Are the pockets placed in a way that the tools are easily accessible? Ask yourself before settling into a particular bag. 
Moreover, the bag has to be safe enough to protect the tools. When one earns their bread by plumbing, they won't want to lose or break their costly tools, right? So, alongside being quickly accessible, the bag has to be secured enough for pricey power tools. Read more: Finding the Perfect Craftsman Tool Boxes
Portability
All homeowners or professional plumbers should consider it. If the bag is not portable, then this is not a tool bag; it is a tool shelf. Due to high-quality fabric, the pricey and durable bags are usually heavy. You have to consider the weight of the power tools as well if you intend to carry those in the bag. This should help to find the optimum weight of the bag that you will be comfortable carrying. 
Editor's Speech
Don't forget to go through the issues we discussed earlier while choosing a tool bag for plumbing tools. This may seem a bit too tricky to get a bag that doesn't cost much, but mind it, this bag is going to carry tools that cost thousands of bucks. So, choosing the right tool is as important as protecting all plumbing tools. 
Depending on the preference, one may need more than one bag. For example, one bag to carry heavy tools to the job site and one smaller bag as a tool carrier while actually doing the job. So, don't hesitate to get more than one bag if you feel that you need it. In the long term, it will ease up your plumbing performance.
Some Perfect Options for Plumbers Tool Bag-
The following list contains tool bags that we think are best for plumber's use or storing tools that are mostly used in plumbing. This list consists of bags of different sizes, designs, and prices so that everyone can get their preferred bag from this list.
Custom LeatherCraft 16 Pocket Tool Bag for Plumbing Tools
16 x 9 x 9 inches overall dimension;
Includes 13½" x 9″ multi-compartment screw box;
Looped compartment inside and outside, large open compartment inside, and a zipped pocket. 
If you are looking for a toolbag that stores safely, organize your tools neatly, and at the same time is convenient to carry, I recommend this bag from Custom LeatherCraft. This bag has a small dimension, but the pockets and compartments are designed thoughtfully to place the plumbing tools in an organized way. 
There are 8 loop pockets outside and 8 loop pockets on the inner side to hold thinner items like screwdrivers and wrenches. The pockets are closely sewn to keep the tools upright and non-moving. The big compartment has a 13-1/2 inch x 9-inch dimension to hold large power tools like cordless drills and sanders.
A multi-compartment screw box in the same dimension is placed under the large compartment. It helps to store tiny loose items and keeps the bottom of the bag mess-free. Just bring out the plastic tray and clean the box; there is no residue in the compartment.  
This is an open-tote design for a tool bag. It helps to reach the tools easily while working on the job site and eliminates the need for opening the bag multiple times. Some just don't prefer an open-concept tool bag. For them, there are other amazing options on this list. 
Things I liked
Different compartments for small, medium, and large tools;
Durable fabric;
Easy access to the tools;
Inexpensive.
Things could be better
Open tote concept design. 
Veto Pro Pac XXL-F Waterproof Tool Bag for Professional Plumbers
11.5″H x 25.5″L x 9.5″W;
Material; 1800 PVC impregnated denier and 3mm polypropylene;
Double stitching and large zip tabs.
If durability and lasting life is the main concern for your preferred tool bag for storing plumbing tools, then nothing can get better than this XXL-F from Veto Pro Pac. This one is made from waterproof material all over. Moreover, the stitching is done with double nylon threads so that water can't go in. So, rain or shine, working indoors or outdoors, this tool bag will always protect your valuables bone-dry. 
There are 47 small pockets for placing small tools vertically,  7 zippered pockets, and an open storage bay for dumping bigger tools like hack saws, levels, pry bars, and more. Altogether, a professional plumber man can load up to 80 tools in this bag to ensure convenience on the job site. There is a stainless steel tape clip on the exterior of the bag for easy access. 
The price of this bag is really high for homeowners who want to store their plumbing tools. But for professionals who live by plumbing, the bag that is backed by a 5-year-long warranty will be a great investment. 
Things I liked
Waterproof bag;
Can hold up to 80 tools of various sizes;
Highly durable;
Backed by a long warranty.
Things could be better
Veto Pro Pac Durable Tool Bag, Tech XL
Size: 4.75 x 7 x 9.5 inches;
80 pockets, clip holder;
Nylon fabric with a thick propylene base.
The Pro Pac XXL-F bag from Veto seemed a bit large to many. This Tech XL bag is smaller sized, yet as effective as the former one. This bag measures 4.75 x 7 x 9.5 inches but has a total of 80 pockets of different sizes. All the tools that are used for regular plumbing are easily placed in them. 
The bag is made of heavy-duty nylon material with a 3 mm thick propylene base. Needless to say, this thick base and the heavy-duty rubber handle make this bag robust but weighs around 7 pounds. This weight is bothersome when it is loaded with tools. So, this Tech XL bag is preferable for plumbers who drive to their job sites. 
Hope this helps to determine how trustworthy the quality of this bag is. Professionals or non-professionals, this bag will be proven to be handy for all. 
Things I liked
80 pockets for plenty of tool storage;
Long-lasting;
Thick base;
Long warranty.
Things could be better
Heavy and expensive bags.
DEWALT 18 Inch Plumber's Open Top Tool Carrier
18-inch and 14-inch sizes available;
heavy-duty poly and ballistic poly fabric material 
15 x 11.5 x 17.8 inches in size.
A cheap and nice big tool bag is what homeowners should get to keep all their plumbing and maintenance tools close by and organized. This open tool bag from DEWALT is made lightweight but durable and spacious. This bag is available in two different sizes, 14 inches, and 18 inches. If you own bulky power tools and want to dump those in this bag, too, then this 18-inch size is the right choice. 
There are 33 pockets on the exterior and inner part of this bag to place long and thin tools. The big cavity inside provides plenty of room for big tools and items. To carry the bag around, a rubber grip bar handles, and a shoulder strap is incorporated. The handle is collapsible, giving the user better visibility and access to all the tools. 
There are thick pads underneath the base of the bag. The pads prevent the base from friction on the surface. There are separate clips and straps on the sides for measuring tapes and electrical tapes. Nothing can get better than this Dewalt tool bag for a budget tool bag to store plumbing tools​. 
Things I liked
Budget-friendly price;
Open top design for easy access;
Big capacity.
Things could be better
Could include a cover to protect the tools from dust. 
ToughBuilt – 20″ Massive Mouth Tool Bag for Easy Tool Access
Available Options: 12 inches, 16-inch, 20-inch, 26-inch, and 30-inch sizes;
Zippers with lock;
Octagonal shape with a wide opening and spacious interior.
Are you a professional contractor or plumber? You can leave for the day with all your belongings in this single bag. It is designed considering the safety and security of the expensive tools you carry to the job site and share those with anonymous people. In this bag, the opening is the widest I have ever seen in any tool bag.
The opening can be zipped for the safety of the tools and can be locked as well for security. There are separate pockets and loops for different materials. For mostly used items, the loops are useful, and the mesh pockets are great for visibility and storing small items that disappear when needed. 
The most important thing, there is a zipped Notebook pocket in this bag. Yes, you are reading right; that is why this bag has multiple security options. The outer layer is a cloth fabric, but there is a hard plastic octagonal lining underneath. It works well to protect the tools from bumps and keep the identical octagonal shape of the bag.
The look and structure of the bag look like a showstopper in the construction sites. The functionality of the bag is everything a day-to-day plumber needs, and the price is just the right one that a homeowner wants to pay for it. For anyone, this bag is the easiest way to organize and carry large tools. 
Things I liked
Broad open mouth design with closer;
Standout design;
Cheap price;
Suitable for extra-large tools.
Things could be better
Klein Tools Tool Bag Backpack with Removable Tool Carrier
A backpack-style tool bag;
48 pockets with 11 removable pockets;
Lockable zippers.
Tote-style tool bags get very heavy with all the power tools. Carrying such a heavy bag for minor plumbing needs is cumbersome. It also increases the risk of losing valuable tools and accessories. This backpack-style tool bag provides the same security and safety as the tools yet is much easier to carry on the back. 
In different compartments, there are a total of 48 pockets in this backpack. Among those, there is a removable caddy with 11 pockets, too; keep it aside when it's not needed, and there will be more space to carry larger tools. The bottom of the bag and the front pouches are hard molded for the durability of the bag and the safety of the tools. The front hard molded pouches are handy for keeping breakable items like mobile phones and eye shields etc. the back is padded for extra comfort. 
There is a built-in hook with this bag so that the user can hand this back from anywhere and keep it within arm's reach. The bag is heavy and not spacious enough to carry multiple power tools in it. Keep this in mind while going for this. As a secondary plumbing bag or as a storage of a few collections of tools, this bag should be fine. Needless to say, backpacks look more stylish than totes to carry on. 
Things I liked
Built-in hook for hanging;
Highly durable;
Easy to carry on the back;
Space-saving as a tool storage bag;
Water-resistant material.
Things could be better
Heavy with 13 pounds weight. 
Custom Leathercraft -Maintenance Tool Carrier
23″L x 12″W x 15″H tool carrier;
Includes 7 in. x 5.5 in. multi-compartment transparent plastic box;
43 loops and pockets include removable and stationary window pockets, cell phone pockets, and loops for tools.
To prevent countless trips to the tool bag or workbench, this tool carrier is what you need. Just keep everything in this carrier neatly that you need for a particular job and wear it as a crossbody bag. This is even handier than any large tool bag and also saves time while a plumber is on the go. 
This carrier is feather-light with its 3 pounds weight. So, it can be loaded with tools, yet it will be comfortable to work standing with the bag on the shoulder. It is made of high-quality and lasting polyester fabric. Alongside the padded shoulder strap, there is a carry handle on the side of this carrier as well. 
There are 43 pockets, loops, and sleeves altogether and a plastic screw box in this bag. The large mid compartment measures 8 inches x 6 inches to load large items. The measuring tape clip and electric tape strap are sewn on the sides for easy access.  
This is a convenient bag to keep frequently used tools nearby on the job. This bag is so cheap that, with a large toolbag, this tool carrier can also be brought together to lessen the hassle of plumbing and other maintenance jobs. 
Things I liked
Very light;
Handy tool carrier;
Easily accessible tools;
Suitable to keep frequently used items within reach.
Things could be better
DEWALT 33 Pocket 16-inch Tool Bag
L 16″ W 12″ H 12″ inches size, pop-open design;
33 pockets include one flap-covered pocket with hook & loop closure.
Do all the above toolbags seem out of budget? Get a high-quality tool bag at the lowest possible price from Dewal! This bag is made by CLC and rebranded by Dewalt, so the quality is not compromised. It is made of a heavy nylon cloth material, and the wide mouth is reinforced with two small metal rods sewn in. These rods help the mouth to pop up as soon as the bag is unzipped. 
There are 14 pockets inside of the bag and 12 more outside, including a velcro-covered pocket. The inner cavity is so spacious that cordless drill, impact drive, angle grinder, hammer, hacksaw, etc. can be placed comfortably. Rubber feet under the bag are another nice addition as it protects the bag bottom from scratches. 
Padded shoulder straps and handles are added to this bag so that it can be used as a tool carrier as well. At this price point, there is no competitor for this bag in terms of durability and accessibility of the plumbing tools.  
Things I liked
Cheap price;
Lightweight.
Things could be better
More small-sized compartments are needed.
Custom LeatherCraft Multi-Compartment Tool Bag
50 pockets;
High-quality poly fabric material body, poly ballistic trims, and a hard solid base. 
18 x 7 x 14 inch dimension.
First of all, this is a no-spill tool bag. Meaning, it is designed in a way that there is no way any tool will fall off from any compartment of this bag. There are two large outer compartments and one big inner compartment in the middle. Both outer compartments offer 18 pockets each and a zipped cover as a closure. Once the compartments opened up, all the tools remained within reach, quick to access, and easy to spot in the bag. 
Due to high-quality poly-fabric material and a hard base, this bag weighs a little higher (6 pounds) than it seems. Another thing is, there is no tape clip or strap-like other tool bags we have reviewed. 
However, this bag offers about 50 pockets, sleeves, and compartments in total. Under a hundred bucks, this tool bag from CLC is a rugged option for well-organized tool storage. 
Things I liked
Spill-proof design;
Large inner compartment;
Affordable.
Things could be better
WORKPRO Close Top 18 Inch Storage Tool Bag
18 x 9.5 x 8.7 inches;
6 pockets inside, 7 along two sides;
Material: Heavy-duty 600 denier fabric.
Plumbers who need to carry heavy loads of bulky tools every day everywhere need a lightweight yet spacious bag. This bag is the perfect choice for them, and the good news is, it is available at a cheap price! This bag has a total of 18 pockets and compartments. Six pockets inside the main compartment and seven along the sides complete the bag. The inner compartment is so big that all the power tools can be stacked there. 
This bag weighs only 2 pounds, but the 600 denier fabric can hold upright even with 60 to 70 lbs of tools easily. The only disadvantage of this tool bag is, it does not have loops and small pockets. The pockets already added to the design are around 5 inches deep and can hold plastic trays of small drill bits, screws, bolts, and so on. So, this bag is open to organize in your own way with additional boxes. 
However, for a spacious, lightweight bag at a cheap price, this bag is a must-buy for effective plumbing work. This bag is from WorkPro, and it is meant for professionals. 
Things I liked
Cheap price;
Spacious pockets and compartment for large items and tools;
Lightweight.
Things could be better
More small-sized pockets.
Frequently Asked Questions By People
How Long Does It Take to Rough in Plumbing?
Expected interaction for plumbing between unpleasant may require regular few days. Although this interaction takes only three to five days for the normal development of the house, some elements can extend the time.
For what reason Do You Need to Use a Plumber's Bag?
All the plumbers starting from one client to the next are loaded with the device no less than a pack. Subsequently, their instrument packs must be lightweight, ergonomic, and large enough to store a wide range of equipment. Whatever it is, These are often shocked by the disappointing decision of hardware packs.
Are Our Plumber's Tool Bags Waterproof?
In fact, they must be waterproof since they will be working close to water. Despite the fact that they don't need to be completely waterproof, they should in any case be equipped for opposing periodic spills and sprinkles. They need to have waterproof apparatus sacks on the grounds that their workplace is seldom dry.
As a rule, it will confront some slight flooding. In more awful situations, similar to burst pipes, the water will be constantly streaming, which is the justification for why a waterproof device sack is the one you really want.
You might also like: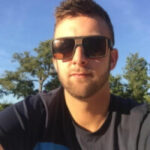 Hello, I am David Rowan. I am a professional contractor with 10 years of experience in home building, different tools used, construction, home remodeling, and other home improvement work. I have already built many custom homes and continued to do several woodworking projects along with how to deal with all categories of tools.