Published on: March 29, 2022
Written by David Rowan / Fact-checked by David Rowan
This article may contain affiliate links, which means if you make a purchase following our links won't cost you extra, but we may earn a commission. Learn more
Wire stripping tools are a solid must-have toolkits category in present electricians' listing, as well as electrical safety vests. Suppose, once in the morning, your TV wire or cables may have been damaged or blown off by the different voltage. As a quick heads up, don't you fix the cable as if you act like an occasional electrician?
If you do, then you need a quick wire stripper. Similar to that incident, you may need wire cutters or crimpers or connectors to engage the wires or cut down in the length of your purpose.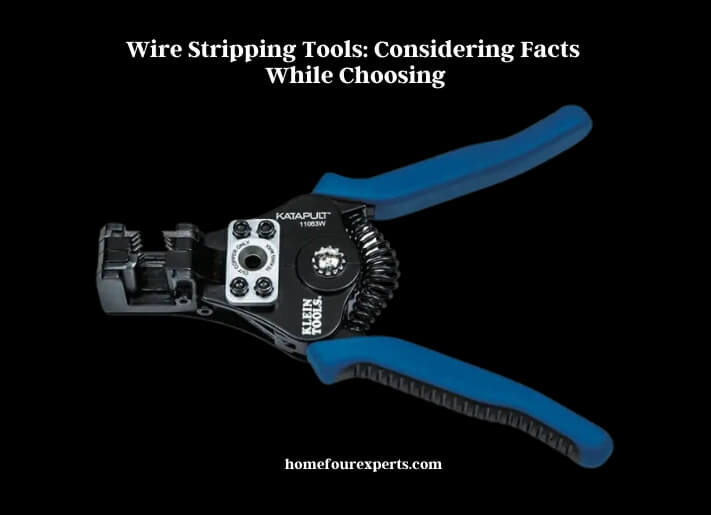 In the case of DIY projects or pro-grade electrical works, both need prominent wire stripping tools. However, anyone asking about recent top-qualified ones in this category has become quite tough to answer. Because present manufacturers live in a competitive world, where each one comparing your budget, features something unbelievable. 
We have enlisted the top-quality 12 wire stripping tools to make your no poor investment. Enjoy the thoroughly reading article with recent products and their pros and cons, as the best aftermarket in stores. 
Considering Facts While Choosing Wire Stripping Tools
Slot Ranges
Every engineered tool has some personal precision. Shopping for wire stripping tools, our crew has selected its integrated slot/wire ranges to decide which wire gauge can get its neck into the loops. In general, stripping the size can vary the slots. For example, Klein Tools 11063W has compatibility to strip or cut, ranging both 8-20AWG solid and 10-22AWG stranded cables with a single stroke. 
Even if you have less than that amount of wire in several lengths, you can go for Sedy, a handy tool in this class. It will always impact your picking tools as if you choose a thicker or thinner wire type.  
Self-adjustment
In between precision and slot-ranging features, self-adjustment is another important mechanism that you cannot deny for the next generation of electrical works. Well, a self-adjusting mechanism in such manual tools brings a breeze and makes things easier. 
Read more: Find the Best Clamps for Welding
First, simply insert the wire's neck. And then clamp the wire breach part and pull out. However, nothing can find such a useful feature for wiring projects than ever if you have used a manual toolkit. More than that, it is much helpful in various thickness cutting and stripping simultaneously with great precision.  
Accuracy 
Speaking of the versatile features of manual wire stripping tools. It is safe and sound whether for tearing off the cable's plastic outer wrappers or for cutting the exact wire's exact length, with accuracy. Such a real help at electric shops or for electricians, is beneficial for every electrical work. 
Whether shopping for it, have some well-researched reviews for better accuracy and knowledge of that one you are aiming for. Because it is the original differentiating feature between efficient jobs. 
View Our Top 12 Wire Strippers, Below
Klein Tools 11063W Wire Stripping Tool
Click on the Image to >> See on Amazon
Weight: 5 pounds; 
Compatibility: 8-20 AWG solid and 10-22 AWG stranded wire;
Material: Cast alloy chassis, E Coat finish. 
First-heading does not always mean the requirements are perfect matching. In that case, we would prefer a wire stripping tool, Klein Tools series 11063W, more than perfect, and your needs mismatch. 
Whether searching for a wire stripper, you must check first the labeled out feature. Even ensures the hand wire gauge.
Something is really noticeable, that is, its steady squeezing feature, on its attached spring-loaded handles. Enables a great power for cutting and stripping both stranded and solid wire varieties. By revealing each inch of squeezed wire, it tells if that inch is good for rewiring projects—for example, lighting fixtures, lighting switches, or outlets. 
In the end, more than scissor-like jaws, its circular cutout can save your cords from slipping out at every time. 
What we liked 
Heavy-duty usage;
Removes any guesswork;
Leaves no cord slipping out chances;
Circular cutout;
Wide range solid and stranded wires stripping power.
Disliked
APlus+ Coaxial Compression Wire Stripping Tool
Click on the Image to >> See on Amazon
Weight: 1.1 pounds;
Compatibility: RG6 (5C), RG59 (4C);
Material: Carbon Steel and Plastic;
Size: 5.5".
Want a 2-in-1 coaxial value pack for around 50-60 wires per day? Even if you need to separate wires' or are busy connecting these monthly, get relief with APlus+ coaxial cable compressor or wire stripping handy tool. Whether we recommend this one to occasional wire cutters. 
Its 2 blade design has compatibility to work with RG58/59/62/6/3v2v/4c/5c. Else, wire slots on the back-end, anyone, for instance, new technicians who do not have proper gauge dealing experience, can find the limited diameter to enter in a bladed chamber and cut off. 
In Particular, you don't have to worry about F-head. Well, it has that pressure accuracy, as well as keeping the compression distance about 20.3 mm. In all, you will find neither a better connector with this stripper design at this valued package. In this case, all credit goes to its extrusion clamp, which adopts a high standard crimping die.  
What we liked 
Safety jaw locks;
Works like both wire connector and cutter;
Simple marked slots;
Creates waterproof wire connections;
Adjustable and replaceable blades.
Disliked
Irwin 2078309 Vise-grip Multi-purpose Wire Cutter
Click on the Image to >> See on Amazon
Weight: 3 pounds;
Compatibility: 10-22 AWG stranded;
Material: Iron;
Size: 8".
Though an attached vise-grip tends to work like a pro-touch, iron in construction may tend to drag you backward because of fast corrosion overtime. However, we trust Irwin, for its overall finishing to become handier while acting as a cutter. Yes, even no annoying performance, for instance, electrical work. In particular, cutting the power cord to a toaster, lamp, oven, and numerous small household appliances. 
In those cases, copper wiring under the rubber exterior is quite noticeable. Such secondary rubber layers, or kind of inner casings, both you can make as short works with Irwin series 2078309. However, it is not self-adjustable, well enough for cutting reloaded squeezed wire side by side for revealing the inner metalcore. 
What we liked 
Pro-touch, vise grips;
Cut wires, bolts as per depth;
Has perfect lead thread;
Hardened cutting edge.  
Disliked
Not a rust-free construction.
Knipex 1262180 Auto Wire Stripping Tool
Click on the Image to >> See on Amazon
Weight: 5.3 pounds;
AWG: 10-24;
Material: Reinforced fiberglass;
Length: 7.5";
Cutting Capacity: 0.2 – 6.0 mm².
Aiming for something to match your needs in the home appliances, shop, or in the service field? Step forward and spend your valuable bucks on Knipex series 1262180. Well, it is close to the stapling machine, by far from other auto wire stripping tools.
Such a self-adjusting stripper often deals with thicker cables. We have got the proof of 14, 12, and 10 gauges solid. Its compact design and standard current cables cross-sections compatibility can go far, even for single-stranded wires too. 
And its cross-section, that never is going to harm its conductor. Moreover, weighing light becomes handy and ideal. However, an attached replaceable length stops convenient for stripping 15/64″ – 23/32″ lengths at frequent times. 
Its copper and aluminum made narrow head lets you work like that in every confined area with blades, too sharp on wires about 2.5mm².   
What we liked
Long-lasting and heavy performance;
Lengthy wire cutting compatibility;
Rust-free;
Very spotty performance; 
Comfortable vise-grip;
Designed gauge ranges.
Disliked
Dull for small wiring needs.
Capri Tools 20010 Precision Wire Stripping Tool
Click on the Image to >> See on Amazon
AWG: 22-8, solid and stranded;
Body Material: steel;
Handle material: steel and plastic.
The 20010 series stripping tool, manufactured by Capri Tools. Except for Teflon insulated wires, it can strip ranging from 22-8 AWG cables at ease. Convenient recoiling design is much more solid to handle such heavy cables at many lengths cutting and similar repetitive works. 
Machined precision stripping holes can let you have much accurate and clear wire cuts, by doubling works, as both cutter and stripper. Moreover, the steel made, yet plastic wrap up handle provides a comfortable and adjustability according to the cable size and depth. After tensioning the loaded wire, you can have easy spaces for desirable cutting lengths.
Though it does not provide multiple squeezing motion. However, the single motion faster the action speed by taking aside each inch of wires by the single step. 
What we liked 
Tough corrosion-resistant material;
Strips and cuts around 22-8AWG;
Ergonomic to use;
Fast compound action;
Machined holes.
Disliked
Suitable for thicker wires, yet not for thinner ones.
StripMeister Automatic Wire Stripper Machine
Click on the Image to >> See on Amazon
Weight: 3.8 pounds;
Compatibility: 18 gauge cables to 250 MCM;
Material: Aircraft-grade aluminum alloy.
Why waste time in either cutting or stripping one by one depth wire? Yes, StripMeister has come with 2 in-built blades at the sharp edges when prioritizing potential customers' time. Such an old outlet replacement machine, better to strip or cut wide-ranging cables and wires. 
Hope you can understand how the spliced wires become replacing old dimmer switches at ease. By this industrial and pro-graded stripper, you can justify your investment, for instance, Romex wire slicing. 
It is a wonder as if being different from other models, like how it works. Well, after connecting a drill, it protrudes itself. In the meantime, you have to secure your cables or wires, at least 18 GA in diameter, in a bladed chamber. For rapid feeding, now fire up the drill and enjoy the action throughout the unit. 
What we liked 
Worth investing professional powered tool;
Rust-free blades;
Cuts and strips both heavy-duty cables and stranded wires.
Disliked
Knoweasy Automatic 2 in 1 Wire Stripping Tool
Click on the Image to >> See on Amazon
Stripping range: 0.25mm²~6mm²;
Material: Steel strips+glass fiber nylon.
Another 2-in-1 wire stripper, but sounds like 3-in-1, including crimping capabilities. According to the length, around 17cm, it works as a small one, performing better to reach in confined areas. 
It may seem a little bit harder than it may seem before, but after applying 2/3 times, it will turn into an easy task for adjusting the strip length. However, its graduated stop may pause in its movement because of its fewer functions and availability. At first, if that happens, find its orange sliding piece, lying down on its lower jaw. Pull it to set the depth of wire that you want to cut off. 
Speaking of the materials in construction, we were pleased enough, including its vise-grip chance. A hard but flexible plastic body may not be a breeze for you at this budget, as it leaves with non-durable features. But trust us, its metal and plastic coating combination is a breeze. Both allow taking over on lamp cord wires, but not more than 14GA thicker ones. 
What we liked 
Thinner wires are easy to strip and cut;
More than a cutting/stripping tool;
Ergonomic to use;
Good construction;
Breakable graduated stops.
Disliked
Little bit of hard adjustment.
WGGE WG-015 Multi-Wire Stripper and Cutter
Click on the Image to >> See on Amazon
Compatibility: 10-22 AWG;
Material: High carbon alloy steel;
Handle shape: curved plastic.
Next, we should say hello to WGGE WG-015. Why? Because of its little wire stripping power like the previous one. Also, it is worth its title as holding the multi-tool tag, including crimping, stripping, and cutting thicker cables and wires at the same time. What do you expect from such a multi-functional hand tool?
If you ask us, we would want a perfect self-adjusting power. Its 8" reinforced pack with high carbon alloy steel offers such dedicated slots, about 10-22 AWG. Each loop, including a super-shaped curvy handle, can strip both solid aluminum cables and copper wires. 
By its strong-gripping serrated nose, engaging more power can bend, shape, or pull out your desirable wires. All-in-one, unlike conventional wire strippers, you can also apply it to either insulated or non-insulated terminals.  
What we liked 
Ergonomic handle;
Useful for stripping, bending, shaping wires;
Strong-gripping serrated nose; 
Matching tips; 
Heavy construction.
Disliked
Unable to cut through bass strings.
MulWark Electrician Wire Stripping Tool
Click on the Image to >> See on Amazon
Weight: 2.4 pounds;
AWG: 22-8;
Material: High carbon alloy steel, black enamel finishing;
Handle material: Rubber.
Another 8" multi-functional wire stripping tool from MulWark corporation. However, this time, you will deal with a cost-effective DIY tool by reassuring lifetime services. As a plus point, you can add its ergonomic soft rubber-grip handle. 
This reinforced version not only but also ensures no hand fatigue by the rubber coating on itself. Speaking of the blade holes, each one has a perfect matching for limited specific gauges. Else, consider it as a crimp, cut, and loop type tool. Crimping means attaching coax connectors, an intense serrated nose for all shaping. Another loop means to create loops on the wire end, as in, for screw terminals.
Before fast and precise actions, remember to insert wire at the printed matching side. Neither will it strip or cut off at any squeezing. 
What we liked 
Constructed with rust preventive oil;
Heavy-duty jobs convenient;
Performs better at a single squeeze;
Round ground for not-scoring strips.
Disliked
Sedy Wire Crimping/ Stripping/ Cutting Pliers Tool
Click on the Image to >> See on Amazon
Compatibility: Copper or aluminum wires;
AWG: 10-24;
Material: Alloy steel; 
Handle plastic and cushion grip.
"Saving time and labor" with this motto, Sedy has manufactured a multi-purpose wire tool. Cable or wire, with greater safety it removes the outer casings without damaging inner wires. As well, it comes as good news for your bulk wire stripping needs. 
More precisely, take into account its micro-adjusting thumb wheel swivel knob. This power will lead to cut or strip and copper and aluminum cables of less than 24AWG.  
The top-quality multi-functions, in-built alloy steel jaws help most in trimming, crimp terminal, and stripping. Integrated self-adjusting stripping length transforms your hard jobs relatively easily, as well as the adjustable screws. By reducing hand fatigue, its ergonomic cushion handle, along with the thickened blades, allows as much as possible leverage. 
What we liked 
Rust-free construction;
Cushion-grip handle;
Micro adjusting thumb wheel.
Disliked
Slides over the insulated wires.
Swpeet 14Pcs Professional Wire Terminal Crimper
Click on the Image to >> See on Amazon
Weight: 1.95 pounds;
Compatibility: RG58, 59;
Material: Brass made, nickel plating.
An attractive pro-graded toolset of stripper, crimper, and connectors, in a small valued package from Swpeet. Including 5 Pcs crimp straight connectors and 5Pcs male connectors in that kit pouch. 
Considering the first thing, which is our today's topic, the stripper. As if, the single cable stripper will make your day act like a coax cable stripping tool. However, for removing 4-12mm insulated wire caps, use the safety lock first, spin, and pull off one's unwanted portion.
Speaking of the ratchet crimping power, it integrated a die with .0255, which is removable. Along with such cable size RG-58, 59, 141, 142, LMR195, LMR240, 8/x, one crimp male connector has a higher signal transmission competency. With 50Ohm impedance, it works well to disconnect mounted live cables.  
What we liked 
Enables proper signal transmissions and connectivity;
Full cycle crimp tool;
Compatible with BNC connector series;
Withstands 1k dielectric voltage.
Disliked
WorkPro 582-piece Crimp Terminals
Click on the Image to >> See on Amazon
Weight: 2.64 pounds;
Compatibility: 10-22AWG;
Material: Steel, ABS, plastic;
Size: 8.25".
What will happen if you find a toolkit with something more than what you were expecting? Yes, with something different, we have decided to finish off today by WorkPro. A genuine toolbox brings 582Pcs of electric wire terminals, for instance, spade, ring, butt, and male and female quick connectors along with the wire cutter. 
This wire stripping tool comes with a versatile number of wire cutting/stripping loops, around 10-22 gauges. Nothing special, right? But the bolt cutter for numerous sizes/threads is about 4-40, 5-40, 6-32, 8-32; 10-24 & 10-32. With confidence, step forward for wide applications—for example, wire bundling, electrical insulation, mechanical protection, color coding. Else, for wire/cable repairing and jointing.   
All included in a transparent toolbox with easy-access compartments. Sounds great, right?  
What we liked 
Perfect for average guys;
Light enough for small cables;
Easy access versatile compartments;
Solid lock mechanism.
Disliked 
Not for professional usage.
FAQs
Is It Possible to Tear Off Teflon Coated Wires?
"Only if" conditional word remains while answering this question. Well, numerous wire stripping tools have that energy, by the in-built materials, as it ensures durability. In general, Teflon wires, also known as PTFE cables. Available in tapered shapes, including insulation thickness surrounding the central conductor, and quite hard, compared to plastic casing ones.
Withstanding high temperatures is another reason to consider it hard for wiring. As it cannot even break or be burnt at average temperatures, you can cut it down on the grip. A few sets of cutters only can make that happen. 
Is It Safe to Crimp Terminal Connectors onto Wires? 
It is a rare ability across all engineered strippers. If you are looking for such creditable performance in any manual strippers, find universal or multi-functional tools. For example, we would prefer something in this class, as well, Swpeet 14Pcs, WorkPro 582-piece, Sedy, MulWark for accuracy in this particular case. 
If you need more satisfaction, keep searching for convenience stores. 
Tricky for the Fastest Copper Wire Stripping?
Yes, you should turn yourself to use some tricks in that case. 
Speaking of the Copper wires, these are quite hard and insulated to go through in simple ways. Though our crew has tried over several methods, as well, boiling, cutting, stripping, powered stripping machines, and using pliers. The comfort we have felt by the StripMeister automatic powered wire stripper machine, as well as it makes such work very fast. 
Final Thoughts
At the bottom line, we should say something regular before shopping. As long as possible, the stripping/cutting wires or cables depend much on each one's size, length, thickness, and type. So, you should shop as per that need limit concerning wire stripping tools. 
How? You can follow this read thoroughly article with a better guideline and simple raising questions answers. 
You May Also Like: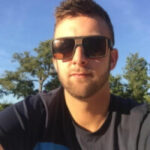 Hello, I am David Rowan. I am a professional contractor with 10 years of experience in home building, different tools used, construction, home remodeling, and other home improvement work. I have already built many custom homes and continued to do several woodworking projects along with how to deal with all categories of tools.