Published on: April 12, 2022
Written by Eric Devin / Fact-checked by David Rowan
This article may contain affiliate links, which means if you make a purchase following our links won't cost you extra, but we may earn a commission. Learn more
Wood carving is a smart and quite expensive hobby. Every woodcarver has to handle different risky tools & machines. Wood carving knives, chisels, wood carving mallet, veiners, and bench knives are the common gadgets for every woodcarver. Working with risky tools, woodworkers have to take some protection or proper safeguards against cutting hazards. Otherwise, they can suffer traumas.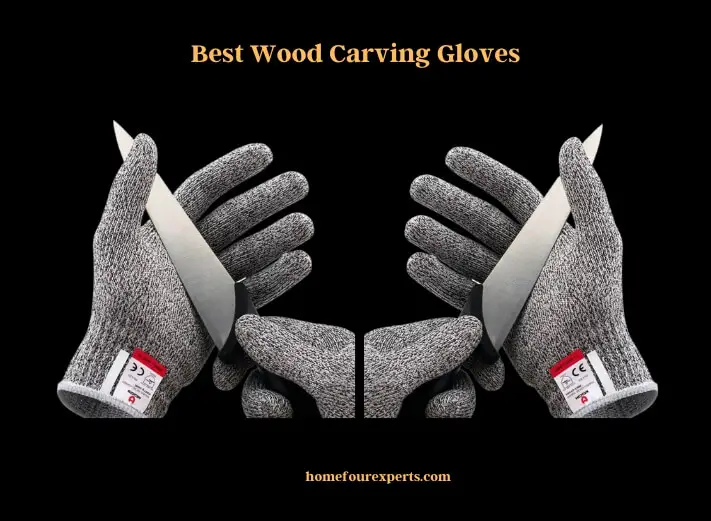 In this case, protective hand gloves are a super choice for controlling all cutting injuries. A wide variety of gloves you see on the market. But, which is the best or perfect for you? 
Understanding that you can follow our article. We discuss top-quality and still best wood carving gloves. From our ten multiple options, you can choose anyone according to your demand. 
Do You Need Gloves for Wood Carving?
Of course, gloves are helpful to protect any slicing cut. Sometimes the highest quality gloves can stop serious injuries though all are not avoided. Carvers who are aware try various safety gloves for wood carving. These help to work with confidence. For example, the Whizard carving gloves offer the best protection possible against injuries.
What Is Cut Level 5 Gloves?
The most powerful cut resistance gloves are level 5. Provide users with a high protective cutting feature. Alternatively, cut level 3 indicates intermediate or moderate cut hazards. Level 4 provides high-cut hazards. Perfect for handling broken glass, food service, and metal stamping jobs. 
How Long Do Cut-resistant Gloves Last?
It is dependent on the glove's quality, brands, and uses. If you use these frequently and unconsciously, they can stay one day. Be sure you feel happy to use a pair of gloves for three weeks or more. Remember, if you work in wood-burning tools, you have to be more alert because gloves can burn quickly in this situation.
What is EN388?
The EN 388 is similar to ANSI or ISEA 105. It is one type of standard of European used to determine mechanical troubles. EN 388 third party query the gloves performance. Justify the cut, tear, abrasion, and puncture resistance. It requires a mark and rating for protective gloves. Level 1 to 5 is cut resistance rate. 
How Often Need You Change Protective Gloves?
The golden rule is to change the protective gloves every 4 continuous hours. After four hours, viruses and bacteria grow automatically to dangerous levels. If your gloves are not dirty, you should change them. According to the FDA, " wash hands and put on new gloves after 4 hours of continuous use. After 4 hours, pathogens could spread and contaminate the food you are working on".
Do You Wear Gloves for Handling Angle Grinders for Wood Carving?
If you are carving with an angle grinder, you have to work directly with your hands. Protecting gloves can be helpful against chips abrading your skin. So, we recommend wearing safety leather gloves while working.
Our Recommended Wood Carving Gloves-
Accidents can happen while working with the sharpest blades or knives. The best value protective gloves work for discarding all possible cuts. We include here the 10 best woodcraft carving gloves against cutting from sharp or dull knives. 
NoCry Cut Resistant Gloves 
Click on the Image >> See on Amazon
EN388 Level 5 protection;
Includes complimentary book;
Size: large;
Excellent for multi-purpose;
Made of Polyethylene, Spandex, and Fiberglass.
Without any protection, you can be injured in any wood carving tool or another sharp tool. Someone smart and aware gets strong protection gloves for wood carving, glass handling, woodworking, or roofing, he/she tries the NoCry Cut Resistant Gloves. Designed from durable and potent materials to highly protect your hands. Don't think that durable materials obstruct your relaxation. 
These protective work gloves are also ideal for your kitchen activity. With NoCry gloves, you feel that you are a Masterchef. It is 4x dominant than the leather gloves. You get high-performance level 5 cut resistance protection that is greater than others. 
Worry about how to clean these? It is extremely easy to wash just by throwing them in your washing machine. After washing, use it frequently as a new one. Remember, there is no color option but it is more effective to work. 
Pros
No damage to washing frequently;
Comes from high-level cut resistance protection;
Completely save to your hands;
Enough breathable.
Cons
DEX FIT Level 5 Cut Resistant Gloves
Click on the Image >> See on Amazon
Gives level 5 protection;
Medium size;
Made from 13-gauge UHMW PE, Fiberglass, Nylon, Spandex, and Foam Nitrile Rubber;
Our second listed product DEX FIT Cut Resistant Gloves provides you with a smart touch for wood carving projects. These are verified by the FDA. Save, comfortable, and the highest cut resistance. It has cut-resistant level 5, abrasion level 4, and puncture resistance level 4. Acceptable for dealing with sharp knives, metal, blade, metal, and more. 
The key aspect is its non-slip feature. It doesn't matter if you work with an oil pipe or underwater knives wearing gloves. These help to prevent slip. You can use your touchscreen smartphone while wood carving. If you wear gloves all day, you don't feel uneasy. It keeps your hands cool and soft. Effortless to wash these protective gloves.
Luckily, the company offers a money-back guarantee. If you aren't satisfied, you get this opportunity. Also, qualified by CE and ANSI. Sometimes customers complain that gloves are a little smelly and can damage quickly. 
 Pros
Highest cut-resistance against punctures and cuts;
Versatility;
Lightweight & thin so feel comfortable;
CE qualified and meets ANSI Cut requirements. 
Cons
Dowellife Safety Gloves 
Click on the Image >> See on Amazon
Large size;
Made of Polyethylene, Spandex, and Fiberglass;
Food grade level 5 protection;
Not too hard;
Highly protect against cuts.
Two things that certainly stand out from the first excitements of Dowellife Cut Resistant Gloves are more comfortable and simple to wash. These kinds of gloves are fitting for different hands & flexible enough. Because of using special high elastic nylon. 
Comes with EN388 5 cut-resistant feature for protecting against abrasions and cuts. But, we don't recommend it to anyone to use against punctures or more. Compared to the normal gloves, these are ten times they get so that they protect your hands from any injury.
Alternatively, it is perfect for touching Kitchen foods to wood carving jobs. When you work continually, it can get dirty. This is because you have to clean safety gloves regularly. The highlighted thing allows users to wash it with both the washing machine and hand.
Pros
Feel excellent comfort to wear;
Fits so well;
Easy to dry and clean;
Used high-performing protective materials.
Cons
Doesn't work well for highly cut protection.
Schwer Level 6 Cut Resistant Cutting Gloves
Click on the Image >> See on Amazon
ANSI A6 Cut Resistance;
Outstanding dry grip;
Polyethylene, nylon, stainless, and polyester were used to formulate;
Higher protection of cut-resistant.
Do you imagine the power of level 6 cut-resistant gloves? Believe it or not, our recommended Schwer glove is the best quality and highly cut-resistant. These are certified by the ISEA-US professional agency. Allows you to use it when working in wet and slipping metals. Keep your hands cool, dry, and comfortable if you wear gloves long-term.
This pair of gloves is fantastic for wood carving, handling glass, rotary cutting, moving boxes, and more. It doesn't matter if you are utilizing gloves for home or professional woodworking projects. 
It permits washing after a long day. You have to use a washing machine. Keep in mind that you need to ignore your hand in this case. Few companies offer a money-back warranty. Luckily, you get this benefit from Schwer.
Pros
Super protection against cuts;
Easy and safe to use;
Can clean quickly;
Certified by the ISEA-US professional agency.
Cons
Too tight for some users;
G & F Products 77100 M Protective Gloves
Click on the Image >> See on Amazon
Made of using Anti-Slip Silicone Blocks Palm coating technology;
Medium size;
Heat resistance as well as cut resistance;
Works well as any type of cutting.
Have you tried the different types of woodcraft carving gloves? But, don't be satisfied. So far this one pair of cut-resistant gloves provides you with the best service. Why?
There are three main reasons it has over regular gloves. First, always keep your hands cool. Second, high protection of cut resistance, no more painful hands. Third, this pair of gloves seem exceptionally durable and strong. No special signs of dislike for this brand. 
However, the company uses premium quality cut resistance materials so that enough to protect every cutting danger. G & F Cut Resistant gloves are also heat resistant and protect your hands against scrapes. It is not harmful to touch food. With gloves, you can work with confidence and safety.
Pros
Perfect for endless uses;
Protect heat, cut, and scrapes;
Flexible for any hand;
Worth the price.
Cons
No long-lasting feature;
Quite heavy.
Fortem Cut Resistant Gloves
Click on the Image >> See on Amazon
Comes with two pairs;
Certified by EN388;
Size: Medium approximately L 10″ x W 5.5″ x D .4″;
Made of nylon / 13 Gauge Knitted Seamless HHPE;
Hand orientation: Ambidextrous.
Now, Fortem Cut Resistant Gloves provides you a 23% discount and you can save $3.00. Because the latest price is $9.99. So, don't be late to collect these high-quality protective gloves within 30 days. 
Includes four ambidextrous gloves at an affordable price. Like other top-rated brands, these are food grade and allow users to break glasses. You can use these every day comfortably. Safe to wash in the machine after every use. 
The key aspect is that four gloves fit in your left or right hand even in different sizes of hands. Breathable and lightweight so you feel relaxed if you wear them for a long time woodworking project. Also, get a one-year warranty. Some users claim that they are not good for garden work. 
Pros
Excellent combination of the price and quality;
Lightweight and comfortable for any user;
All 4 gloves are fitted to the  left or right hand;
Cons
Stark Safe for Safety Cutting 
Click on the Image >> See on Amazon
4 Convenient Sizes: small, medium, large, and x-large;
Level 5 cut-resistant;
4 times stronger than leather;
Made from premium quality materials.
With four convenient sizes, from small to x-large (8-inch to 10-inch) is a wide variety of options that you get from the Stark Safe cut resistant gloves. So, it doesn't matter if you have small or large hands. Just check the size according to your hands.
It's level 5 protection is four times stronger than leather gloves. Another thing that is not only used for wood carving but perfect for cutting, grating, slicing, metalwork, or carpentry. 
No sweat, no uneasiness. Because it is made from anti-cut materials for ensuring maximum breathability. So, you can keep your hands safe as well as dry after a long working process.
The hopeless thing, they are not good enough for vast machine operation. Plus, these gloves are not suitable for preventing punctures.
Pros
Great customer service.
Fits for all hands & superior grip;
Multi-functional uses;
Completely comfortable, no sweat;
Cons 
Less protective of water or liquid handle.
Schwer Cut Resistant Glove
Click on the Image >> See on Amazon
Ten times stronger than regular gloves;
Adjustable buckle and better fits;
The combination of high-strength polyethylene fibers and stainless steel wire;
People who do not agree to buy more gloves or a pair of gloves can see this single
Schwer Cut Resistant Glove for stronger protection. This is fitted for your left and right hands. The manufacturer company made this protective glove by using great quality stainless steel and polyethylene fibers. Also, includes an extra nylon single glove. 
What's more? Multiple sizes, as well as expected multi-functions, are available. It is good for cutting, slicing, peeling food, sculpting, and more. Haven't worried about your fingers and hands. 
Without any danger, you can work with confidence. Touch the delicious food directly after cutting. Another thing, it is super easy to clean. No need to use a washing machine. Just normal water and soap are sufficient to wash. 
Some complaints about this product include the wrong size chart. Others also reported that it contains low cut resistance. 
Pros
Includes one white nylon glove for a single hand;
breathable and comfortable;
There is no hassle to wash this glove.
Cons
SZYIKUER Cut Resistant Gloves
Click on the Image >> See on Amazon
Size: large;
Made from elastic nylon;
A pair of gloves (2 piece total) for wood carving;
Five times stronger than leather or universal gloves.
Believe it or not, 30 days no-questions-asked return policy is a rare opportunity. You can get this opportunity along with a one-year manufacturer's guarantee from SZYIKUER. Most people like to enjoy risk-free investments. So, these cut resistance gloves don't dishearten you. 
However, these level 5 safety gloves protect the hands in different situations. Instead of universal or leather cut gloves, they are five times stronger. You can wear each glove to your left or right hand because it fits all hands. Alternatively, wash these using hands or washing machines depending on your choice.
Its multiple uses options also satisfy users. Best for using kitchen purpose but you can wear these for construction jobs. High elastic nylon supports for fitting properly.
Pros
Soft and comfortable;
Convenient to multiple uses;
After washing, it keeps soft and flexible enough;
Ideal for kitchen purposes;
Satisfactory confirmation.
Cons
Some customers noted that it was not durable or sturdy.
KMITMUK Level 5 Cut Resistant Gloves
Click on the Image >> See on Amazon
Includes two pair or four individual cut resistance gloves;
Small size but 10 times stronger than others;
Prepared by polyethylene & glass fiber;
Excellent Fluorescent green color.
Ultimately, we talk about the last-selected product. KMITMUK Level 5 Cut Resistant Gloves come with four particular highest quality gloves. Do you get protection against 99% injury? Well, these are honestly perfect for you. 
Two key aspects: 360° breathable and high elastic make them more user-friendly. Anyone feels happy to wear the gloves for a lengthy working project or full day. Keep your hand soft and dry always. 
Anyway, it allows you to wash in a machine or hands.  Also, sanitize them with a kitchen dishwashing towel. Using cut-proof gloves, you can completely protect your hands from indoor and outdoor cutting risks. 
Pros
90-day no-hassle refund;
Best fitting quality;
No pains and no sweat;
These gloves are durable & washable.
Cons
Final Thoughts
Eventually, safety gloves are essential for woodworking or carving jobs. But, it is a little uncertain to find superior gloves. Be confident our recommended products are extremely gorgeous and effective to fulfill your expectations. 
Among those ten wood carving gloves, NoCry Cut Resistant Gloves is the overall best pick because it comes with a high-level cut resistance characteristic. Provides the greatest protection possible against the finger and hand injuries that often result from unexpected knife slips.
Relevant Resources: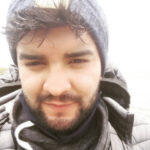 Hi, I am Eric Devin and I am a professional interior architect. Since childhood, I've always enjoyed DIY projects! And, I have loved to solve simple household problems using essential tools and equipment. I have also acquired a lot of information about basic household tools settings by working with contractors.