The cabinet is one of the necessary items in the house. It is necessary for every home. It is the most expensive tool in the kitchen. Different brands of kitchen cabinets are available in the market but most of them are very expensive. If you want a budget-friendly cabinet and want to make it by yourself then this article is for you.
With confidence, you can build your cabinets without expensive tools. Your skill can save you money. Not only does money it also helps you to promote your creativity. In my house, I build my kitchen cabinet just because I want to save my money. It looks amazing. 
Choosing the material for the cabinet is an important fact. You can use any kind of material to make your cabinet. You can use wood, plywood, plastic wood or even steel. It's better to choose wood as a material for the cabinet.  This is because wood is much stronger. It lasts longer. It saves you money because you don't have to buy or build a new cabinet.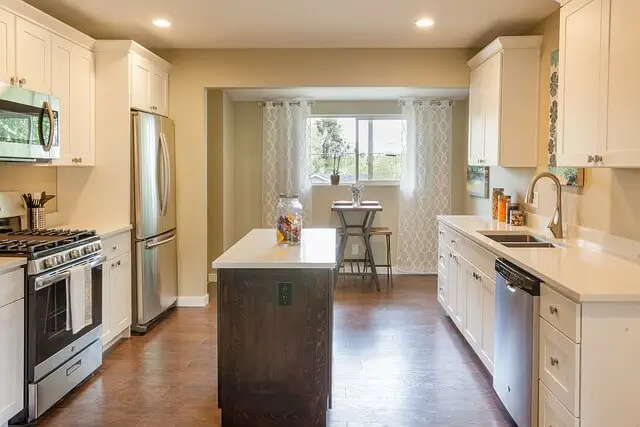 Build Your Cabinets Using Some Simple Tools
Yes, you can easily buy a kitchen cabinet from any shoppe but the price range is very high. If you know how to make a cabinet then it's a good idea to make by yourself. First, you need to know about the needed tools. 
Do you know what things you need to make a cabinet? Are you looking for the necessary tools to make a cabinet by yourself? Here is the list of tools that are needed to make a cabinet. There is no need to make cabinets using expensive brand tools. And you can use these tools later to work on other projectors.
Circular Saw 
Wood will be needed to make the cabinets and a circular saw will be needed to cut the wood. You can buy all the good quality circular saws for less than 100 dollars, which will be very useful for you in making cabinets. You will get a good circular saw all in your budget that is capable of cutting almost all types of materials.
The most important part of a circular saw is its sharp blade. When you select the circular saw notice the number of saw teeth. This is because if you have a large number of teeth in the blade, you can easily cut any type of material. I have been using my old circular saw for a long time without any problem.
Measurement Scale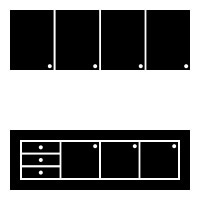 It is very important to know what size cabinet you need. You will need to cut the wood according to the size of the cabinet. If you want to make a cabinet without the right size, then it is impossible to make a cabinet. The measurement scale is the first requirement of working with the right size. With the help of it, take the size of wood according to your need step by step. The price of this item is very low but its role is much higher. 
Random Orbital Sander
Wood finishing is a big factor for any wood item. When it's a matter of cabinets you should be more careful about the final finish of this product. Sander is a finishing tool. So try to choose the best sander for your kitchen cabinet so that you can easily create a smooth, clean surface of the cabinet. It's a good idea to use two different sanders to sand. 
A random orbital sander is a good choice for making cabinets. Because it works very fast and it gives a fine finish. I think it is the best sander for the kitchen cabinets. 
Detail Sander 
To get the best finish it is best to use a detail sander. It is also known as a mouse sander. The biggest advantage of the detail sander is that it can reach everywhere where the general sander cannot. A detail sander is a budget-friendly tool through this product you can get a premium-quality finish. Using the details sander can easily sand cabinets corners, which is difficult to do with other sanders. This detail sander is one of the best sanders for kitchen cabinet work. 
Drill Machine
Another important thing for making cabinets is the drill machine. Through a drill machine, you can drill wood. Within 150  to 200, you can get a good quality drill machine. It is not only used for drilling but also used for proper screw placement. Different types of drill machines of different brands are available in the market. Most of the time I love to use a cordless drill machine for my work. Which one do you like most?
Hammer 
Although many tasks can be done with a drill machine at present, the importance of a hammer remains. You can use a hammer to mark the drill point. If you don't want to use a drill, you can build a whole cabin with a hammer, but it takes more time. If you have more time on your hands, you can finish the job with a hammer. Just make a work plan and start to follow them. 
Calculate Hinge for Cabinet Door
If you make a front door cabinet, you must use hinges for the door. Using a hinge makes it easy to open and close cabinet doors. If your door is very large, you can use five to six hinges. Use your drill machine to fix it. 
Measurement Channel for the Cabinet Drawer
Cabinets of different sizes and designs are available in different types as per the requirement. Since you are making your cabinet, you can customize it to your liking. If you want, you can make a cabinet with a drawer or a front-facing cabinet. If you plan to set a drawer on your cabinet then you must need to set a channel. With the help of the channel, you can smoothly open the drawer just set 2 channels on the downside of the drawer. 
Handle 
Don't forget about the handle. The handle should be set with a drawer or door no matter what design you make the cabinet. I love to use the designer handle for the kitchen cabinet. It creates an elegant look at the cabinet. 
Paint And Painting Brush 
Painting is an essential part of cabinet making. You can choose any paint to decorate your cabinet. After painting, the real beauty of the cabinet comes out and its original design is revealed. So it is very important to choose your cabinet colour accounting to your interior design. 
This will require colour and brush according to choice. They do not cost much and you can get them for between 70 and 60 dollars. 
Tips to Make a Cabinet
It will take one to two weeks to make the cabinet. You have the opportunity to show your creativity in creating it, and you have the opportunity to save money. You can buy from the market from cabinet as you need but it will cost a lot more money. Here are some tips to help you get started making your cabinet :
First of all, decide what kind of you are for your kitchen. Select cabinet materials according to budget and need. If you want a lighter type of cabinet, you can use plywood cabinets and it is best to use wooden cabinets for long-term use.
It is very important to check the design of the cabinet. Choose the design of the cabinet according to your needs and convenience. You can design your own or get help from someone, you know. You can even design a cabinet with the help of the internet.
Interior design is very popular at present. You can decorate your entire house to suit your needs and preferences through interior design. When you create your cabinet, try to create a cabinet that matches the interior design of your home.
Many people have problems choosing the colour of the cabinet, but it is very easy. Look at the colours of other kitchen utensils when choosing the colour of the cabinets. If most of the things in the kitchen are light in colour, it is better to take light-coloured cabinets such as white, sky, light pink, and peach colour. If your other kitchen utensils are of different colours, you can make them one colour in one design to enhance the beauty of the house. If you still have trouble choosing the colour of your cabinet, choose Black, White or Maroon without any worries. Because the beauty of these colours blends with the beauty of the house.
Steps to Take to Ensure Your Cabinets Are Properly Constructed
Start by selecting high-quality materials for your cabinets, such as hardwood or plywood, to ensure durability and longevity.
Use a level and square to ensure that the cabinets are properly aligned and levelled during installation.
Use wood glue and clamps to ensure a tight, secure bond between the cabinet components.
Finish the cabinets with a sealer or paint to protect the wood and enhance its appearance.
Hire a professional or consult with an expert if you are unsure about any aspect of cabinet construction.
Conclusions
At the end of the day, we all want a beautiful home. We all like clean and tidy houses. With the help of cabinets, you can easily organize your house or kitchen utensils. If you have a problem with the budget, then the problem is off if you make the cabinet yourself. Hopefully, now you know how to build your cabinet without expensive tools. It will help you to decorate your kitchen and house within your budget. 
You might also like: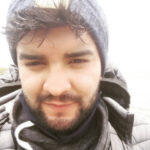 Hi, I am Eric Devin and I am a professional interior architect. Since childhood, I've always enjoyed DIY projects! And, I have loved to solve simple household problems using essential tools and equipment. I have also acquired a lot of information about basic household tools settings by working with contractors.