This article may contain affiliate links, which means if you make a purchase following our links won't cost you extra, but we may earn a commission. Learn more
Can anyone go camping without taking any utensils? Yes, his name is Bear Grylls. But I am sure you don't want to survive chewing on caterpillars and insects for an entire week. And you are not Tarzan nor Moughli to survive the jungle on fruits because you didn't grow there. Then yes, you need nice and civilized utensils to survive on cooked meals even while camping or on other outdoor trips.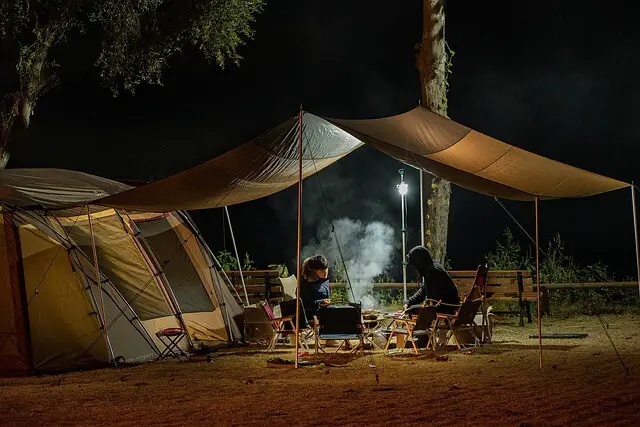 Some prefer bringing their regular cookware camping. That's also a good idea if you want to cut on budget, but trust me, people who go camping every year have a set of utensils ready just for camping. Because those utensils are designed as multi-tasker, lightweight but durable, come as a complete set, and most importantly, come in an organizer that ensures portability and easy accessibility. 
Does your home cookware offer all these? Let's decide on that later. First, let's find out how camping utensils are designed and why people are so crazy to get those.
Basic Utensils for Camping
The utensils needed to prepare food are two types, basically based on their usage. Some are used for cooking, and others are used for eating. So, the utensils are cookware and flatware. It also applies to camping as well. The following are the essentials we need to prepare food during camping. 
Cookware
Again, cookware is those which are essential to prepare and cook. It includes items to prepare the ingredients, pots to put on the flame, and a spatula to stir and serve the cooked goods. 
Preparing and Serving Utensils
Knives, scissors, and cutting boards must prepare the food. These are available in different types and shapes as people's preferences are widely varied. If you have a BBQ party camping, you will need many essentials like meat cutting knives, a large cutting board, and serving knives and forks to prepare meat, turn the sausages, and serve the meat.  
Spoons and spatulas also vary as food preferences during camping and people's taste change a lot. If you're a hiker and plan to complete the tour by warming up canned soup, then only a ladle is enough for you. On the other hand, a rice paddle, silicon spatula, steel spatula, etc. will be needed to cook rice, veggies, and other cooked meals. 
Utensils to Cook
As we are considering 'cooking utensils' here, we are not talking about those folks who literally live in the jungle with the jungle food: fruits and salads because there is no need to cook those and no need to use any utensils. 
However, at least one deep pot is needed for camping for solo campers, which means living on soup. The list can be endless if the group is bigger and so their choices of food will be. 
Everything falls under this category from a small flat frying pan, soup pot, and rice cooking pan to a grill for BBQ. Again, there are no rules on what one can bring and cannot bring in camping as long as they are ok to deal with it. 
Flatware
The utensils used for eating fall in this category. It involves the items to serve food and the utensils we use to put the food in our mouths. 
Cutlery
Spoon, fork, and chopsticks are the basic cutlery items, whether you are in a camp or a hotel. In some countries in Asia, people prefer eating using their hands, but still, they can't deny the need for these items while eating something liquid like soup or something special like dessert. 
Plates and Bowls
Plates, bowls, cups, and glasses are the items that fall in this category. Campers usually use non-breakable stainless steel and plastic items. 
What to Look for in Camping Utensils
Items Included
No matter which pack you are going for, pay attention to the details. Go to the list where all the included items are listed and briefed. Do you and your partners need all the items during camping? Are you familiar with these items? Do you use all of these regularly? Is there anything that you need but is not offered in this pack? If these questions are answered, then you know which one you need to bring to the camp. 
Durability
The most important feature of camping utensils. Are those utensils easily bent or broken? How durable are those? Are those resistant to falls and scratches? Before settling for a pack of utensils, be sure that it is durable enough to last for years to come because most people use these items solely for camping and are not willing to pay for these every year. 
Space-Saving Design
Even campers of trailers and trucks don't prefer bringing items that intimidate and invade their precious space. So, a set of utensils with a convenient carry pack can easily solve the problem. Most utensils arrive with their organizers, but only a few have space inside to load more. So, we recommend getting those that allow stacking more valuable in those carry bags. 
Food Grade Material 
Some campers overlook this matter when they find utensils that are durable, easy to clean, and cheap. This last feature should not be ignored just because the utensils are used for a small-time. So, be sure to get utensils that promise health and well-being. 
What Are Some Tips for Safely and Effectively Using Camping Cooking Utensils
When using camping cooking utensils, it is important to follow safety guidelines to prevent injuries and accidents. Here are some tips for safely and effectively using camping cooking utensils:
Always use the correct utensils for the task at hand. For example, use a long-handled spoon or tongs to cook food over a campfire to keep your hands a safe distance from the flames.
Keep utensils clean to prevent cross-contamination of food. Bring a small container of soap and water to wash utensils after each use, or use disposable utensils if possible.
Use heat-resistant utensils when cooking over a fire or on a stove. Wooden utensils can burn or melt, while metal utensils can become too hot to handle.
Be careful when handling hot utensils. Use oven mitts or a towel to protect your hands, and be sure to set hot utensils down on a heat-resistant surface to avoid accidental burns.
Consider the weight and size of your utensils when packing for a camping trip. Lightweight, compact utensils are easy to pack and carry, but may not be as durable as heavier, bulkier options.
Bring a variety of utensils to suit different cooking needs. For example, bring a spatula for flipping pancakes, tongs for grilling, and a whisk for mixing.
Always keep an eye on your utensils when cooking to prevent them from getting misplaced.
When you finish cooking, let the utensils cool down before cleaning them.
Always check the condition of the utensils before and after each use, and replace any that are worn or damaged.
By following these tips, you can ensure that your camping cooking utensils are safe and effective to use and that you have the right tools for all your cooking needs.
Pros and Cons of Using a Camping Stove Versus an Open Fire for Cooking
There are several pros and cons to using a camping stove versus an open fire for cooking.
Pros of using a camping stove:
Camping stoves are more efficient and use less fuel than open fires.
Camping stoves provide a consistent heat source, which makes it easier to control the temperature of the food you are cooking.
Camping stoves are more convenient, as they can be turned on and off quickly and do not require gathering firewood.
Camping stoves produce less smoke, which can be beneficial for cooking in areas with a fire ban or for people with respiratory issues.
Cons of using a camping stove:
Camping stoves are not as visually appealing as an open fire and do not provide the same ambiance.
Camping stoves are not as versatile as an open fire and cannot be used for activities such as roasting marshmallows or making s'mores.
Camping stoves are not free and can be expensive to purchase and maintain
Camping stoves require fuel which can be heavy and bulky to carry.
It will depend on the trip and the preferences of the person to decide which one to use.
Our 7 Recommended Cooking Utensils for Camping
We are done discussing the theories. Now let's go on to the practical session. Which are the utensils maniac campers actually use and recommend? Let's have a glance at the list we have prepared by leaving no stone unturned.
1. Portable 9 Piece Cookware Kit with Carrying Organizer
Pack includes a spatula, serving spoon, serving fork, chef knife with sheath, paring knife and peeler combo, silicone spatula, scissors with bottle opener, tongs & cutting board;
Compact 14.5" length, 8.5" width, 2" thick organizer bag.
This utensil pack is guaranteed to make you feel at home, even outdoors. Family camping, RV trips, or picnics become perfect when we get to use essential tools for cutting, cooking, and serving food. Thankfully, this set comes complete with all of those. There are two sharp knives, one is a paring knife with a peeler, and another one is a chef's knife with a sheath. There is a scissor also, with a bottle opener. For turning food, there are two spatulas, one is silicon, and another one is steel. Serving utensils are also included as a fork, spoon, and tong. 
All these items are overwhelming to organize and carry. No worries, these are coming in a nice and easy-to-carry organizer bag. These utensils are durable and made from high-quality stainless steel. All the items are backed by a 100% money-back guarantee and a lifetime warranty. So, this is going to be a lifelong investment for family campers. 
Solo campers do not get to use all the utensils that are included in this pack. So, this is going to be a waste of space and money for those. There are nice minimalistic utensils reviewed in this list as well for solo campers and hikers. 
Why we liked it
Best for family camping;
High-quality utensils;
Comes in a space-saving organizer bag;
Complete set of cutting, cooking, and serving kit.
Caution
Maybe a lot of utensils for solo campers.
---
2. Bisgear Backpacking/Camping Cookware
Included items are a serving fork, scissors with sheath, utility knife with sheath, cutting board, spatula, wine opener, tongs, ladle, and a rice paddle;
Blue, black, orange and olive green color options are available.
Talking about the minimalist type utensil pack for campers, this is the one. This pack from Bis Gear includes just the right and basic utensils to cover a solo camp, nothing unnecessary. There are multiple color options, but I chose the blue one. It looks elegant, and of course, it is easy to spot when you are in a hurry. 
All the assortments are made of durable steel material, and the bag is made of cotton. The tough woven cotton protects the utensils from getting scratched or bent in case the bag falls or drops. I think this is the major advantage of this pack for people who love to hike and set their camp on high mountains. However, this bag keeps all the items perfectly organized, yet there is room for more items like tablespoons, forks and spice jars, and more. This pack is backed by a return and refund policy. So, there will be no regrets if the pack doesn't satisfy you. 
Why we liked it
Best for solo camping, hiking, and backpacking;
Minimalist essential utensils;
Return or refund offer upon defects;
Easy to spot striking blue color.
Caution
Not for a campaign with a big group.
---
3. Wealers Camp Kitchen Cooking Utensil Set (11 Items)
Cooking scissors, blender spatula, meat knife, cutting board, soup spoon, stainless steel turner, cook fork, and tongs are included in this pack;
A contemporary design with a woven multicolored pattern;
Integrated carry handle as well as interior mesh pockets.
The first thought that came to my mind seeing this pack is, it is meant for BBQ  parties. A meat knife, turner, cook fork, and tongs are the must-haves to set out a BBQ party. 
So, whether you are having a BBQ  party in the backyard or at a camping site, be sure to bring this utensil set. It has got all its accessories well organized. There is even more space to stack spice jars and eating utensils as well. 
It is meant for BBQ parties, but that doesn't mean that you can't use it elsewhere. At home, at a picnic, or any other occasion, just pack this bag and go or unpack it to cook at home. 
This pack is affordable, and space-saving, and the utensils are dishwasher safe. The canvas bag is not for machine washing, though. So,  enjoy camping with a BBQ party from now on. 
Why do we like it
Best for BBQ parties and camping
Easy to clean;
Spacious bag to carry additional utensils and spice jars.
Caution
---
4. GATLING's 21-Piece Cookware Set for Camping
Complete set of tableware and cookware for 4;
Weighs 3 pounds only.
So far, Gatling has offered the most items as their cooking utensils for outdoor activities. It includes a flint stick to start the fire roast sticks for marshmallows or hotdog roasting;  a bottle opener to have beverages as well. A utility knife, scissors, and board are added to prepare the food. , 
Several utensils like metal and rubber spatula, ladle, rice paddle, and tongs are added to cook. Finally, a headlamp to make cooking easier at night and a carabiner to attach the entire set with a backpack. What else does one need for a set of utensils in their camping? 
One thing I want to confess is that this set is available at the fairest price. If you are willing to sharpen the knife and roasting sticks upon arrival, this set is just the perfect one to set out a bonfire or grill to warm up a camp night. 
Why we liked it
Complete set for cookware and tableware;
High-quality protective bag;
Suitable for any outdoor activities.
Caution
No sheath included with the knife can cause injury. 
---
5. NEXGADGET Portable Kitchen Utensil Set for Camping/Hiking/Picnic
Crafted with food-grade stainless steel or PP material;
Enhanced storage & quality;
Made with tough oxford fabric, keeping all cooking utensils clean, dry, and dust and rust-free.
Want to see your campmates go green with envy? You just have to spend a few bucks to get this stylish flatware set from NEXGADGET. This kit has got enough silverware to feed a group of four. Besides, all the utensils are neatly placed in a roll-up pouch. The pouch has a woven nylon outer cover with an attractive pattern. When it is unfolded, all the flatware is spread out on the table and is easily accessible. It just adds warmth to the table. The pouch has drawstrings to pull on the sides and a velcro closure. It folds into a 10-inch long slim bag. 
All the flatwares are made of durable 304 stainless steel. Even after several years of regular use, these utensils stay as good as new ones. No issues of bending or rusting are reported so far. If you want a dependable set at the camping ground, this is it. 
Why do we like it
Easy access;
Easy to spot attractive pouch;
Reasonable price.
Caution
---
6. Wealers Unique Complete Dishes Set for Up To 4 Campers
The set includes spoons, forks, knives, plates, bowls, and cups for a group of 4;
Water-resistant bag included.
Now, this is a set that includes utensils to eat the food, meaning tableware. There are plates of 8.5 inches in size, bowls of 6 inches, and cups of 10 ounces. Basic 7-inch cutlery is also included. This pack is designed to serve a group of 2 to 4 campers. The material and design of the cover are well thought out. The tableware and the bags they arrive in are all water-resistant.
Utensils are all made from rush-proof and scratch-proof stainless steel metal. So, it won't develop rust or ding after years of use. Besides, this kit will add significant value if you are camping somewhere near the water or during the rainy season. 
There are some disadvantages to this set as well. The plates are not flat, somewhat of a large bowl-type design. This is a plus for many as it holds gravy more nicely, but some prefer a flatter plate to serve sandwiches. However, the design is shown on the site, so I can blame this.
Another thing is, the cups are not suitable for holding hot liquid. It becomes hot enough to cause a burn. Handles on the cups would be helpful, but I believe that would ruin this pack's compactness because all the items are designed to stack in one another. 
Why we liked it
Complete tableware set;
Rust Proof and scratch-proof;
Durable utensils.
Caution
Metal cups are hard to handle with hot beverages. 
---
7. Wealers Camp Kitchen Cooking Utensil for BBQ Camping
Used for multiple applications, perfect for concerts, sporting events, hiking, boat rides, mountaineering & BBQs;
Heat-resistant up to 300℃/ 572°F;
A contemporary design with a woven multicolored pattern.
This Weavers kit has gained popularity because of its organizer basically. It is so long that skewers, cutlery, additional spice pots, and more items can be organized in it. 
The things added to this bag are of decent quality. Don't expect too much from a cheap kit. The tongs are somewhat short for a large grill. Other than that, the rest of the items are quite useful to use around a grill. 
The knife is super sharp, like the scissors. This helps cut meat, veggies, and herbs as well. The spatula is nice, but its handle has a plastic attachment, which makes it cheap. The ladle and rice paddle are a great addition to use to make a complete meal. 
There are two empty spice shakers in this pack, just fill them with your favorite seasoning and add them to the table. The bag and the spice jars will add beauty to the table, no doubt. 
Why do we like it
Great for BBQ and grilling;
A long and spacious organizer for adding more tools;
8 in 1 Multifunctional Can Opener.
Caution
---
Conclusion
Camping utensil sets are designed considering people's food habits from different states and their preferences for outings. Some go with their family, including kids, some people set camps with friends only, and some are hikers and backpackers. So, the set of utensils varies. One should consider the items they are bringing in the camp based on the campmates they are having. This includes choosing the utensils as well. 
All the utensils should be cleaned, wiped dry, and organized dry after use, just like we do at our home. The difference is, in the camps, there are no dishwashers to clean those automatically, so we have to use our hands. Don't back away from doing this chore because being left alone with dirty utensils can make you fall sick. So, maintaining the utensils is as important as choosing them.
Related Posts: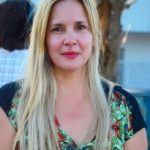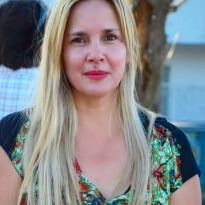 Guys, I am Camila Avery and I love to help my mom to do indoor & outdoor activities. As a lady, I have passed my time on gardening, home improvement, and personal or self-care. I have acquired some degrees in outdoor recreation, beauty, and hair care. It is not easy to work with top-level professional beauty experts. But, I got that opportunity and experimented with different hair extensions, hair colors, and cuts.