This article may contain affiliate links, which means if you make a purchase following our links won't cost you extra, but we may earn a commission. Learn more
If you want to spend your holiday camping or find a place on the lawn for a concert, a perfect foldable camping chair can make your camping life more relaxed and enjoyable. You need a camping chair that can give you more comfort and durability, and it is easy to carry and set up in any place without making any trouble.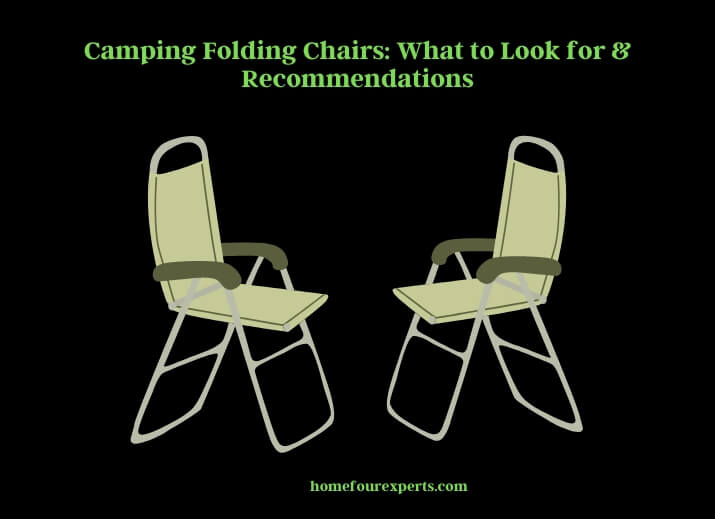 Here, in our article, we tried our best to highlight the ten unique foldable camping chairs list with some informative information.
By the end of this article, we hope you will be able to pick the perfect camping chair according to your needs.
What to Look for in a Foldable Camping Chair
There are some things you should consider checking before choosing a reliable camping chair. Let's discuss some of the vital things you should look for before spending your money.
Design
The most common thing people look for before picking a camping chair is if it can take abuse. The material should be strong enough to absorb the bumps and kicks. The legs of the chair should be designed in a way so that it doesn't tip over in the sand and soft terrain. Read more: Camping Sleeping Bags
Material
High-quality materials such as aluminum, steel, and high-quality mesh fabric should be provided to construct the chair. You want your chair to survive different weather conditions, have flexibility, and be rigid. It should provide a long life.
Weight Limit
The weight limit is a vital factor you must look for before choosing a camping chair. The chair should support a reliable maximum weight. A decent chair from a well-known brand should support up to 500 lbs.
View 10 Most Popular Foldable Camping Chairs, Below
Now, without wasting any time, let's discuss the products.
01. Marchway Ultralight Folding Camping Chair
Seat Size: Height is 14", Back Height is 26.2", and Width is 20.8".
Frame: 7075 Aluminum Alloy
Weight Capacity: 250 lbs
Product Weight: 2 Pounds
Color: Black
The super comfortable and ergonomic seat design of this MARCHWAY ultralight folding camping chair is simple to fold down. There are four-pole pockets that are designed to the back of the fabric, which ensure no cut in regular use.
An ideal camping chair for tailgating, motorcycling, hunting, road trip, and adventuring. Budget-friendly this chair comes with a shoulder bag, so you can fold the chair and carry it while traveling.
The high-quality ripstop and anti-slip Nylon fabric are used to ensure the reliability of this excellent comfortable chair. Water-resistance this chair is easy to clean.
Like
Very light and compact.
Easy to stuff in a backpack.
Dislike
The balance of this chair is poor.
---
02. Kelty Low Loveseat Folding Camping Chair
Dimensions: 23.5 x 44 x 31.5 inches.
Product Weight: 15.75 pounds.
Size: Low base is 13.5", Seating Space on Cushioned is 42".
Weight Capacity: 500 lbs.
Color: Tapestry/Canyon Brown
With a strong steel frame, thick quilted fabric, and quality construction the durability makes this camping chair more unique from others.
The smartly-designed carrying case helps its users wrap around the chair and buckles so they can easily pack up it. If you do not want to sit alone and want to share your seat with your loved ones, this is definitely for you.
Insulated polyester fabric and durable steel frames are used to build this long-lasting camping chair. Each armrest of this camping chair is fitted with a holder for your beverages.
Like
An affordable 2-seater chair is ideal for everyone.
A multi-use carrying case makes it more interesting.
Affordable.
Dislike
The low loveseat chair does not dry quickly.
---
03. Moon Lence Outdoor Heavy-Duty Portable Folding Chairs
High-strength 7075 aluminum alloy frames;
Fabric: 600D Oxford;
Lightweight: 2 lbs;
Weight Capacity: 13.4*4.7*4.7 in
Square Frame Design.
MOON LENCE outdoor backpacking portable folding chairs are more durable than the other folding chairs in the market. The ultralight aluminum shock-cord-pole frame makes the chair easy to carry while traveling. The breathable, waterproof, and soft seat net can give you a comfortable feeling while you sit.
The anti-skip feet are capable of holding up minimum body weight. The best feature is the foldable mesh, and metal poles help to set up and fold down the chair smoothly.
You can apply soap and water to clean the chair.
Like
Breathable.
Easy to clean.
Budget-friendly.
Easy to set up and fold down.
Dislike
---
04. Cascade Mountain Tech Camping Folding Chair
Chair Dimensions: 26.5 x 6.6 x 6.6 inches;
Size: Height 21", Wide 20";
Product Weight: 2 Pound;
Weight Capacity: 250 lbs;
Color:  Black.
The cascade mountain tech compact low-profile outdoor folding camp chair is breathable and easy to carry chair. This foldable camping chair is a perfect choice for snuggling up to a campfire or watching your child's soccer game.
Strong steel and the top-quality aluminum frame ensure the durability of this chair. The main feature is the chair's base is 9 inches off the ground, and it can cram at 26″ x 8″.
Breathable mesh fabric and cushioned armrests make the chair more comfortable to sit on. You can also get a handy storage bag with shoulder straps with this foldable camping chair.
Like
Perfect choice for camping, the beach, outdoor concerts, and sporting events;
Breathable top-quality mesh fabric;
Incredibly affordable.
Dislike
The height of the chair is shallow to the ground.
---
05. AsterOutdoor Camping Folding Chair With Large Cup Holders
Back Height: 25″, Seat Width: 20″;
Product Weight: 9.5lbs;
Weight Capacity: 350 lbs;
Material: Polyester fabric seat and steel frame;
Color: 1 Pack.
AsterOutdoor camping folding chair with ultralight portable folding backpacking chair is the best backpacking chair in the market. The frame of this chair makes it more durable and makes it more flexible. The rubber feet help to stop you from sliding around on slippery ground.
This chair has three adjustable height levels. You can line up the height level of the chair according to your need. This portable chair is foldable into a small piece of  43″ x 5.9″ x 5.9″.
The heavy-duty aluminum frame is smartly designed to ensure the stability and durability of these camping chairs. The aluminum shock-cord pole is built for easy set-up.
Water-resistant, this unique chair comes with a great price tag. We bet you're going to love the chair!
Like
Super durable and breathable seat material;
Great to lounge comfortably;
Lightweight bag chair for adults is compact;
Weight capacity is excellent.
Dislike
---
06. Mossy Oak Heavy Duty Folding Camping Chairs
Dimension: 39 x 7 x 7 inches;
Product Weight: 8.5 pounds;
Weight Capacity: 400 lbs;
Material: A steel tubing frame coated into black powder, and a 600D polyester;
Color: Bark.
Stylish design, the heavy-duty folding camping chair is an ideal option for those who want to use it for multi-purpose such as football, baseball, soccer, or any other outdoor sports venue. Foldable and oversized, this chair is easy to carry. This unique chair provides a relaxing and comfortable wide seat.
The fabric is double-layered in key areas, and a foam upper back pad is smartly designed to give extra comfort and support. A built-in 4-can insulated chiller with a dual-zippered handle on the left arm and a solid fabric large cup holder with a metal eyelet drain hole on the right arm is other best feature that comes with this folding camping chair.
Like
Oversized and foldable.
Easy carry shoulder strap.
The cooler makes great storage.
Dislike
This chair has no seat depth.
---
07. Alpha Camp Oversized Mesh Back Camping Folding Chair
Product Dimension: 37″ x 22″ x 40.1″
Product Weight: 9.7 lbs;
Weight Capacity: 350 lbs.
Color: 1 Pack;
Frame Material: Aluminum.
You don't need to be concerned close to the quality issue because this durable, extremely heavy-duty steel stable frame makes this chair solid and long-lasting. Oversized seats ensure a comfortable feeling.
High-quality oxford fabric with coating ensures the chair is water and stain-resistant.
This chair comes with two-cup holders, and the padded armrest and oversize frame feature ensure the comfort of this chair.
Like
This unique chair comes with a reasonable price tag and warranty.
Oversized and foldable.
Budget-Friendly.
Dislike
---
08. Sportneer Camping Backpacking Chair, Folding
Dimension: 14.1 x 5.6 x 4.8 inches;
Size: Height 13.8 inches, and Back Height 26 inches;
Product Weight: 2-pound;
Weight Capacity: 350 lbs;
Color: 1 Pack;
Frame Material: Aluminum;
Sportneer camping backpacking chair is the best backpacking chair on the market. This heavy-duty, reliable chair is necessary for all campers, hikers, backpackers, and adventurers who love outdoor activities.
You can fold this camping chair into a small piece of 14.25 x 5.25 inches—a heavy-duty aluminum frame to ensure this chair's stability and durability. The aluminum shock-cord pole structure feature is used for easy setup. Easy to assemble and disassemble.
This fantastic product comes at a reasonable price.
Like
A perfect pick for campers, hikers, backpackers, and adventurers.
It comes at a great price.
Superlight.
Dislike
Not suited for people with back pain problems.
---
09. ALPHA CAMP Outdoor Ultralight Folding Chair with Carrying Bag
Size: W21.26″ x D18.11″ x H26.38″;
Weight: 300 Pounds;
Weight Capacity: 225lbs
Folding Length about 12″;
Use the breathable and waterproof 600D Oxford fabric.
Alpha camp is a renowned outdoor brand name in the market for folding camping chairs. This chair is one of them. You do not need to worry about the quality issue because this durable dual-layer 600 denier oxford fabric makes the chair stable and long-lasting.
The spring nozzle of this chair stops slipping or rotating. High-quality aluminum alloy shock-cord pole structure smartly designed to set up the chair easily.
Like
Ultralight and portable;
Super affordable this chair comes with a warranty.
High-quality dual-layer fabric.
Dislike
---
10. Big Agnes Skyline UL Folding Chair
Dimension: 14.96 x 14.17 x 20.87 inches;
Packed Size: 3.5 x 3.5 x 17 inches;
Product Weight: 1lbs;
Packed Weight: 1lb 12oz;
Material: Aluminum;
Frame Material: Aluminum;
Color: Yellow.
Ultra-lightweight, and comfortable feeling you can get by this big Agnes skyline chair. You can take this chair on the beach, on the river, and deep into the backcountry.
The pre-bent poles and a more substantial frame feature allow for a deeper, wider seat.
The hubless frame is built with heavy-duty aircraft aluminum. Ultralight nylon ripstop is used to give extra durability. A high-tenacity robic yarn is used to add 25% – 30% more strength.
A bit more expensive than the other camping chair and comes with a warranty. Easy to use and set up. It sets up in less than a minute and breaks down just as fast. The main feature is that it is super comfy.
Like
Ultra-lightweight and compact design;
Durable materials;
Waterproof UTS Coating.
Dislike
---
FAQs
To buy a folding camping chair, you need to know some information. So that you can check and get your desired product easily. Let's learn about some FAQs about folding camping chairs.
What is the Perfect Folding Camping Chair?
Nowadays, foldable camping chairs are the most wanted product for Backpackers, Tailgaters, Hikers, Concertgoers, Campers, and Adventurers. The camping chairs are easy to carry, which makes the adventure more convenient.
How Much Weight Can a Camping Folding Chair Hold?
The weight capacity of a camping folding chair can vary depending on the brand and model. It is important to check the manufacturer's specifications to determine the weight capacity of a specific chair. In general, most camping folding chairs have a weight capacity of around 300-350 pounds. However, some chairs may have a weight capacity of as much as 500 pounds.
Can Camping Chairs Get Wet?
Yes, camping chairs do get wet because of rain or during cleaning. You can get an assortment in the market with good qualities and bad qualities. If you buy good-quality camping chairs, they can get dry very fast after getting wet, and you won't have to deal with the rainwater on the seats. See also: A Guide to Choosing Best Large Tents for Rain
How Do You Clean Folding Camping Chairs?
It's vital to clean your folding camping chair after using it. First, you need to spray vinegar all over the entire camping chair, and then use a cleaning sponge to wipe it properly. Now take some cleaning soap, gently on the fabric, 1 tsp of lemon juice, 1 tsp of baking soda, and enough water. Then mix all ingredients and use this solution to wash the chair. At last, rinse it with fresh water.
Is a Camping Folding Chair Suitable for Outdoor Use?
A camping folding chair can be suitable for outdoor use, but it depends on the specific chair and its intended use. Some camping folding chairs are designed for specific activities such as camping, backpacking, or picnics, while others are more general-purpose and can be used for a variety of outdoor activities. It's important to check the weight capacity and material of the chair, to ensure that it can withstand outdoor use and support your weight. Additionally, consider the durability of the chair, as well as its portability and ease of setup.
Our Opinion
We hope we could provide enough information to help you decide to choose your perfect foldable camping chair. It doesn't matter what you are doing with your chair; the thing that matters is you need a reliable and comfortable chair to sit down and ease.
Here, we helped to save some of your valuable time by highlighting most of the 13 top camping foldable chair reviews, features with pros and cons, a buying guide, and among them, one editor choice.
Thanks for reading our article, and happy trials!
You might also like: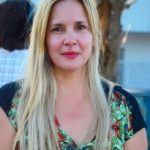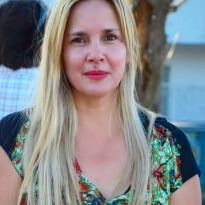 Guys, I am Camila Avery and I love to help my mom to do indoor & outdoor activities. As a lady, I have passed my time on gardening, home improvement, and personal or self-care. I have acquired some degrees in outdoor recreation, beauty, and hair care. It is not easy to work with top-level professional beauty experts. But, I got that opportunity and experimented with different hair extensions, hair colors, and cuts.