We like to spend our summers outdoors, right? And camping is the most popular activity to perform in summer with friends and family. A small tent may not be enough for a large group, and we hate to leave anyone behind.
On the other hand, a low-quality tent is enough to ruin our camping trip and turn it into a total disaster if it rains. Well, we can't control the weather, and this is a part of the adventure, so owning a large-capacity rainproof tent is the first and foremost camping essential for summer.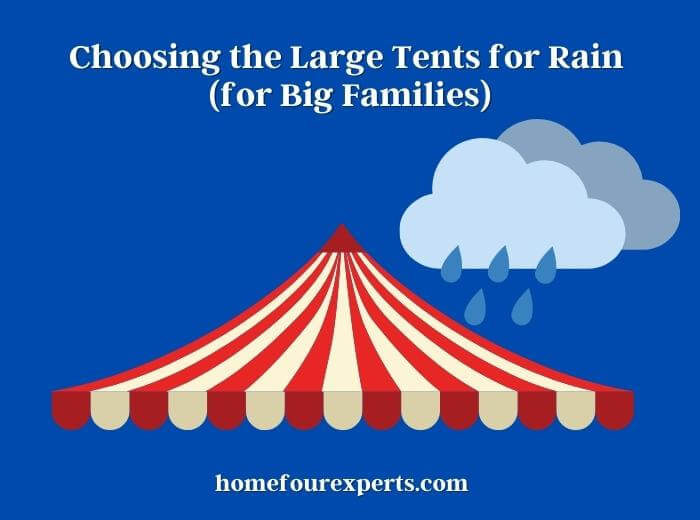 There are lots of tents available on the market. Every model is distinct in terms of capacity, quality, design, ease of setup, ventilation system, weather resistance, and so on. Choosing one can be a headache for anyone. To save you from stress, we have made a list of 7 large capacity tents that are highly waterproof, and you can easily camp in during rain.
Why Preparation is Required Before Every Camping
Maybe you are familiar with camping from childhood and spend most of your vacations doing so, but still, it is always important to be prepared before setting off for a camping trip. Because you will be away from the crowd, modern amenities, and municipal services while camping in the mountains or in the woods. The chance of unexpected situations and failure of dealing with one rises if you are not fully prepared. 
How to Prepare the Tent Before Camping
Always go through the following drill with your peer group before camping. 
First, set up your entire tent in an open place. If you have a backyard, then it should be enough. If you don't have it, go to the roof or a playground or a field to do it. It is important, especially when the tent is new. You and your friends will get the idea of how to set it up and what it needs to do so. 
Look for any hole, damage, stuck zipper, or any other signs that tell, and it needs to be repaired. Repair it if necessary, or replace the tent if it is beyond repair. Then, use a scotch guard to make the tent and rainfly waterproof. It is a must, even if the tent is totally new. Take time to spray on the seam, as those are the places that leak first. After that, please leave it to dry. 
Get a tarp or vapor barrier to using underneath the tent. They are cheap but work like a charm to protect your tent from developing holes from pebbles, and fungus by soaking moisture from the ground. 
At night, you will get an idea of what emergency supplies you need to carry on the trip. For example, flashlights, torches, power banks, lanterns, grills, portable batteries or generators, mosquito repellent, and whatnot. 
When the trip is finished, take time to clean up the tent and apply another coat of scotch guard. Dry it properly before storing it.
Qualities to Check for a Waterproof Tent
It's okay if you don't feel comfortable shopping for camping goods online. The tents we have listed here are also available in the local stores. Besides, we are also discussing the qualities which make a tent waterproof and keep the interior dry during rain and storm. All you need is just to pay attention to these features before buying. 
Seam
It is the first place where the water starts to leak. That's because there are countless tiny needle holes in sewing. Tents that are waterproof to avoid this leakage by keeping the seam inverted. So, no needle hole stays outside to let the water in. 
Zipper Cover
In waterproof tents, the zipper of doors and windows stays covered. So, the fabric used on the zipper stays dry, and this also eliminates soaking and letting the water in. 
Awning
An awning on the door and windows are not essential, but good to have. Because it lets you keep the door or windows open during light rain. People who love to see rain will love this feature. 
Rainfly Setup
The rainfly setup is important as you have to set it up superfast as the rain comes without warning. If the setup is instant and easy, then the tent will be good underneath. If it takes time to figure out which corner goes with which stake, then no matter how good the quality is, your tent is going to get wet in the rain for a crazy rainfly setup. 
Floor Joining
Almost all waterproof tents pay attention to making the floor like a bathtub. It helps to keep the floor dry even if water pools outside of the tent. Welded floor joining does all the magic. Look for this in your tent before buying it. 
Quick Solutions
Here is the frequent ask questions part. Hope it will help you. Let's know some ideas about the waterproof tent. 
What Is the Best Waterproof Fabric?
Gore-Tex is the best waterproof fabric. You can choose this fabric tent for your next camping trip. It is a very popular fabric. 
Is Gore-tex Good for Hot Weather?
Most of the travel need a perfect tent for the hot weather. You can choose a gore-tex fabric tent for the hot weather or summertime. Because this fabric is not only good for the rainy season but also good for hot weather. 
How Long Does Waterproofing Last on a Tent?
It depends on the quality of the tent. If you choose the best then it will last long. Or if you have a low-quality tent it will not last long. Not only is the quality of the tent important for lasting, but maintenance also plays an important role.
View Top 7 Large Tents for Rain, Below
1. Browning Big Horn Spacious Camping Tent
Mesh roof, 2 entries, and 6 windows;
87-inches center height and straight walls;
10×15 ft spacious floor plan.
Is the lack of privacy the cause of the nagging of teenage members of your family? Now, that won't be an issue as this tent offers a two-room design with separate entryways. Thanks to the wall divider with built-in shelves that separates the tent giving room for organizing loose stuff.
The entire roof is a big mesh fabric that offers an amazing star-gazing view at night and ventilation 24×7. When it rains, just pull out the rainfly that covers the entire roof and attach it to keep the entire tent dry. Now you can plan for your next trip to the rain forest when you are the owner of this BROWNING camping tent. 
The extra-large ceiling height and straight walls ensure the entire space of the floorplan is used completely. However, the price of this tent is a bit high, but not unreasonable. It is better to pay for the protection than pay the price for not being prepared in an emergency. However, there is a smaller version available in this tent, which is suitable for 5 people but easily 7 people can stay in this tent.
Why you should get this
Wall divider for added privacy;
Well ventilated;
Roomy interior;
Fiberglass materials;
Totally rainproof.
Things to consider 
2. Coleman WeatherMaster Rainproof Tent
9×12 ft floor with added screen room, 10-person capacity;
Hinged door;
6-foot 8-inch center height.
The 17 x 9 feet floor plan is the largest in the market for a weather-resistant camping tent. You can take up to 10 people with you. Zipping up the door is an annoying problem when it comes to camping with large groups. A hinged door can be a great relief to this problem. This tent has a hinged door design to eliminate zipping and unzipping numerous times. 
The center height seemed a little narrow to me, and it can be a problem for big-framed buddies of yours. The floor plan is big, but the interior is not as spacious as other designs, because of the angled walls. However, there is a screen room, so I suppose it is okay if the interior is only used for sleeping. Considering the quality, this tent is beyond comparison as a large tent to use during rain. 
Why you should get this
Large capacity;
Leakproof;
High-quality tent and carry bag;
Waterproof floors;
Bathtub-style floor for keeping water out.
Things to consider
3. E-Z UP Affordable Camping Cube to Use in Light Rain
76 inches ceiling;
Room for up to 5, or 6 people;
Fits 10′ x 10′ straight-leg shelters;
Includes 2′ x 8′ Entry Point Footprint;
Weighs only 18 lbs.
I strongly recommend this one for groups who love to bring their dog with them during camping. Because there is a pet door in this tent that your cat or dog can use when the main entrance is closed. You also need to have a canopy to set this up. If you don't have one, you can order the combo pack at a more reasonable price. Comes with an excellent airflow system.
This is a medium-sized tent that can be used by up to 5, or 6 people. The material used in it restricts UV rays up to 95%. So, this is a great tent to use during summer. But I don't think that bringing it to a place where it pours will not be a good idea. The material is not long-lasting, and the sturdiness of the setup solely depends on the frame and canopy you are using.
It is medium, lightweight, and takes a small space to set up. Needless to say, the setup takes only 5 to 10 minutes. However, this one is the most budget-friendly tent to beat light rain in the forest or beach.
Why you should get this
Entryway for pets;
UV protected;
Easy setup;
Cube shape design for more room. 
Lightweight;
Pet Portal;
Cheap price.
Things to consider 
4. Coleman Dome Tent with Screened-In Porch
Inverted seam;
5 ft. 8 in. Center height;
10 x 9 ft floor with, 10 x 5 ft. screen room.
This is basically a car camping tent from Coleman. Yes, most of the list of large tents for rain is from Coleman because they are best at what they do. This one is a dome-shaped tent with a spacious screen room. 6 people can sleep in it comfortably and a couple more if the screen room is counted. 
However, most tent windows need to be kept close when it starts raining, but this model has large awnings. So, you can enjoy the rain without blocking the view, ventilation, and getting wet. The seam is inverted, and the floor joint is welded to make the interior leakproof. On the other hand, the frame is sturdy and can stand strong against the wind. If you can compromise with the low ceiling, then this tent is an affordable option to beat the rain.
Why you should get this
Window awning for rain-free ventilation;
Large screen room;
Leakproof seam and floor.
Reasonable price.
Things to consider 
The Dome shape does not offer a large ceiling height.
5. Coleman 8-Person Red Canyon Car Camping Tent
Room dividers;
17 x 10 feet floor, 6-foot center height.
Red canyon car camping tents have gained popularity for their instant and easy setup, roomy interior, and cheap price. I would say this one is the cheapest you can get for 8 people without compromising quality. Groups, couples, and kids can sleep in this tent with peace and conserve their privacy by installing room dividers. While other camping tents offer only two rooms, you can create three rooms in this red canyon tent. 
Just like other dome-shaped tents, its ceiling is somewhat low at 6 ft height. It should not be a big problem for car campers who set their camp in summer. When it comes to proving its performance in the rain, you will be amazed by its super large coverage of the rainfly, inverted seam, and welded floor. 
Why you should get this
Three separate rooms;
Effortless setup;
Easy setup;
Cheap price.
Things to consider 
6. Coleman 8-Person Montana Tent for Heavy Rain
16 x 7 ft. floor; 
An extended awning on the entryway;
6 ft. 2 in. Center height.
Unlike other designs from Coleman and other competitors, this tent offers an extended awning on the hinged door and angled windows on both sides. The door and awning together provide the easiest accessibility during rainy and dry seasons. An enormous rainfly is included with this model to keep the tent, its inhabitants, and its properties inside of it bone dry.
A super sturdy frame and high-quality material is the main reason for this tent's superior weather protection against rain and wind. Its construction is a hybrid of a dome and a cabin tent. Meaning, it has a dome shape without compromising the ceiling height, which is impressively 6ft+. 
You don't have to pay much to have all these amazing features in a tent to use in the rain. The penny you spend on it will keep you paying back for the years to come. Considering its size and quality, the tent is slightly heavy, so it is better that you lend a hand to set this up. 
Why you should get this
Large capacity;
Hinged door for easy accessibility;
Stays dry even in heavy rain and wind.
Things to consider 
7. Core Extended Dome Tent to Use in Rainy Season
72 inches center height;
Room for 9 people;
Heat-sealed for a leakproof seam.
Love spending summer in the woods? For years, you can keep your family and friends safe in this large tent from Core in summer camping. It is highly weather-resistant, so rain or hailstorm can't cause any damage or drip to this tent. All the belongings and the campers will remain bone dry even after hours of downpours. 
Leakproof seam and durable PU fabric make this tent last long for years. The floorplan is so spacious that you can keep up to three queen size beds in it with the baggage included. Ceiling height is also sufficient for stretching out of large frame bodies. 
The tent is equipped with all the facilities one looks for camping in the summer or rainy season. There are adjustable vents close to the ground. It doesn't get steamy or humid inside the tent even if you zip up all the openings during the rain. The price is also affordable. I don't see any reason not to like it if you prefer to travel with a large group. 
Why you should get this
Affordable;
Highly weather-resistant;
Easy setup;
Long-lasting material;
Spacious for a large group.
Things to consider 
Conclusion 
I am not sure about the local store, but tents bought online offer easy return, replacement, and refund options for free. If the tent you get has any damage or is not described, you can always reach customer service. They are swift to fix everything. Just be sure about the duration of the warranty and the procedure for replacing it before making an order.
If you have a pen and you want to take them on your camping trip at this moment you should select E-Z UP Affordable Camping Cube.  If you are 8 in a group and want a reasonable price tent with an easy setup then Coleman 8-Person Red Canyon Car Camping Tent will be the best choice. If you have a huge amount of budget and want a superclass tent then Browning Big Horn Spacious Camping Tent is a good choice.
Every waterproof tent needs to be tested before the camping trip. Just like choosing the right tent, going through the maintenance and proper storage is also important for a waterproof tent to last long.
Read More: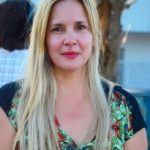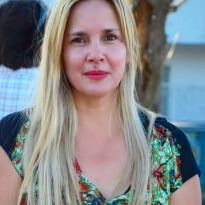 Guys, I am Camila Avery and I love to help my mom to do indoor & outdoor activities. As a lady, I have passed my time on gardening, home improvement, and personal or self-care. I have acquired some degrees in outdoor recreation, beauty, and hair care. It is not easy to work with top-level professional beauty experts. But, I got that opportunity and experimented with different hair extensions, hair colors, and cuts.